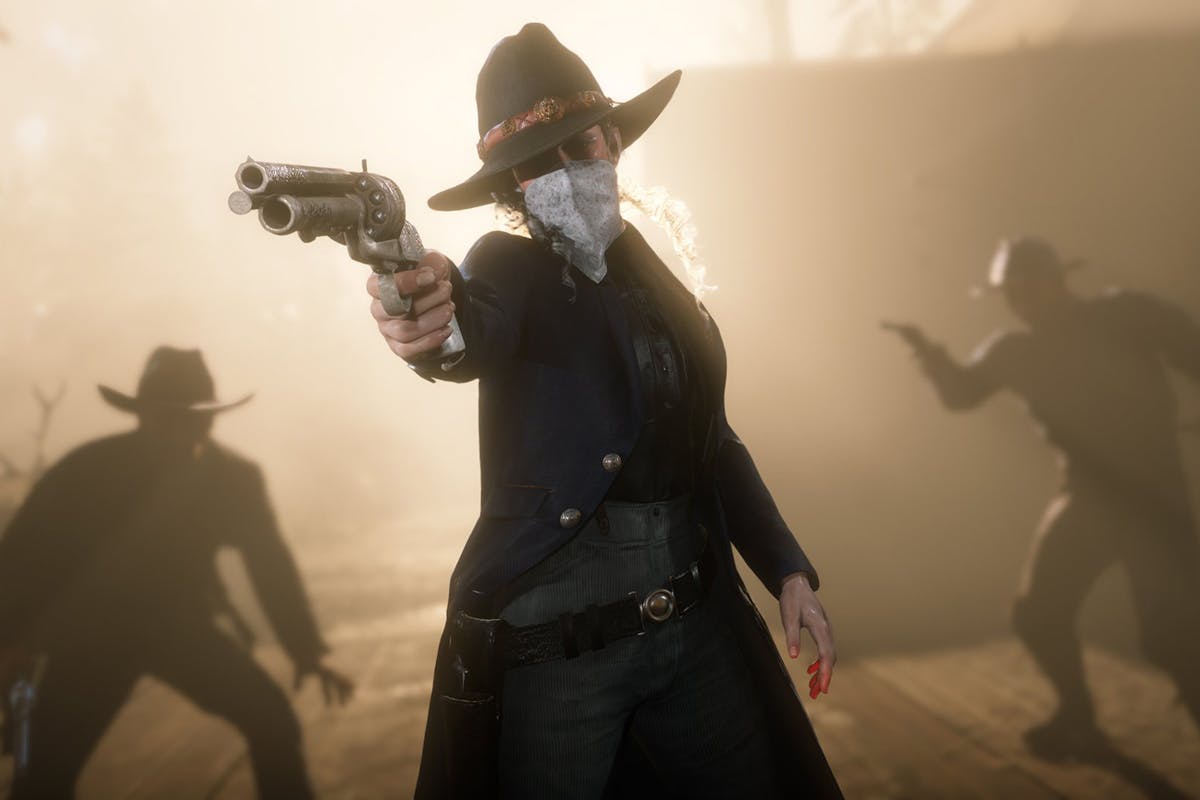 Red Dead Online is gearing up for a brand new update. Rockstar is adding specific roles to the game, allowing for players to pursue different types of career paths and progressions depending on their chosen profession.
"Each provides their own experience with tailored gameplay elements and benefits that will allow players to become even more deeply connected to their character and the choices they make" says Rockstar Games in a press release.
The first three roles that will be introduced are Bounty Hunter, Trader, and Collector. A Bounty Hunter is about that action, and can track down targets and capture – or kill, depending on how honorable you are in your pursuits. Other online players with a high enough bounty can also be a designated target. Bounty hunter progression will unlock special items like a reinforced lasso for extra-tough targets, as well as intricate gun-spinning tricks and advanced tracking skills like the ability to use Eagle-Eye while sprinting, galloping on horseback and many other special skills, items and upgrades.
The life of a Trader is not as action-packed, but  you'll be able to take on new opportunities to collect materials and produce valuable goods to sell. Increasing your skill as a Trader unlocks the ability to upgrade your Camp with a Weapons Locker, Stew Pot and even allow any canine companion to warn of impending attacks on the camp. As your business expands, you can gain new skills, improve your satchel or add new assets to your business like hunting wagons to bring in bigger hauls and much more.
Finally, a Collector loves to explore the world for rare and valuable items, searching for lost jewelry, rare arrowheads and other treasures to sell as individual pieces or highly valuable sets. The progression path for this role is that you will gain access to tools that help your search including Refined Binoculars, a Horse Lantern and even a Metal Detector, as well as gaining additional skills to help you seek and discover the world's greatest rarities.
Other notable enhancements coming in the update include improvements to combat and movement for a more responsive control system, as well as damage reduction for Defensive players. The update will also remember your preferred playing style when you exit the game, and the highly requested ability to allow players to reset their character appearance.
Stay tuned here for more updates on the next 'Red Dead Online' patch.