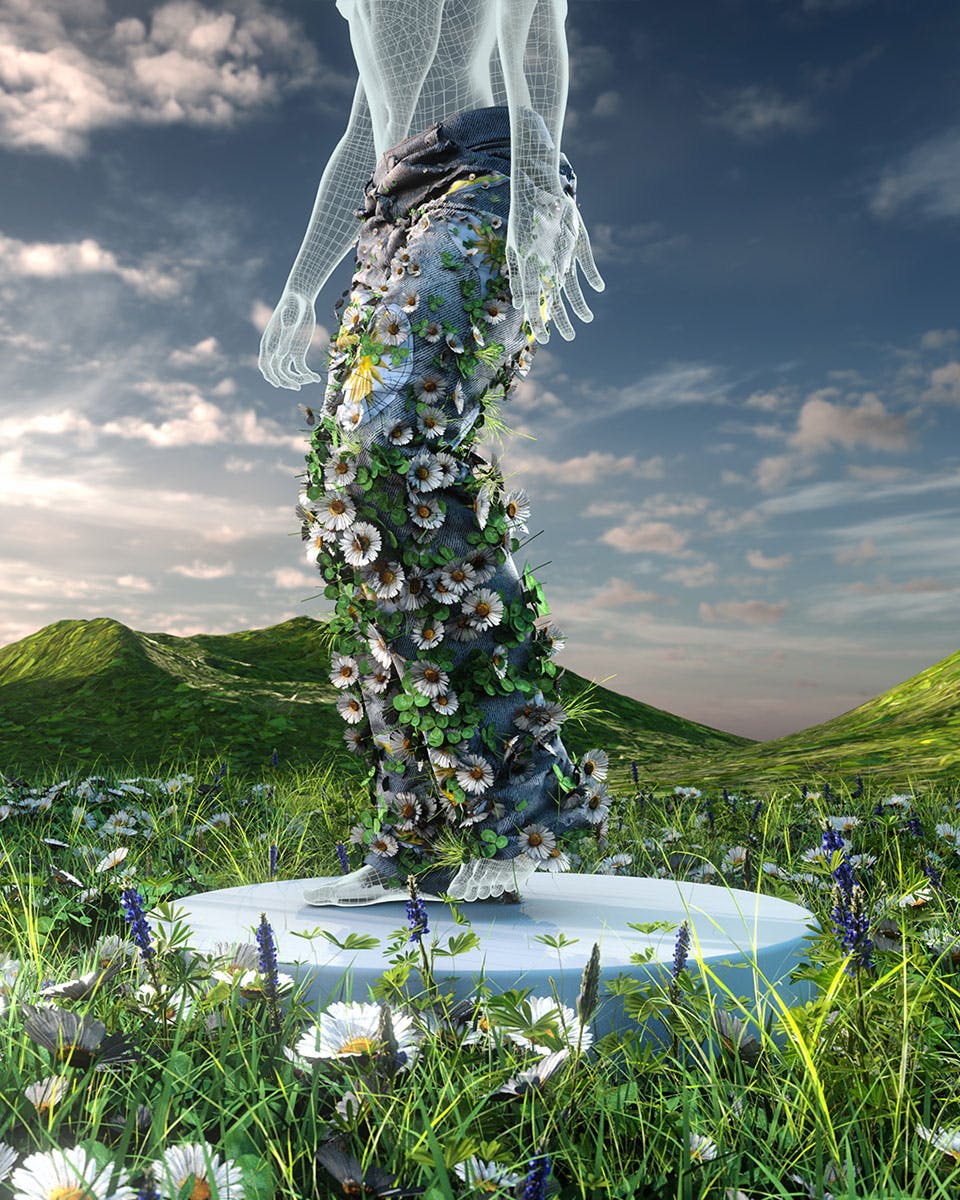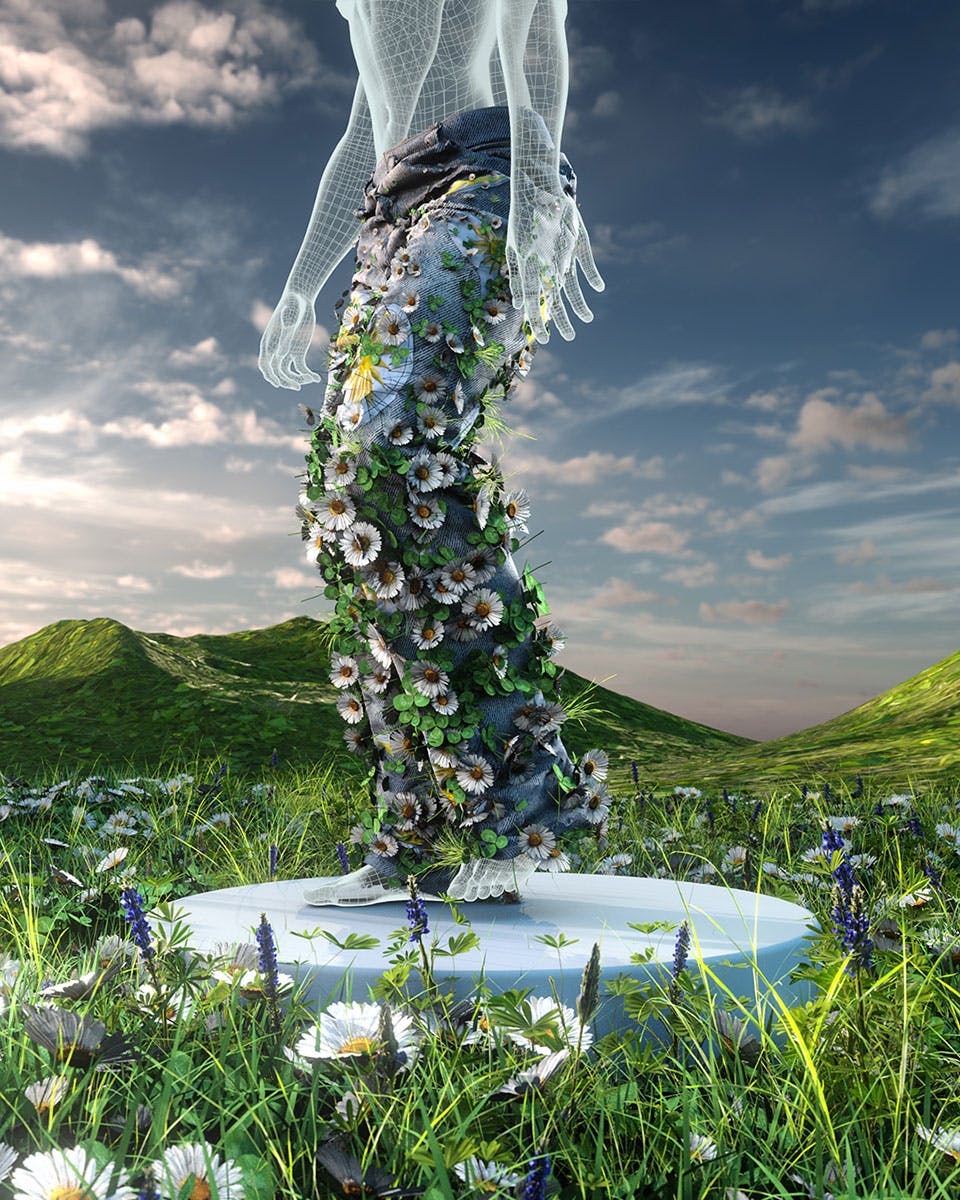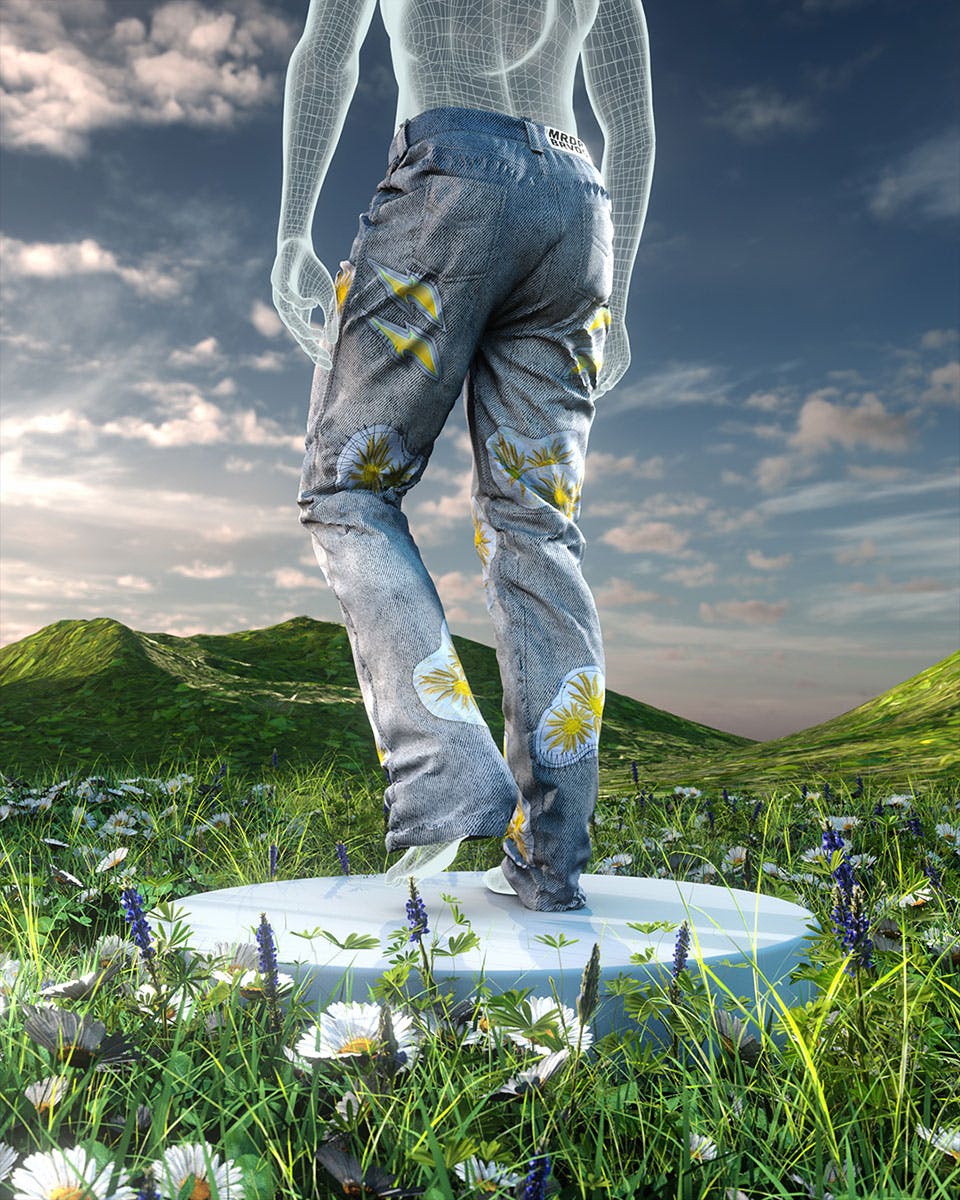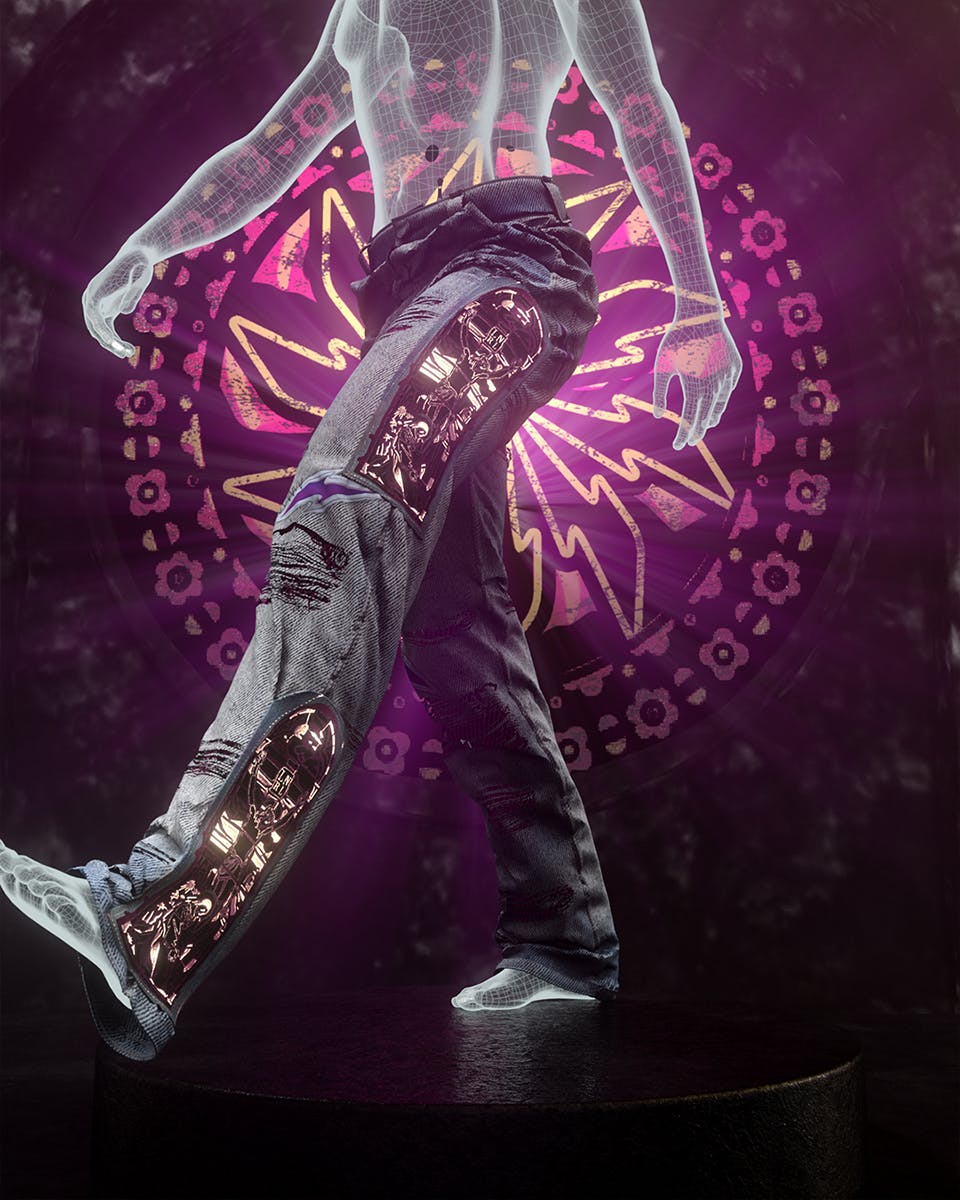 RTFKT continues to run the NFT landscape. After recently partnering with Atari on a pair of digital sneakers, the pioneering outfit is back with a new collaboration, this time alongside designer Ev Bravado's label, WHO DECIDES WAR. Together, the two brands present a pair of original designs in the form of denim.
"RTFKT has been killing it and is so far ahead of everyone, I couldn't dream of a better collab and team to get into Web 3.0," said Best. "It's a new frontier and I'm more than stoked to be bringing our unique denim into this world."
The landmark RTFKT x Ev Bravado collab includes two pairs of custom denim, currently being auctioned off as NFTs. This isn't solely a digital release, however, as the auction winner of each pair will be able to redeem the one-off denim in real life, while the winner of the highest paid auction receives additional gifts. The jeans ultimately arrive as a part of Ev Bravado's WHO DECIDES WAR web delivery for SS21.
"We've always loved EV's work, he's a master and uses jeans as a canvas for his creative vision like no one else," RTFKT co-founder and CEO, Steven Zaptio, commented. "We're hyped to get him into the future and NFTs."
RTFKT's collaboration with Ev Bravado emerges as the hype surrounding virtual fashion and NFTs — non-fungible tokens linked to the blockchain that represent unique digital items — continues to build. Just this week, for example, Gucci became the first luxury brand to release its own digital sneaker.
You can participate in the auction for the RTFKT x Ev Bravado denim on SuperRare and then learn more about NFTs here.