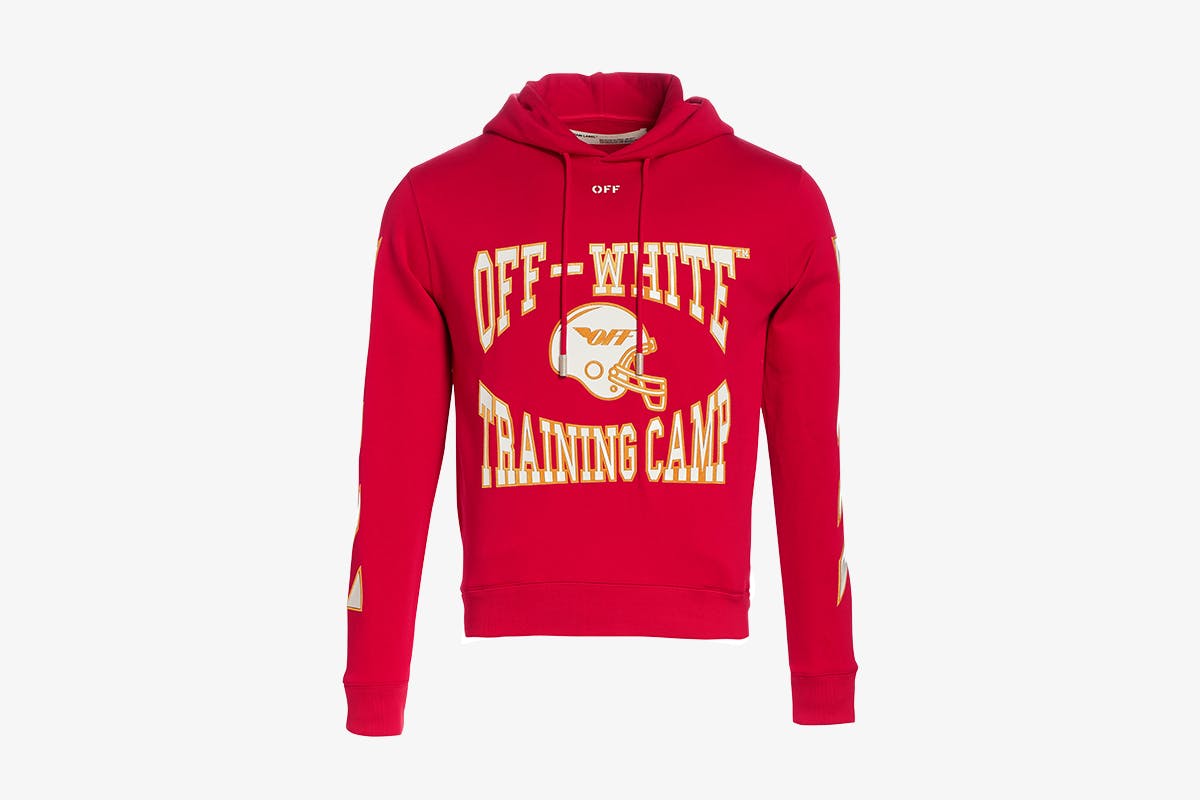 To kick off the new year, Saks Fifth Avenue is debuting a collection of more than 30 exclusive pieces from over 15 designers that's making waves in the menswear sphere. The project, which started back in March of 2018 and took over eight months to carefully curate, features brands ranging from Fear of God to Fendi that each made limited-edition pieces for the iconic department store. Every exclusive piece keeps its distinctive brand aesthetic, but together the pieces represent go-to items for anyone interested in men's fashion. "We challenged designers to create the best and coolest product for the exclusive project," Sunny Diego, Vice President, DMM Designer & Contemporary, Men's at Saks Fifth Avenue tells us. "We wanted this to be a priority for designers."
In tandem with a photoshoot featuring internet dance stars Ayo and Teo, the Highsnobiety team pulled seven of our favorite items from the huge collaboration. Two of the items we loved – from Milan-based brand Palm Angels – make up a full velour tracksuit, complete with red accents and the iconic brand logo stitched on the top and bottom. The luxe tracksuit pairs well with a red-and-black low-top sneaker offering from Off-White, or golden Versace sneakers give a gleaming base to the muted velour. There are also sneakers from legendary Italian label Fendi covered in the brand's recognizable interlocking Fs to match with Fear of God's minimalist "FG" graphic tee. Finally, we loved two colorways of athletic-inspired hoodies from Off-White, which feature the brand's signature "TM" lettering in a collegiate font alongside a custom football helmet graphic featuring a winged "OFF."
The exclusive items featured here only represent a fraction of what Saks has to offer this year. As Diego tells us, "We've got tons of new things coming to Saks this season," and the retailer is building out more exciting features in the digital space, so keep an eye out for more drops from Saks in the future.
Participating stores include Atlanta, New York, Toronto, Boston, Chicago, Houston, New Orleans, Philadelphia, Brickell, Bal Harbour, San Francisco, Beverly Hills, Chevy Chase, Troy, and Hawaii. For more, check out SaksFifthAvenue.com.