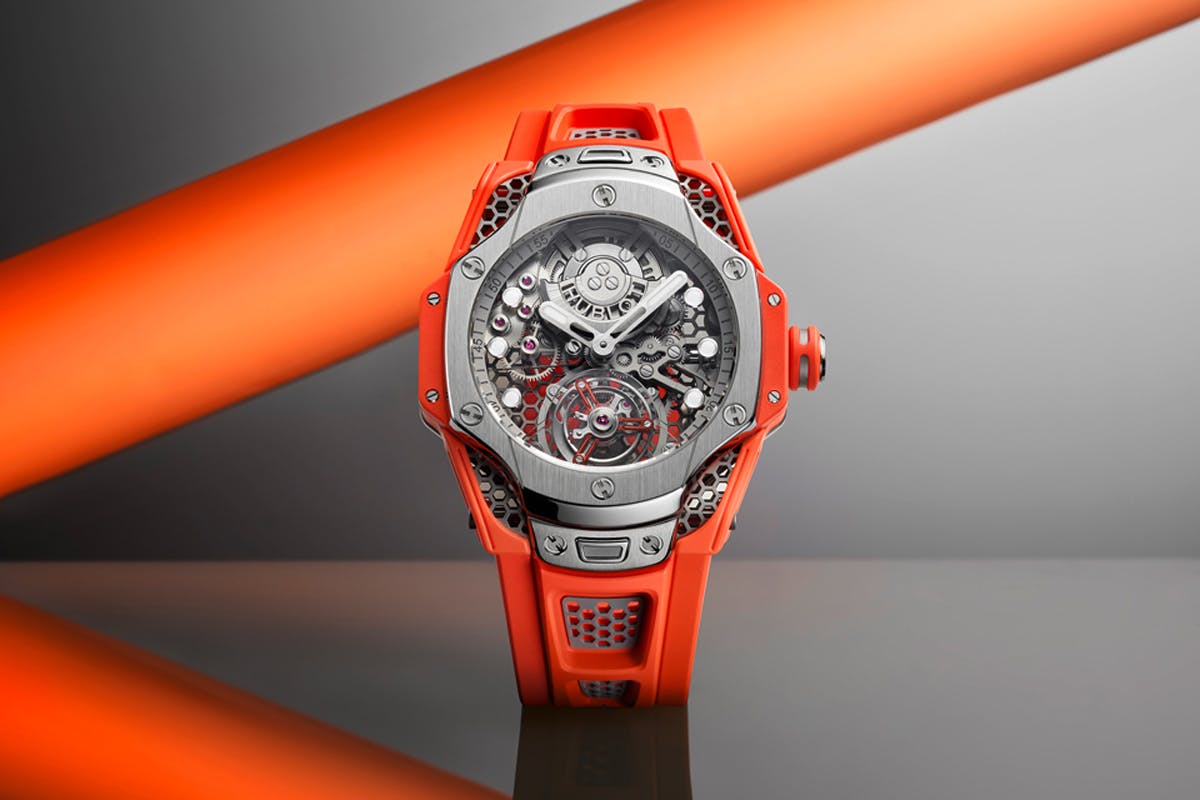 The old adage "everything is art" is subjective to some, but for designer Samuel Ross, it's cold, hard fact. From crafting disruptive Converse Aeon Active CX sneakers to molding brutalist sculptures for Concrete Objects, the A-COLD-WALL* founder recognizes creative potential turns everything he touches into into works of art — including his latest collaboration with Hublot.
The British designer and Swiss watchmaker crossed paths in 2019, when the designer won a Hublot Design Award. In 2020, their relationship got serious when Ross joined Hublot as a brand ambassador. He would later go on to design a sculpture and conceptualize an exhibition for the watchmaker, sparking the beginning of their creative partnership.
The next phase of the duo's partnership sees Ross transform Hublot's iconic Big Bang Tourbillon into a "wearable sculpture," as the designer describes it.
At first glance, it's obvious this isn't the same Big Bang timepiece that Hublot's been delivering since 2005, and that's the whole point, especially with Ross involved.
"I wanted to shift the proportions people expect to see on a watch," Ross told Highsnobiety. "I felt like there was space within the existing Hublot catalog to add something that had a more vertical nature."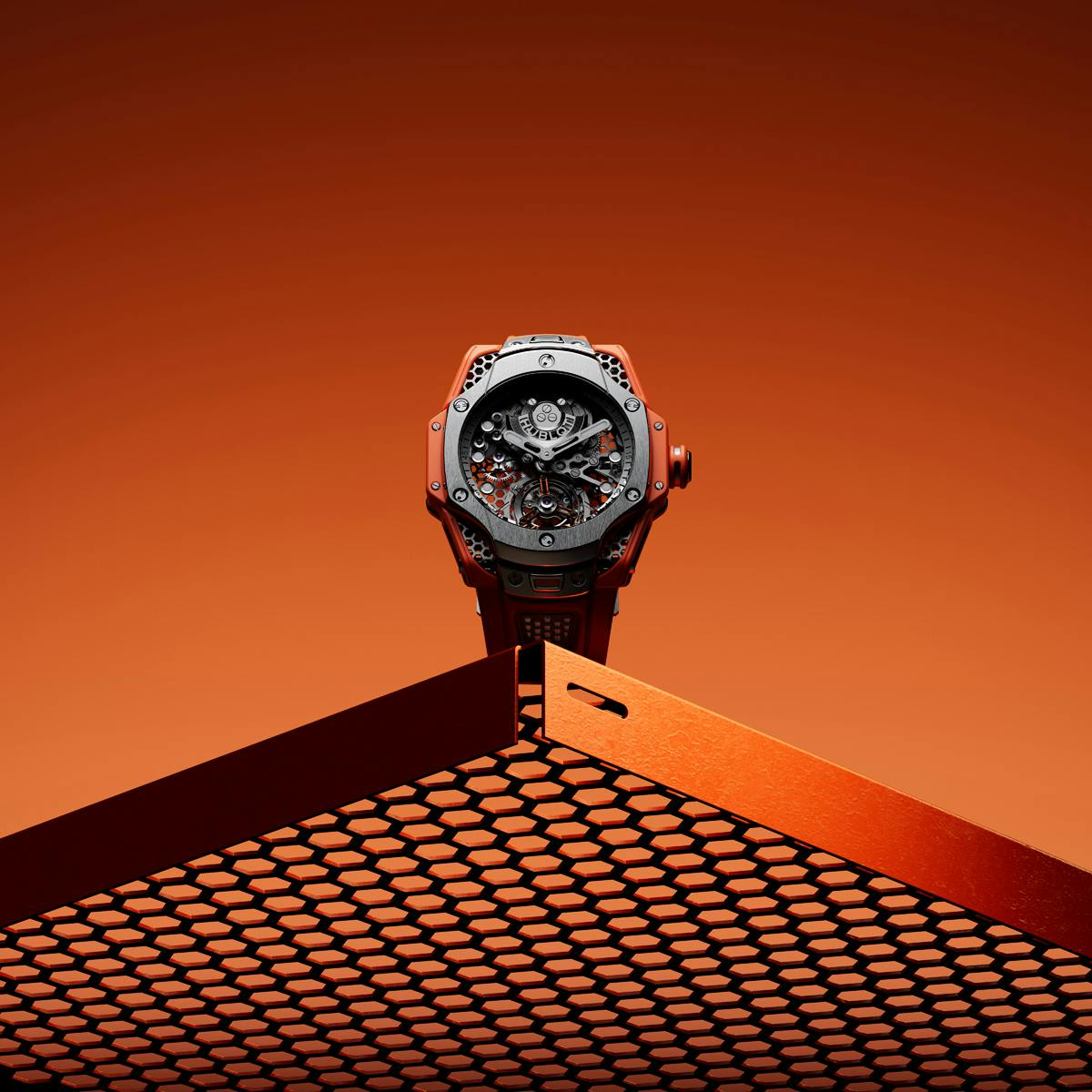 Ross' interpretation of the Big Bang Tourbillon manifests as a 45mm timepiece with neon orange straps, balanced by a satin-finished grey case and bezel — details that play on Ross' love of color theory and minimalism, evident in his work for A-COLD-WALL*.
With the launch, Ross introduces a "new visual language," giving the Big Bang Tourbillon a fresh hexagonal shape (which Highsnobiety's Watch and Jewelry Editor Malaika Crawford appropriately deemed the design's "most striking" feature). In fact, the hexagon is the main character of Ross' Big Bang Tourbillon story, showing up in a range of details including the sapphire dial and the titanium honeycomb mesh on the straps and lugs.
"I've never used hexagonal forms in any design prospect or fashion prospect up until now," Ross said.
"Coming in, the idea of the honeycomb shape that hexagonal shape was really looking at the most reductive way to identify a classic watch base. Using the hexagonal shape just felt like an interesting way to have a play on shape and a play on the product gallery."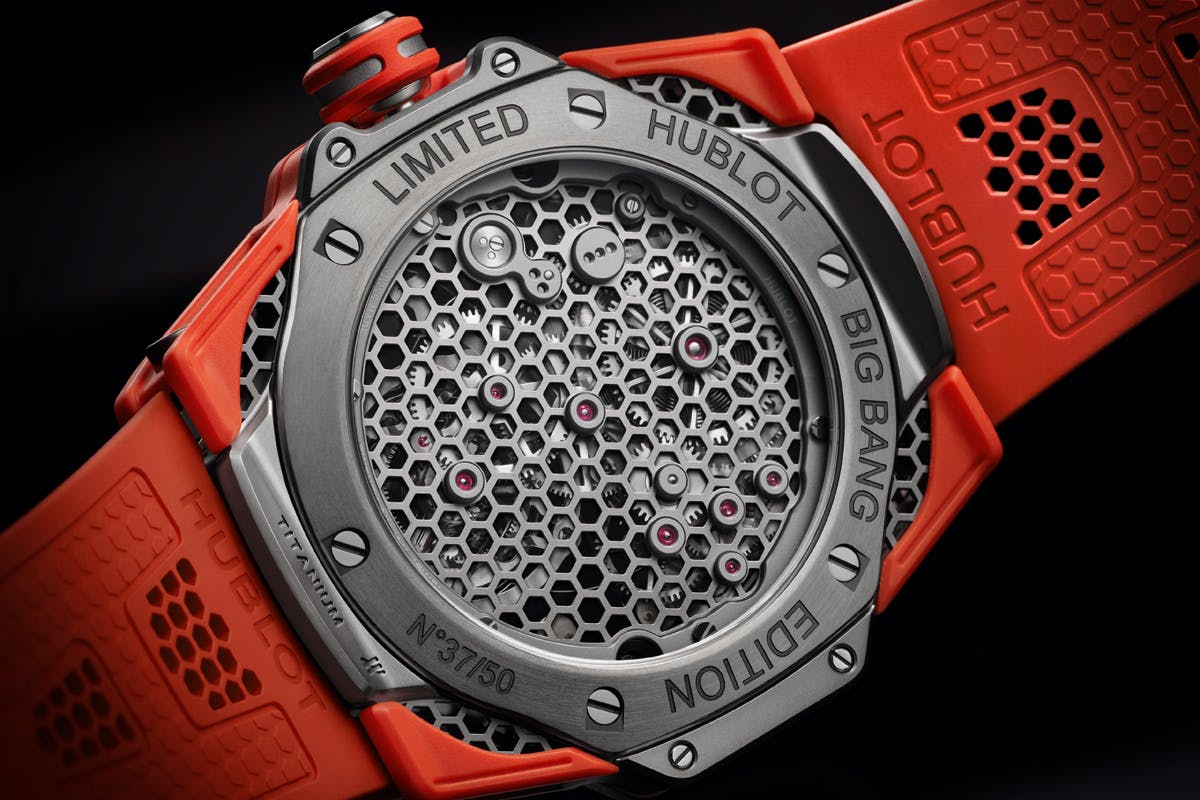 To commemorate his foray into the world of watches, Ross sat down with Highsnobiety to chat about the challenges of timepiece design and what's next in his partnership with Hublot.
Highsnobiety: How does the Big Bang Tourbillon Samuel Ross feel?
Samuel Ross: When you put it on, it is very light, and it's almost like a bit of a shock that you've got all this material, but it's incredibly light, and then it feels far more like athletic.
What's your relationship with the watch space and watches? How involved were you with the mechanical side of things?
SR: Oh, I'm involved end to end. I've got this habit of not just trying to add a paint coat to things. And I think the involvement on this is showcased in the fact that this is like a totally new watch. You're not necessarily looking at a Big Bang or like a Unico from the series here. It's completely new.
When Hublot and I started to talk about a partnership, I think the initial prospect here involved a watch at the center. But it was more like, how do we bring these virtues or what contemporary design and bleeding-age design should really be into Hublot? That, of course, takes shape in some of the molding and tooling and the preparing here. But it also took shape in us realizing that maybe a traditional movement isn't right and we need to go onto a tourbillon.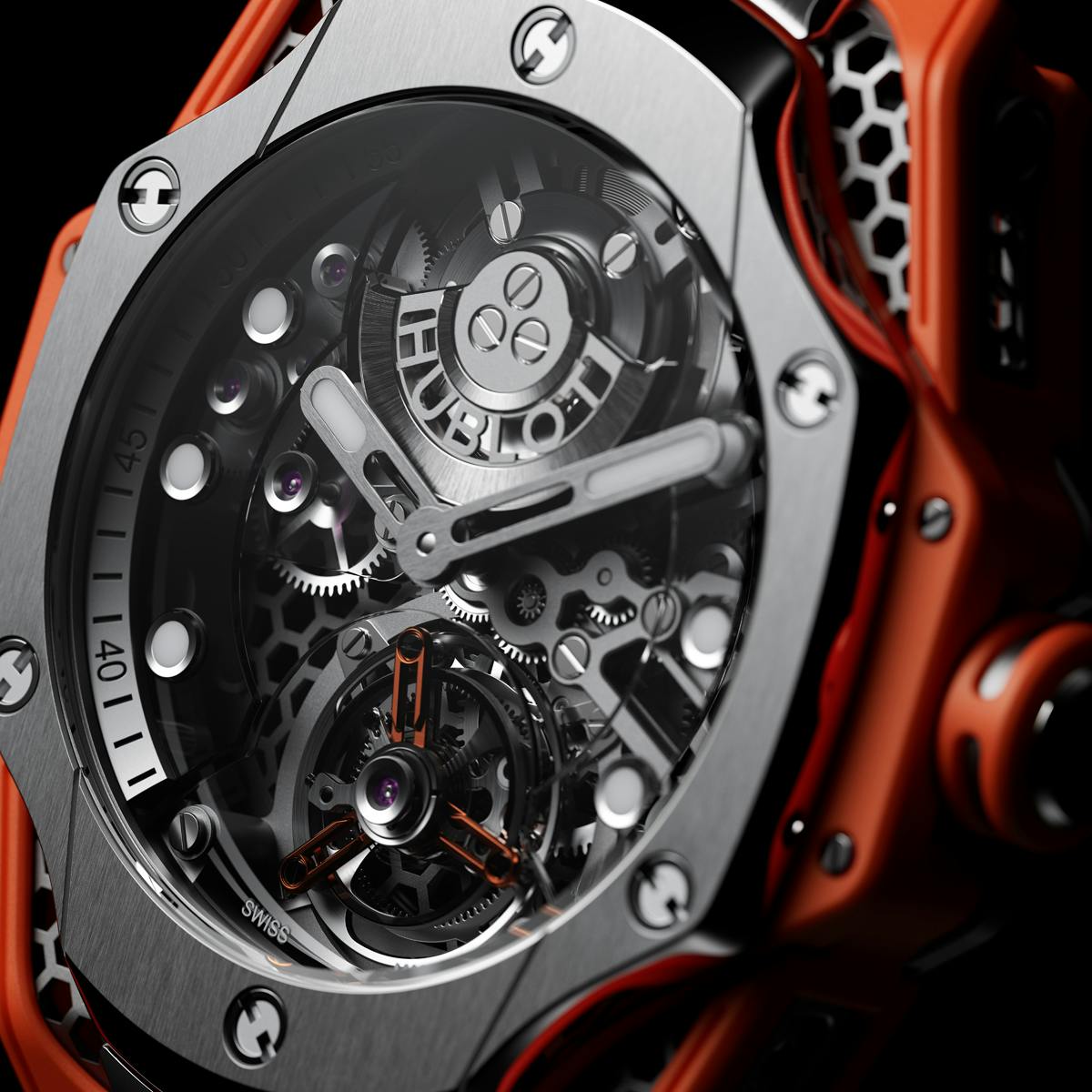 How did you come to choose that as the movement of the watch?
Well, we were initially looking at more of a traditional mechanical movement or an automatic movement. Then, when I started sketching and drawing out these forms, and again, based on the conversation having those filters of what we design here needs to be significant. It needs to be impactful. It needs to be radical.
What's the point in doing something which already exists? There's already enough conservatism within the watch space. Why would I join that? I don't really need to be in that conversation.
After those sketches and renders came through, the site visits, and one-to-ones just before lockdown, it was quite clear that I wanted to be able to almost have to a degree, like a weightless property, to be able to look totally through the watch.
Then, of course, Mr. [Ricardo] Guadalupe's perspective was like, "this concept belongs on the tourbillon." So, I trusted his knowledge to lean on that movement and then really push the engineers to understand how we can alter that movement or give that movement a lot more space easily to fit into that lightweight, lean sensibility.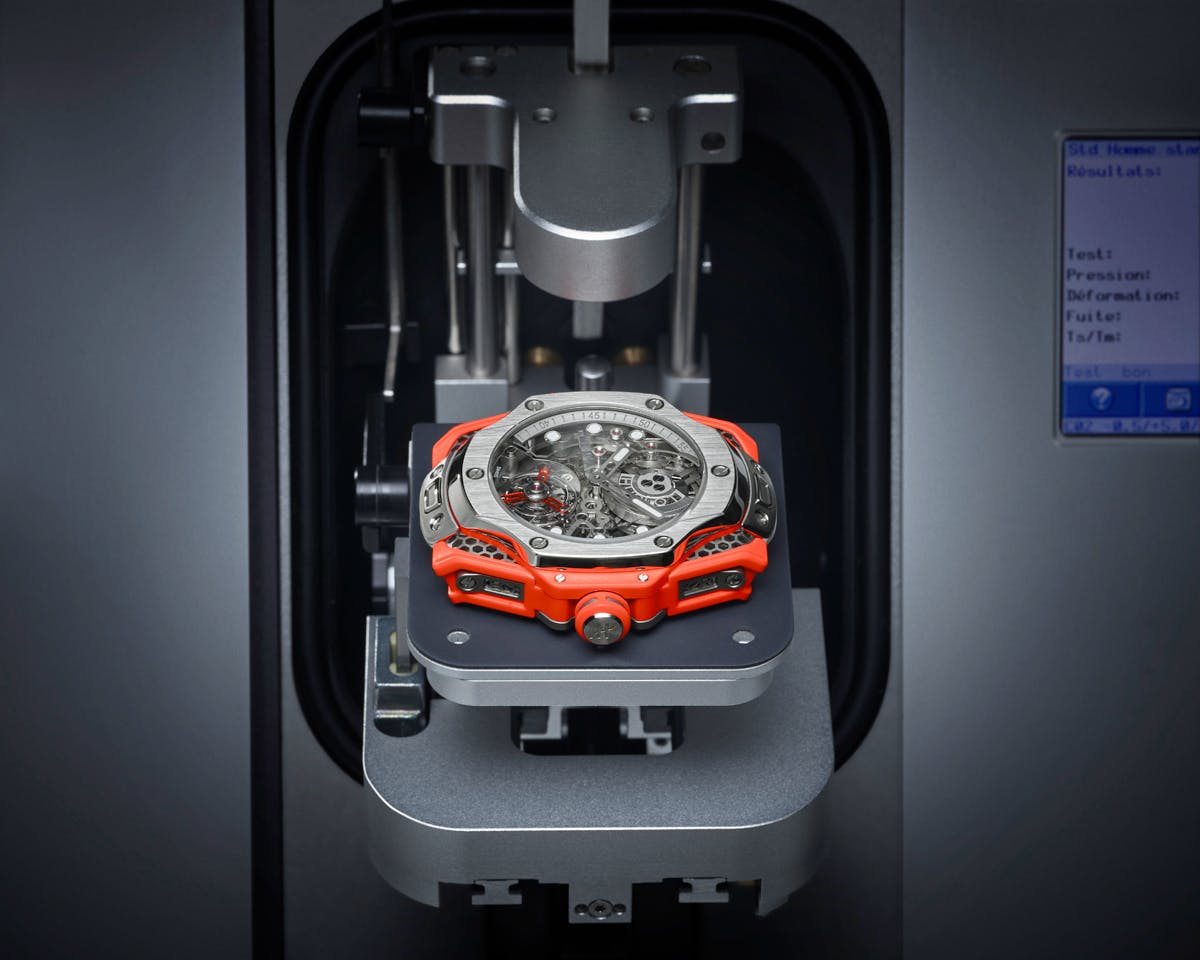 What detail on the watch gives it that true Samuel Ross touch?
That's a great question. I'm sitting here smiling. Well, there are three points. One is the color. So, you'll see the orange used as a point of sale, innovation, or for building material. But beyond that, it's only really used in fine art and furniture and sculpture. So, that's the first thing seeing that particular Pantone and RAL color used on the white.
The second is the perforation and the brushed and polished steel. There are like three different tones, or three different steel treatments, that we've integrated into the watch that we perforated.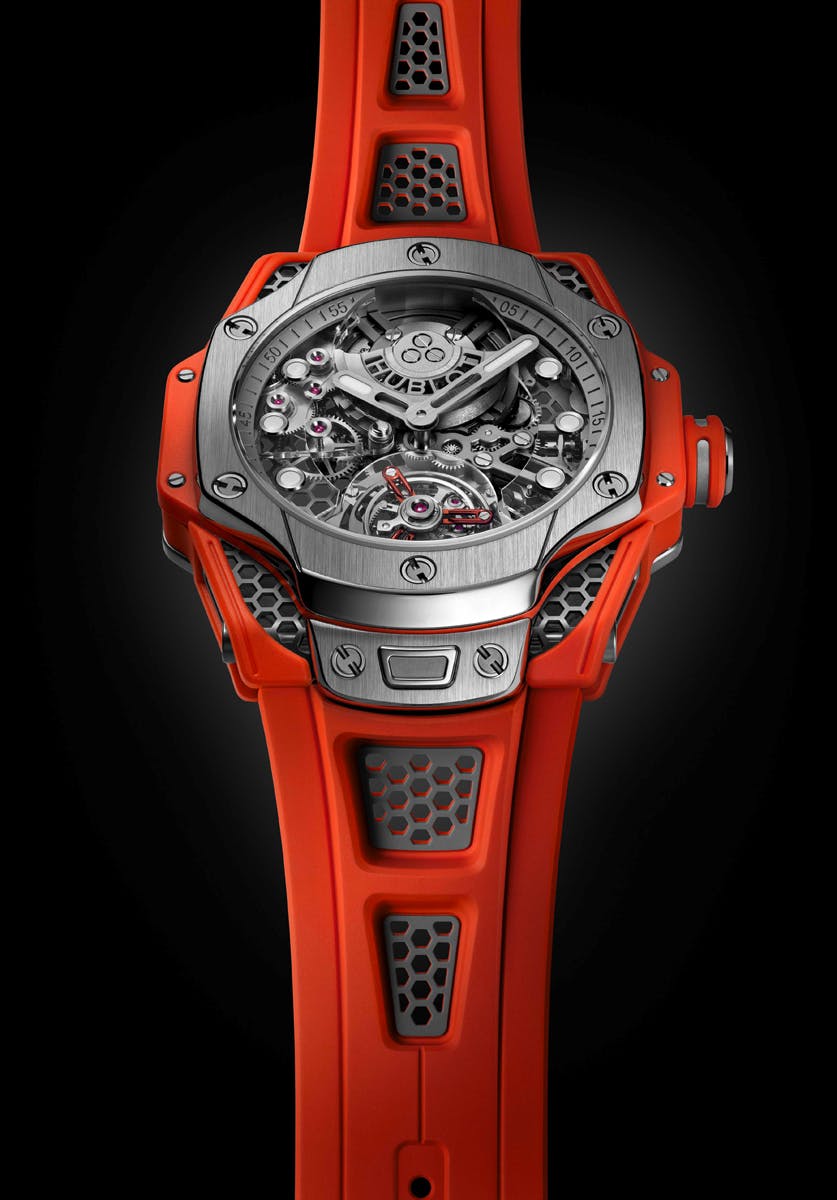 And the third prospect is probably the actual proportion itself. If you look at it, it has this like, again, lean but stretched and elongated silhouette to it.
At the end of the day, people need to be able to see an article, an object, an artwork, or product, or a building and feel something. And if they can't feel something, there's no emotion there. If it's not evocative, pulling the heartstrings, or causing an opinion, then it's failed.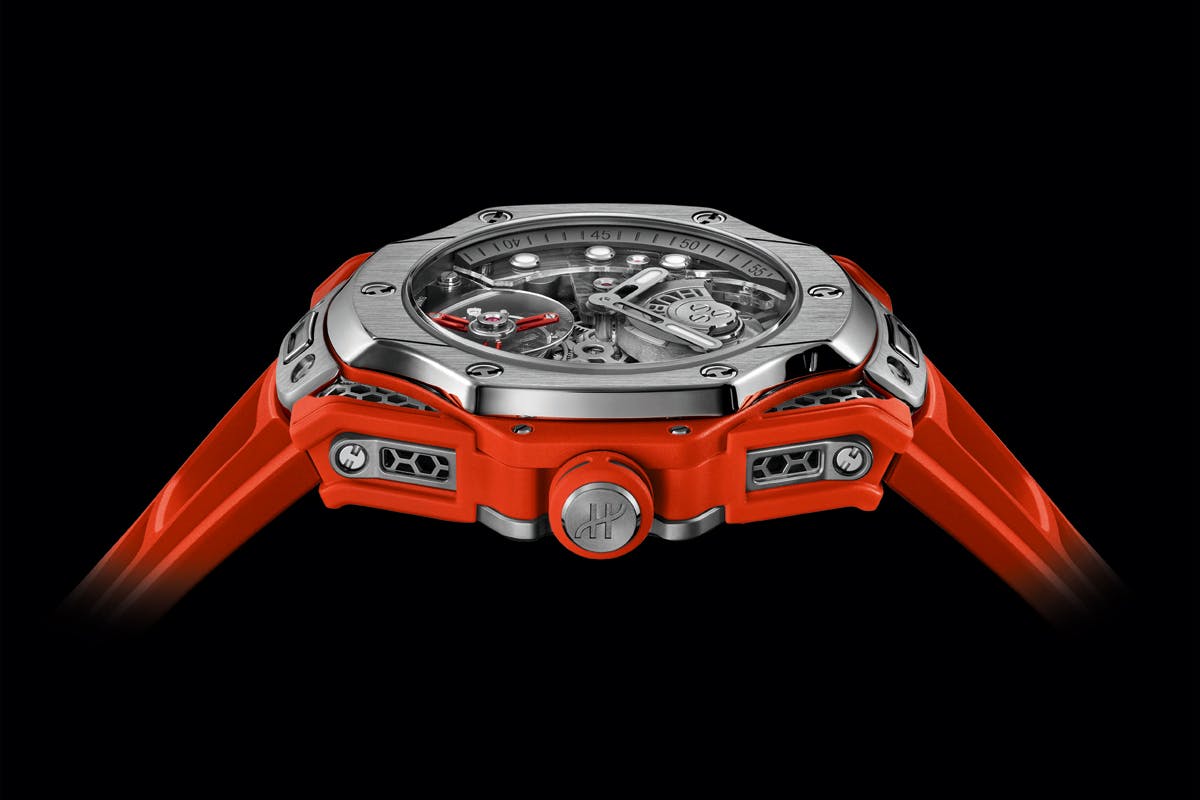 As a woman in the watch space, I'm definitely outnumbered, and I feel like there is a complete lack of diversity. What's your take on that?
The reality is that we had this movement online throughout the COVID period. There was like a layer of disruption.
It's changing quickly enough, to be totally honest. The advocacy needs to stay. The momentum needs to keep revving. Not to go into segue and talk about the program we've got, but this is why we have the initiative because there's still too much reliance on the establishment needing to change. We actually need to pressurize the change.
When we were doing that for a while, a couple of ripples occurred, but it needs to be beyond social media advocacy. Because then you go back into reality, and you don't necessarily see the effect of what was being discussed.
A lot of what I believe a generation of designers – or let's just say "people with large followships versus people of influence" — should be taking their elected position, applying the resources, and supporting the grassroots change to then actually see a shift in the landscape of what these corporations and companies look like. But that's not also happening.
You're seeing people pick up the laurels of being part of the social media generation, but they're not fighting the fight they've been elected to fight or that they could fight.
In reality, the fight does work, but it needs to be funded and stabilized. I just don't feel like enough people who have the means of doing that consistently. It's not about four POCs doing it when hundreds of execs across these groups have the capital to do so.  They just choose to like an image on Instagram. It's not enough. That's my opinion.
After furniture, sneakers, art, apparel, and now watches, what's next for Samuel Ross?
There are so many great categories. I think like automobiles.
It's really interesting. And I think that this prospect of harmony and public art, whether assisting with architecture or pulling something off the soul and exposing you to it. Those are the fields I can see myself becoming more heavily involved in.
That layer of architecture and opinion, architectural design, public art and sculpture, permanent public art and sculpture, and automobile vehicle is also on the horizon.
As for Hublot, what does the future hold for the partnership?
We're going to have a really great rapport and relationship, and this is like the start of it. There's another great conversation. I can't say too much. But the intention here is to remain radical.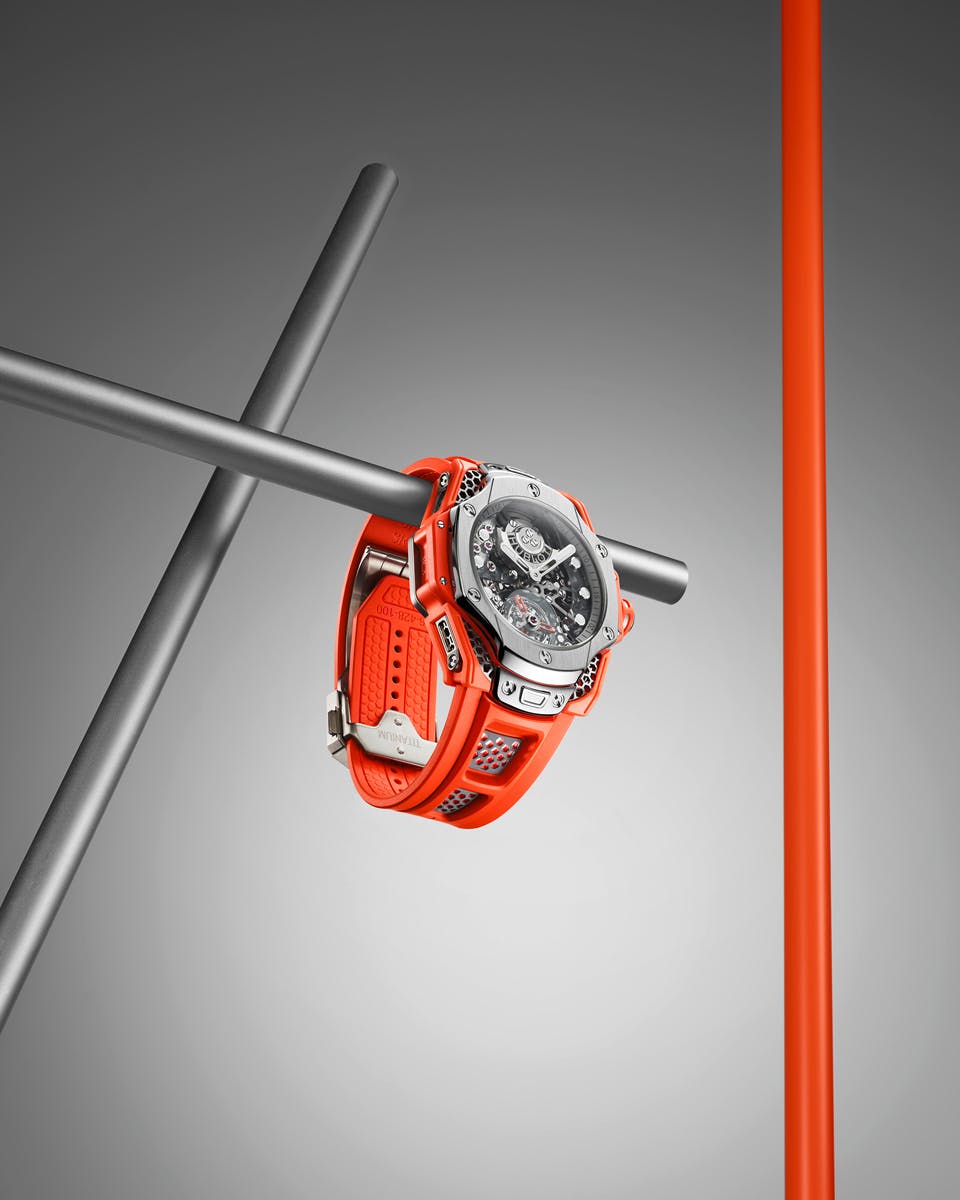 The Big Bang Tourbillon Samuel Ross will be released in limited quantities of 50 units on May 18. In honor of the launch, Ross will be taking over Hublot's 5th Ave boutique in New York with an installation, including print literature and visual works from creative friends and filmmakers Gabriel Moses and Bafic.
This interview has been edited and condensed.