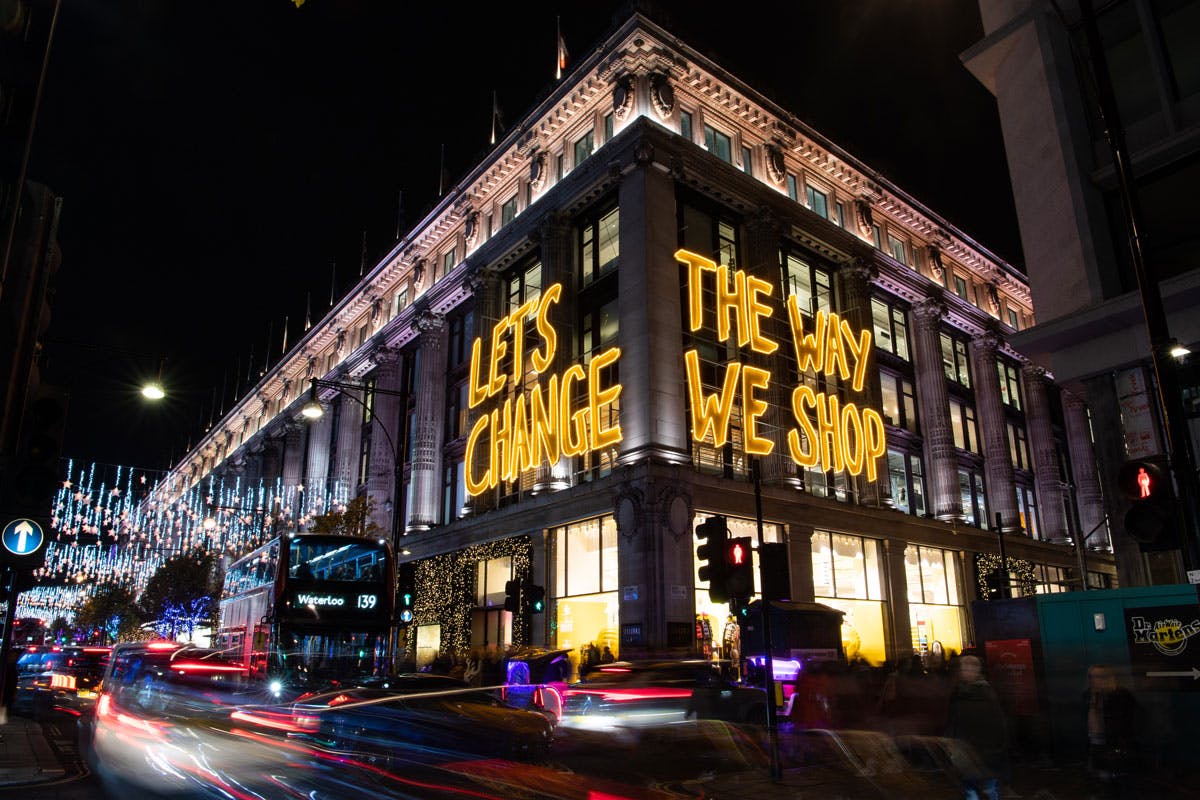 Luxury department store Selfridges now offers therapy and counseling, making it easier than ever to unpack your conflicted feelings about dropping thousands of dollars on a new pair of designer shoes.
The British retailer's unorthodox new services are part of a month-long, in-store event dubbed Superself, a series of wellness-focused sessions led by counselors, life coaches, and psychologists.
A few examples: "Sex Life Reboot," a 45-minute appointment with psychosexologist Karen Gurney; confidence coaching with empowerment expert Tiwalola Ogunlesi; and breathwork classes with yoga teacher Nahid de Belgeonne.
Customers can book these private appointments, which range in price from £30 to £150, at Selfridges' website.
According to Bloomberg, the store will also erect "virtual reality pods" that replicate the experience of a psychedelic trip.
The initiative comes as brick-and-mortar stores struggle to attract customers amid the pandemic, which, in 2020, caused e-commerce sales to more than quadruple in some countries. In 2021, the growth of e-commerce slowed — but according to Forbes, the share of online sales in the U.S. was still up compared to pre-pandemic rates.
Traditional retail might be poised for a comeback (see: Selfridges' recent $5.36 billion sale), but lockdowns and ongoing virus fears have led many customers to realize that online shopping is a comparable — if not more appealing — alternative to going to a physical store.
Given the risk customers take by visiting any indoor retail location, stores must make the IRL shopping experience worthwhile. With Superself, Selfridges appears to be going to extra mile to attract in-store shoppers.
I'm not entirely sure that therapy in a department store sounds appealing, but it sure makes the prospect of indulging in a little post-therapy retail therapy a lot more tempting.