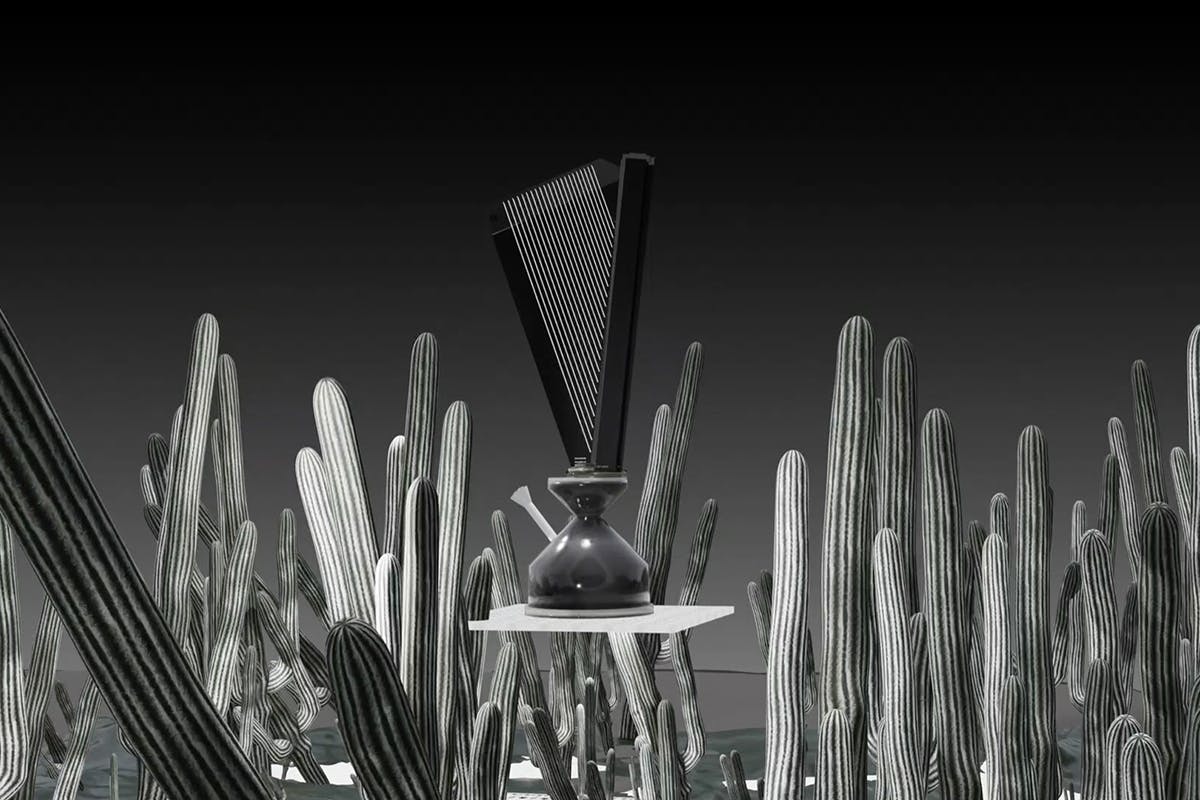 Slam Jam is celebrating 4/20 by giving us our first look at its new bong. Officially called the Arpabong, the multi-functional object is part-harp, part-bong, representing the connection between marijuana and music.
The Arpabong was conceived with the help of artist Verynicensleazy. According to Slam Jam, the one-of-a-kind bong is a recreational design piece aimed to encourage conversation around the benefits of cannabis. "It's the ultimate instrument," said the retailer. "With the Arpabong you can play like an angel and fly closer to God."
Slam Jam chose to merge the harp and bong because the harp is one of the oldest instruments in the world, and hemp is one of the earliest plants to be cultivated. Subsequently, music and marijuana have long since been connected to one another, as many musicians have used cannabis during their writing and recording process.
Research also suggests our hearing range is enhanced while high on cannabis, as THC can then alter our perception of time and space. This has a tendency to increase sensitivity so that music is experienced at a greater intensity.
You can learn more about Slam Jam's Arpabong by visiting their website. Below, you can see a preview of the piece, which is scheduled to release soon.