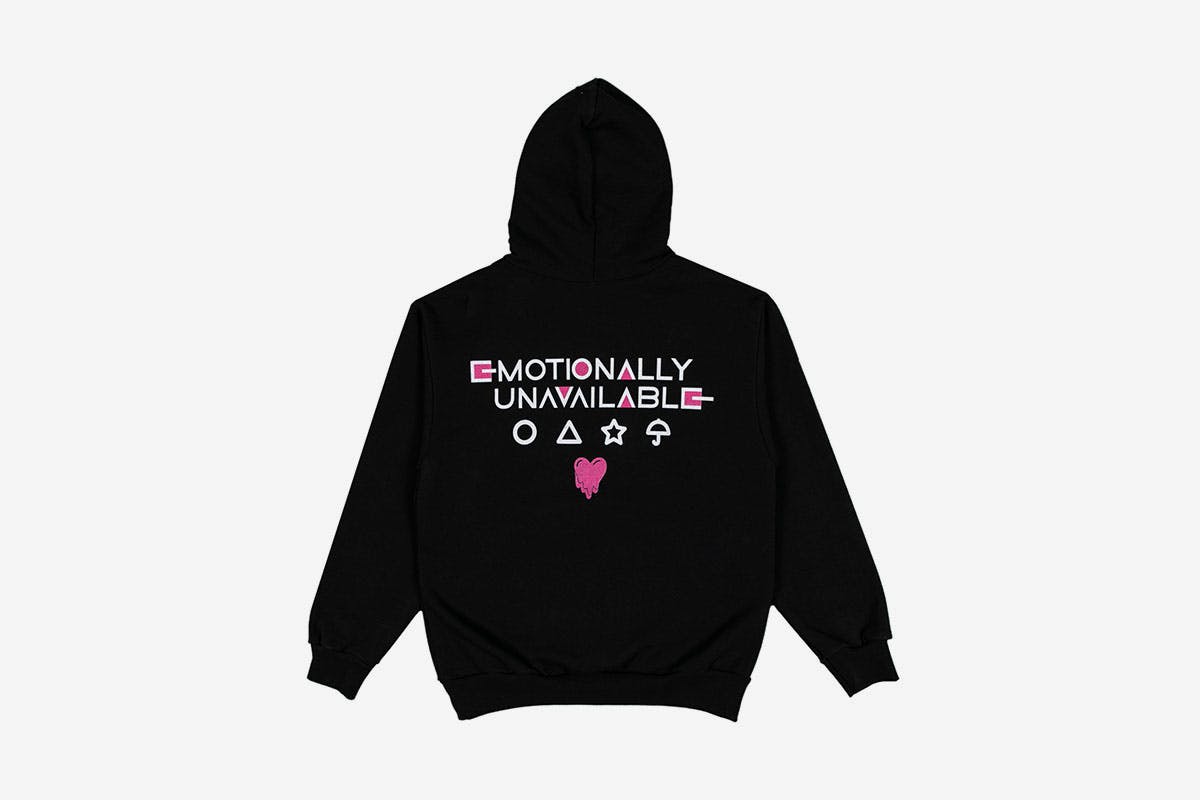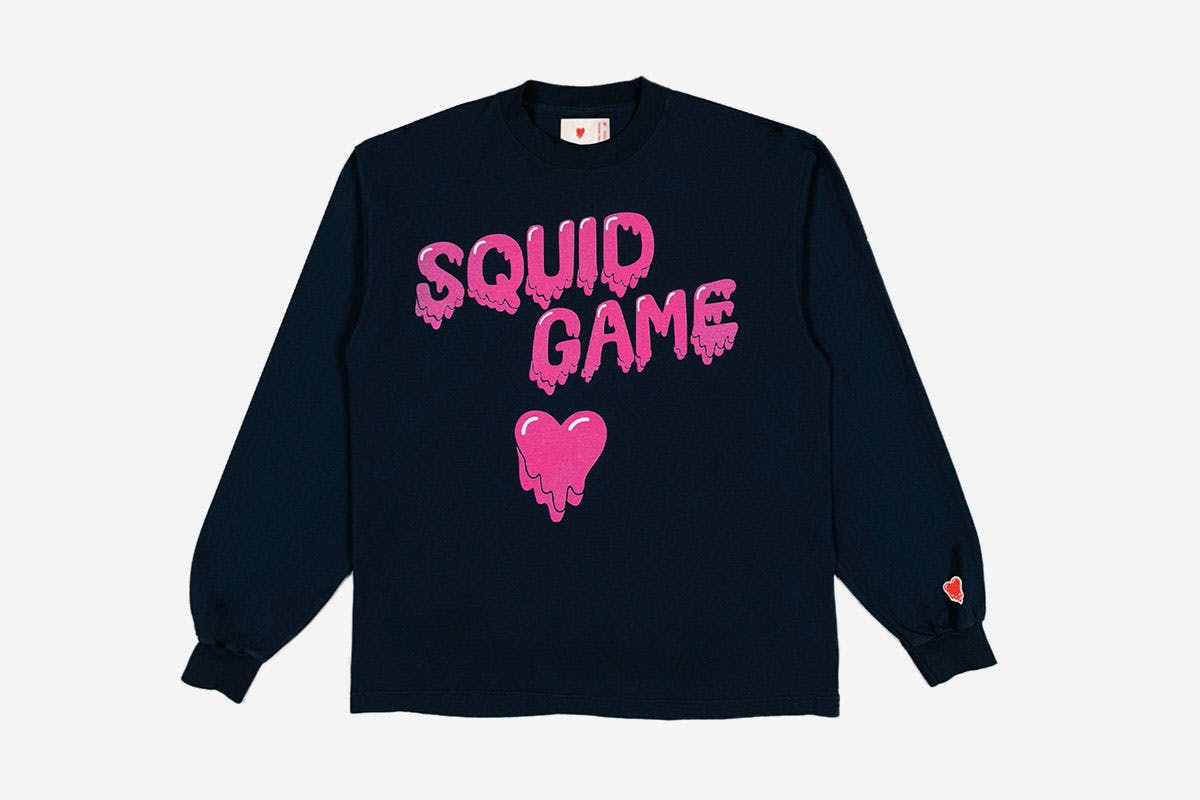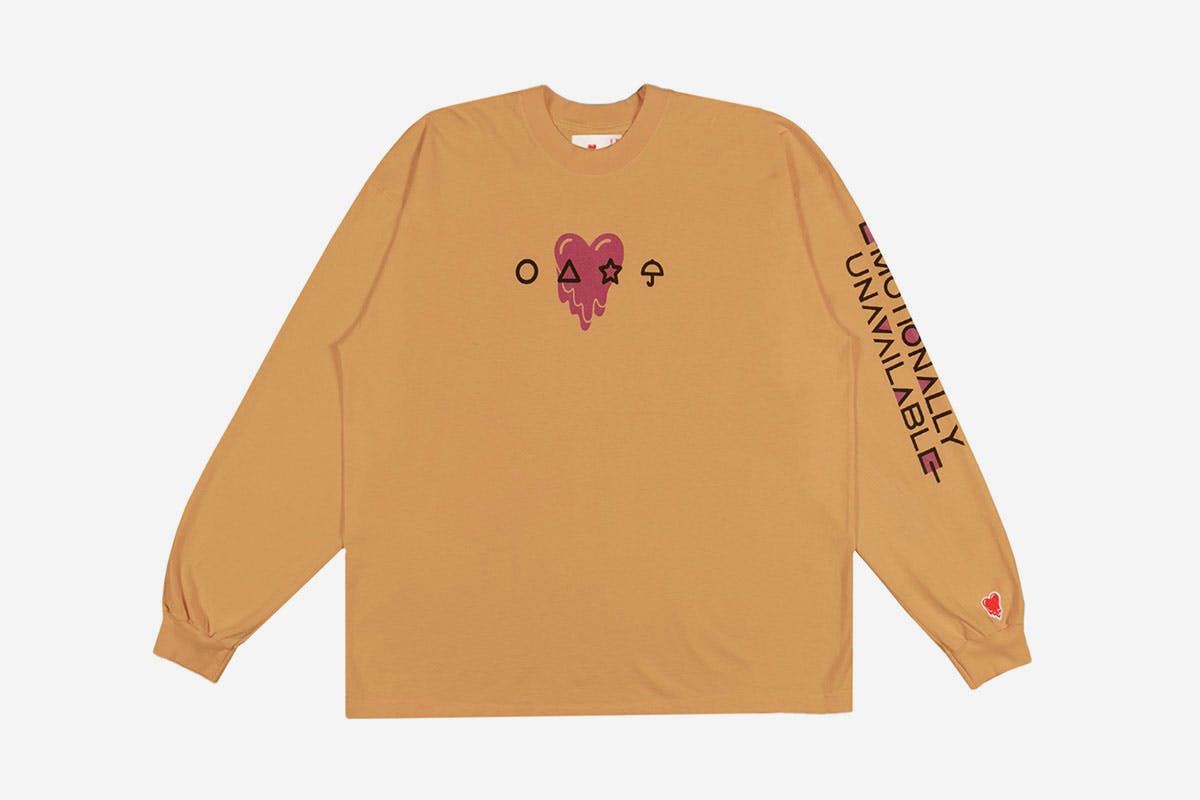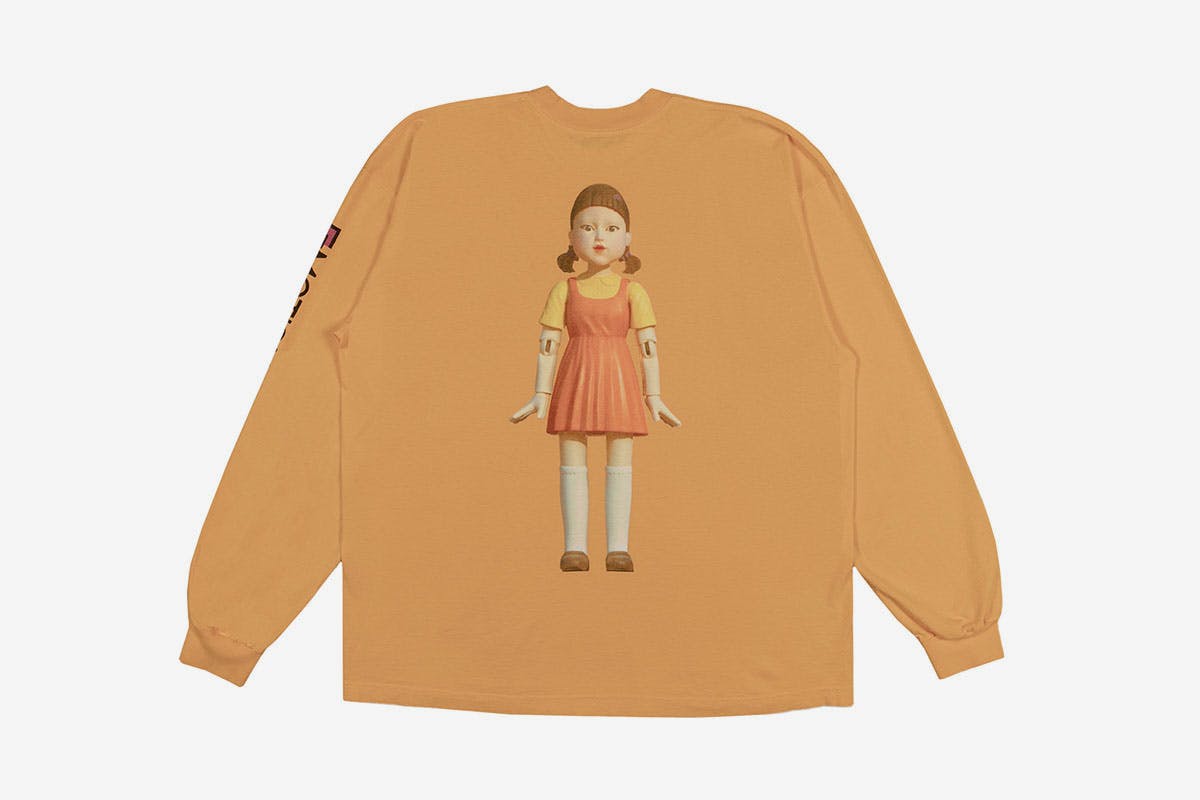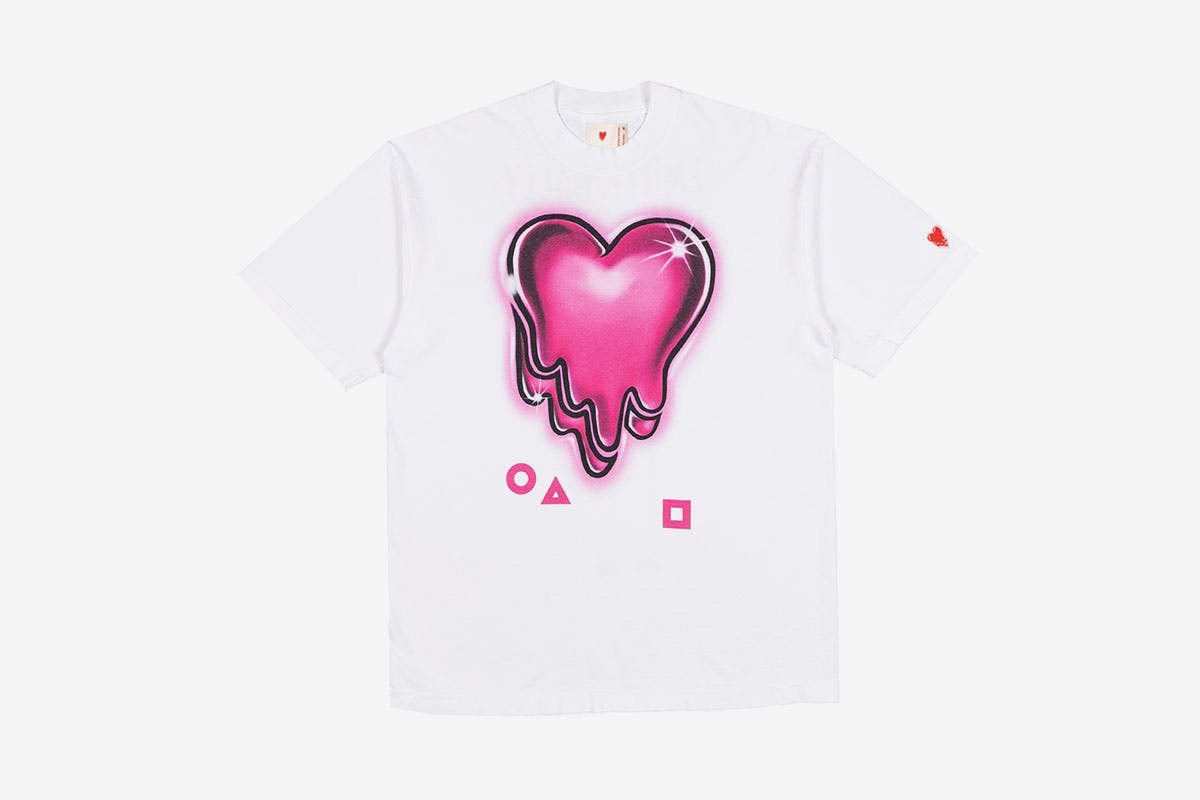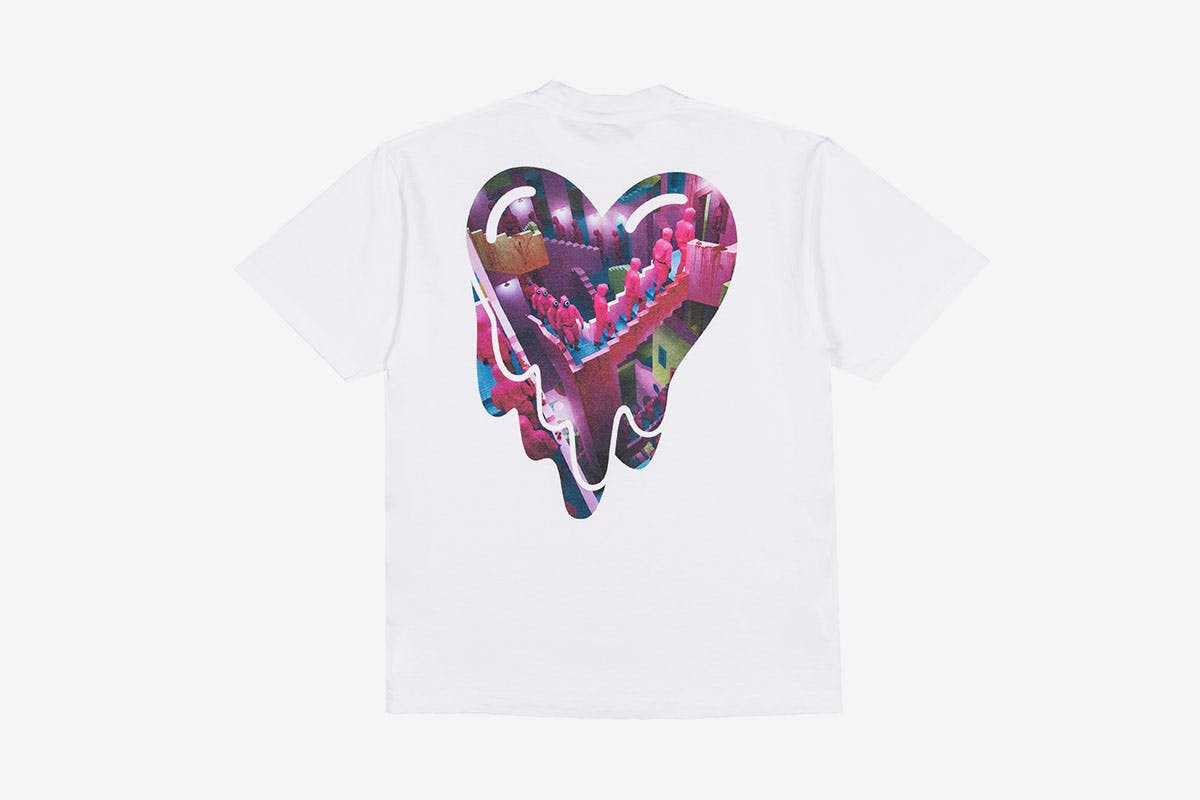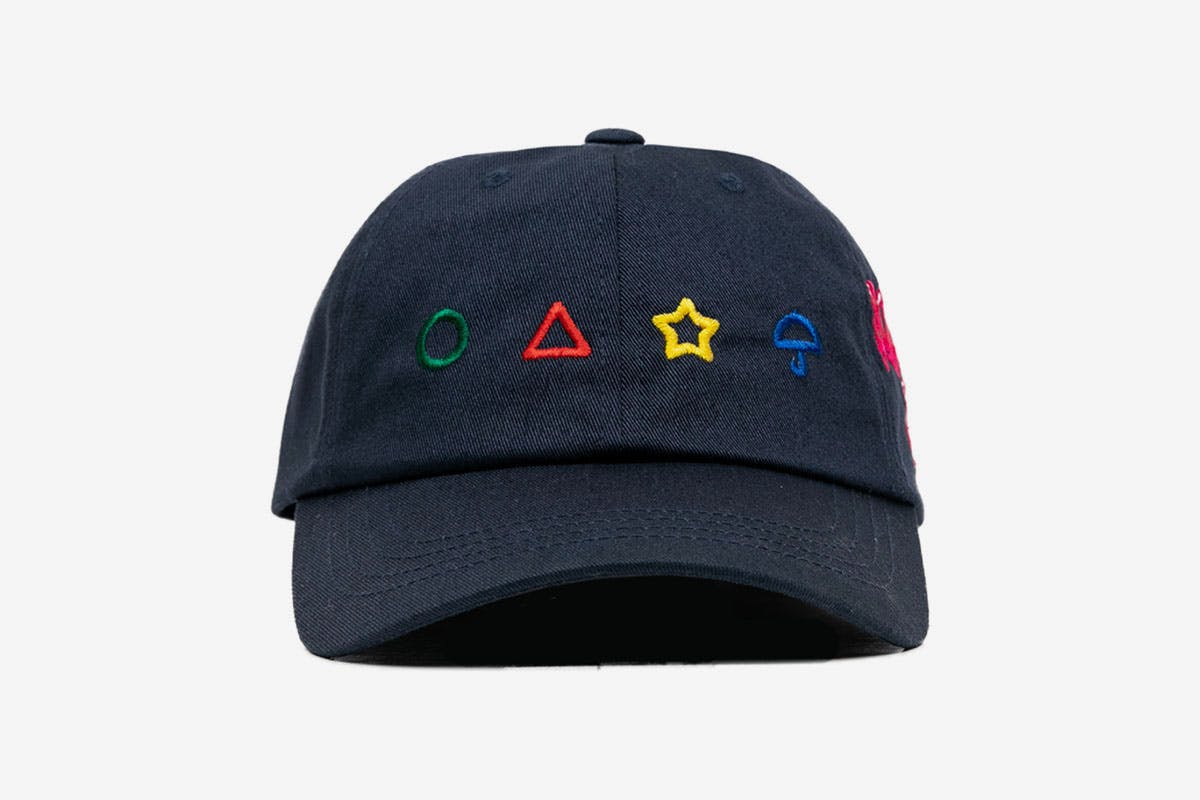 Squid Game mania shows no signs of waning as Netflix drops more official merch for the series.
Designed in collaboration with Emotionally Unavailable, the new collection of wearables immortalizes motifs from the show on T-shirts, hoodies, and hats.
Available for pre-order at Netflix's website, the range is far more successful at nailing the vibe than the streaming platform's own in-house line of Squid Game merch.
Emotionally Unavailable's dripping heart logo is incorporated into elements from the show's deadly games — for example, the Dalgona candy that contestants painstakingly carve is stamped with the brand's emblem, instead of squares and stars.
The creepy doll that leads contestants through a bloody round of Red Light, Green Light also makes an appearance on airbrushed T-shirts.
"Working with a show that supported and represented Korean culture and heritage has been very important to me," said KB Lee, who co-founded Emotionally Unavailable with CLOT Edison Chen. "Red Light, Green Light was one of my favorite games as a kid."
Emotionally Unavailable succeeds at translating the show into something people would actually want to wear, not just to a Squid Game convention.
That being said, I'm still waiting for Squid Game to release an officially sanctioned version of the green tracksuits that each contestant wears or the red coveralls that separate guards from the rest of the group.
In the lead-up to Halloween, authorized recreations of the show's costumes would undoubtedly rake in a huge profit — especially considering that searches for "Squid Game costume" are spiking.
Sadly, you'll have to settle for Yandy's sexy Squid Game ensemble in the meantime.