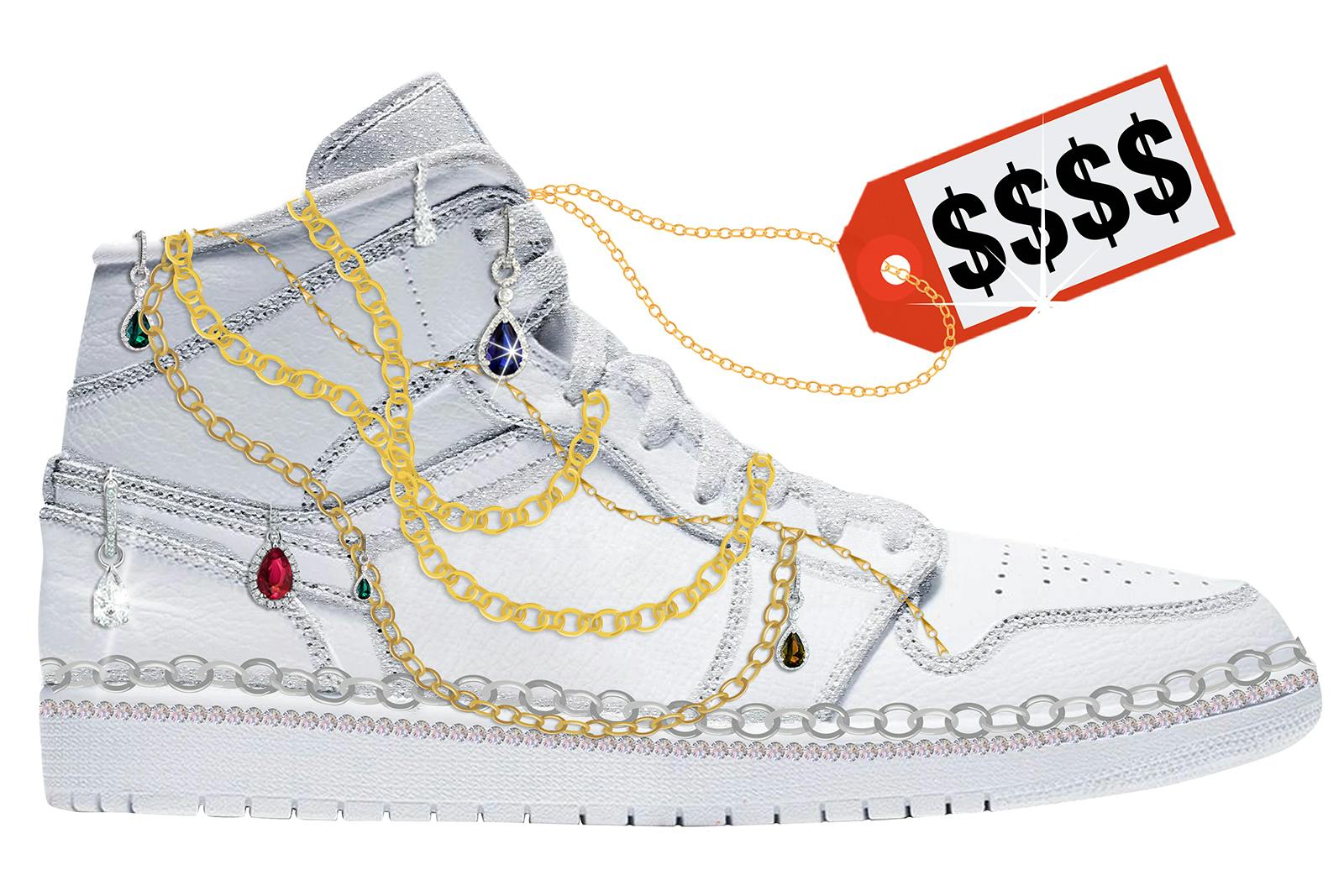 Recently, a friend referred me to a Twitter thread by Russ Bengtson, former editor at Complex and Slam magazines, and an OG sneakerhead (Bengtson has gotten off Twitter last week). It began with a brief analysis of Virgil Abloh's tenure at Louis Vuitton, correctly noting that Virgil was good at generating hype by giving people an elevated version of what they already had, ending with a lament for the death of streetwear culture at the hands of the corporatized release and resale market on the one side, and the monied consumer on the other. The entire thing is worth a read, though the pointed criticism of your average rich hypebeast whose only measure of value is price is already familiar. But there was an underlying subject in that rant that often goes if not unnoticed, then undiscussed, and that is worth consideration.
Bengtson wrote, "In sneakers, this was always a thing—looking for that rare version no one else had—but at least at the beginning, it wasn't about spending more money. It was about knowing your shit, about having connections, about fucking digging through old sporting goods stores." This was an unexamined acknowledgement that in its '80s and '90s heyday, by and large streetwear culture was driven by the kids from low-income neighborhoods in major American cities. The very term "streetwear" bears that notion—it's a style born in the streets, in schoolyards, on handball and basketball courts, and on brownstone stoops. More often than not, streetwear heroes—athletes and rappers—came from the working class, more often than not they were Black. There was a time, now unfathomable, when those very people were snubbed by the likes of the streetwear giants, let alone European luxury brands, that now line up to collaborate with them. This attitude was not limited to sneakers. I clearly remember how in the mid-'90s Hennessy tried to distance itself from hip-hop, as rappers enthusiastically poured its cognac on various parts of female anatomy in their videos. By 2012, however, Nas was featured in Hennesy ads.
As far as sneakers go, adidas executives had to be actively persuaded by Russell Simmons that Run DMC was their meal ticket to an entirely new consumer base, going as far as taking the brand's suited executives to their concert to witness the power of "My Adidas." Nike was shreweder in its courting of the "urban" kids. As Naomi Klein recounts in her anti-consumerist book, No Logo, by the end of the '90s the smartest brands knew where "cool" came from. "Over the past decade, young Black men in American inner cities have been the market most aggressively mined by the brand masters as a source of borrowed 'meaning' and identity. This was the key to the success of Nike and Tommy Hilfiger, both of which were catapulted to brand superstardom in no small part by poor kids who incorporated Nike and Hilfiger into hip-hop style at the very moment when rap was being thrust into expanding youth-culture limelight by MTV and Vibe." For the likes of Nike, their "first stop was the basketball courts of America's poorest neighborhoods."
Nike's marketers had a practice of testing out new styles in low-income urban neighborhoods. According to Klein, they even had a term for it: "bro-ing." She recounted a 1997 interview with the Nike designer Aaron Cooper about his marketing trips to Harlem, "We go to the playground, and we dump the shoes out. It's unbelievable. The kids go nuts. That's when you realize the importance of Nike. Having kids tell you Nike is their number one thing in their life—number two is their girlfriend."
A lot has changed since 1997. In the soul-searching that goes in the diehard streetwear circles today about how the roots of streetwear culture have been torn out of its soil, a simple fact gets lost. The world today is much richer than it was in the '90s. There were 5 million millionaires in the US in 1995. By 2016, that number had risen threefold to 15 million. Globally, there were 56.1 million millionaires in the world in 2020. The direction of consumption by the newly minted rich tends to be the same as it is for the working class: aspirational and therefore conspicuous. From hip-hop stars to the crypto whales to the international students spending their parents' wealth, the story is the same—more bling for more money. Scarcity and expensiveness indeed have become the new streetwear values. Take into account the constant need for validation that comes with nouveau riche anxiety, exacerbated by Instagram's aiding and abetting of our epidemic of narcissism, and the picture becomes clear. The streetwear giants no longer need the cool poor kids. They can now market directly to the rich via the rapper-athlete industrial complex, because there are so many of them. Hype, created by purely artificial and planned scarcity, keeps the brands front and center, shielded by their vapid and hollow pieties about "democratization of fashion."
The person who is often credited with democratizing fashion is Virgil Abloh. But democratization means giving access to something to the largest number of people possible, and Louis Vuitton's $500 logoed tees and $1,200 sneakers hardly fit that definition. In the last decade, increases in price levels for luxury fashion—and Louis Vuitton is in that segment—have by far outpaced inflation, in some years rising by 10 to 20%. The market has absorbed these price increases with flying colors, as evidenced by record-beating profits from luxury conglomerates and sportswear giants alike. This can mean only one thing: there is enough wealth out there to support it. Meanwhile, the poor, as has customarily been the case in American history, are left behind.
The same could be said about Virgil's collaboration with Nike that no person of modest income could afford by the time the sneakers hit the reseller market. Earlier this year, Sotheby's, the auction house more known for flinging uber-expensive art than sneakers, auctioned off Off-White x Nike Air Force 1s, of which only 200 pairs were made. Some pairs fetched as much as $60,000. Mind you, nothing prevented Nike from producing these sneakers in sufficient numbers if they really cared about anything but hype hysteria.
What's left to do for those who lament this sorry state of affairs? One simple answer is, opt out. In terms of style, go your own way. Don't let anyone, and especially anyone on Instagram, tell you what's cool. After a withdrawal, you will find this liberating. And don't give any validation to the hypebeast sheep. Validation is the engine that keeps the hype economy rolling and the erasure of streetwear culture along with it. Or as Bengtson emphatically put it, "If rich people need to buy expensive, rare shit to feel better about themselves or justify their obscene wealth or just flash their plumage to those who are into that kind of shit, fuck 'em. They're fucking followers themselves. Why follow them?"