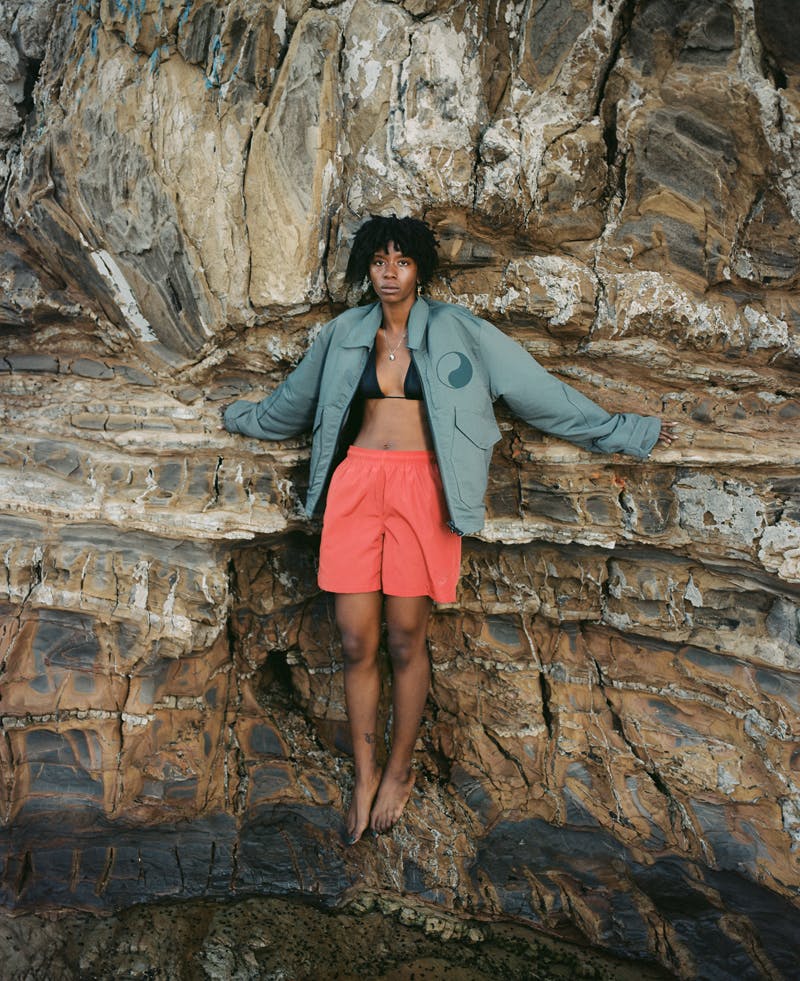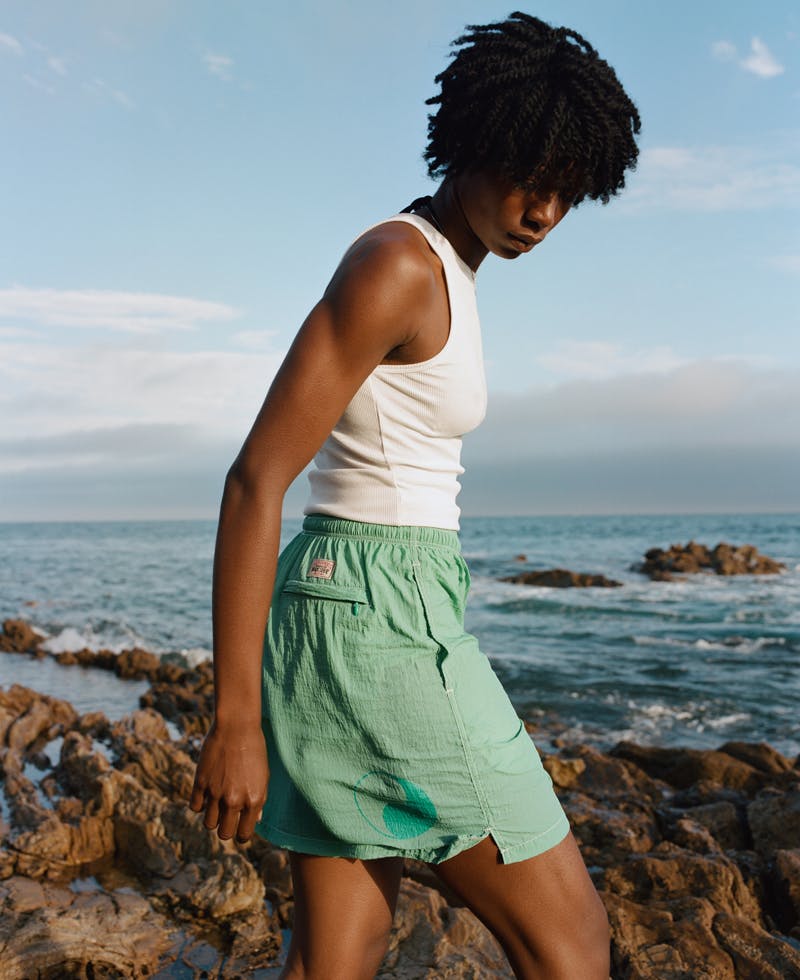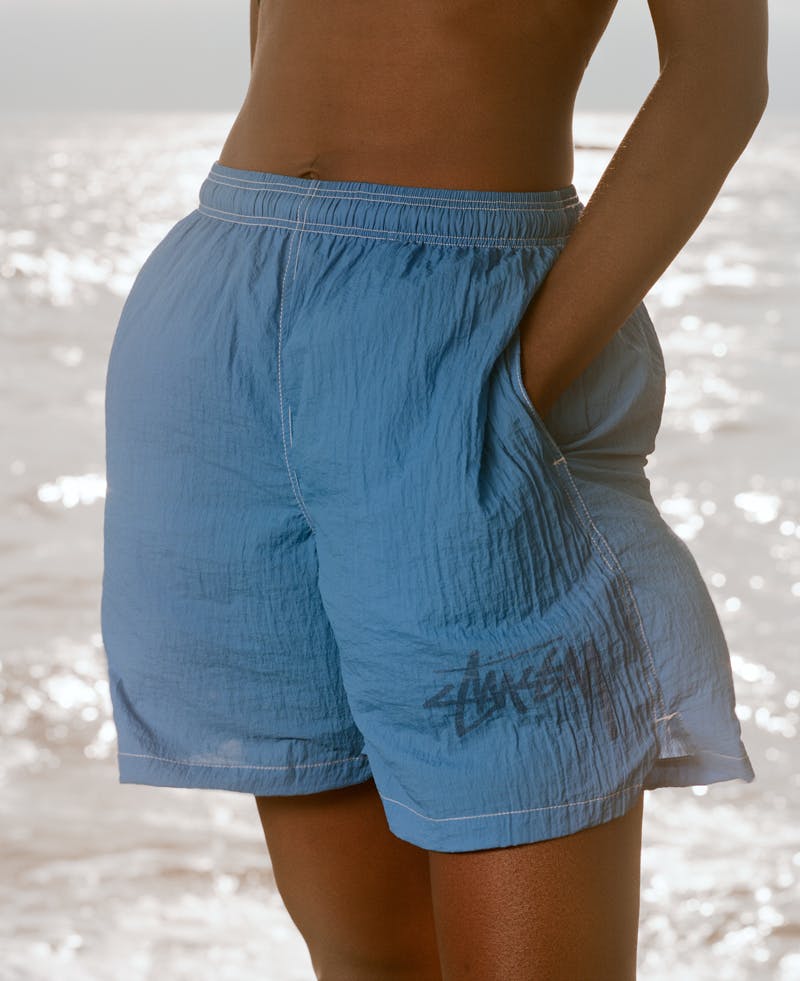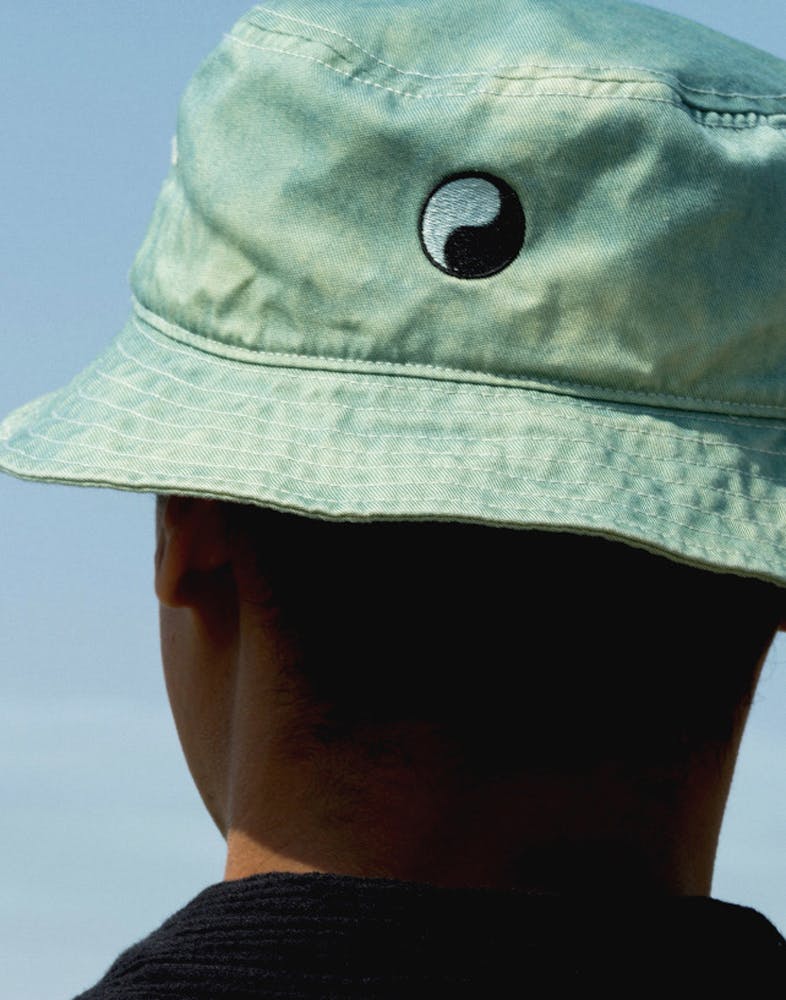 Brand: Stüssy x Our Legacy
Season: Summer 2021
Key Pieces: The collection is all pretty excellent but the one-of-a-kind bucket hats, each hand-dyed in organic washes by Lookout and Wonderland founder Niki Tsukamoto, are more than mere summer staples — they're basically works of art.
Buy: Our Legacy's website, Stüssy's web store and physical stockists like Dover Street Market from July 16.
Editor's Notes: Thought Stüssy and Our Legacy were taking a siesta for the rest of Spring/Summer 2021? Think again! The gigantic capsule they released back in spring was the main course, sure, but it's time for dessert and the brands have prepared a real treat to beat the summer heat.
This time, Stüssy rejoins Our Legacy's collaborative Work Shop series for beachy surfer garments executed in light shades and breathable textiles. Specifically, the duo is dropping bucket hats, co-branded T-shirts, shorts, and a harrington-style jacket laden with that inimitable Stüssy branding. All timeless must-haves, indeed, but there's some extra interesting stuff going on below the surface.
For instance, these nylon canvas jackets and swim shorts are all cut from leftover Our Legacy fabrics, reiterating the minimum-waste mentality that's at the core of several recent Our Legacy efforts. Stüssy has also brought dye wizard Niki Tsukamoto back on board, having last worked together to coat the recent Stüssy x Nike Air Force 1 in gorgeous jewel tones derived from organic dyes.
Tsukamoto graced Stüssy x Our Legacy's latest collaborative bucket hats with a similarly thoughtful treatment, yielding a bevy of shades derived from natural sources. Organic indigo, sappanwood, chestnut bark, osage orange, quebracho rojo, and other exquisitely meditative-sounding materials went into the formulation of the washes, guaranteeing that each bucket hat is a unique treasure.