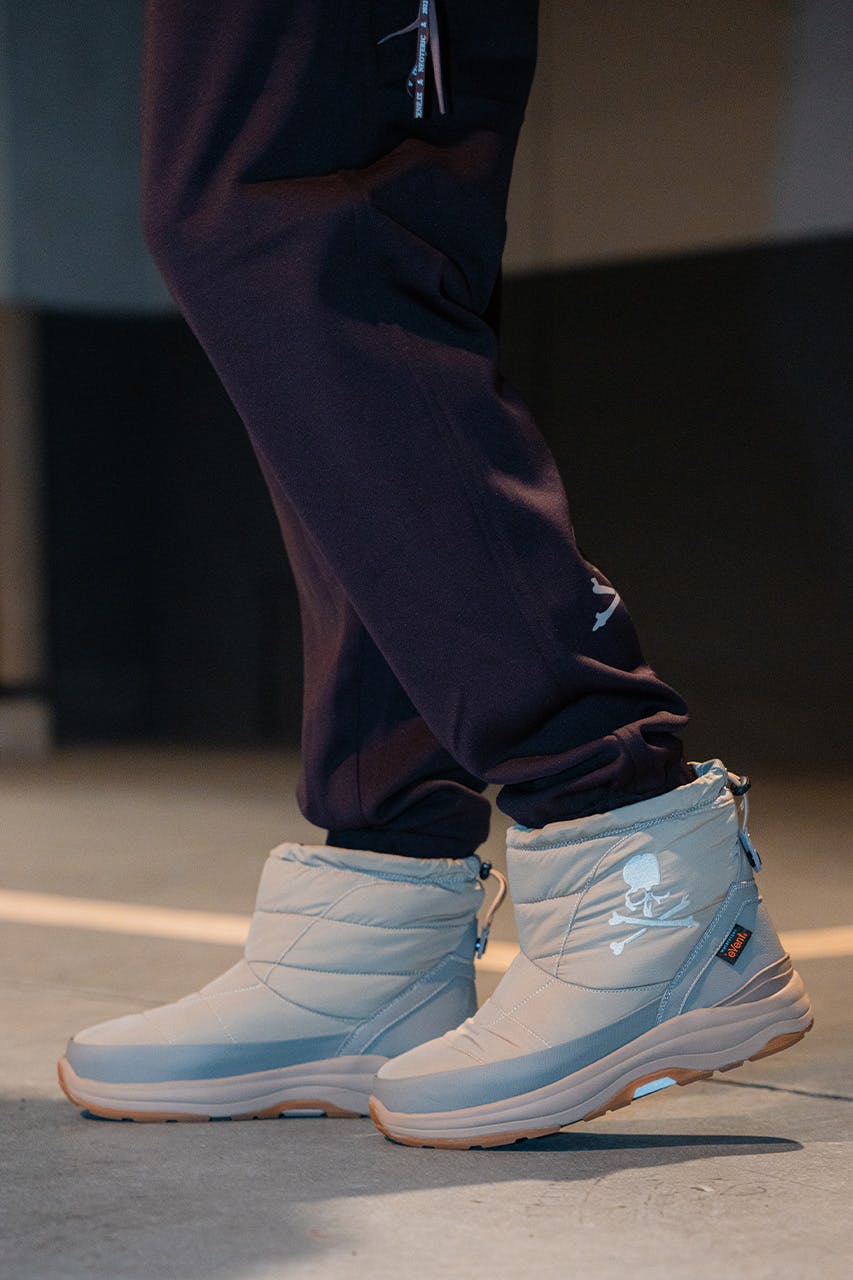 I'll be honest, I'm not a boot guy, per se. I'm not opposed to them or against them in any way, they just aren't my thing, you know?
If I were to get on board with a higher silhouette though, these big winter snow boots from Suicoke and mastermind JAPAN is likely where I'd start.
See, I'm a man of comfort. If something looks bleak but hugs my foot then I'm here for it, if something looks great but feels awkward, I'm passing hard.
The beauty of Suicoke's snow boot — officially titled the BOWER BOOT — is that it houses both in abundance, and with the neat collaborative addition of mastermind JAPAN, you can't really go wrong.
The boots — which land online on the weekend of December 10, 2022 — arrive in three iterations of black, black/white, and beige, each of which boasting the unmissable mastermind JAPAN motif on its cozy padded upper.
The perfect silhouette to be both a house shoe and everyday stomper, the Suicoke x mastermind JAPAN BOWER BOOT is the perfect all-rounder and goes with near-on anything.
That being said, it's probably worth hibernating them throughout the summer (think of the tan lines!), although for the rest of the year they could well prove a worthy footwear companion.
As I say, I'm no boot guy, but I may well welcome these into my rotation soon enough. We'll see.