On Monday, Supreme unveiled its Fall/Winter 2019 preview and lookbook. As per, this season was stacked with wild 'fits and insane accessories, many of which we can't wait to get our hands on when the drops begin later this week.
In addition to the usual suspects such as branded crewnecks, hoodies, and beanies, FW19 brought a bunch of unexpected references (shout out to the Mary J Blige tee), head-turning prints, and cozy winter jackets. Of course, the accessories selection is as ridiculous as always, with standouts including burner phones, Bauhaus chairs, and a co-branded Honda dirt bike.
Read on to find out what Highsnobiety staff are looking to cop this season, and let us know your favorite pieces in the comments below.
Edward Chiu, Creative Director
"Streetwear OGs would understand the significance of the tribal camo. CLOT/Madsaki, BAPE, and most notably Number (N)ine have all worked with the motif throughout the years. Kris Van Assche's Dior Homme back in Winter 2018 also played with various forms of the pattern across numerous pieces. Supreme's version is a nice ode to the culture's forgotten relic."
Chris Danforth, Footwear Editor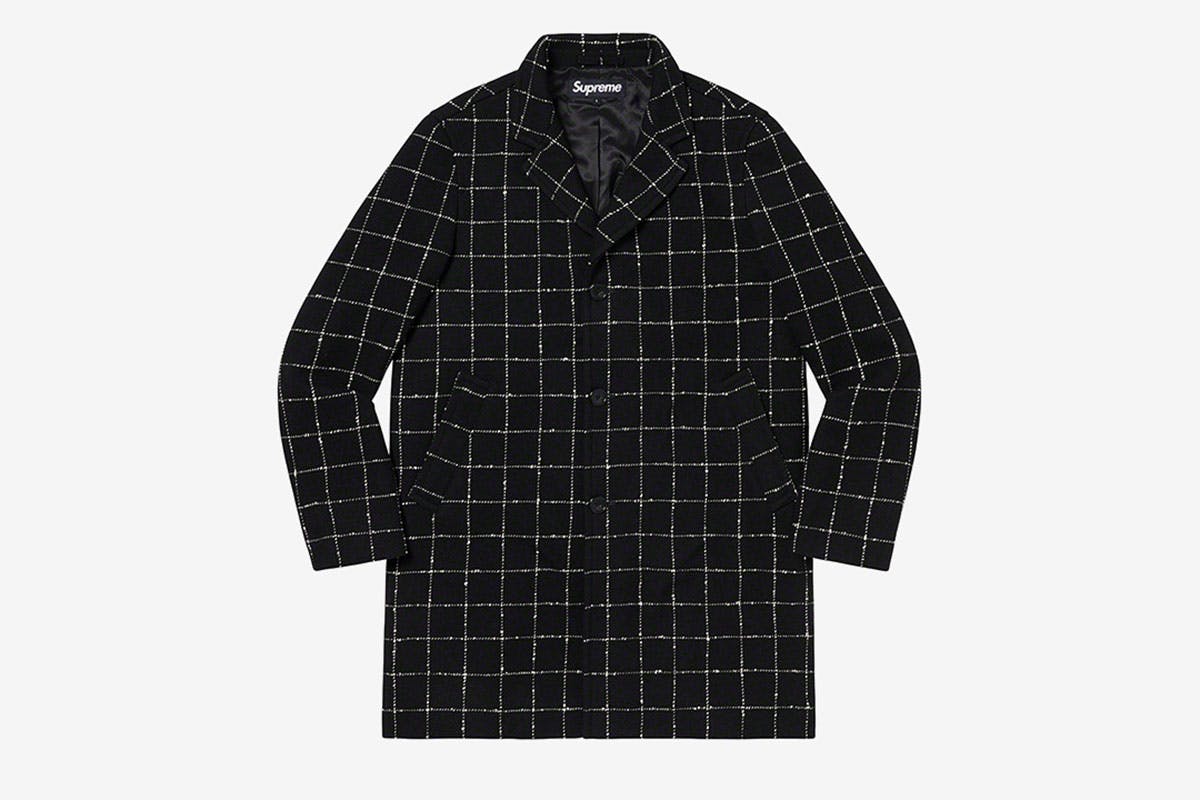 "A coat like this is a slippery slope that leads to giving away every other coat you own. This coat is so good that other coats become obsolete. In the presence of this coat, lesser coats will unstitch themselves at the seams. A coat like this will make you stand up straighter. I really like this coat."
Fabian Gorsler, Footwear Staff Writer
"Everyone knows summer bodies are crafted in the winter, which is why I'm going to need to get me at least one set of the plated dumbbells for FW19 so I come out looking like Dwayne Johnson in SS20."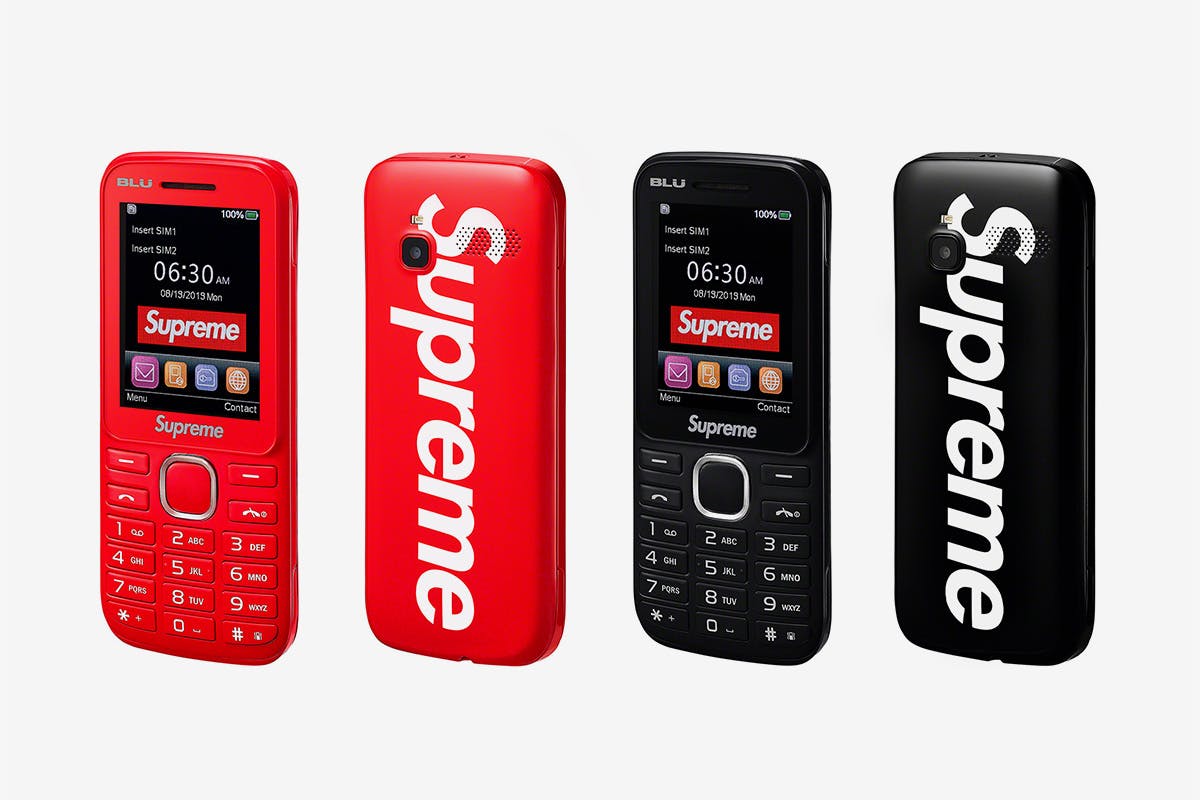 "Option two would be the burner phone, which is Supreme's best accessory since the money gun. It's such an oxymoron to have a "burner" phone to stay off the grid that has a huge Supreme logo plastered all over its back. It also fits the whole criminal theme Supreme has had going with its accessories since forever and, in an age where we're more and more addicted to social media, who doesn't sometimes feel the need to dumb down get get a slightly less smart phone?"
Max Grobe, Associate Fashion Editor
"For Supreme's FW19 drop I am probably most drawn to the Knoll / Wasilly x Supreme chair, which is symbolic of the Bauhaus art movement, but with a brazenly modern modification.The leather leopard print is nicely offset by the shiny chrome and much like the last year's porcelain Cupid, I am attracted to the item through a combination of sincerity, irony, and the fact that I think it would look nice in my apartment."
Graeme Campbell, Style Editor
"Big Don Draper off-duty and holding court at a weekend family BBQ energy."
Sanzhar Toxanbayev, Editorial Assistant
"My favorite item from the drop is the Pyrex pot.  I always wanted to feel like Raekwon when I'm whipping out pancakes."
Feleg Tesema, Shopping Writer
"I never thought I'd ever see a Mary J. Blige tee by Supreme but, clearly, the brand never ceases to amaze me. I'm equally obsessed with old school R&B and graphic tees, so I'll definitely be trying to cop when it drops."
Shane Gormley, Creative
"I have to go with the Flags L/S in black. I'm not sure it's the first time it's ever happened, but it's definitely the first time I've ever seen an Irish Tricolour on Supreme or any brand of this scale, and I was pretty hyped when I noticed. It's a must cop. And maybe I'll sharpie out the nine other flags so I can truly represent."
Heather Snowden, Senior Staff Writer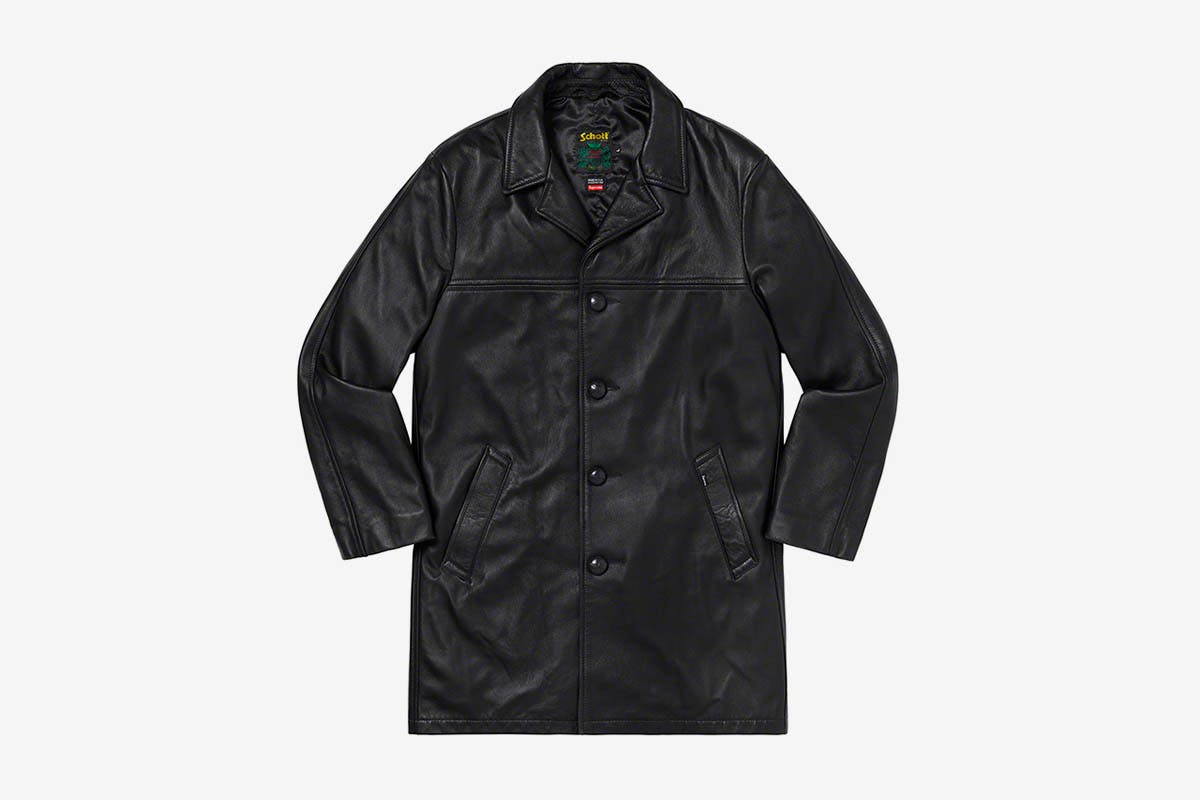 "I'll take the black leather trench. Supreme pulled through with a bunch of strong jacket offerings this season and while this one is comparatively simple — it's certainly no flame-engulfed, eight-ball print situation — it's a classic shape and one I'd actually wear."
Isabelle Hore-Thorburn, Staff Writer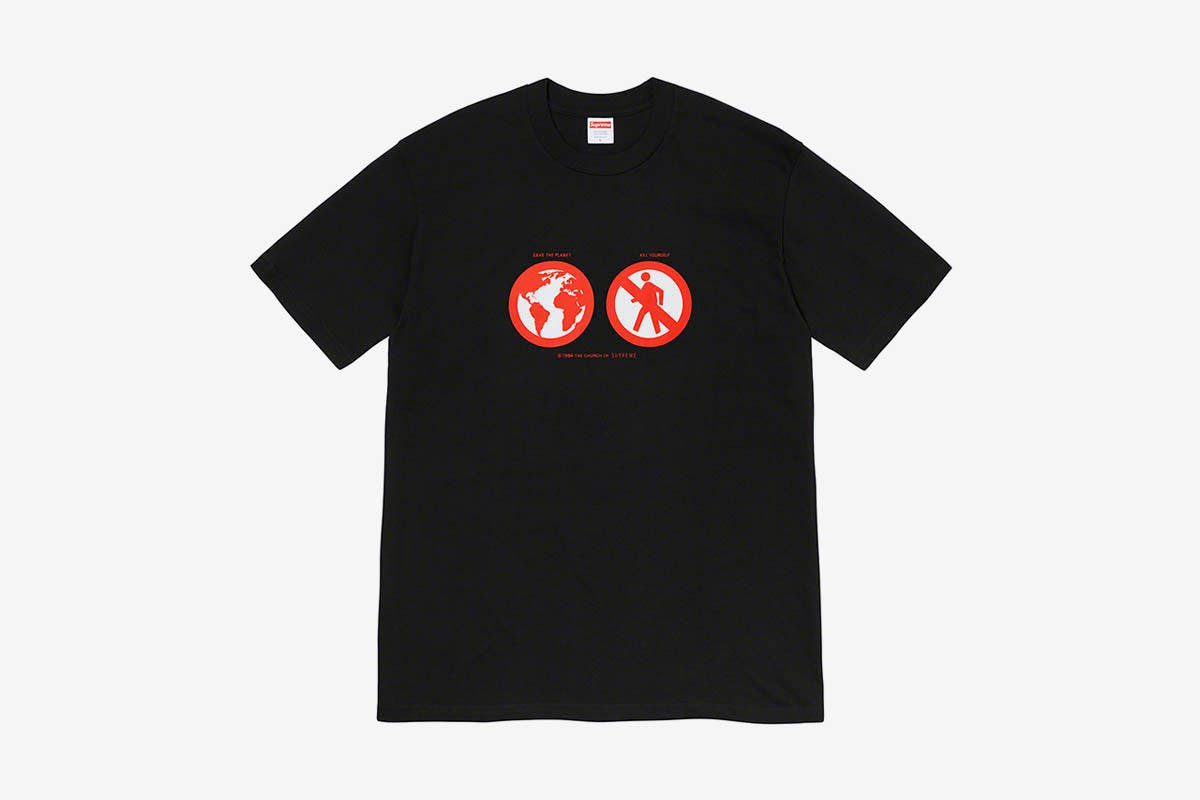 "If 2019 was a T-shirt, it would be this one. Supreme appropriates the Church of Euthanasia's modest proposal: "Save the Planet — Kill Yourself." Sustainability is done and I'm here for this anti-humanist sentiment for FW19."
For a deeper dive into Supreme, watch below.