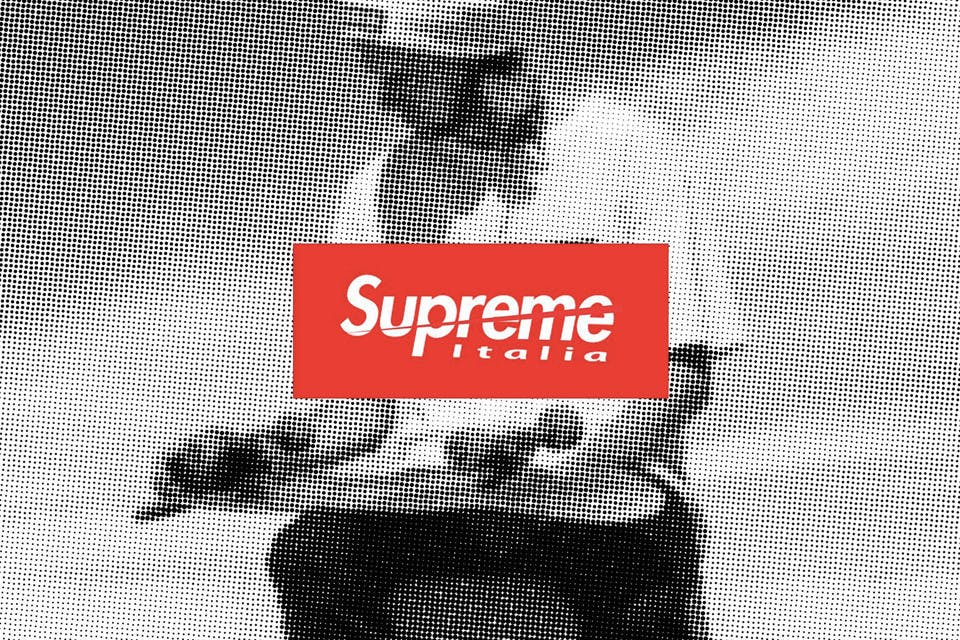 Samsung China's announcement of a collaboration with "Supreme" has not only raised eyebrows but stirred much confusion. Since the initial announcement, we have come to find out that Samsung's joint effort isn't with the NYC-born streetwear brand, but is instead with the legally fake label Supreme Italia, which is owned by British holding company IBF (International Brand Firm).
Although announced by Samsung China, the Supreme Italia collab is reportedly under reevaluation. Now, nss magazine reports, IBF has issued the following statement:
"The press release was presented at the latest [sic] conference by the South Korean technological giant for the presentation of the Galaxy A8 phone in China during which the forthcoming participation of Supreme at the fashion show at the Mercedes-Benz Cultural Center in Shanghai was confirmed for next year.
"We hope that the opportunities presented today will be seen as concrete possibilities for the development and extension of the brand given the desire to continue on this path."
nss points out that the press release also sees IBF reaffirm its legal position with the Supreme Italia brand, which started out as a fake products company before registering its own brand. Supreme Italia has reportedly filed 22 product designs and is now announcing the opening of more than 70 physical stores over the next two years, including massive flagship locations in Beijing and Shanghai.
"The IBF will open in every country on the globe where the industrial property rights present with the already owned stores in Spain as examples, already planned are stores in Belgrade where IBF is the ONLY HOLDER OF A REGISTERED SUPREME BRAND, as well as others territories, and therefore between the end of 2018 and 2019 no less than 70 openings around the world are expected," IBF said.
Supreme Italia will also have a presence on Alibaba's Tmall e-commerce platform and JD.com.
For more on this story, visit nss magazine.