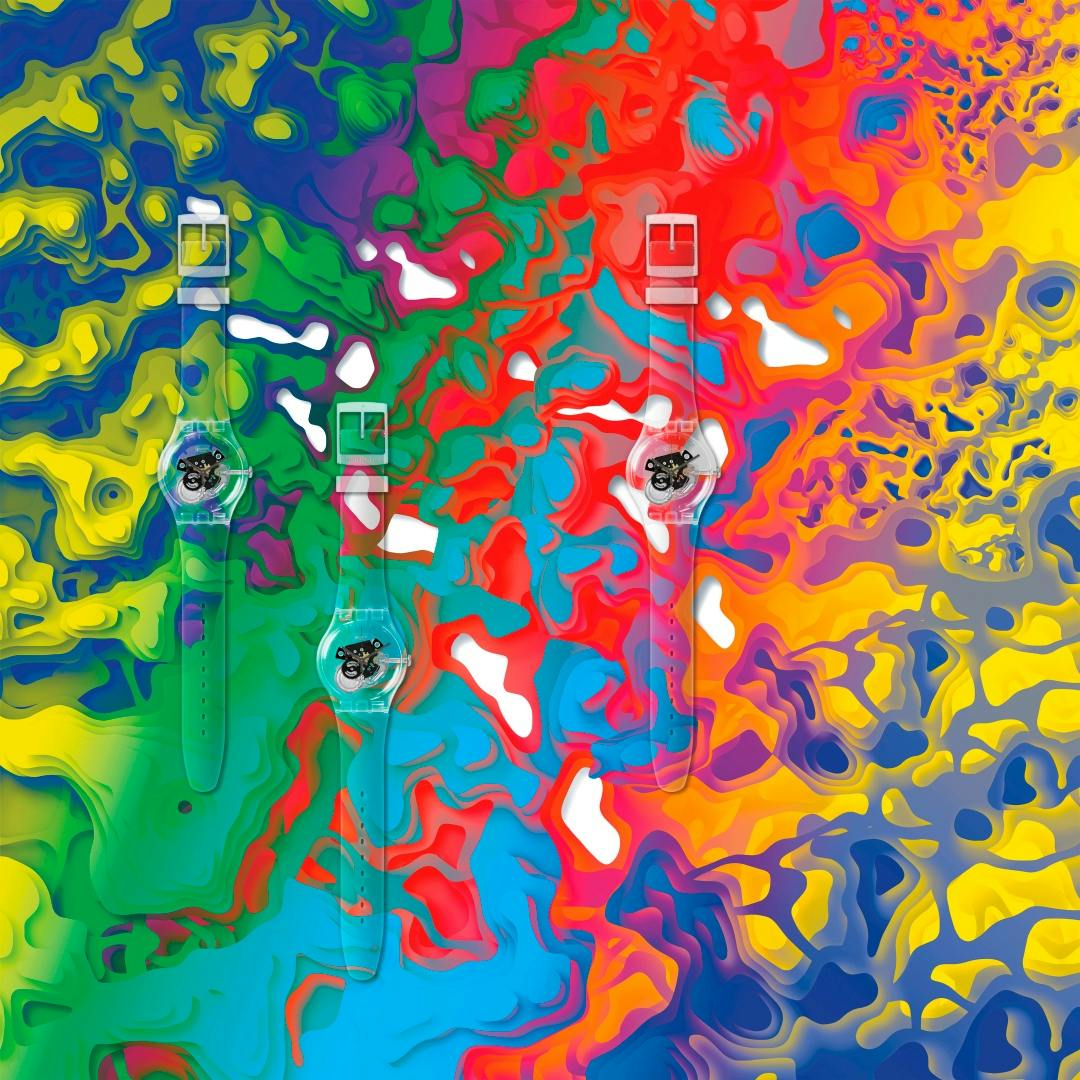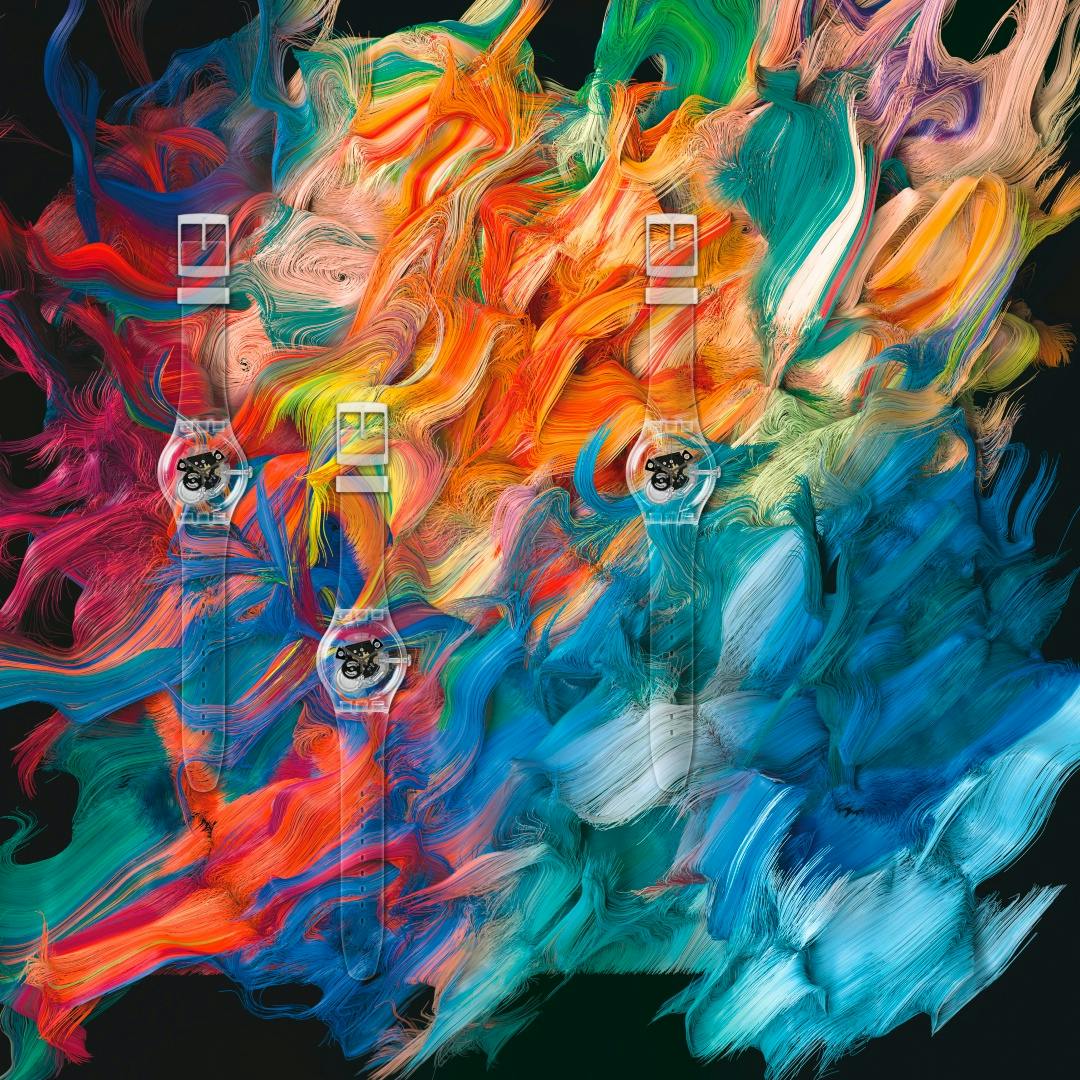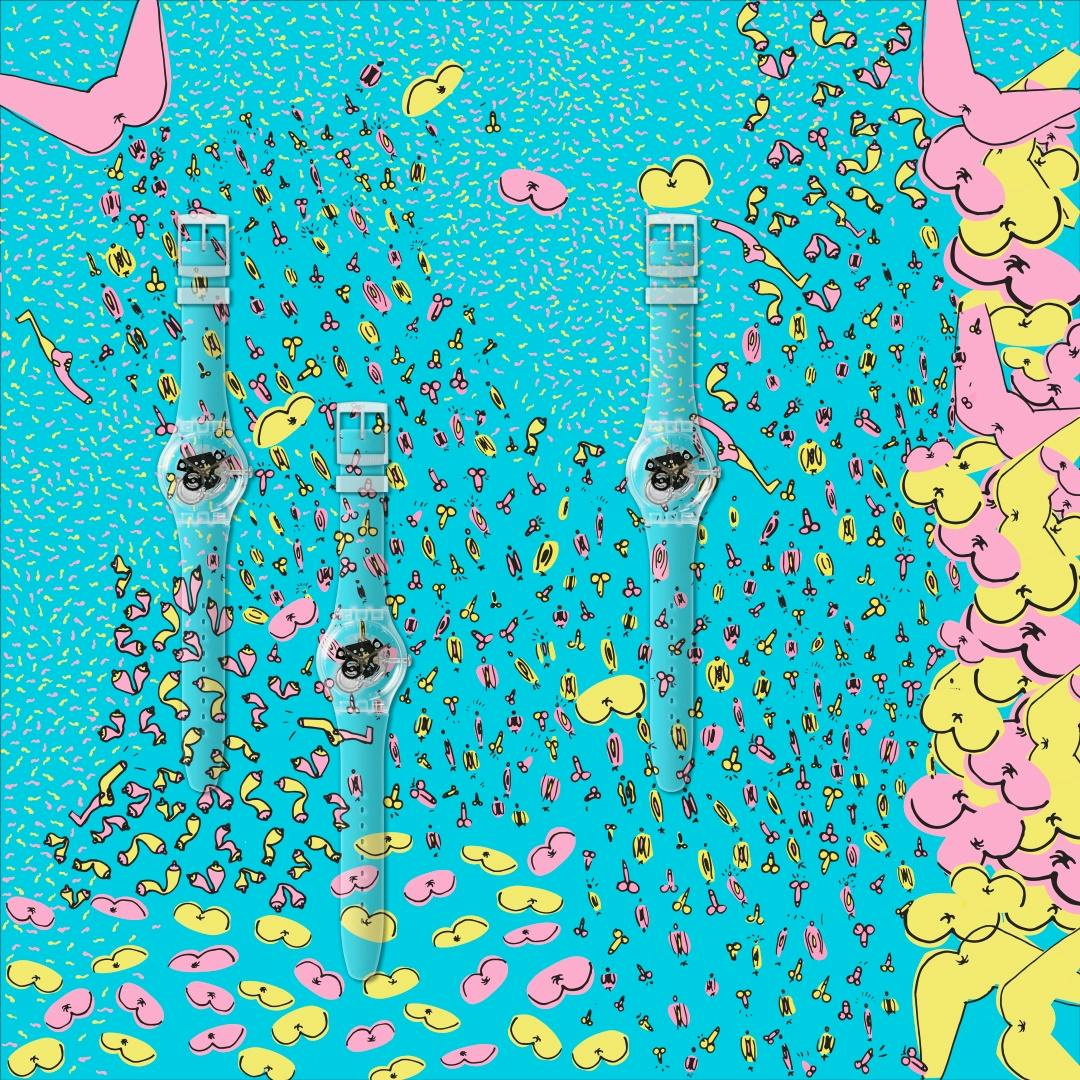 Swiss watch manufacturer Swatch expands its You customization program by teaming up with first-year bachelor students from the University of Art and Design Lausanne (ECAL). Among hundreds of designs submitted, the five chosen include Topographic by Antony Demierre, Horae by Caroline Perrenoud and Sofia Papaefthymiou, Fete du Slip by Laetitia Khiara, Strands by Sebastien Galera Larios and 68lines by Jorge Reis. Joining the five bachelor students is ECAL alumnus and current artist-in-residence at the Swatch Art Peace Hotel, Guillaume Pilet, with his Extracurricular design.
When customizing a watch, the design appears as a canvas that can be stretched over a Swatch watch to match your exact tastes. The partnership follows Swatch's much-hyped collaboration with Japanese streetwear brand BAPE.
Find out more information and customize  your own Swatch x Ecal timepiece here.