Swiss watchmaker Swatch has teamed up with artists Joe Tilson, Santiago Aleman, Tracey Snelling, Jessie Yingying Gong, and Dorothy M Yoon for its fifth consecutive time as Venice Biennale's main partner.
Swatch's exhibits are split across two venues at the 58th International Art Exhibition which is titled "May You Live In Interesting Times". Aleman of Spain, Snelling of the US, Gong of China, and Yoon of South Korea all show their work at Arsenale's Sala d'Armi and are former Swatch Art Peace Hotel artists-in-residence. Since opening in 2011, the Swatch Art Peace Hotel in Shanghai has welcomed more than 330 artists from around the world who live and work in hotel apartments and workshops for a period of three to six months. Dancers, musicians, photographers, filmmakers, writers, painters, conceptual artists, and more have all had the opportunity to learn and develop in this encouraging environment.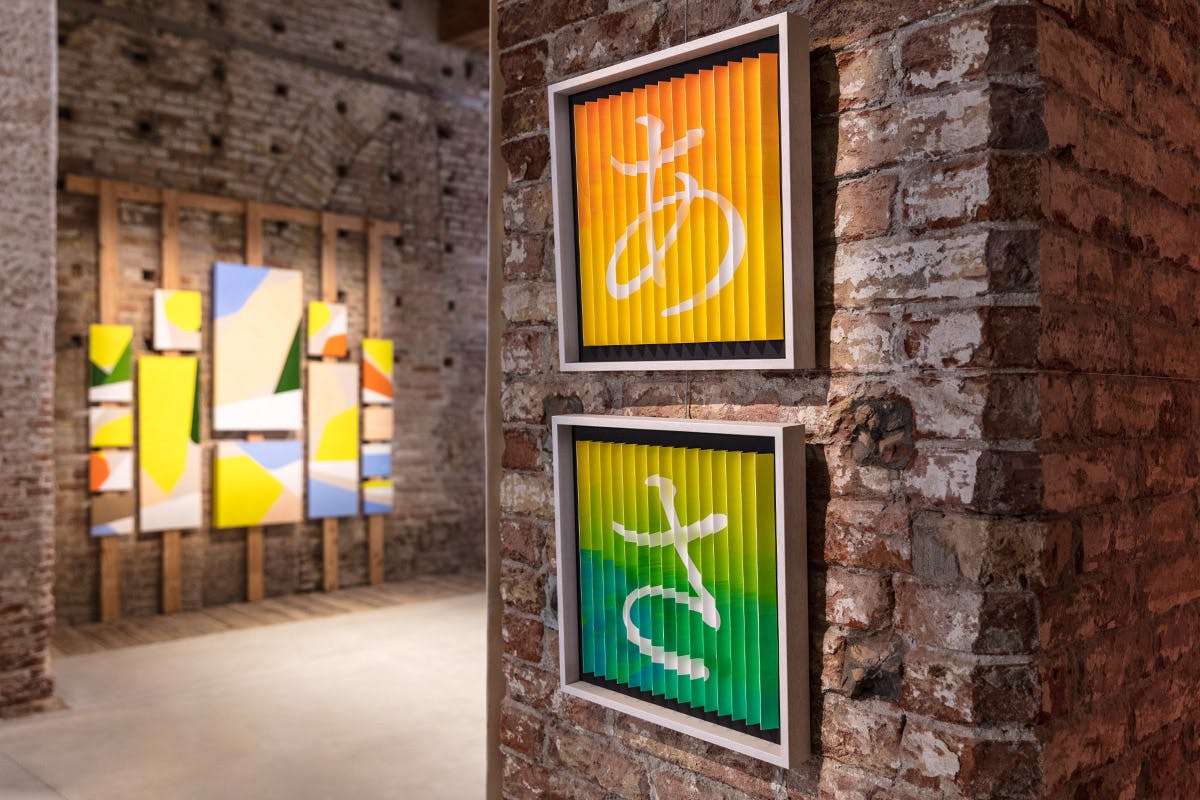 At the Giardini, British artist Joe Tilson has created THE FLAGS, a site-specific installation consisting of three enlarged paintings from Tilson's collection "The Stones of Venice". Tilson has maintained a close relationship with Venice for over 60 years and this piece is a nod to Venetian church facades and the city's geometric-pattern stone floors.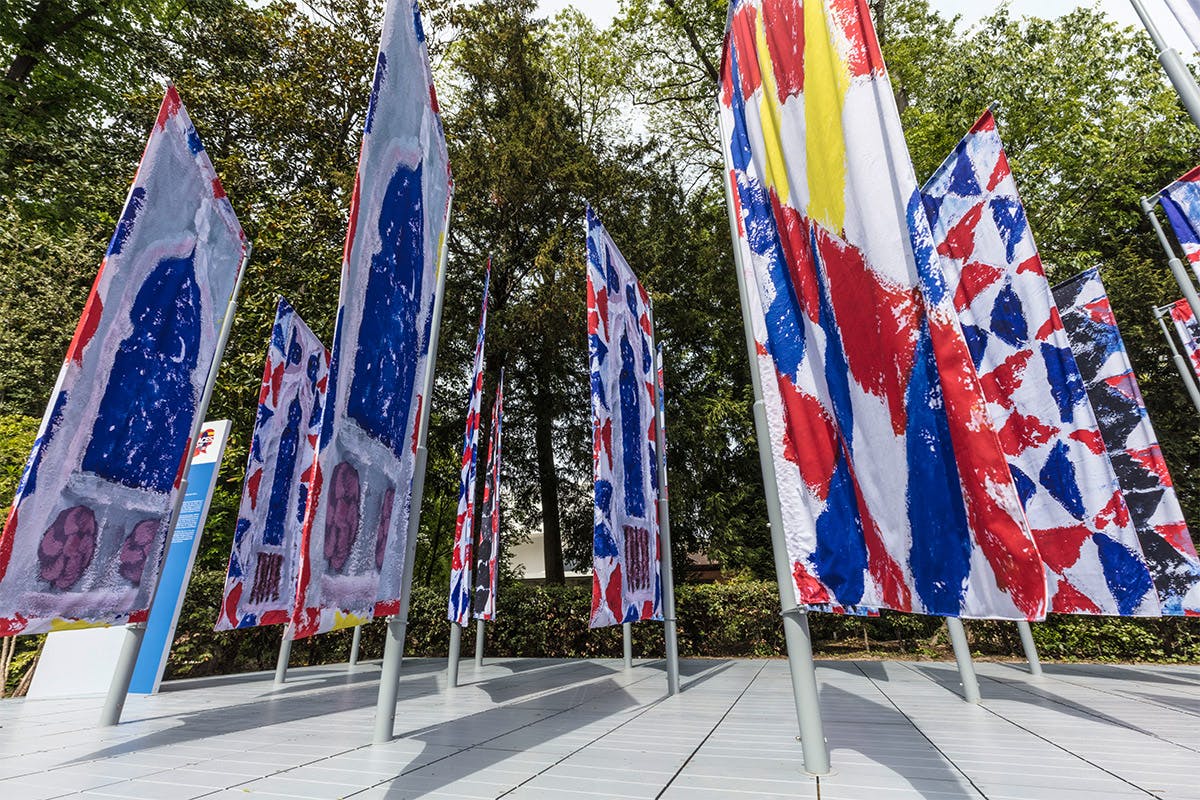 Having represented Great Britain at the 32nd International Art Exhibition back in 1964, 2019 marks Tilson's 90th birthday and 70th year making art. The Brit is also one of many artists Swatch has collaborated with over the years as part of its support for contemporary artists — Keith Haring and Damien Hirst are two other notable names on that list — and as is now a tradition, Swatch once again presents the Swatch x Joe Tilson Venetian watch at the Biennale Arte.
The Venice Biennale is open now and runs until November 24. The Swatch x Joe Tilson Venetian watch is available in the Venice Biennale's exhibition shops and globally from mid-June via the Swatch online store.