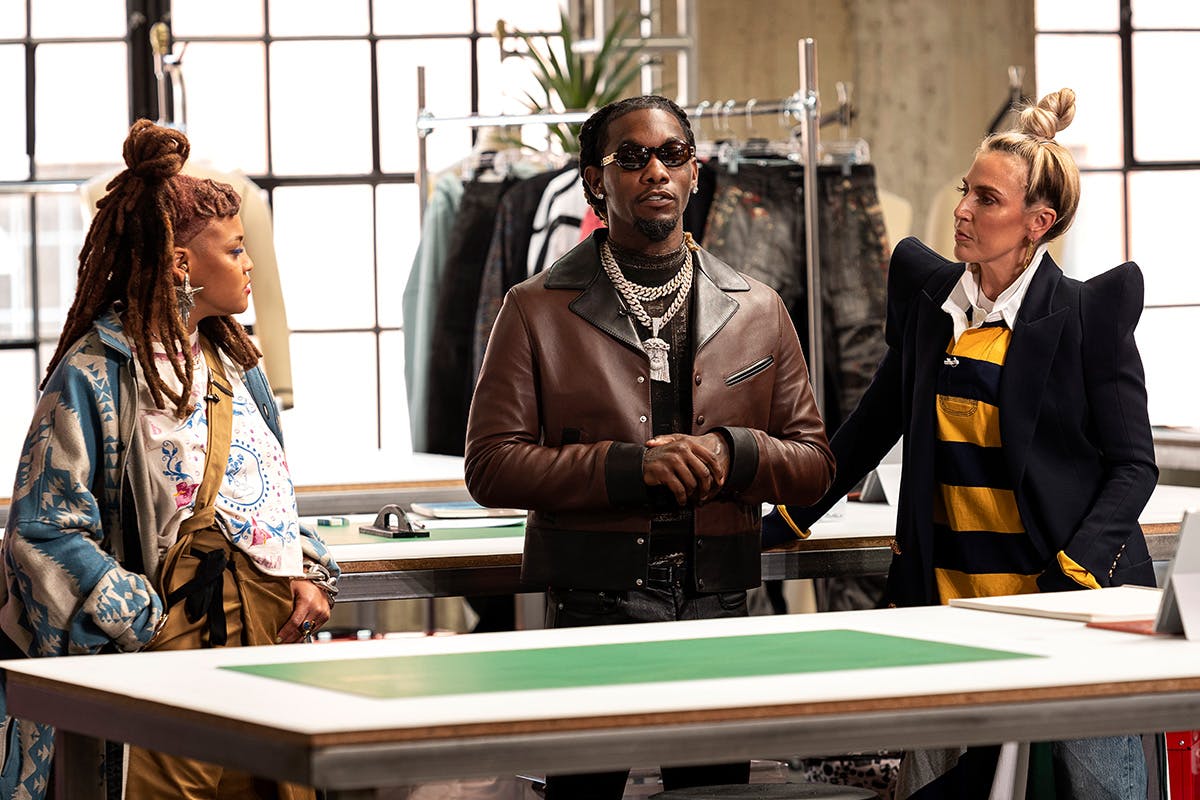 HBO Max has blessed us with The Hype, an all-new competition series that puts the spotlight on streetwear. Ten contestants from across the U.S. have gathered in Los Angeles where they must navigate design, entrepreneurship, and culture in weekly challenges to avoid elimination and emerge as being worthy of the hype (and win $150,000).
The Hype provides a unique lens on the design competition television genre by focusing on streetwear, and we're so here for it. Whereas other series have either ignored streetwear or just nodded to it in a challenge, The Hype champions it and draws the viewer's attention to how influential streetwear has become in fashion, business, and culture.
The series features three judges (aka the co-signers), who include Grammy-nominated hip-hop artist and LAUNDERED WORK designer, Offset; Bephie Birkett, co-owner and creative director of iconic streetwear store Union; and renowned fashion stylist Marni Senofonte, who's worked with Beyoncé and created fits for Kendall Jenner, to name a few.
Each week, the co-signers both mentor and critique the contestants' work, evaluating how well they delivered on the challenge while staying true to their design vision. We caught up with Offset, Bephie, and Marni to get their insider take on The Hype and making it in streetwear.
We love that the show spotlights the streetwear industry. Why was that important to you?
Offset: This show was important to me because it's giving young designers an opportunity to have the spotlight. A lot of the bigger designers have been taking from these creatives for [years] because they don't have a platform. I'm glad to be a part of giving them an opportunity.
Bephie Birkett: I think it was important to showcase how fashion and style has evolved into something that is more accessible and that came from street culture, and that's how we have streetwear. Fashion has become streetwear so I think we owe it to give credit not to the individual people but the culture of people that it was taken from.
Marni Senofonte: I believe now more than ever, streetwear is the genesis, the bedrock of the fashion and luxury goods industry.
In your opinion, how does one stand out as a streetwear designer today?
Offset: Be unique and innovative. Also, make your designs comfortable. Streetwear is supposed to be fly and flashy but practical.
Bephie: It's really hard with so many people and so many small streetwear brands. I still think the best way to stand out is to be the most authentic and innovative with what you are making and the story you are telling with your clothes.
Marni: I'm not necessarily a streetwear designer, but almost everything I do is inspired by the visuals I see on the streets. It would be through consistency. Consistency in storytelling, fits, cuts, fonts, graphics, stitch details, fabrics, etc.
What's some of the best career advice you've been given about making it?
Offset: Best advice I've been given is to never stop learning, never stop practicing, and never give up. If I'm the smartest and richest in the room, I'm in the wrong room.
Bephie: Treat every job you have, no matter how little or big, like your getting paid a million dollars because people pay attention and your work ethic is everything. Not only because you know people are watching but you will gain so much more knowledge about your craft, and that's the most interesting part is the process.
Marni: Figure it out and don't stop until you do.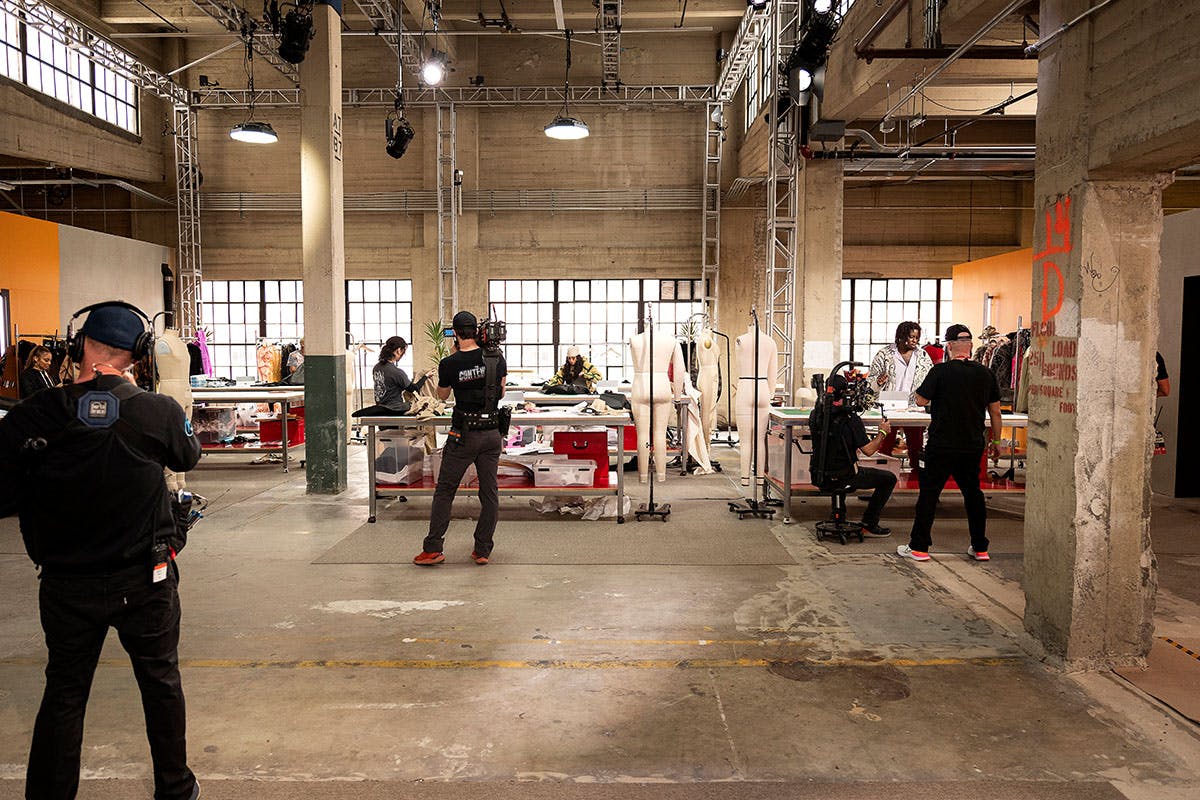 What was the best part of being a judge on the show?
Offset: Outside of sharing the experience with my fellow co-signers, it was seeing the designers go hard each week. It's dope to see other creatives fight for their passion. It feels good to know I'm a part of helping move culture.
Bephie: Being a judge, or cosigner as they call it, is what I've ben doing for the past 10 years and I've always really enjoyed that part of my job. I'm also a mom of two teenage boys. Being able to mentor kids and let them know that they need to stay humble in order to be a really good designer. We live in an era where the people that appear to be the most successful are not humble, but there's a difference between confidence and manifesting your success. People that are actually respected for what they do and being successful based on.
Marni: The best part of being a judge was not being a contestant! I live in the same world as the designers so I knew what they were going through. It was nice to be on the other side for once. Although, it was also very tough to let designers go each week.
The first challenge was all about first impressions – what's your advice on how to make a good first impression?
Offset: Best advice at making a good first impression is show up as yourself. Be you and be ready to demolish the goal.
Bephie: First impressions are still ev-rey-thing. You can't put a filter over your work, so it should be presented in the most visually pleasing way. Some of the designers seemed to think we would care more that they could sew over how well the presentation of their garments are. When you're looking to cosign your name or invest money into a brand, you must care about the details because that's what people are buying into, the story is in the details.
Marni: I'm always most impressed by those who are able to exude confidence with a splash of vulnerability. There's an honesty that lives in that combo.
To learn more about The Hype, visit hbomax.com.