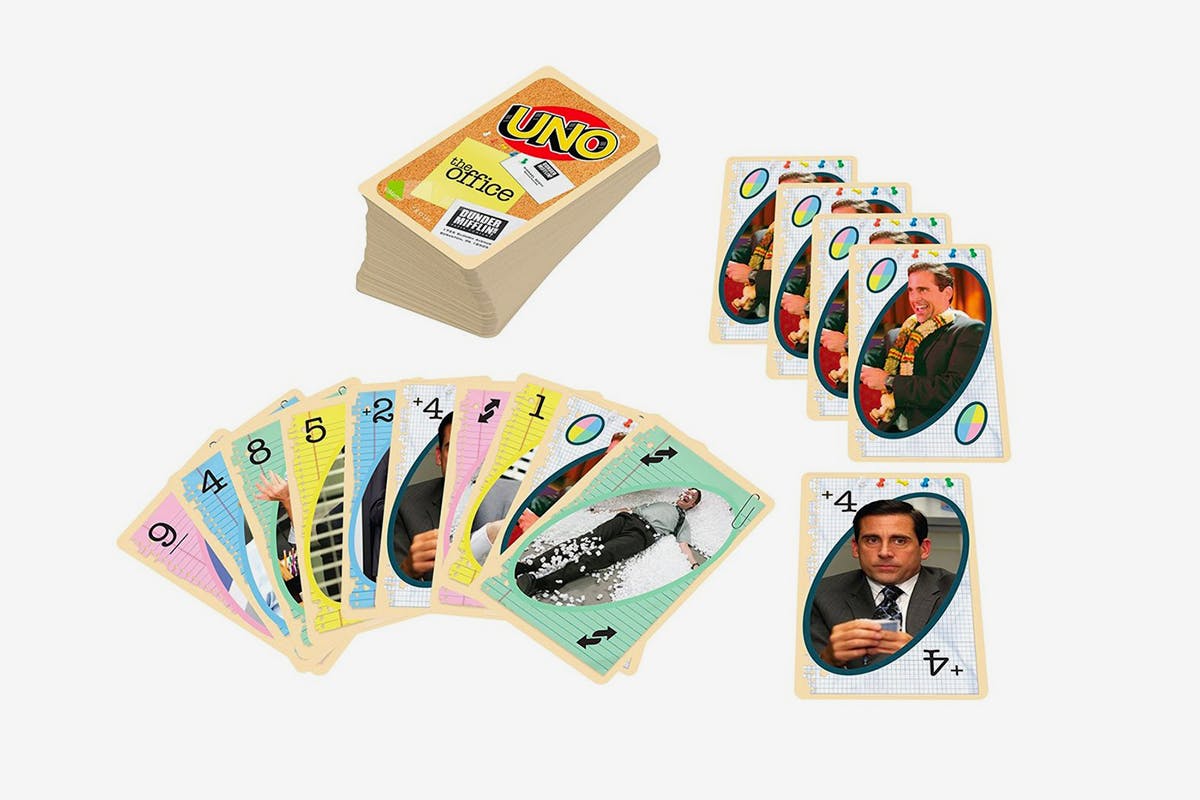 Mattel is following its minimalist UNO makeover with a new version of the beloved card game dedicated to The Office. Now, you can play with Michael Scott and the rest of the Dunder Mifflin employees in this extra special edition.
The cards recreate iconic scenes from the popular sitcom, featuring familiar images of Michael (Steve Carell), Jim (John Krasinski), Pam (Jenna Fischer), and Dwight (Rainn Wilson). There is also a new rule added to the game, Kevin Malone's Famous Chili rule. This essentially consists of dropping all the cards in your hand.
The Office UNO arrives as the cast recently reunited on an episode of John Krasinski's Some Good News web series. You can pre-order the special edition card game today for just $5.99. It is scheduled to ship in July.