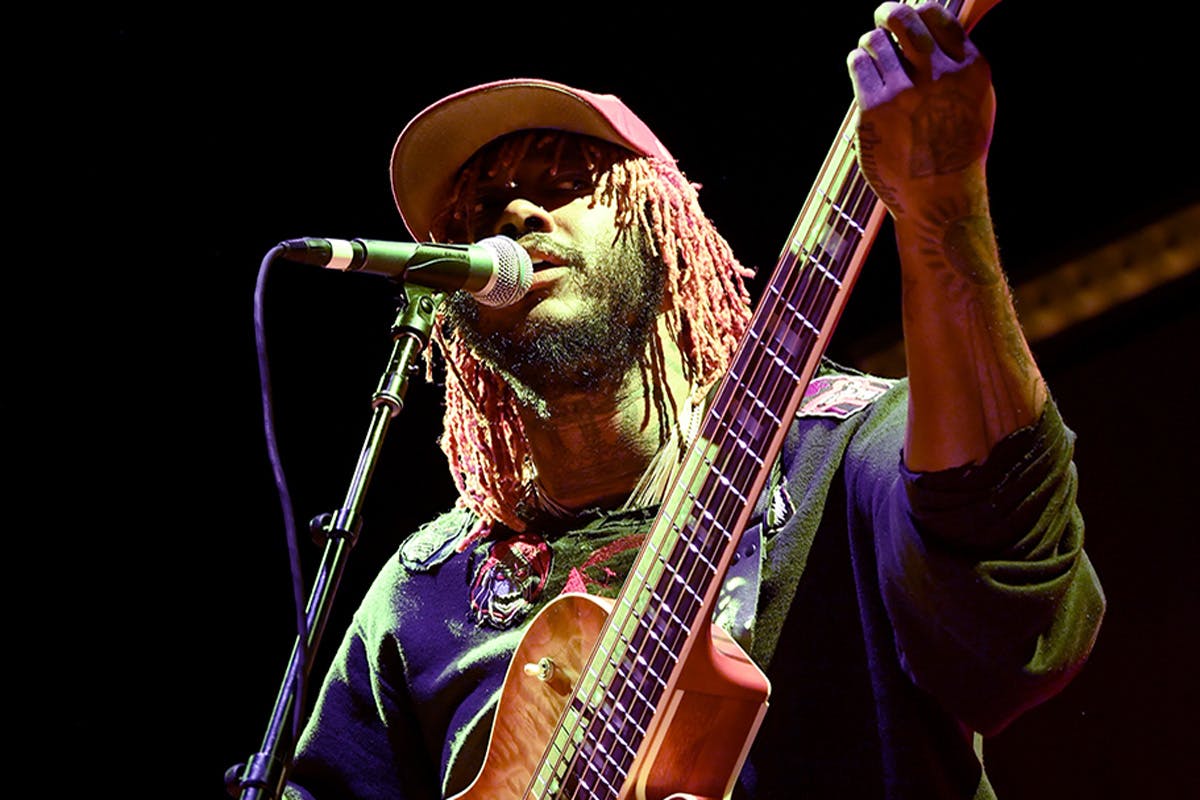 Thundercat is back with a new single from his forthcoming LP It Is What It Is. The track is titled "Dragonball Durag" and it showcases Thudercat's unique funk-infused RnB style, complete with psychedelic bass sounds, and Flying Lotus-co-production.
Thundercat's new tune pays homage to the humble durag. "There are two types of people in the world: the guy with the durag and the guy who doesn't know what a durag is," he explains. "The durag is a superpower, to turn your swag on, it does something, it changes you. The durag is a life-changing thing."
The title also refers to Thundercat's love for the Dragon Ball franchise. In a press release he wrote, "I have a Dragon Ball tattoo ... It runs everything. There is a saying that Dragon Ball is life."
Listen below.
It Is What It Is follows Thundercat's 2017 LP Drunk. It will drop on April 3 and features contributions from Steve Lacy, Steve Arrington, Childish Gambino, Lil B, Kamasi Washington, Ty Dolla $ign, BADBADNOTGOOD, Louis Cole, and comedian/rapper, Zack Fox.
Thundercat will support the new record with a North American tour, followed by shows in the UK and Europe.