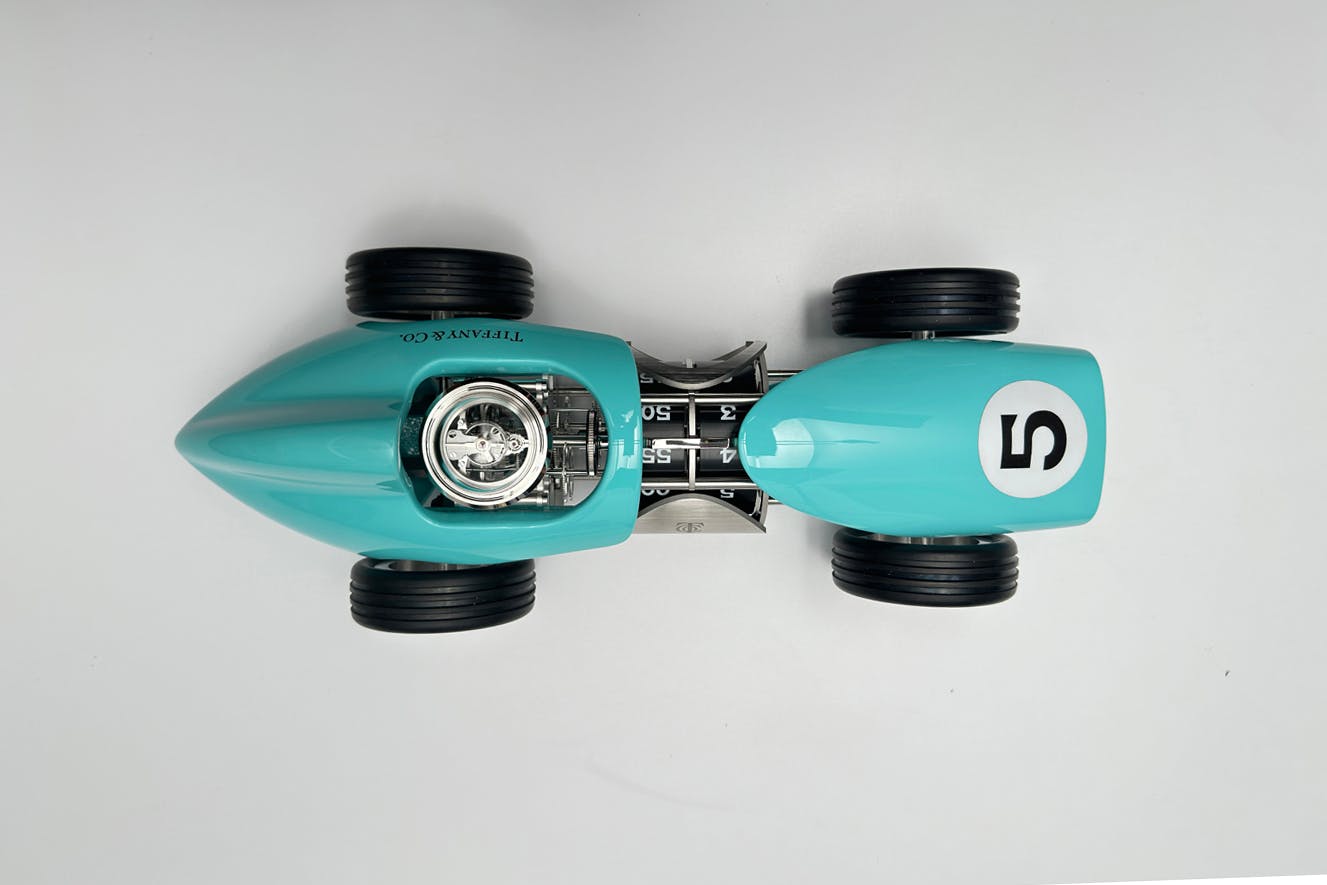 Tiffany & Co. is somehow simultaneously one of the world's top purveyors of fine jewelry and killer collectibles, dishing out both literally brilliant accessories and then artworks that riff on those fresh codes.
Stuff like the IRL TiffCoins and MSCHF-designed trophy neatly epitomizes what Tiffany is up to these days.
Need another example? Look no further than Tiffany's Time for Speed clock, a clever enmeshing of the house's artisanal history and contemporary appreciation for keepsakes.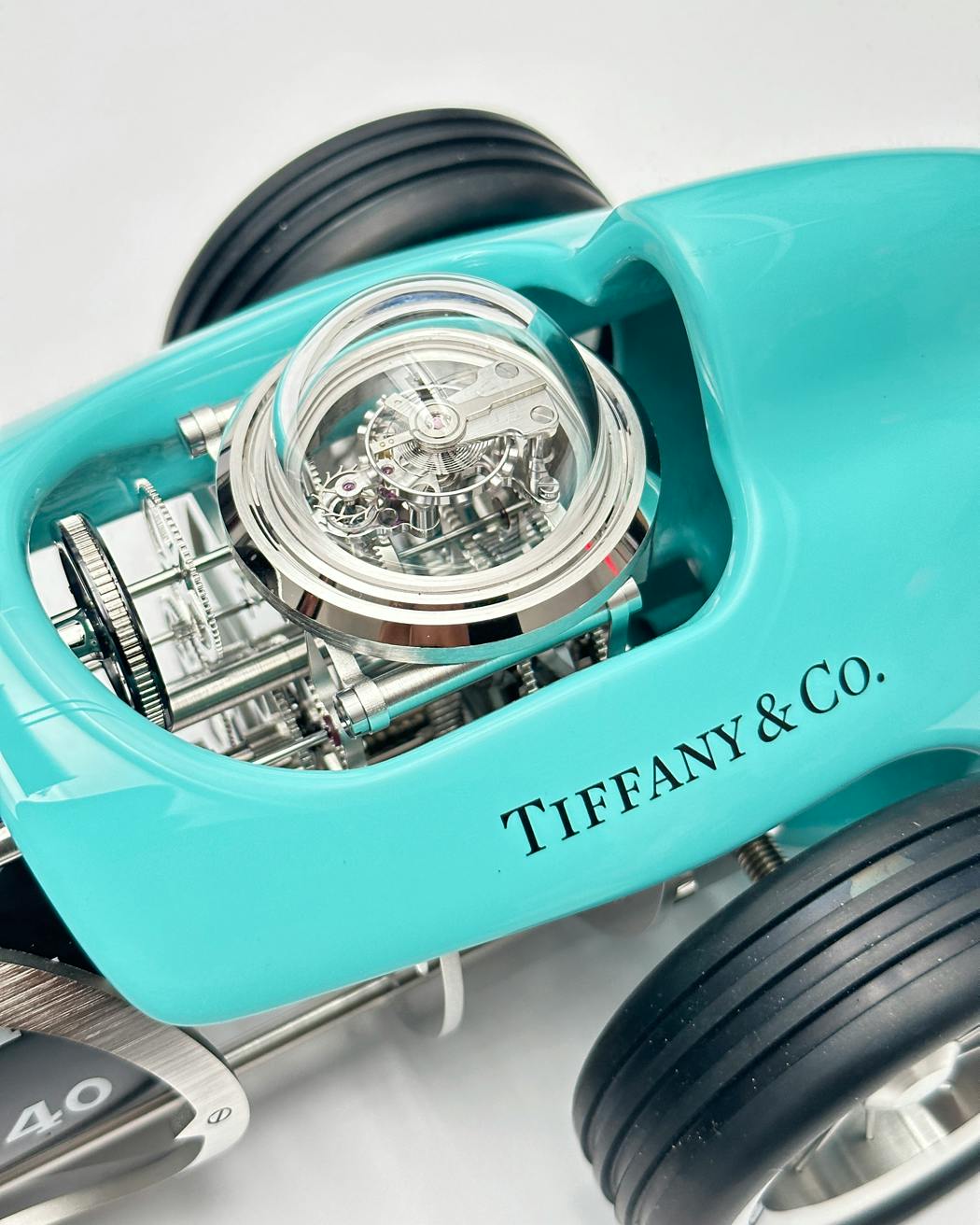 Highsnobiety took an exclusive first look at Tiffany's Time for Speed prior to its December release and we can confirm that the device is no mere clock.
Fresh out of the box, the 10lb Time for Speed is unmistakably weighty. Its aerodynamic metal body, inspired by '50s-era racecars, is hand-shaped from aluminum and painted (what else?) Tiffany Blue, complementing the intricate stainless steel guts revealed between the panels of the body and black rubber wheels.
The Time for Speed's escapement sits in the driver's seat, satisfyingly clicking as it's wound.
How is the Time for Speed car wound, by the way? By being pulled backwards as if it's driving in reverse. Don't worry, it won't launch forwards like those pull-back toy cars we all had as kids (out of habit, though, you do kinda expect it to blast off).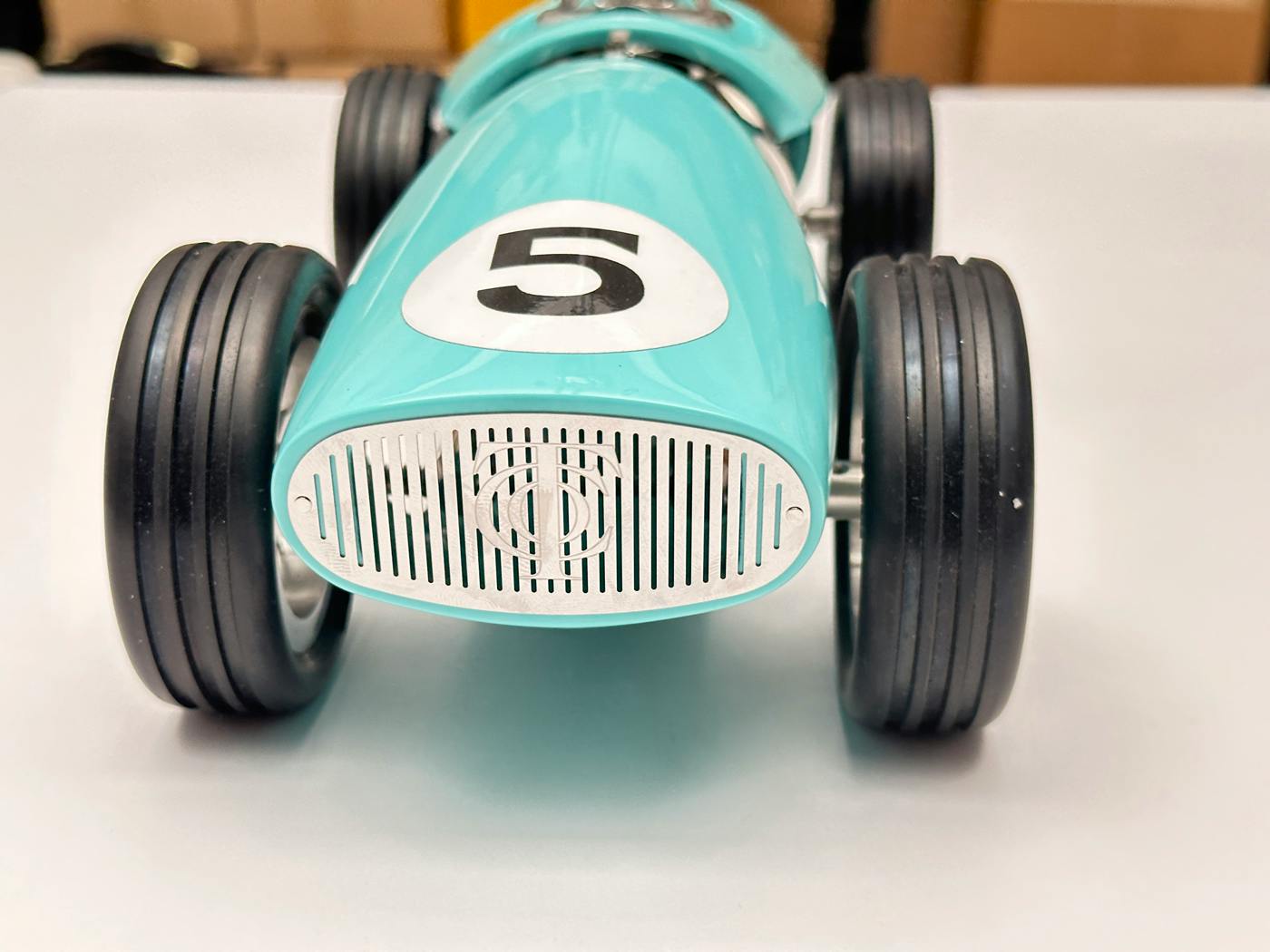 Obviously, nods to Tiffany's legacy abound.
A classic Tiffany monogram is forged into the Time for Speed's grill, for instance, and the number five painted atop the snub nose is a reference to the inimitable Tiffany & Co. flagship on New York's Fifth Avenue.
Even the Time for Speed clock itself is an homage, paying tribute to Tiffany's history of crafting trophies for races.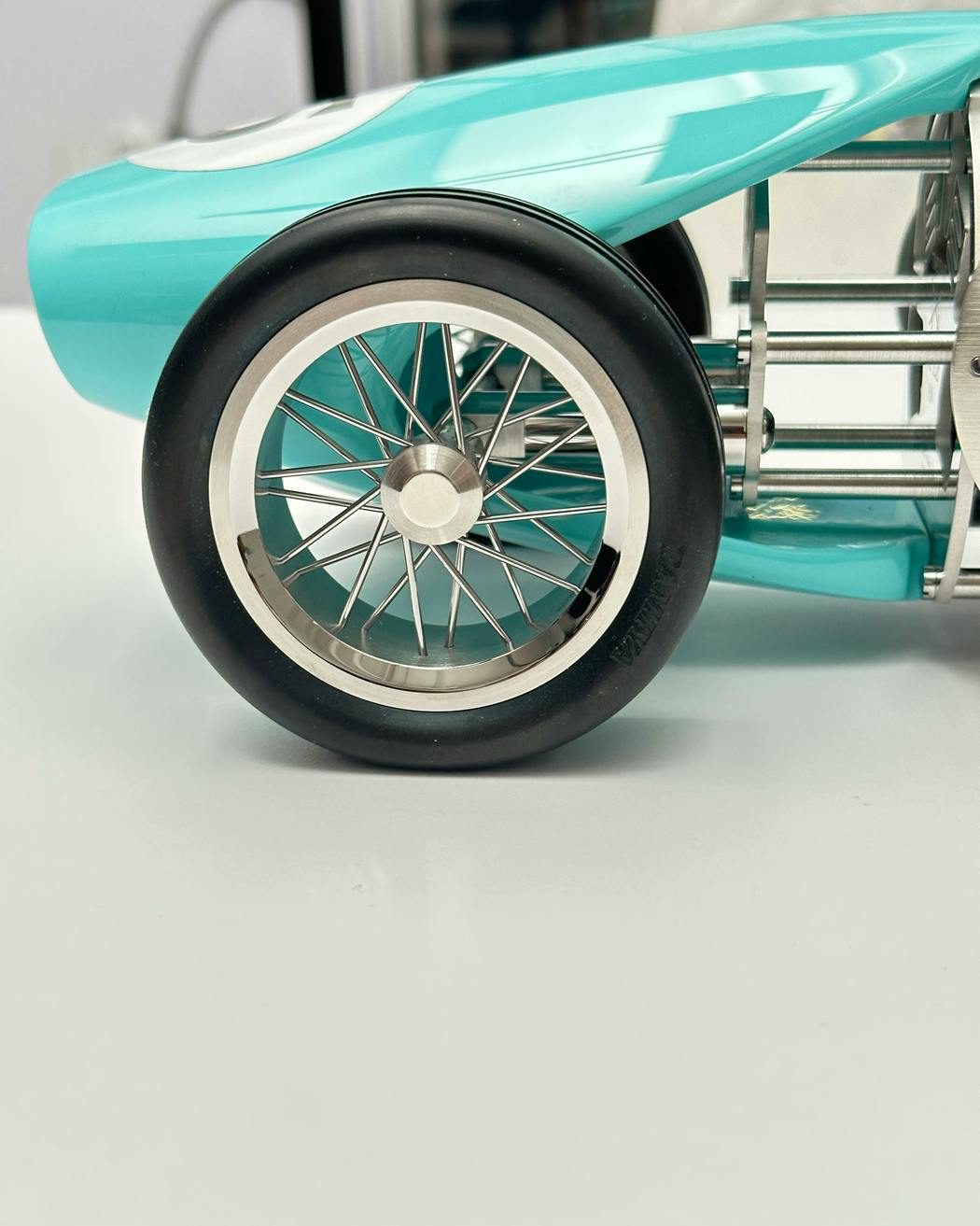 The Time for Speed clock in the photos is the "standard" version that Tiffany & Co. will sell for $40,000 but a pair of extra-limited iterations will also be available to the most adherent Tiffany devotees.
One is exclusive to Japanese Tiffany stores but the other will release globally, boasting wheels and a bezel coated with over 300 round diamonds.
Still, if you're at all interested in owning your very own Tiffany racecar, the Time for Speed is as good a way as any to get into the driver's seat, of sorts. Just remember that this not-so-tiny speedster is no toy.
Shop our favorite products