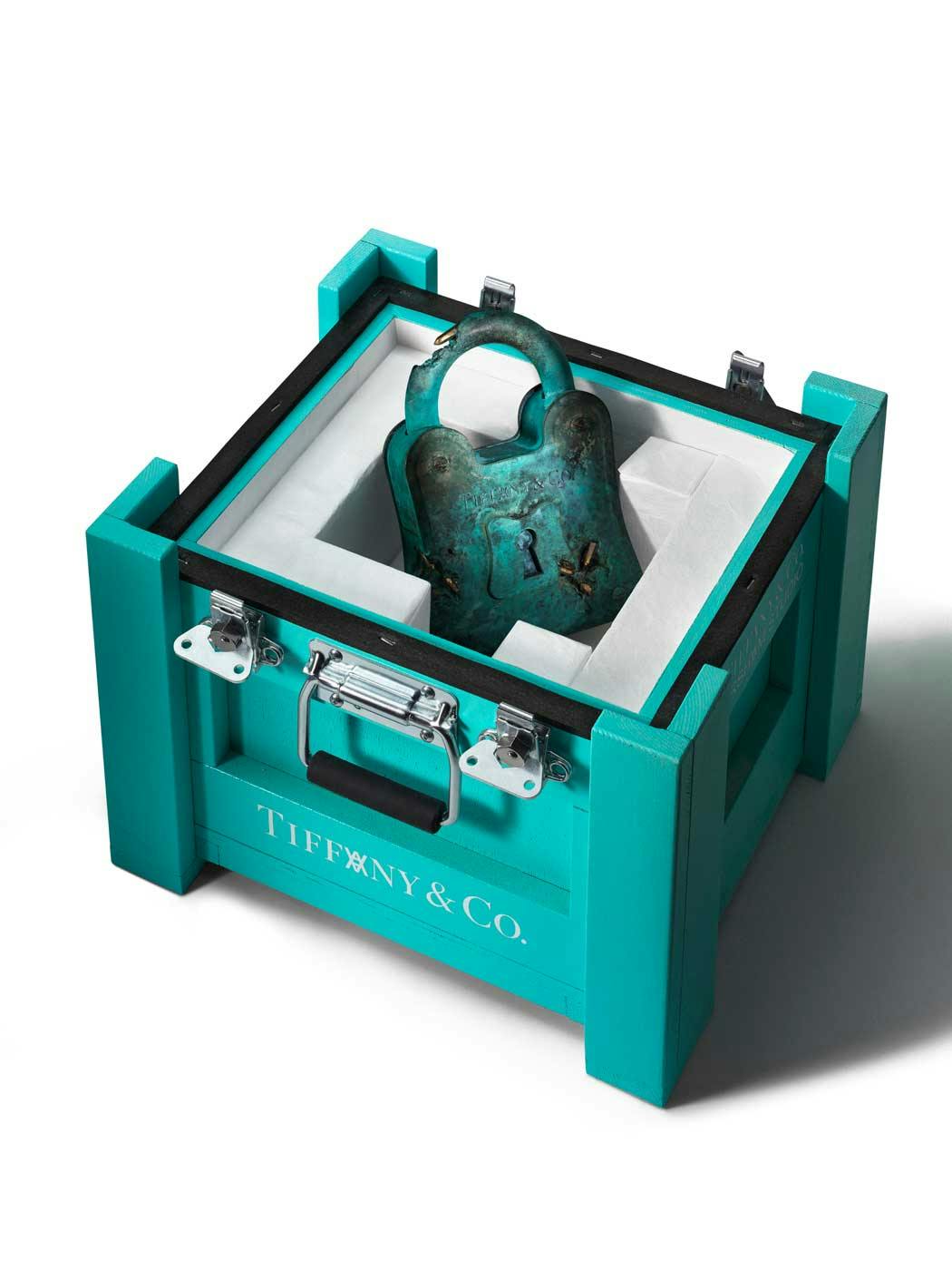 The creations that Daniel Arsham has envisioned for his Tiffany & Co. commissions have run the gamut from killer collectible to experimental sculpture that must be seen to be believed. No wonder Arsham was tapped to create the statue that greeted visitors to Tiffany's recent London exhibit.
Back together for their second official collaboration, Arsham and Tiffany have again devised a clever balancing act that simultaneously straddles the realms of fashion and art, devising a two-piece drop that hits both angles of Arsham's practice.
On the art side, Arsham's studio handmade 99 editions of the "Bronze Eroded Tiffany Padlock" piece that Arsham created specifically for this collaboration. It's quintessential Arsham, applying his signature "aging" technique to make a classic design physically indicative of the fact that it's stood the test of time.
"With a history spanning nearly 200 years, Tiffany has such an incredible heritage," Arsham tells Highsnobiety, referencing the original Tiffany Locks that inspired his new work.
It's an archival shape core to the Tiffany ethos — locks have been at the core of Tiffany since the the jeweler's early days and remain part of its jewelry collections.
"This is my second collaboration with Tiffany & Co: as with the first one, I spent a lot of time in The Tiffany Archives looking through vintage silversmithing pieces."
Each "Bronze Eroded Tiffany Padlock" sculpture retails for $59,000 apiece and takes over 400 hours of hand-finished burnishing to achieve the designated level of disintegration.
They also individually come with the second part of the latest Daniel Arsham x Tiffany & Co. collab, which can pf course be purchased individually.
We're talking about the limited offering of Arsham Studio x Tiffany & Co. Lock Bangles, a revision of the much-ballyhooed Tiffany jewelry line that debuted earlier this year.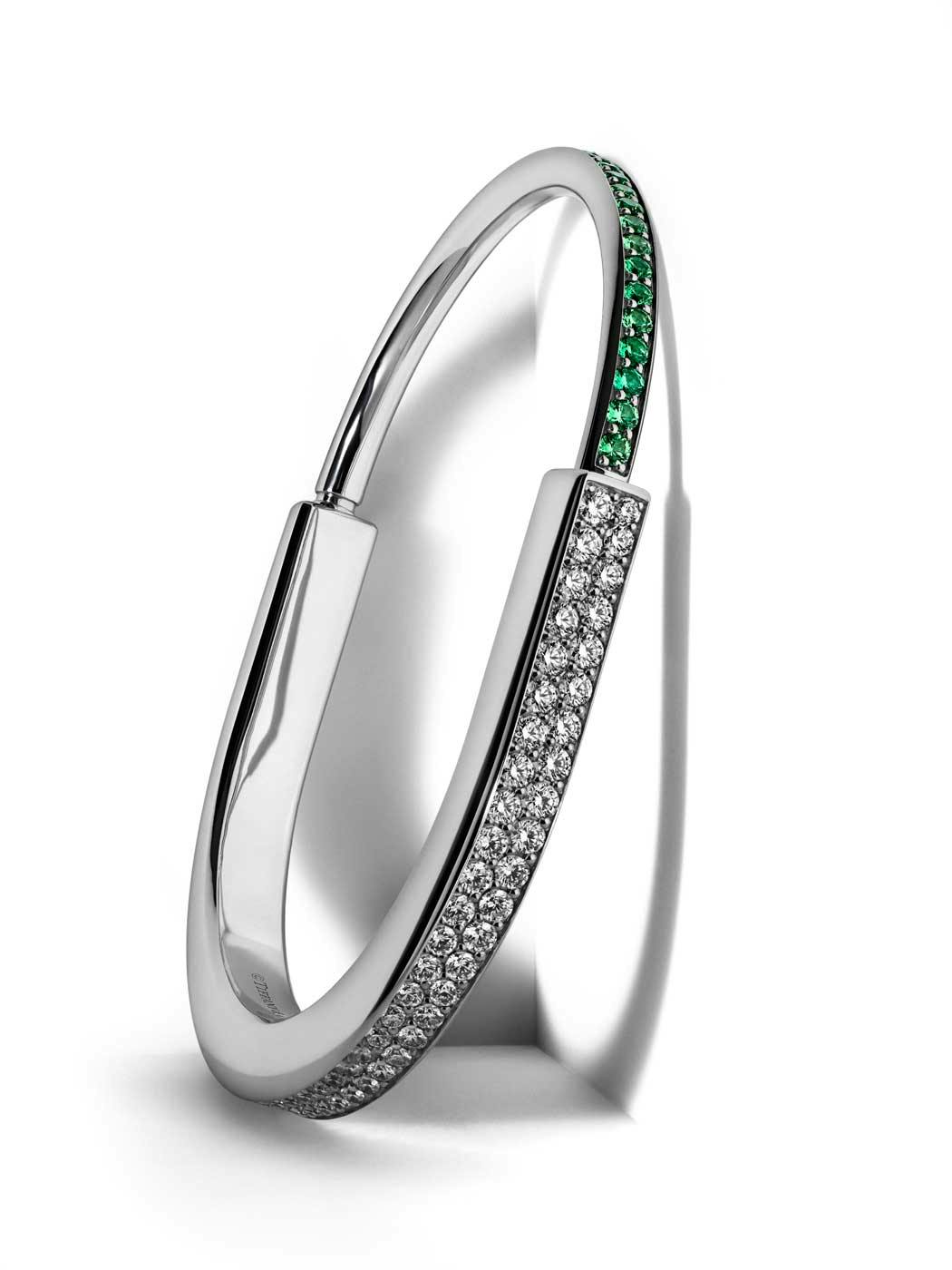 Arsham's iteration is fairly true to the original but swaps the original's stones for over 93 diamonds and 28 tsavorites, which give the bracelet a green tinge that alludes to the "Bronze Eroded Tiffany Padlock" sculpture and vice versa.
Both the sculptures and the Arsham Studio Lock Bangles will be available at select Tiffany & Co. flagship stores from December 1. The holidays, a moment when most folks are already looking back, provide the perfect backdrop for Arsham's reframing of Tiffany's legacy.