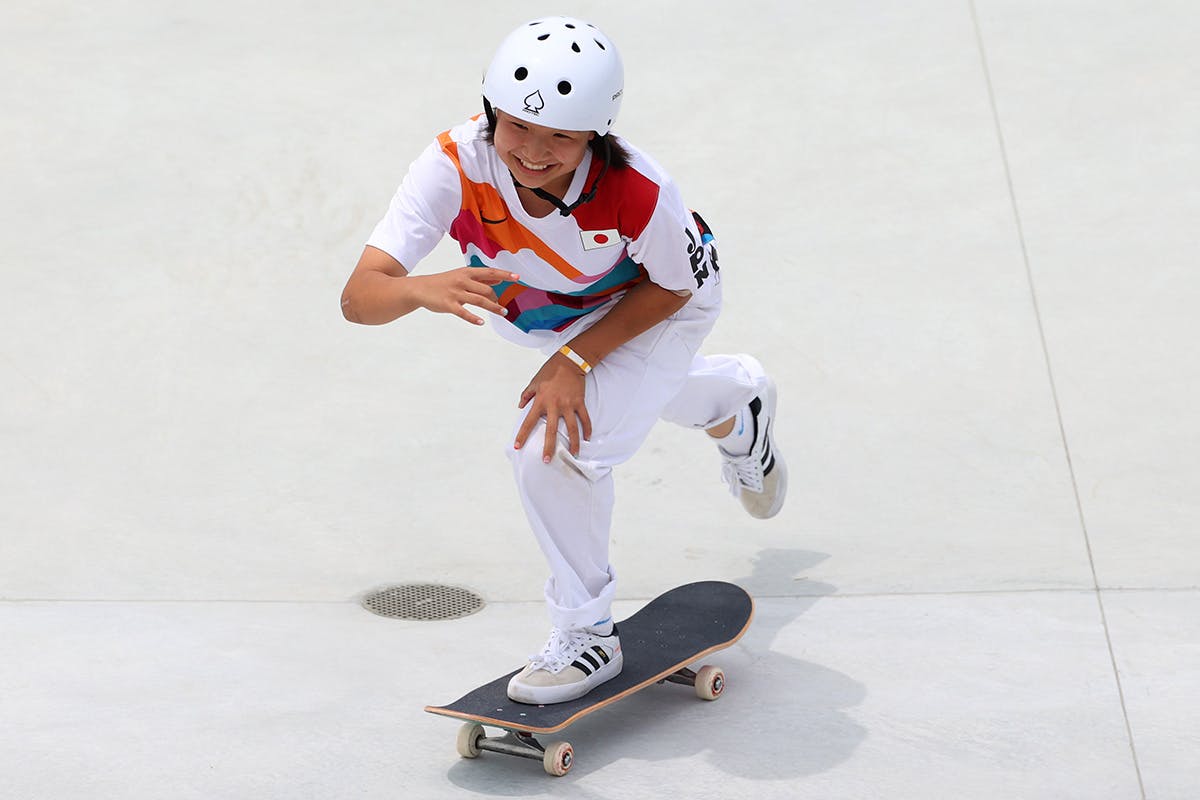 Ahead of the Tokyo 2020 Olympic Games, skateboarding was officially added to the list of Olympic sports. Now, the games have kicked off and we've seen both the men's and women's street skateboarding competition, resulting in one of the youngest Olympic champions ever.
13-year-old Momiji Nishiya has become Japan's youngest Olympic champion, taking home the first-ever Olympic gold medal for women's street skateboarding yesterday in Tokyo. The title previously belonged to swimmer Kyoko Iwasaki, who in 1992 took home a gold medal at the Barcelona games at age 14.
Alongside Momiji Nishiya's gold-winning 15.26 points, 16-year-old Funa Nakayama also took home a medal for Japan, coming in at 14.49 which earned her the bronze. In second place came Brazil's Rayssa Leal (also 13 years old), who finished at 14.64.
Host country Japan has already seen great success in skateboarding after Yuto Horigome won the first Olympic gold medal for men's street skateboarding, in addition to Momiji and Nakayama's victories.  Japan has seen a total of 10 medals so far in the 2021 games – six of them gold.
The history-making event has already gotten lots of attention worldwide, with athletes praising the young competitors. "It's history, and I've just witnessed it. First-ever Olympics and I was able to skate with them," said skater Margielyn Didal, a 22-year-old from the Philippines, who also competed in the games.
The second skateboarding category, Park, will take place on August 4th and 5th and will feature talked-about competitors like 12-year-old Sky Brown competing for Great Britain, as well as more young athletes keen on making history.