You may not know Tom Kan, but you'll probably be familiar with his work. The Paris-based Japanese graphic designer, director, and photographer cut his teeth designing record artwork for Daft Punk and working on graphics for the Matrix sequels, as well as commercial work for Rolex, Citroën, and Smirnoff.
A typography expert, Kan elevated the experience of watching a film's opening credits when he created the pulverizing title sequence for Gaspar Noé's Enter the Void in 2009.
The psychedelic sequence, which evokes Tokyo's cityscape against techno music and strobing lights drew praise from directors Quentin Tarantino and David Fincher, the latter of whom described the two-minute blitz as "a jackhammer to the middle of your forehead."
Following the release in selected markets of Noé's latest film Climax, which Kan also worked on, Highsnobiety sat with the artist to talk about his early influences, Hype Williams' imitation of his work on the video for Kanye West's "All of the Lights," and the state of graphic logos in fashion branding today.
Tell us about your background. What were you interested in when you were younger?
My first influence when I was a teenager was graffiti, especially the book Subway Art (1986) by Henry Chalfant and Martha Cooper. I started to make graffiti in school, but at this time it was not possible to earn money with that, so I decided to go to art school and it was there I began to do LP covers.
At the time, for electronic music, it was the beginning of the French Touch impact: Cassius, Daft Punk, Laurent Garnier, Superfunk, Pro-Zak Trax, Air, and Dimitri From Paris. I was in charge of the graphic identity for the music label Pro-Zak Trax. It was the beginning of techno in France and I did a lot of flyers, a lot of posters, a lot of record covers, a few famous ones. I did one for the Daft Punk's "Burnin'," Superfunk, and a video animation for Cassius.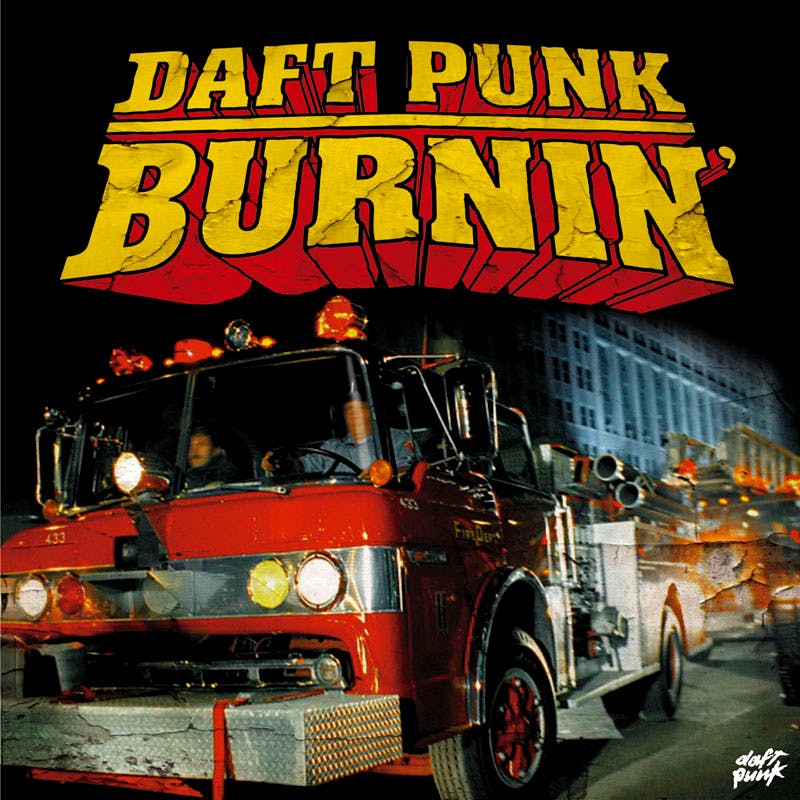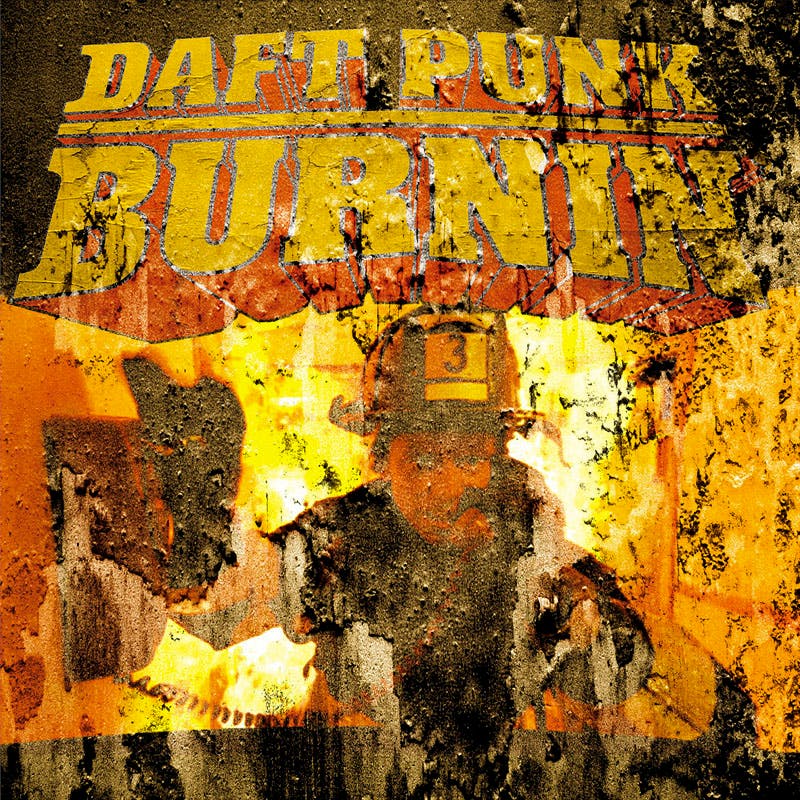 How was your first experience working with Gaspar Noé?
The first time he showed me the editing room, I had a shock because he has his screen and his editor, but on the wall he has everything he likes printed — dozens of film posters from the '80s, '70s, and the '60s. We started to talk about these: "Oh yes, I like this typeface. Oh, this title is amazing." He already had this idea of mixing typefaces for the title sequence.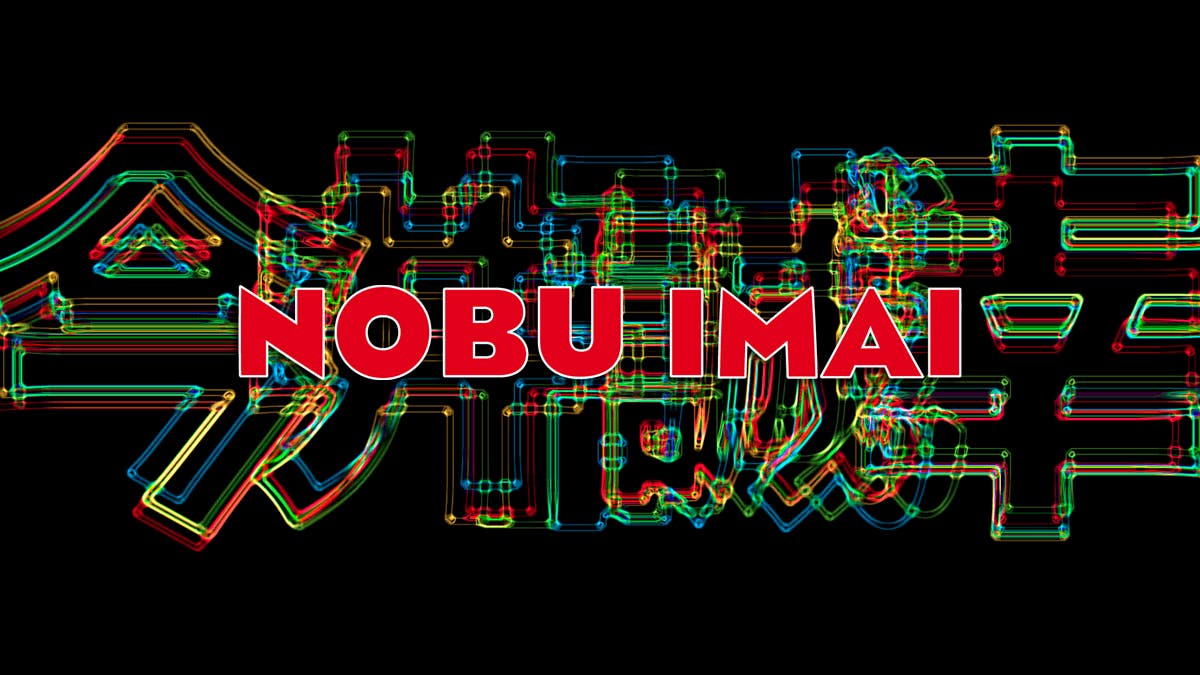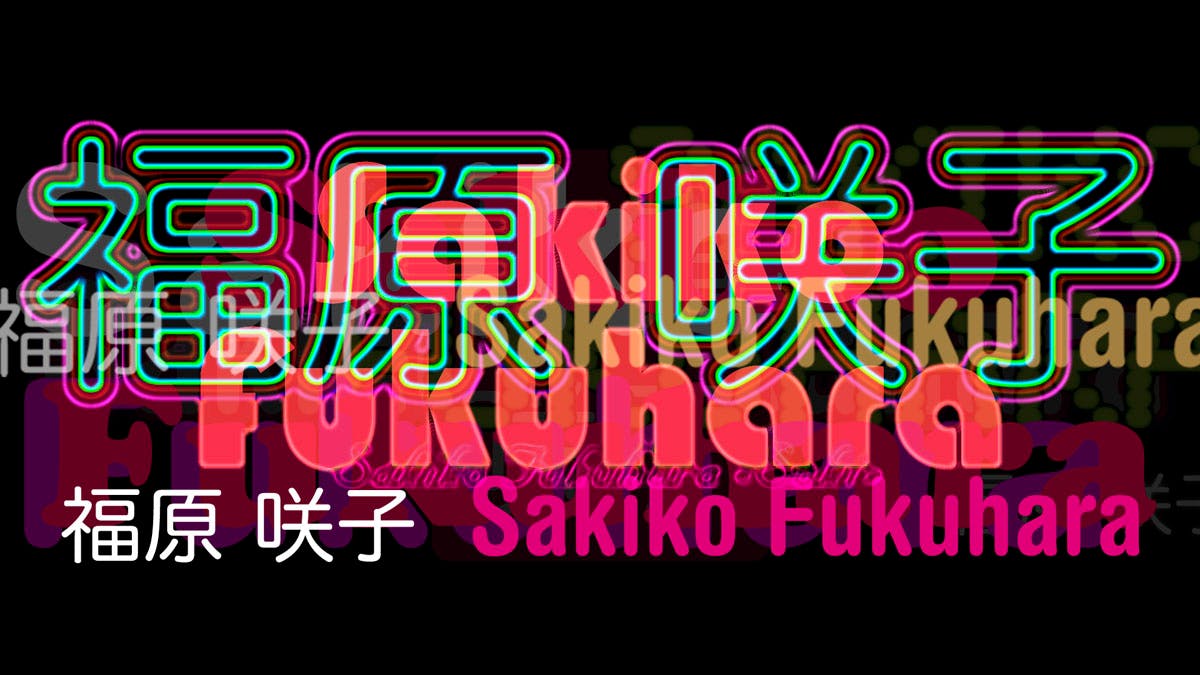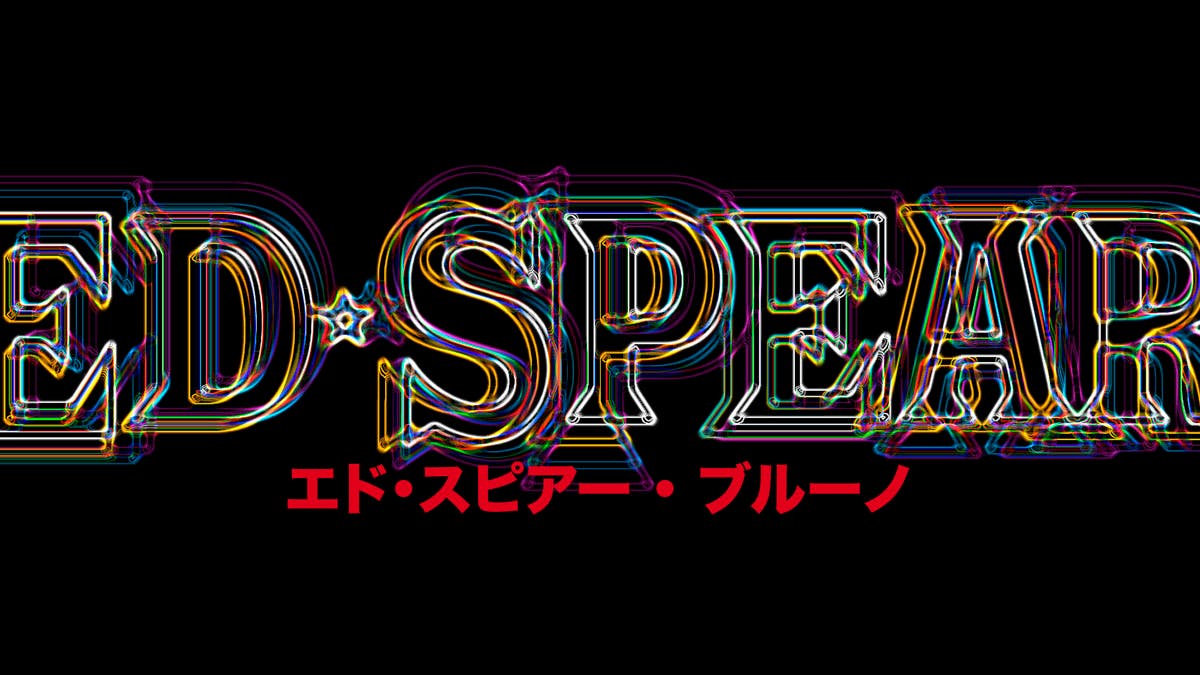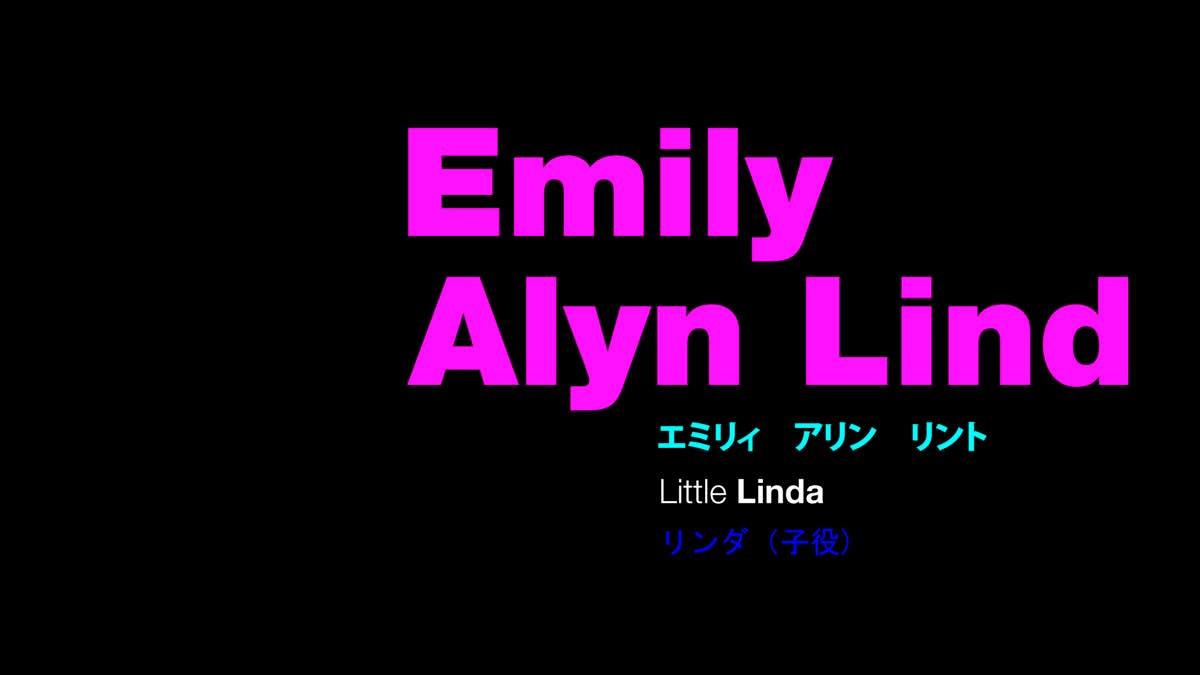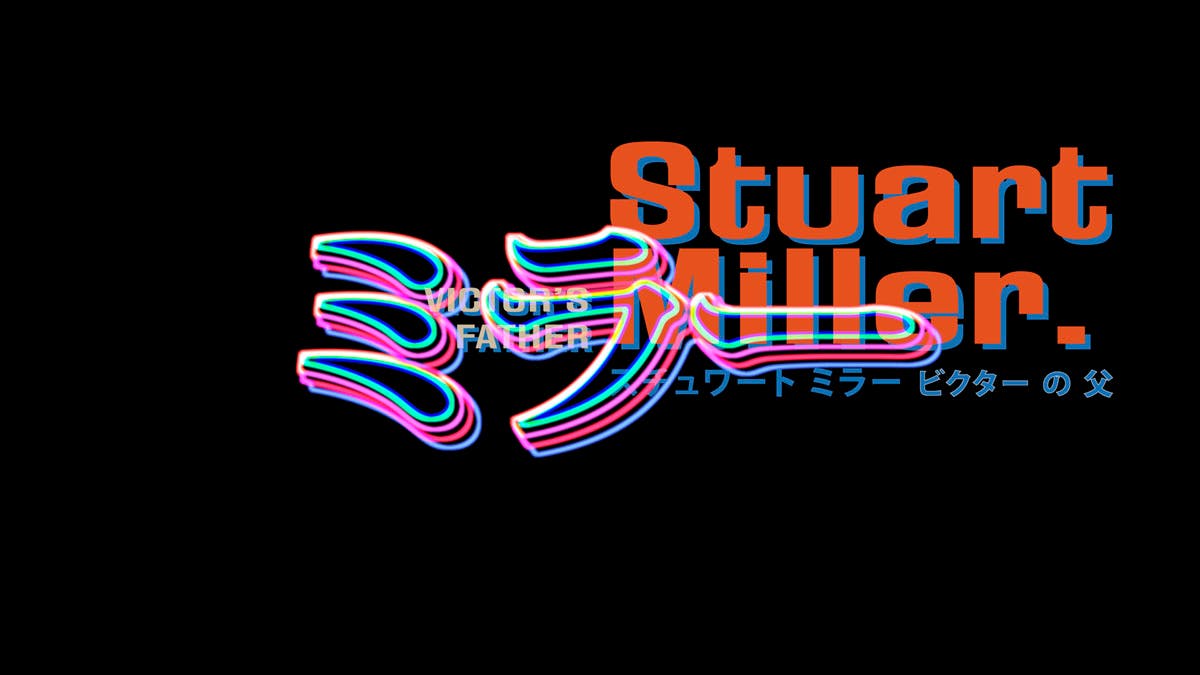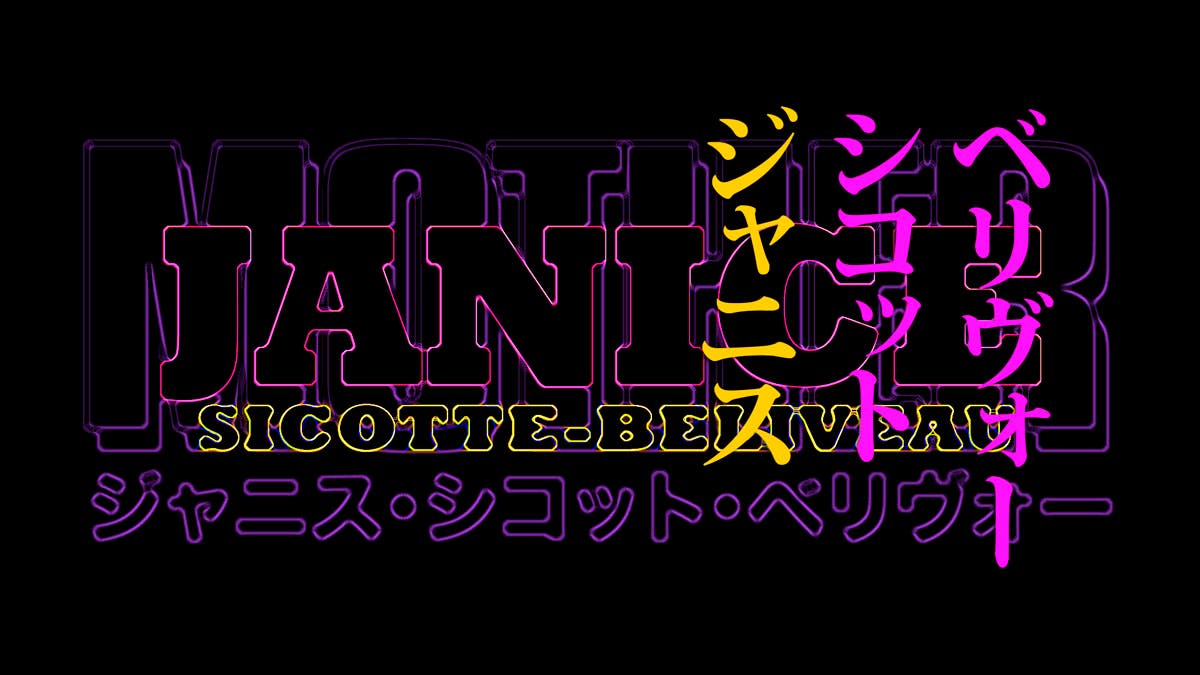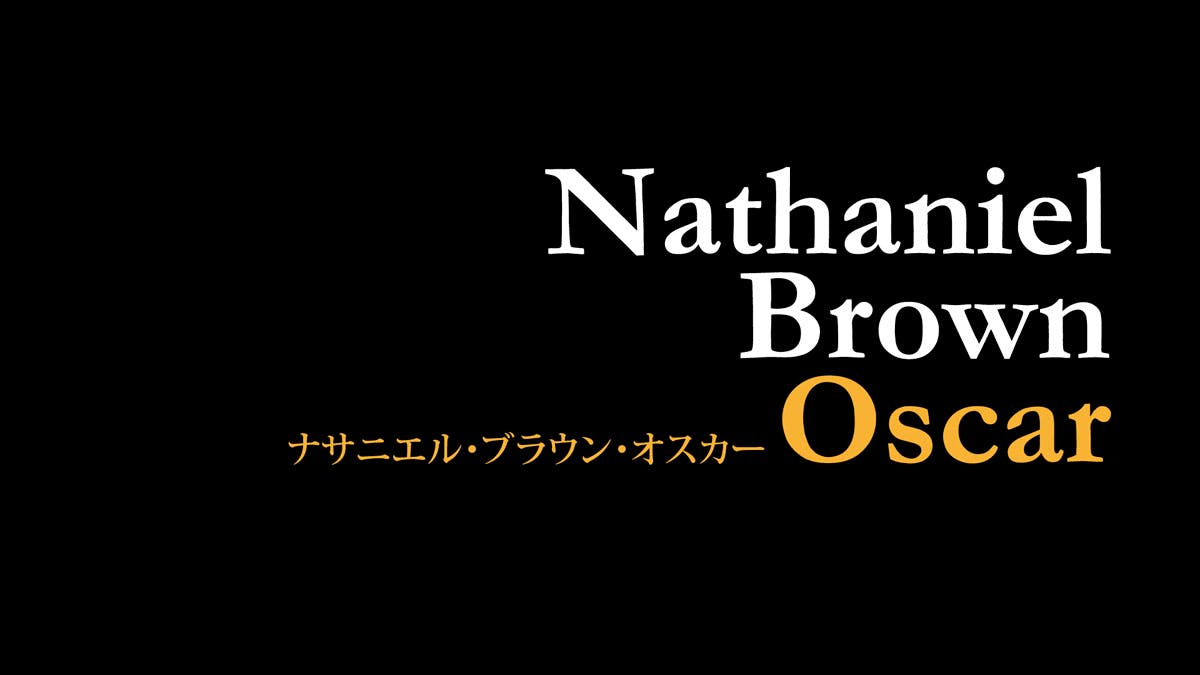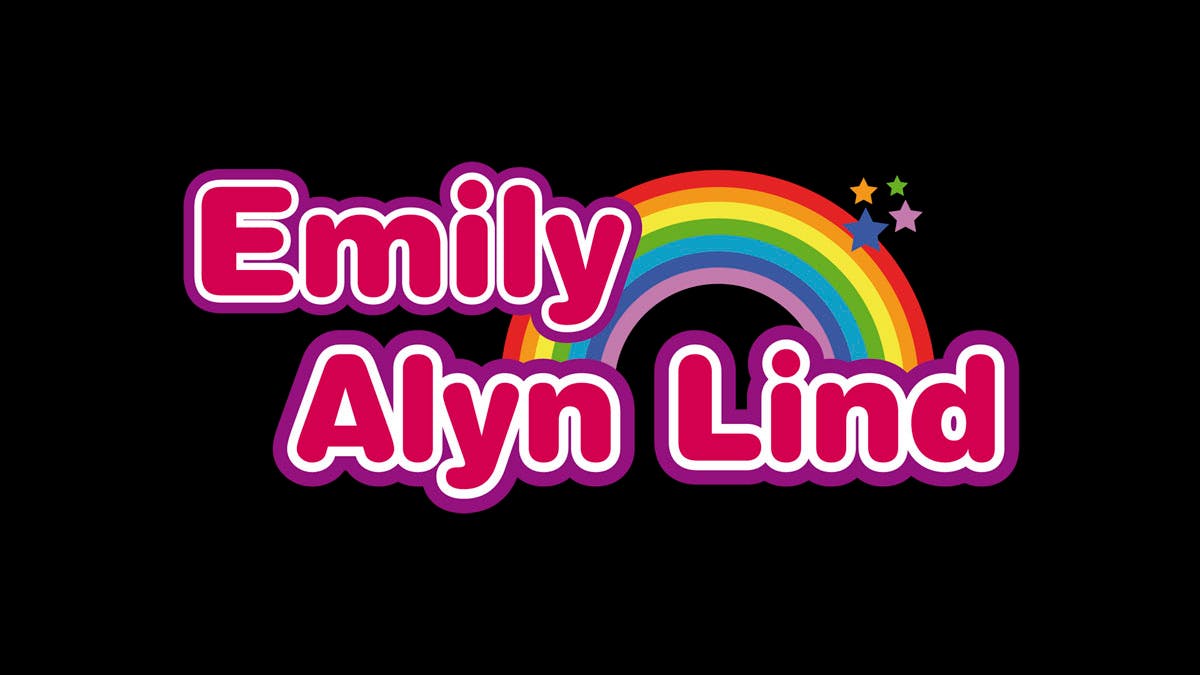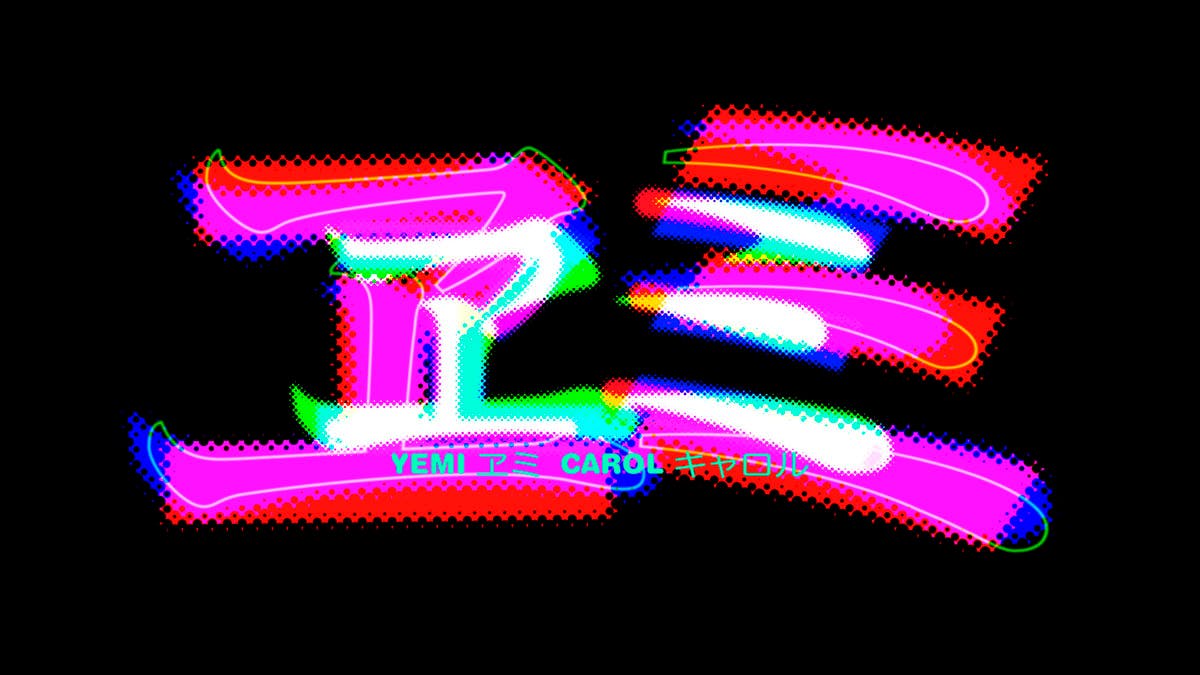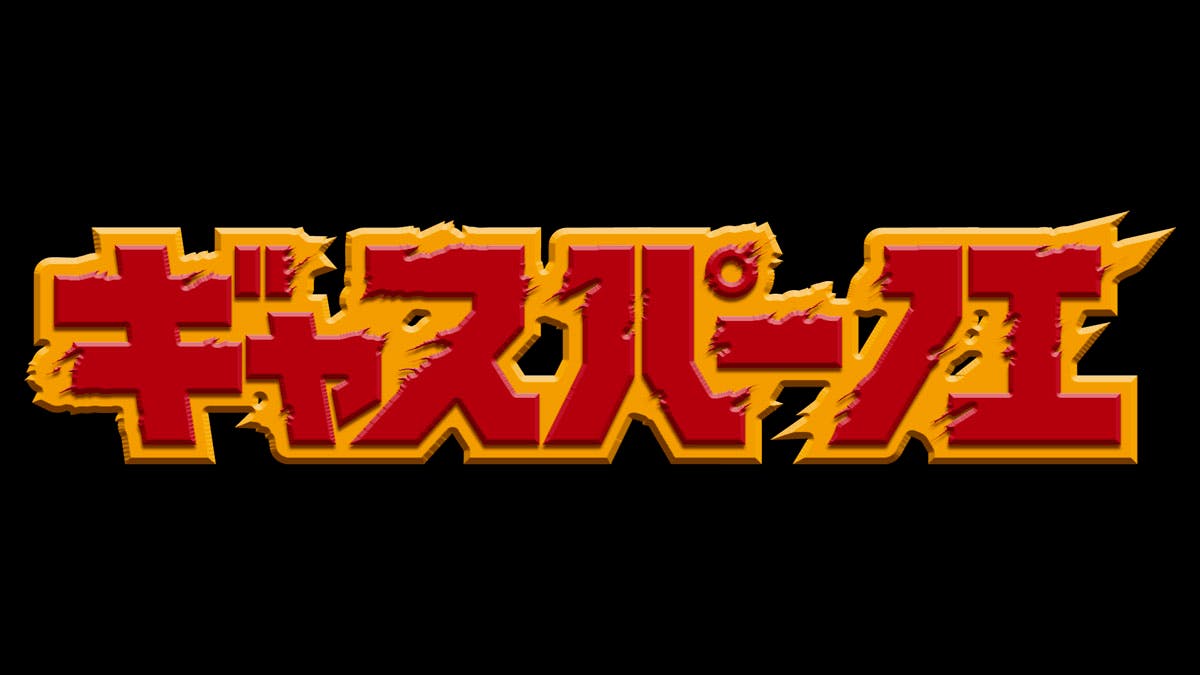 How did you get the idea for the visuals?
Well, after watching a cut of Enter the Void and seeing the colors and the serenity of Tokyo, we started to speak about neon. And, of course, about your vision when you take drugs. It was like, "Okay, let's do something around that." But for me, as a creative director, it's like, "Well, neon is not enough. What can we do that simulates the feeling of taking drugs?"
So I had this idea of the persistence of vision, which is when, for example, you see white typeface on a black background, and then you look at a white background and you can still see the typeface. So I sought to use this effect — and it was working.
I started to do that in Photoshop and I made a small edit with — I think it was Final Cut or iMovie — but you know, very simple. And a few weeks later, I showed that to Gaspar and remember it was the last 32 seconds of the opening title, when it's strobing in the curled writing, and he was like, "Wow, this is good."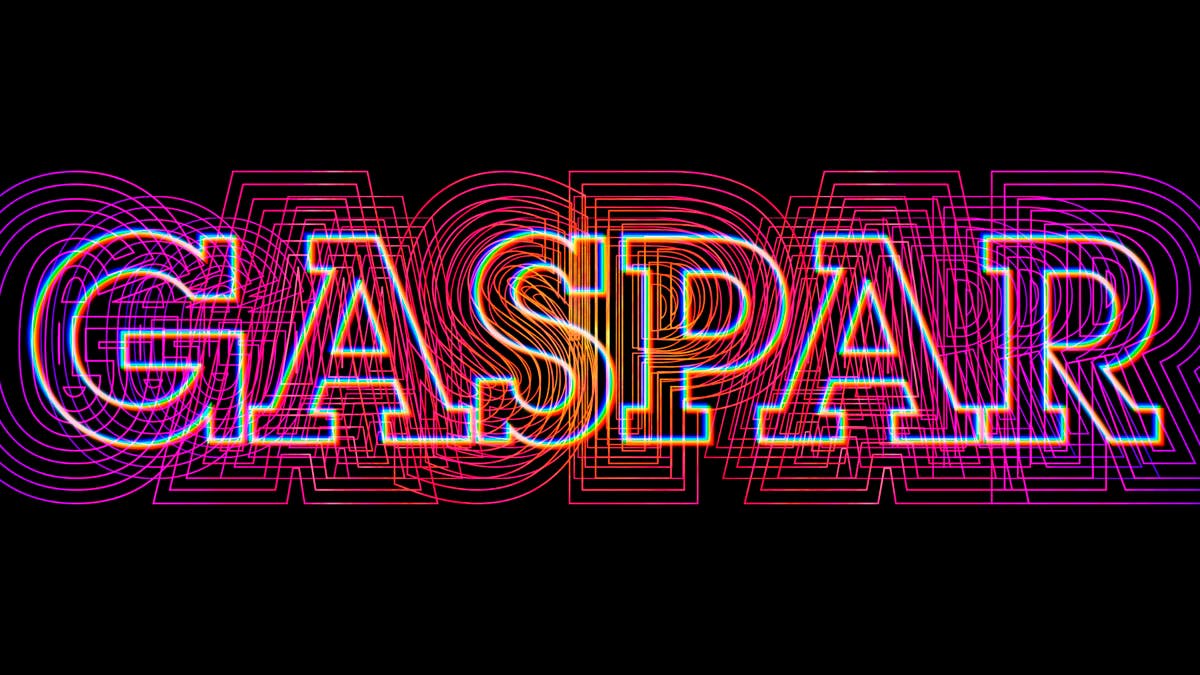 How long did it take to put the sequence together?
Well, we had eight designs per second, and I think the opening title is 72 seconds with all the typefaces. And just before that, you have all the producer and production names. Eight designs per second is a lot, so I worked about six months to finish everything.
There are no special effects. I do everything [by] cut. So what you see when you see the opening titles frame by frame is without any fades. It gives this strobing effect.
The type was designed by Thorsten Fleisch, a German artist. When you see the title "Enter the Void" with all the striking effects around the letters, it's all done for real. He cut the letters in metal and put it on photographic paper and then put electricity around it.
The title sequence got as much praise and attention as the film itself. What kind of comments did you get?
I think this opening title changed a lot of things in contemporary design. When I see a lot of music videos,  motion graphics, or even design on Instagram, there is a lot of this strobing effect now, and I think these are the child of this opening title.
I think Quentin Tarantino — it was in 2010 when he gave a list of his favorite movies — there was only one comment from the director on No. 10, Enter the Void: "Hands down best credit scene of the year… Maybe best credit scene of the decade. One of the greatest in cinema history."
Did you see Kanye West's video for "All of the Lights," directed by Hype Williams?
Of course.
And what was your reaction to that?
I think he, you know, he has enough money to call us. To call Gaspar or to call me, to make a genuine music video. I think, for me, he's stolen something. I think it's more about Hype Williams. He's in charge of the artistic vision of the music video more than Kanye West, who perhaps didn't know where the designs were coming from.
It's like because he's super-famous, he thinks he can take things. I think it is a generational problem because everything is on the internet now, so everybody thinks that there is no such thing as property.
Of course, for me, as a designer, I think it's pure plagiarism. This guy can find me or find Gaspar and say, "Okay guys, I like your work. Do something for me." And we would have been so happy to do that
When I see the graphic design of the music video, it's poorly made. Art direction is poor. Typography is really poor. I don't understand that, when they can just come straight to the original source or they can do better and bring their own touch!
The thing is, I went far with this copy and title. Can Kanye West take it? My work on Enter the Void brings me more work today and also it goes in a museum. So, for me, the museum is great because for other generations it means it will be considered as a genuine artistic work. It is a part of the history of cinema. And I'm happy with that. This is for me the best kind of work you can do. To be at the museum is much better than to be copied by an artist.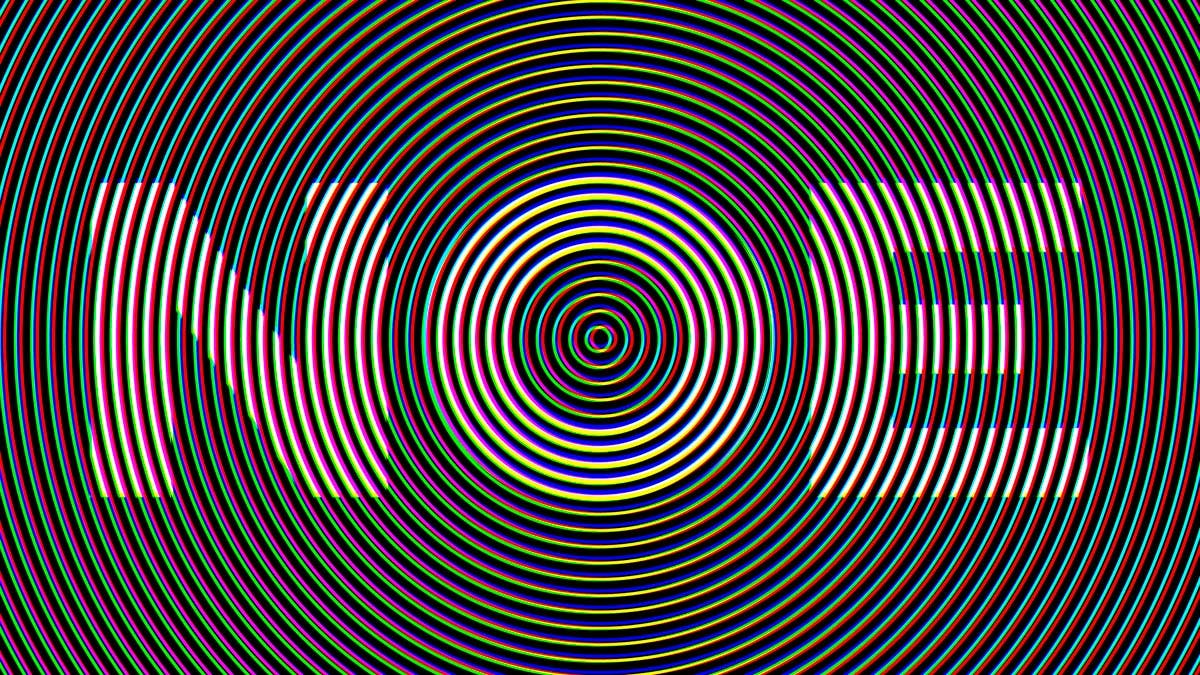 Many big fashion brands have been changing their logos and typefaces, and they're all starting to look very similar. As a graphic artist and designer, have you noticed this?
With some strong typefaces — Yves Saint Laurent and Louis Vuitton, for example — it's really difficult to change their design. Sometimes they will do, or they start to really simplify, and it's the simplification that I think this trend is about. It's like data. Data is more mechanical. Everything else starts to fade. But I think all these logos are so strong that when you start to redesign, you can only change a few things. If you look at the Chanel logo, they don't need to redesign it. It's so beautiful, there is nothing to do. Perhaps a small detail, the weight of the type or the thickness a little bit, but that's it. Christian Dior, for me it's not a logo. It's more of a typeface. So perhaps Christian Dior, if you change something, you won't truly notice it. That's probably why they reduced the name to Dior — only four letters, which is closer to a logotype. Here's your guide to the A24 films coming out this year