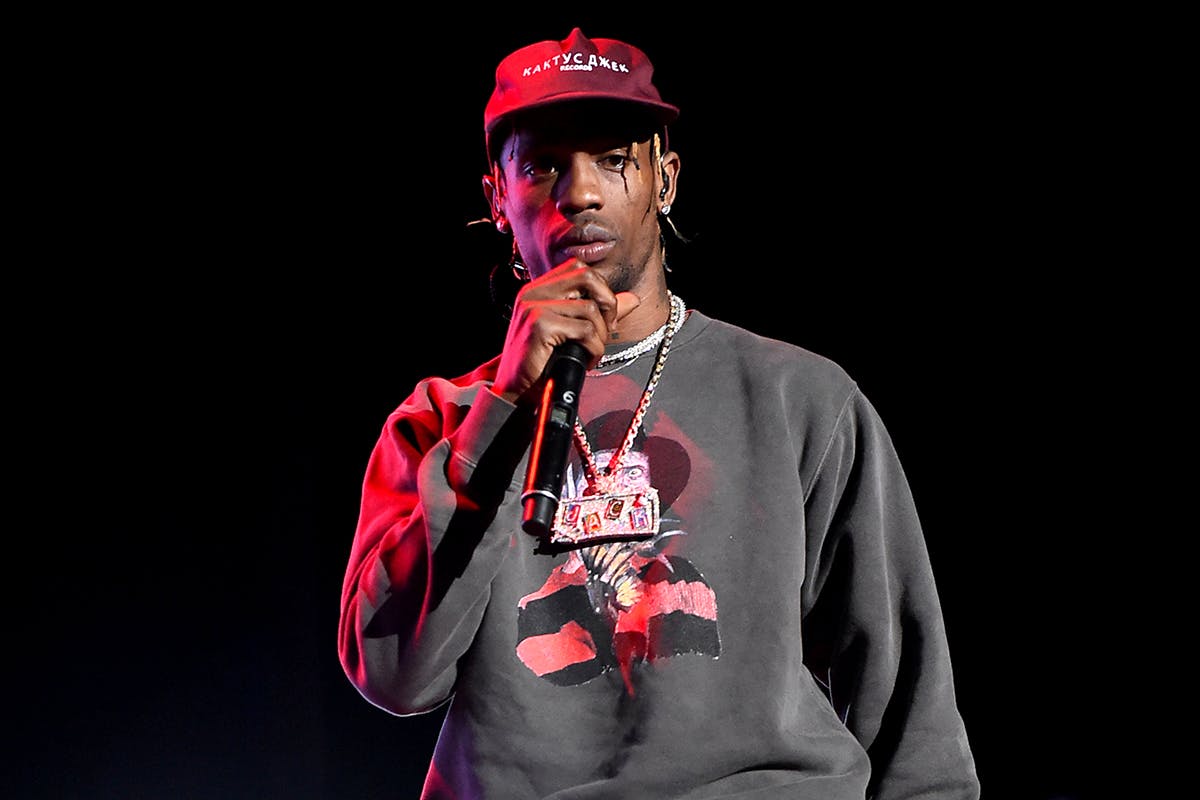 Travis Scott is currently in the process of decorating his newly-acquired $23.5 million Los Angeles mansion. One of the focal pieces for the home is a custom bed by Rick Owens, which unfortunately, Scott is finding tough to fit in the 16,700-square-foot compound.
Scott spoke of his new Rick Owens bed in a recent interview with GQ. While talking with the publication at his home, he received an urgent call from his designer. Come to find out, the bed might not fit in his Brentwood mansion, and the designer was inquiring whether or not they should even try to move it in.
"That shit weighs like a building," Travis told GQ.
Scott's new LA property spans three floors and has seven bedrooms, including two junior master suites and an owner's suite on the upstairs penthouse floor. We also know the home is more curvaceous than boxy, and that the entryway — past the glass front door — has 12-foot walls. So, is it likely the "Sicko Mode" rapper can finagle the bed into his new residence?
As the owner's suite resides on an upstairs floor, the furniture would seemingly have to be carried up stairs. Travis did not reveal any specifics about his Rick Owens bed, except that is was custom-ordered for his room and that it is incredibly heavy.
For reference, Rick Owens designed an alabaster bed in 2010, which was highlighted in the first stateside exhibition for his furniture designs. The bed was constructed from alabaster and marble and was paired with a matching daybed. Together, the two weighed in at two tons, according to T Magazine.
"The bed is part Sleeping Beauty's glass coffin and part Christ's open tomb by way of Donald Judd and Richard Serra," Owens told the publication.
According to rickowens.com, the alabaster bed measured 310 centimeters in length (10.2 feet), 280 centimeters in width (9.2 feet), and 200 centimeters in height (6.6 feet), giving us a better idea of the overall size of the furniture.
Travis Scott stated that his Rick Owens bed is custom, so the specs for his specific piece are unknown. However, if it is anywhere near the size and weight of the alabaster bed, it's no wonder there is uncertainty surrounding the fit in his new home.