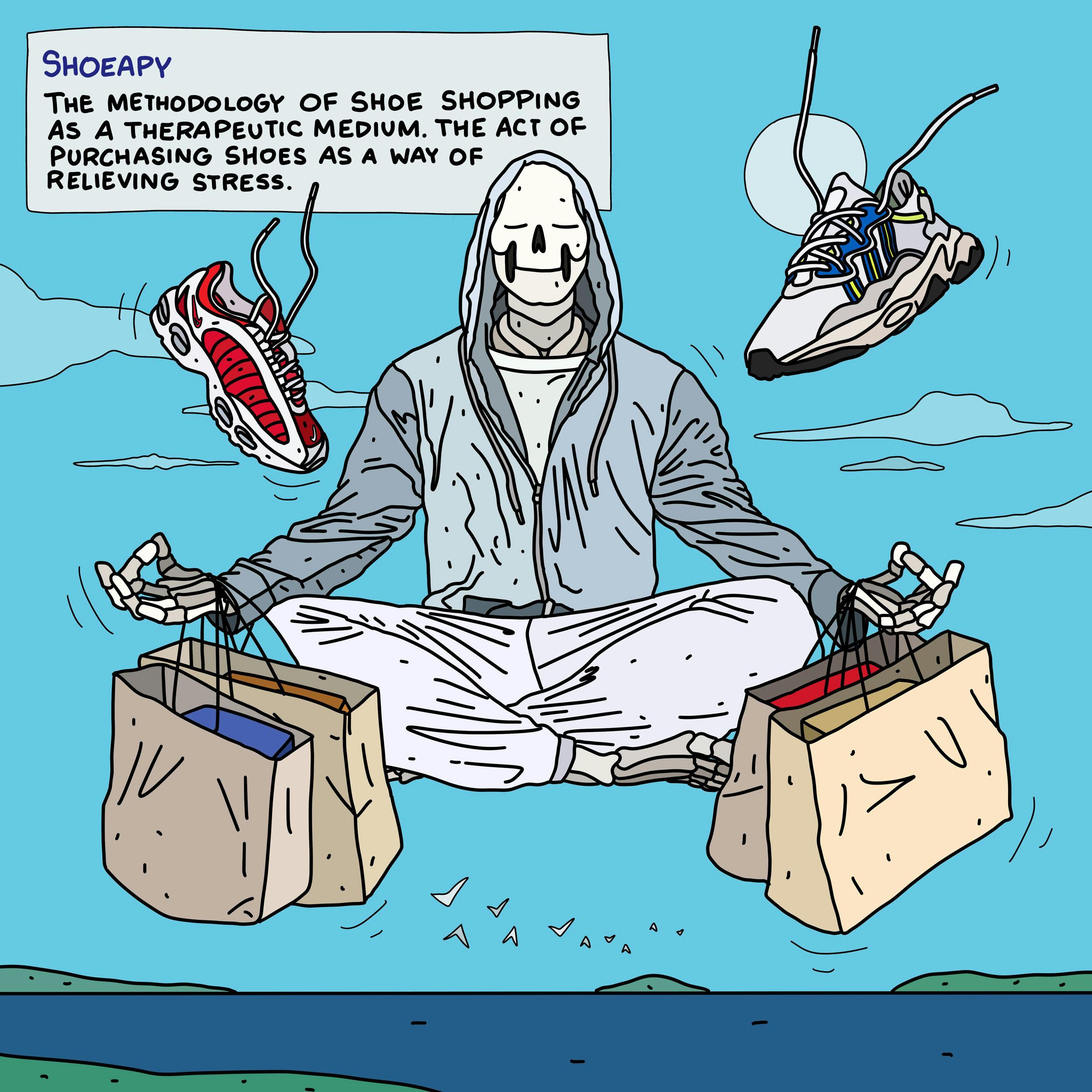 In a lot of ways (most ways), Urban Dictionary is the complete opposite of a regular dictionary, but Urban Dictionary certainly keeps up with the evolution of slang much better than more established gatekeepers like Merriam-Webster and the Oxford English Dictionary.
Entries on Urban Dictionary tend to be subjective, not researched, misspelled, and frequently just absurd, but therein lies the beauty and the hilarity of the platform. On the front page, a large blue button prompts visitors to define their own word, and some of you have been doing just that.
We crawled Urban Dictionary for some of the most ridiculous sneaker terms, then tapped our friend Laro Lagosta to throw together some appropriate illustrations for a handful of completely non-serious sneaker definitions that we never heard of either.
Term: Sneaker Topping Definition: Placing a sneaker on your head. A fast growing craze. Example: "Let's all get sneaker topping."
Term: Shoeage Definition: The drinking of one's alcoholic beverage from one's shoe - as a fine or penalty for spilling some of said alcoholic beverage. Example: "The fool spilt his own beer; he must take the rest as shoeage."
Term: Poop Sneakers Definition: Sneakers with loops on the backs used to pull on while pushing out a hard poop Example: "Where are my poop sneakers? I gotta take a poop."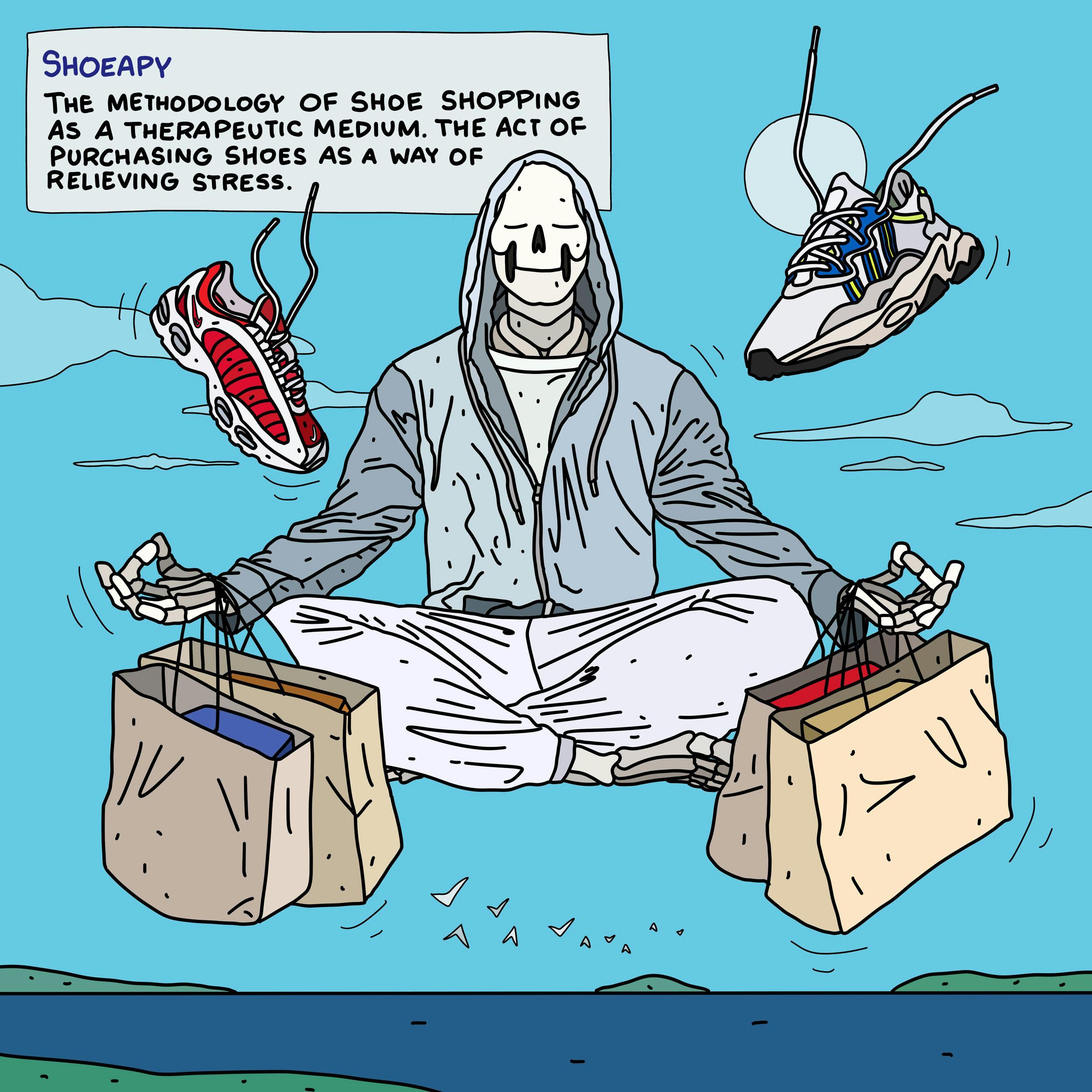 Term: Shoeapy Definition: The methodology of shoe shopping as a therapeutic medium. The act of purchasing shoes as a way of relieving stress. Example: "I have to have those polka dot shoes, with the 5" red heels...it has been a tough week and it is my shoeapy!"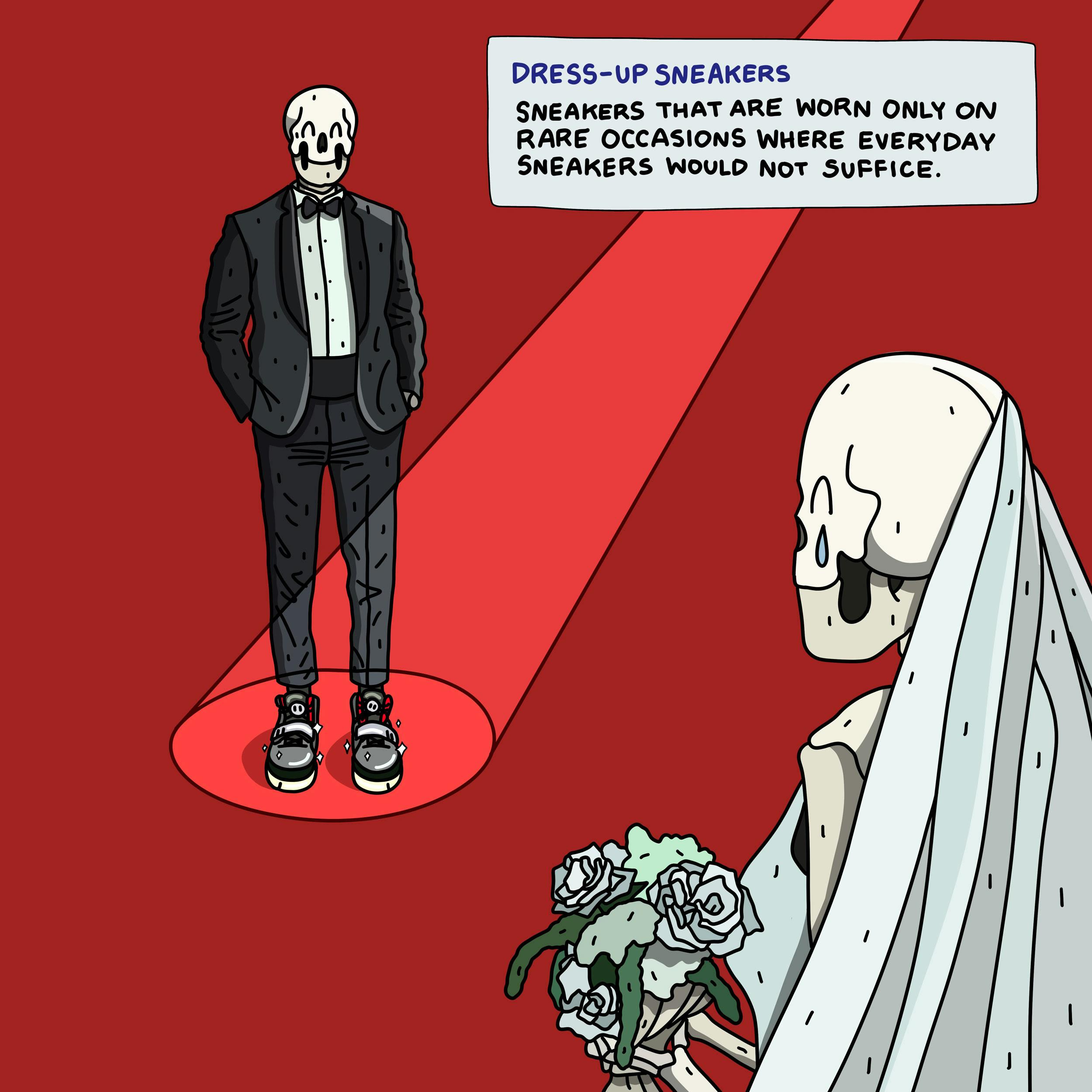 Term: Dress-up Sneakers Definition: Sneakers tha are worn only on rare occasions where everyday sneakers would not suffice. Example: "When I go to the theater, I wear my dress-up sneakers instead of my everyday ones."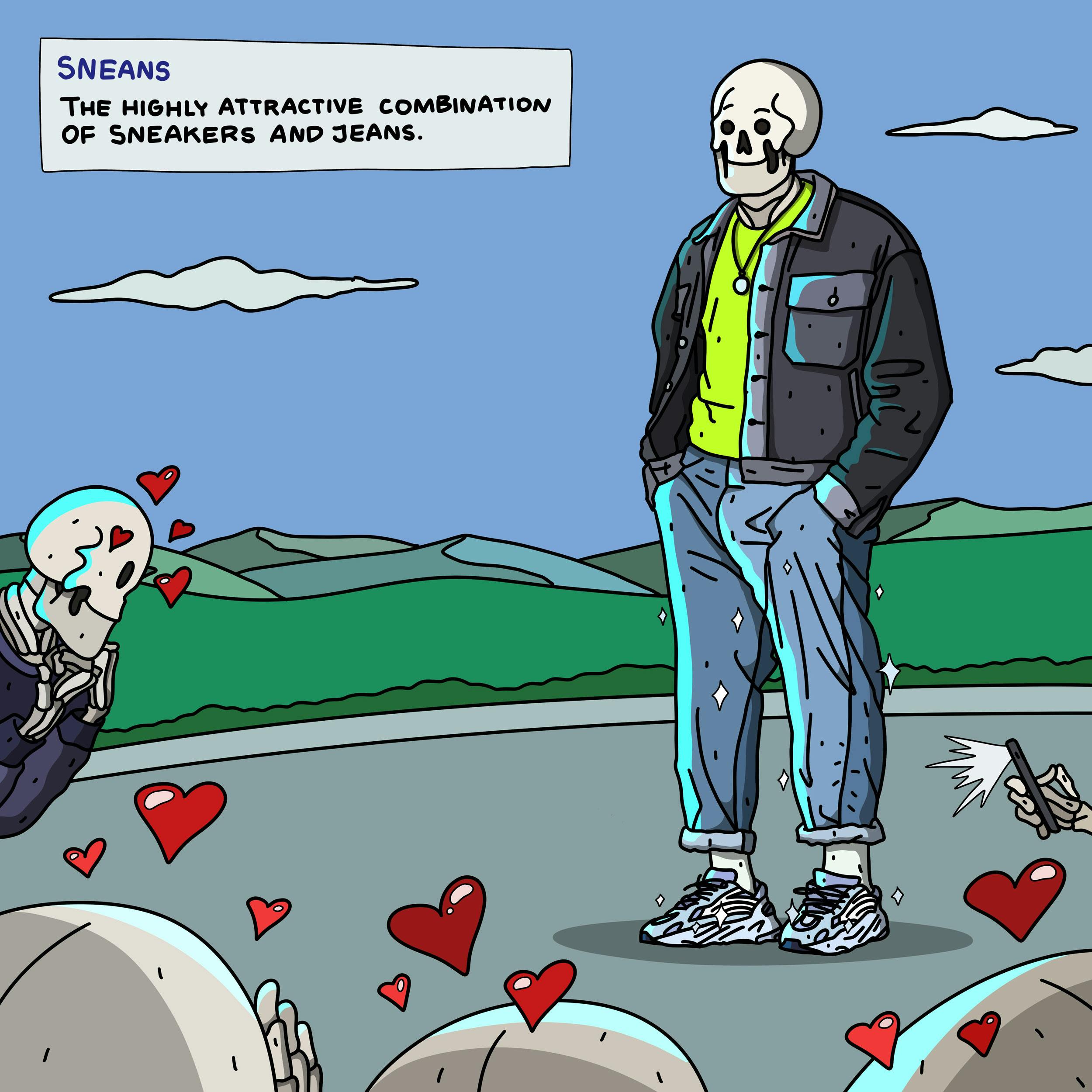 Term: Sneans Definition: The highly attractive combination of sneakers and jeans Example: "Oh my god check out Gavin, Sneans alert."