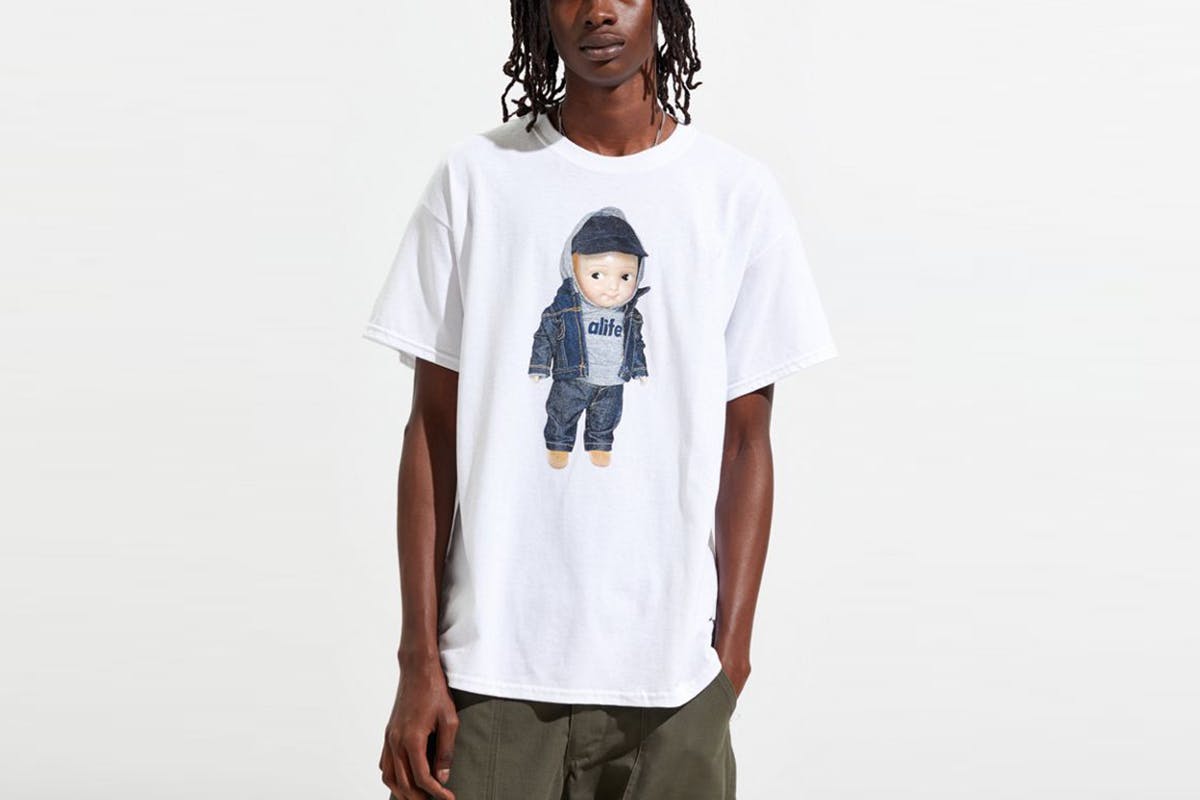 With fall here and winter on the way, we thought it would be nice for you all to remember that you can still keep it loud and make statements. Urban Outfitters has always been a go to for good graphics tees, brands, and solid price points. The retailer has you covered when it comes to classic streetwear brands like Stussy for example, with a vast array of staple tees and crewnecks, and will help you stand out when rocking their flip fleece crewneck.
Urban is also currently carrying the ALIFE x Lee collab. Their allover print blue cords are not only grails, but breath new life into the corduroy fabric. Also remember that graphics are great for being under layers. A strong move could be wearing Timberland's sherpa jacket, and then when it's time to take off that layer, you've got an equally strong graphic tee underneath keeping the pops of color and visuals going.
For more ideas and choices, see our list below.
Desus & Mero Couch Tee
Stussy Crewneck
Adidas Reflective Top
Stussy Circuit Tee
Timberland Sherpa Jacket
ALIFE x Lee Buddy Tee
Raised By Wolves
Polo Ralph Lauren Printed Pants
ALIFE x Lee Corduroy Pants
Champion Tank
Our designated Selects section features products that we love and want to share with you. Highsnobiety has affiliate marketing partnerships, which means we may receive a commission from your purchase.