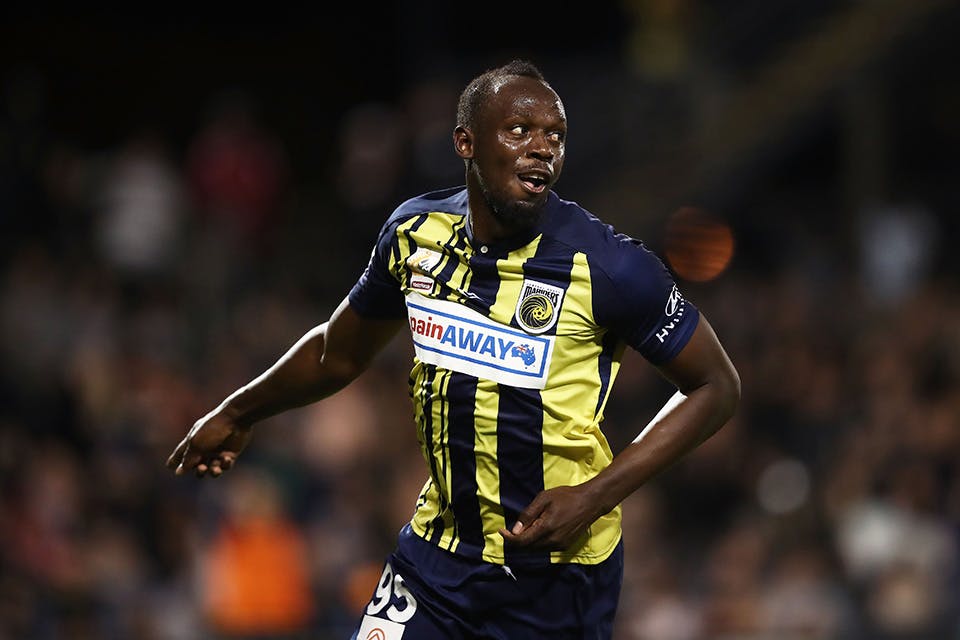 Usain Bolt will decide whether or not to pursue a career in professional football in the next two weeks.
Bolt recently rejected an offer from Australian A-League club Central Coast Mariners following an extensive trial period. Reports claimed the eight-time Olympic champion was seeking a contract worth Au$3 million (approximately $2.2 million) but had only been offered a deal in the vicinity of Au$150,000 ($109,000).
Bolt, who also rejected a two-year deal with Maltese champions Valletta, has admitted for the first time that he might abandon his dream.
"I've got a lot of offers from a lot of other clubs out there," he told Omnisport. "We'll make a decision before the end of November if I'm going to go to another club or call it actually quits."
Bolt's footballing ability, or lack of it, has come in for sharp criticism. Former Republic of Ireland international Andy Keogh, who plays for A-League club Perth Glory, claimed Bolt's first touch to control the ball is "like a trampoline." The Jamaican sprinter, however, claims he has been backed by stars such as Manchester City and England's Raheem Sterling and Manchester United and France's Paul Pogba.
"People are going to say what they want, I'm used to this," said Bolt. "I used to do track and field. People used to think badly of me when I started and I proved them wrong every year. Football is something that I want. I'm sure he [Keogh] is not at the level he was when he started, you know what I mean? I don't take it personally, I just laugh at these things because I've met [Arsenal and France legend] Patrick Vieira, I've met so many big football players.
"I've talked to Pogba and Sterling and they are happy to see me trying, they say, 'Come on, you can do it.'"
Do you think Bolt has what it takes to make it in football? Leave your comments below.
In other football news, Kylian Mbappé thinks the money in the game is "indecent."