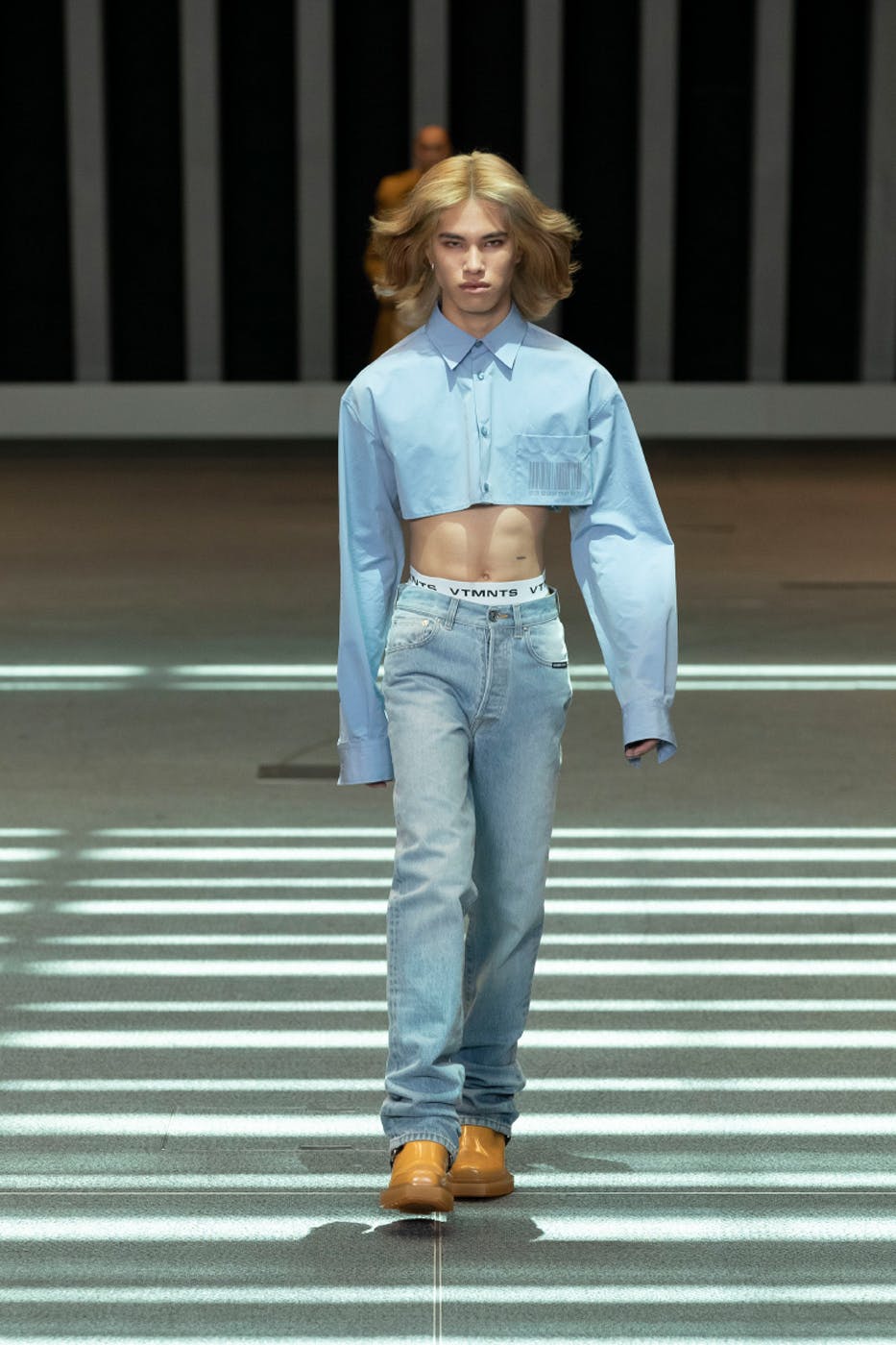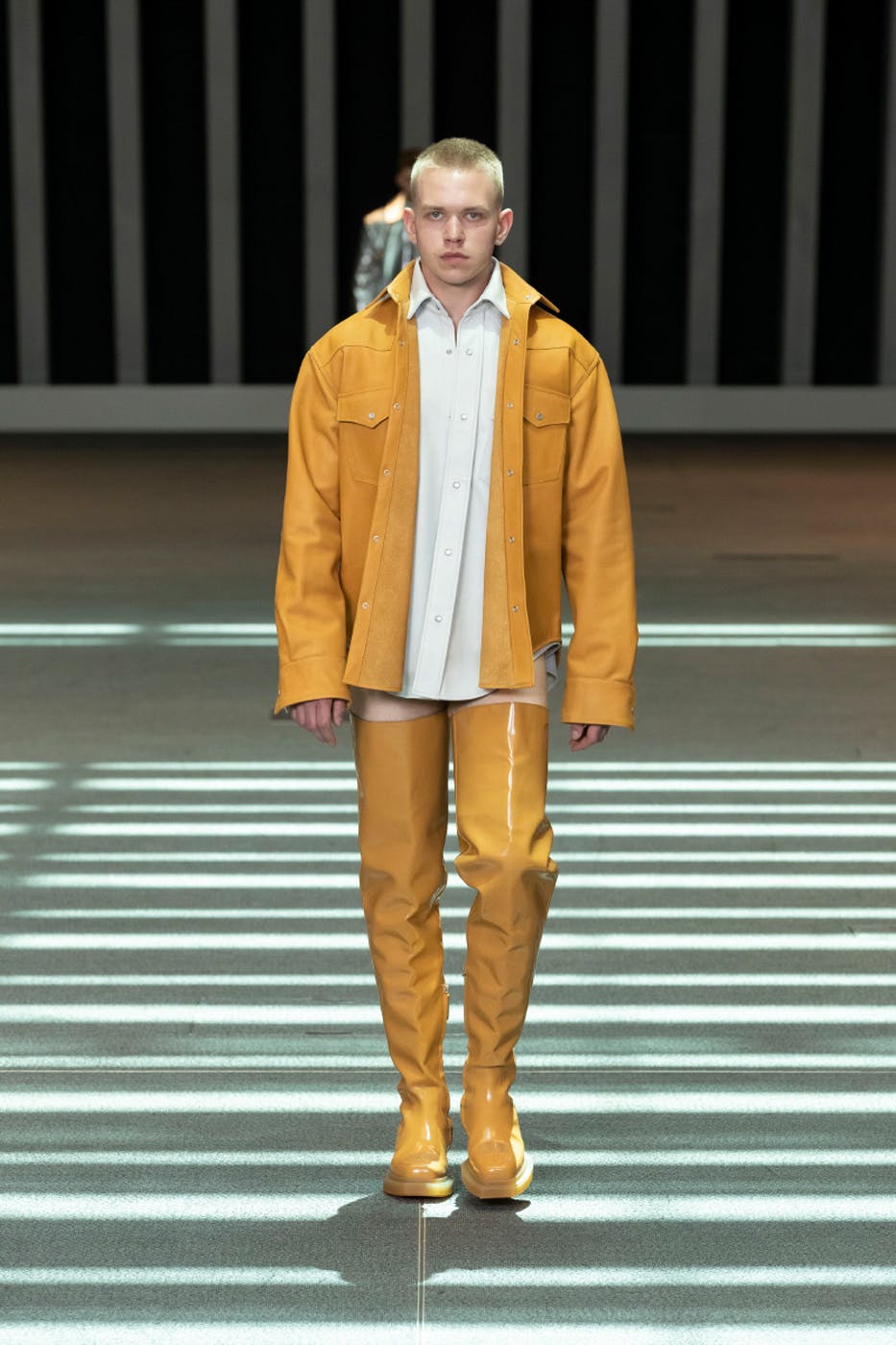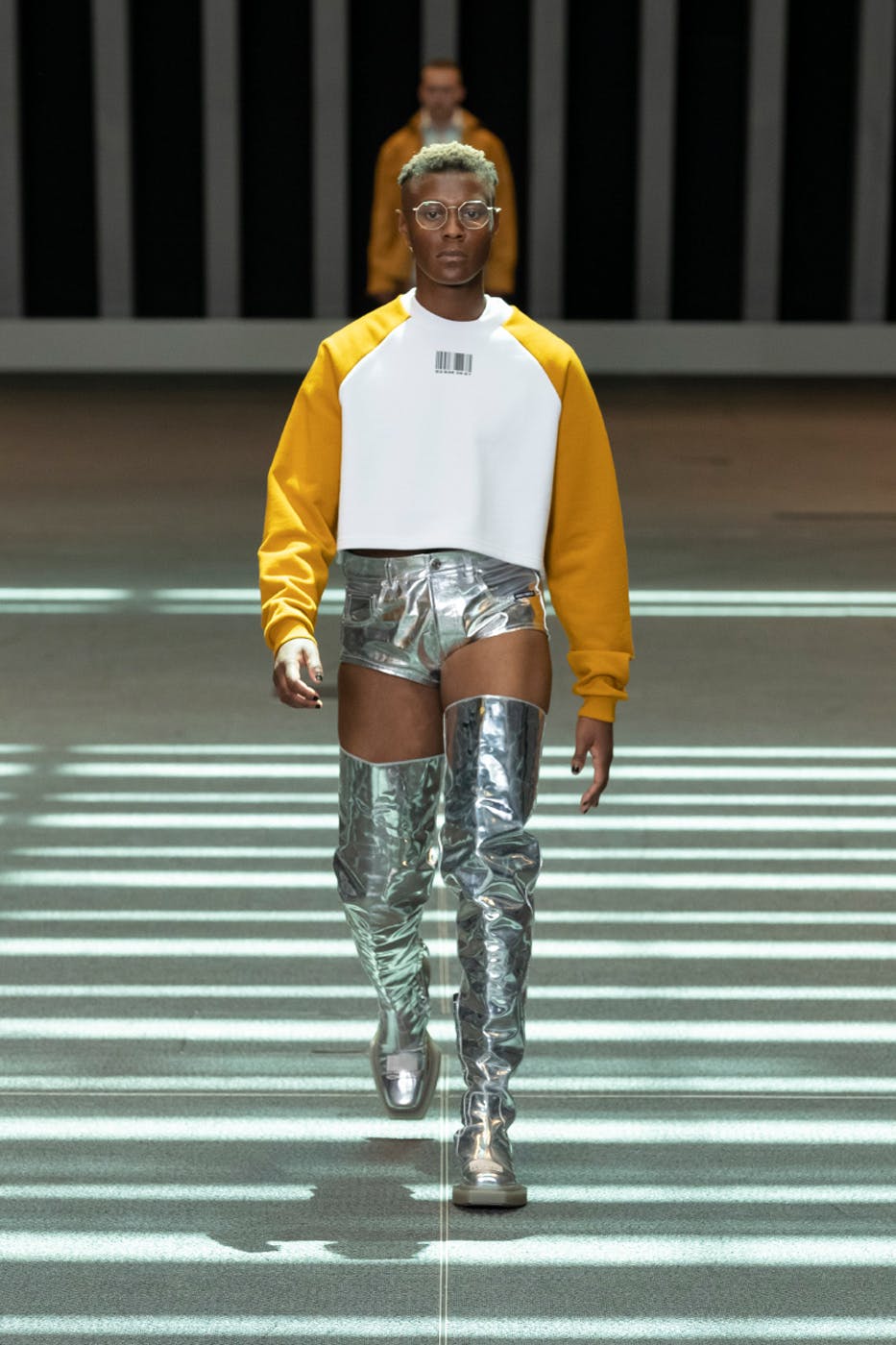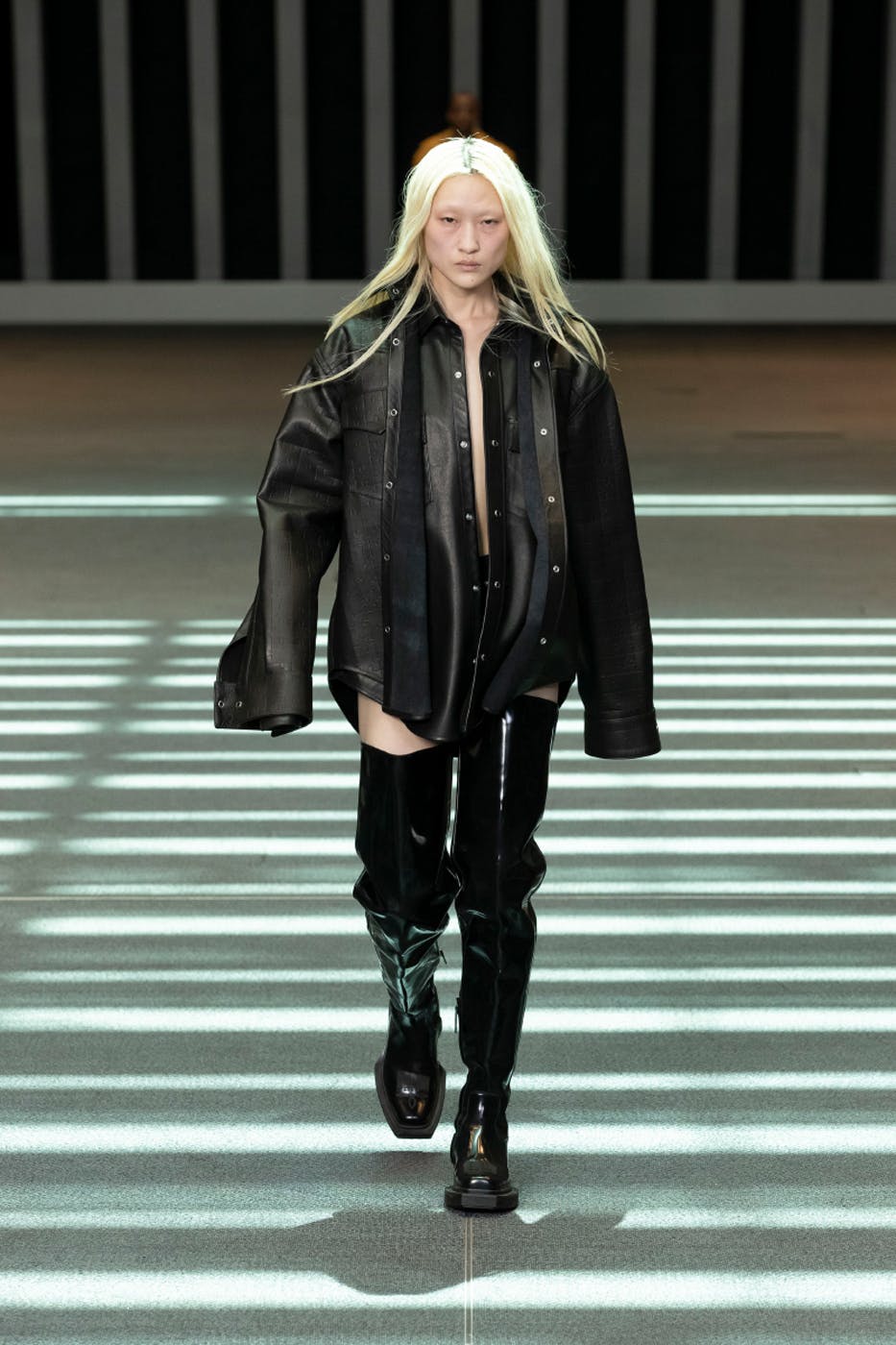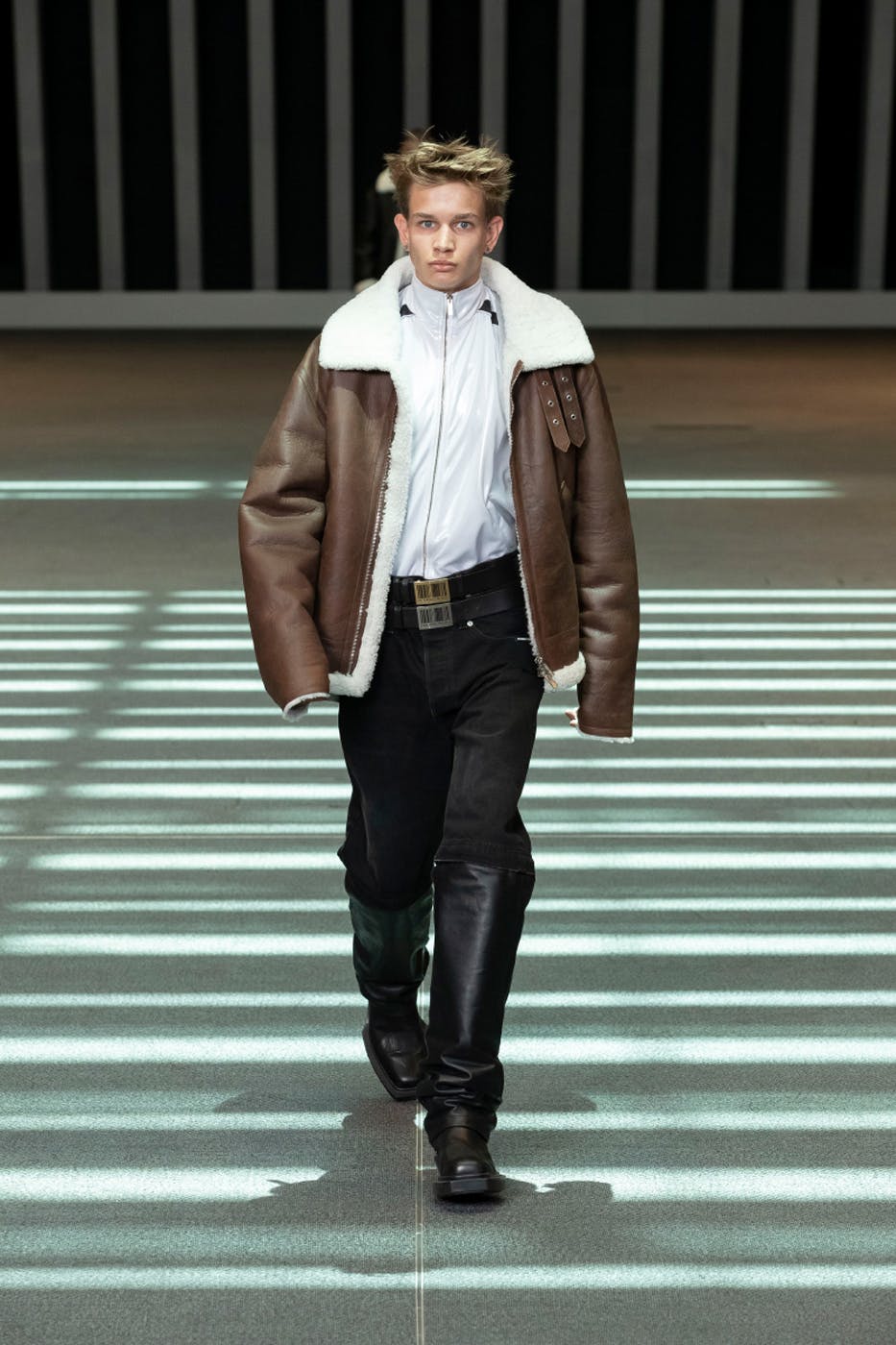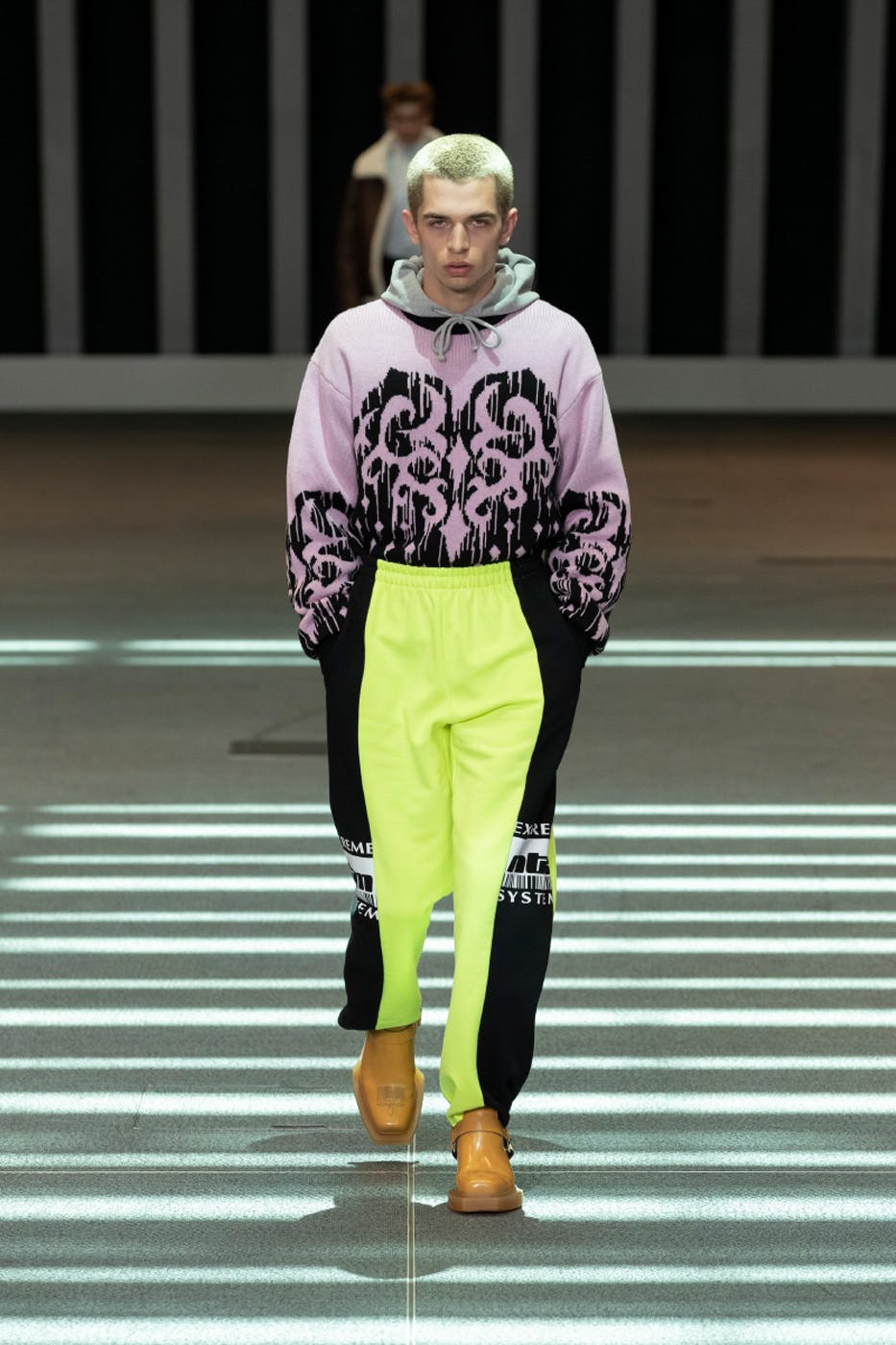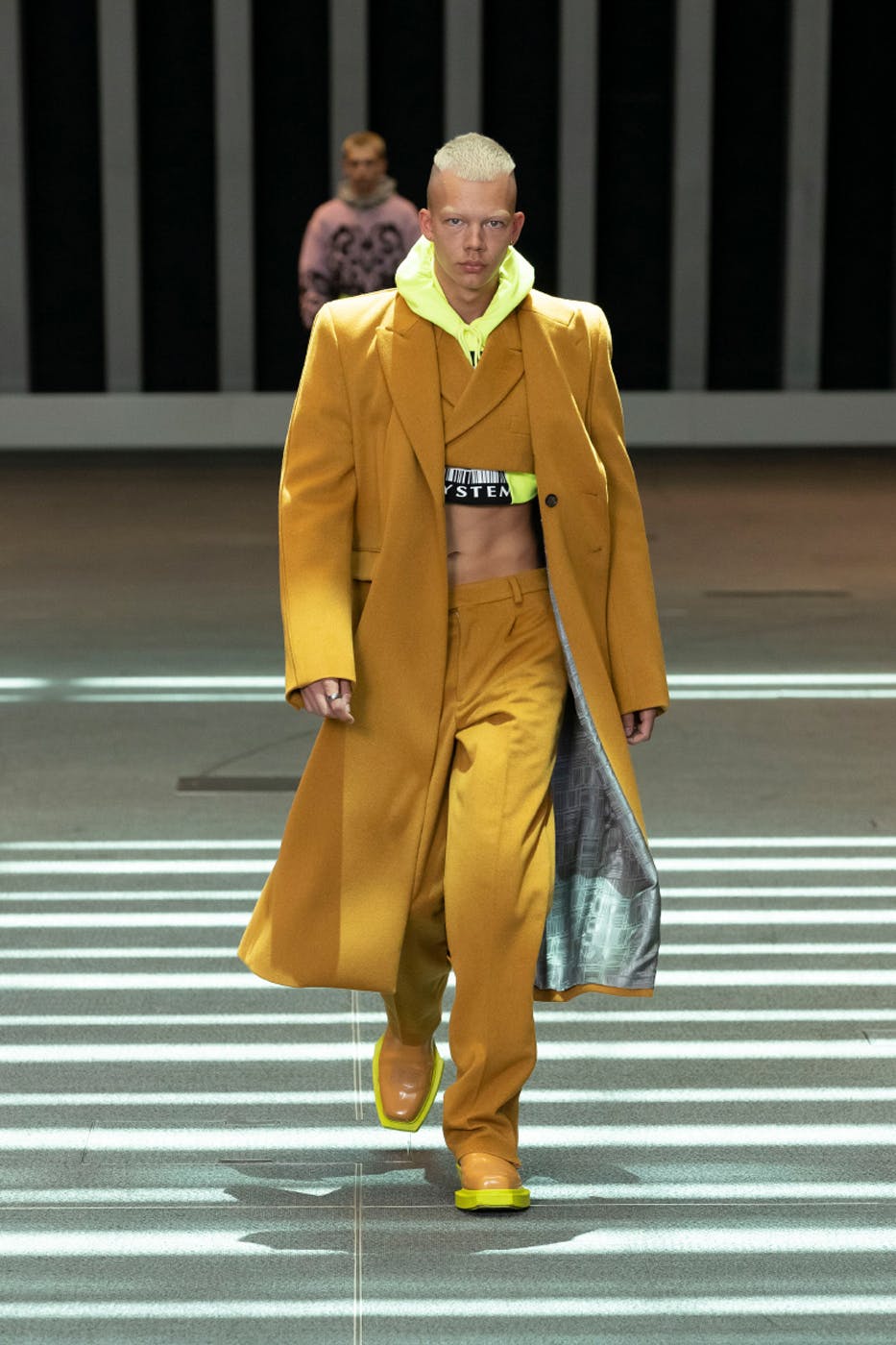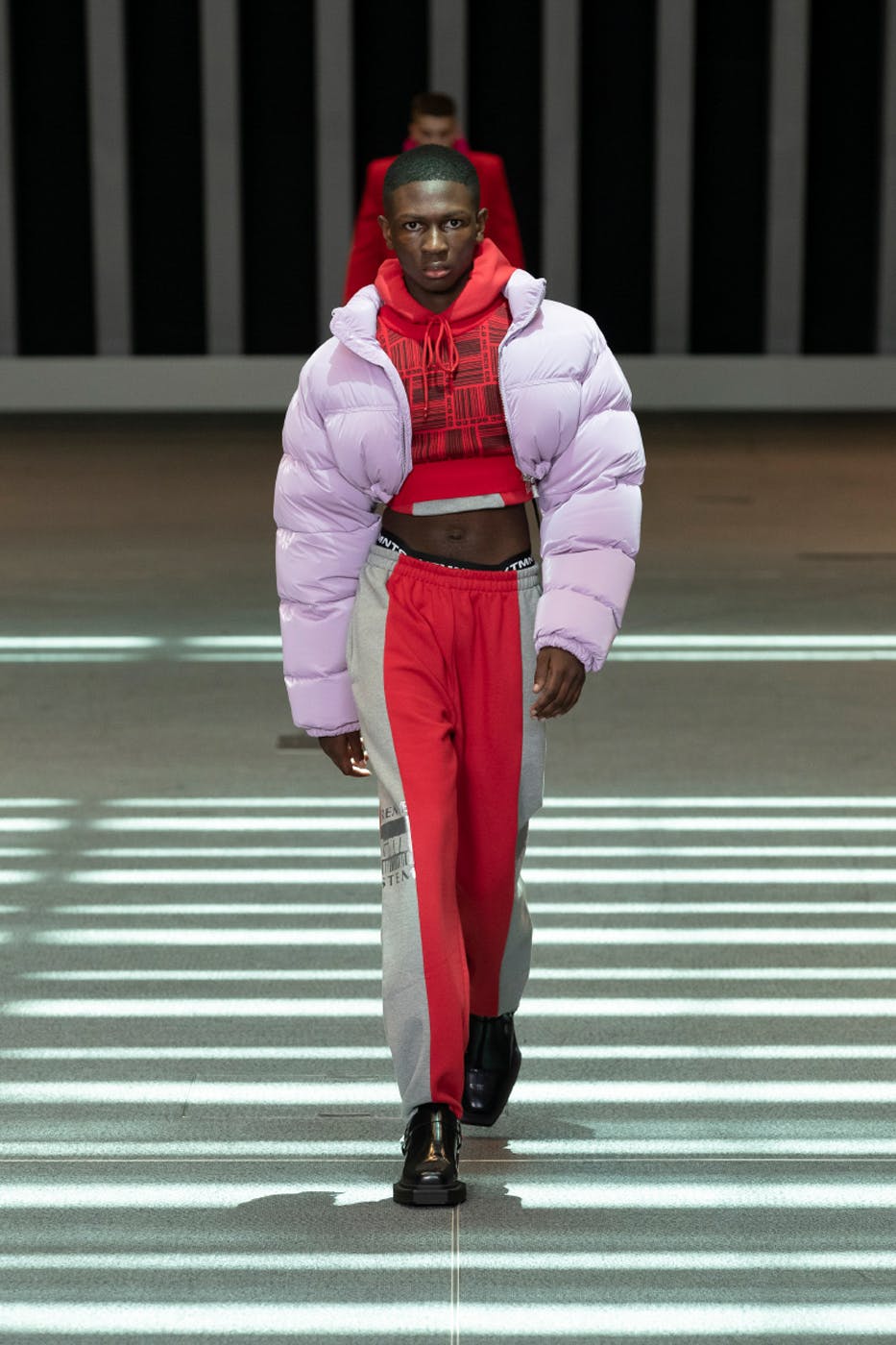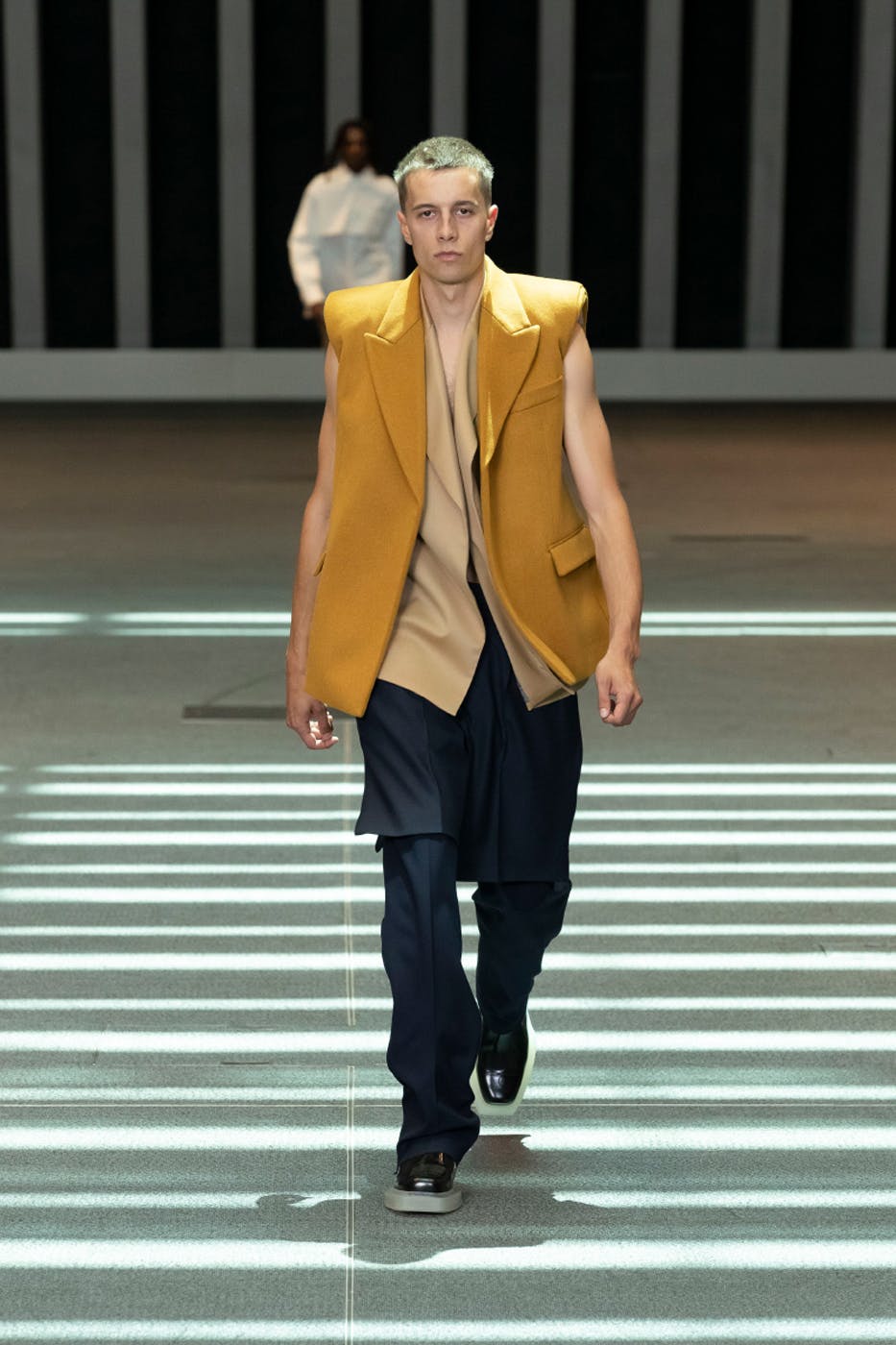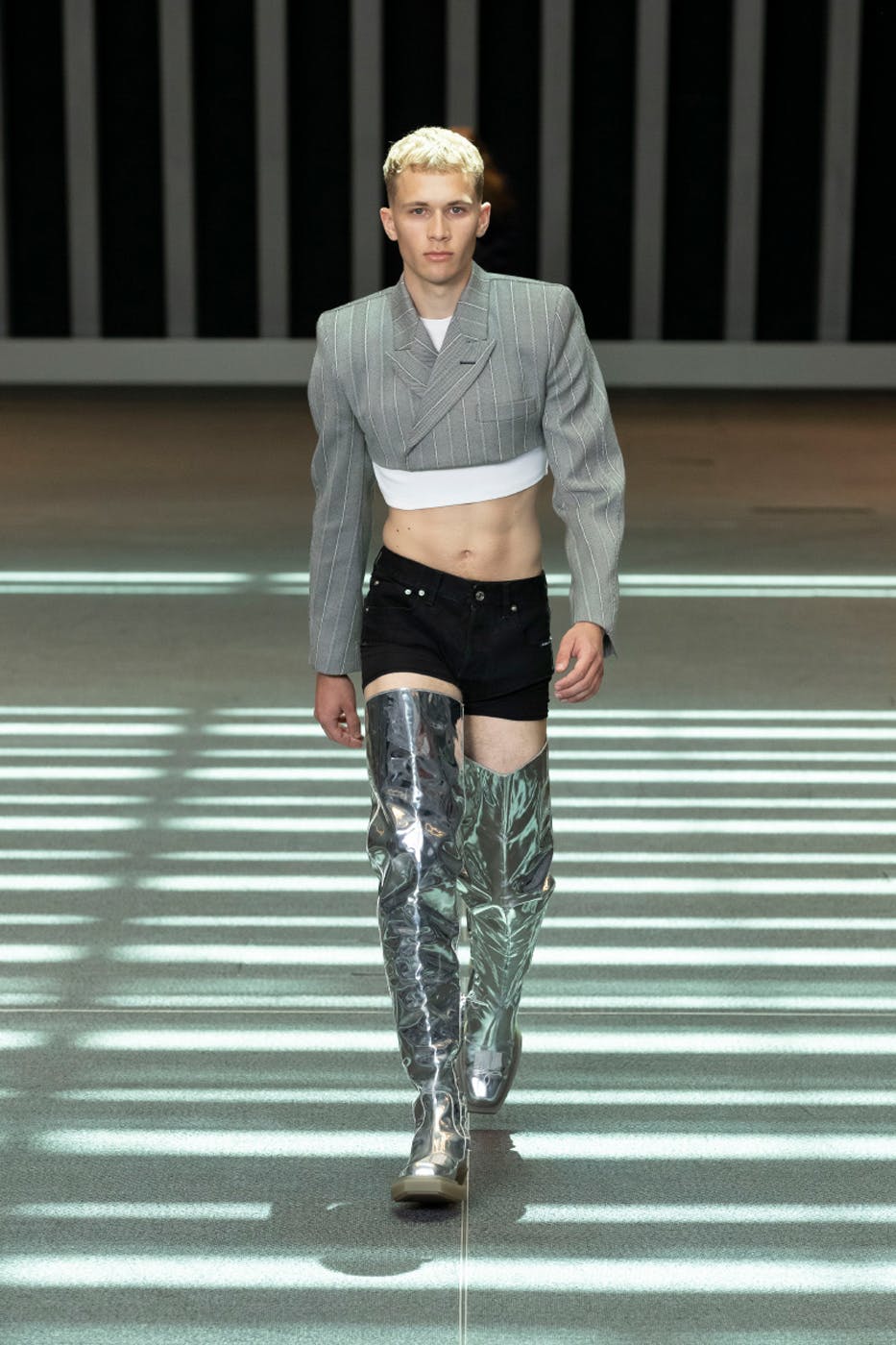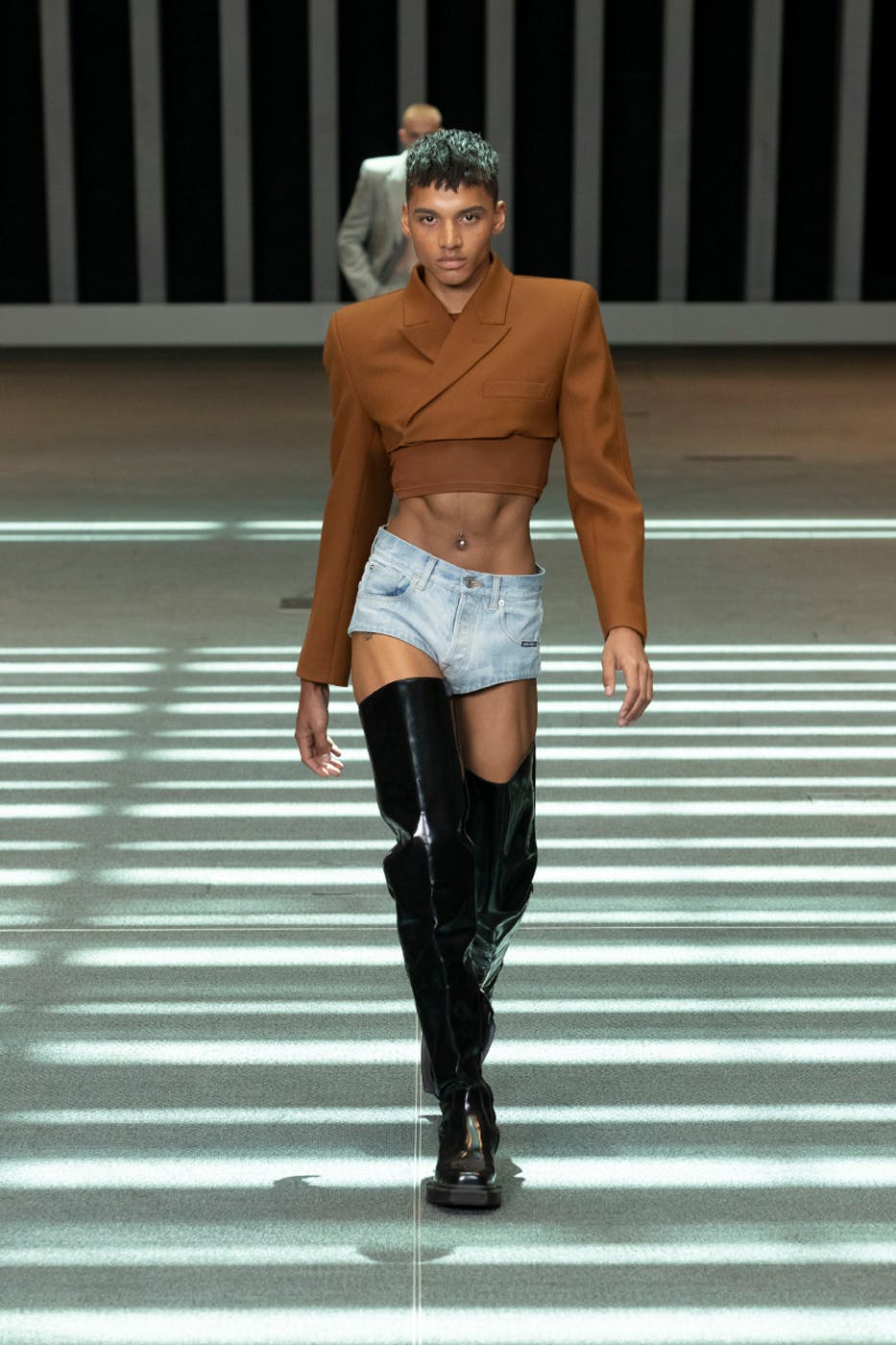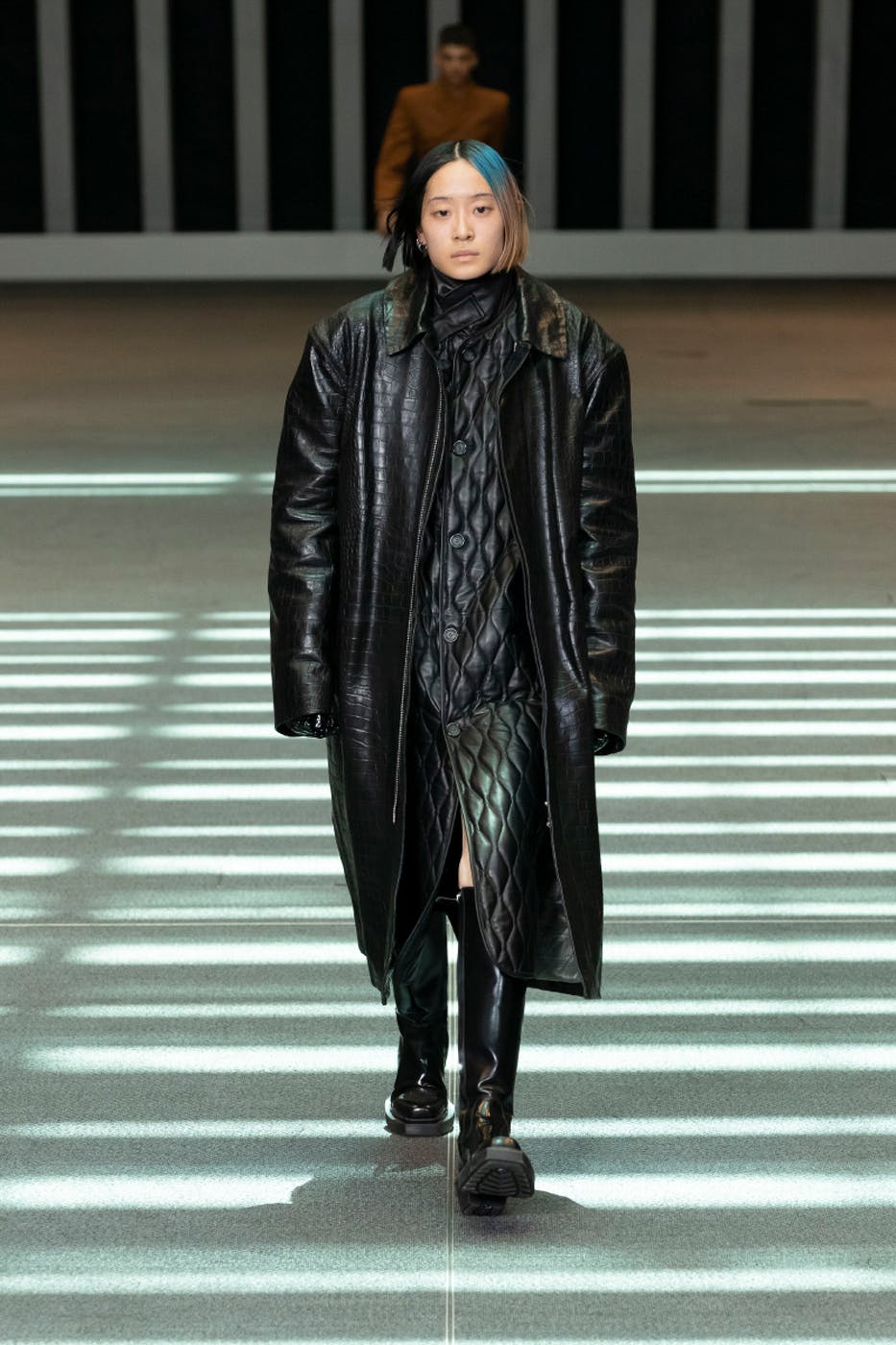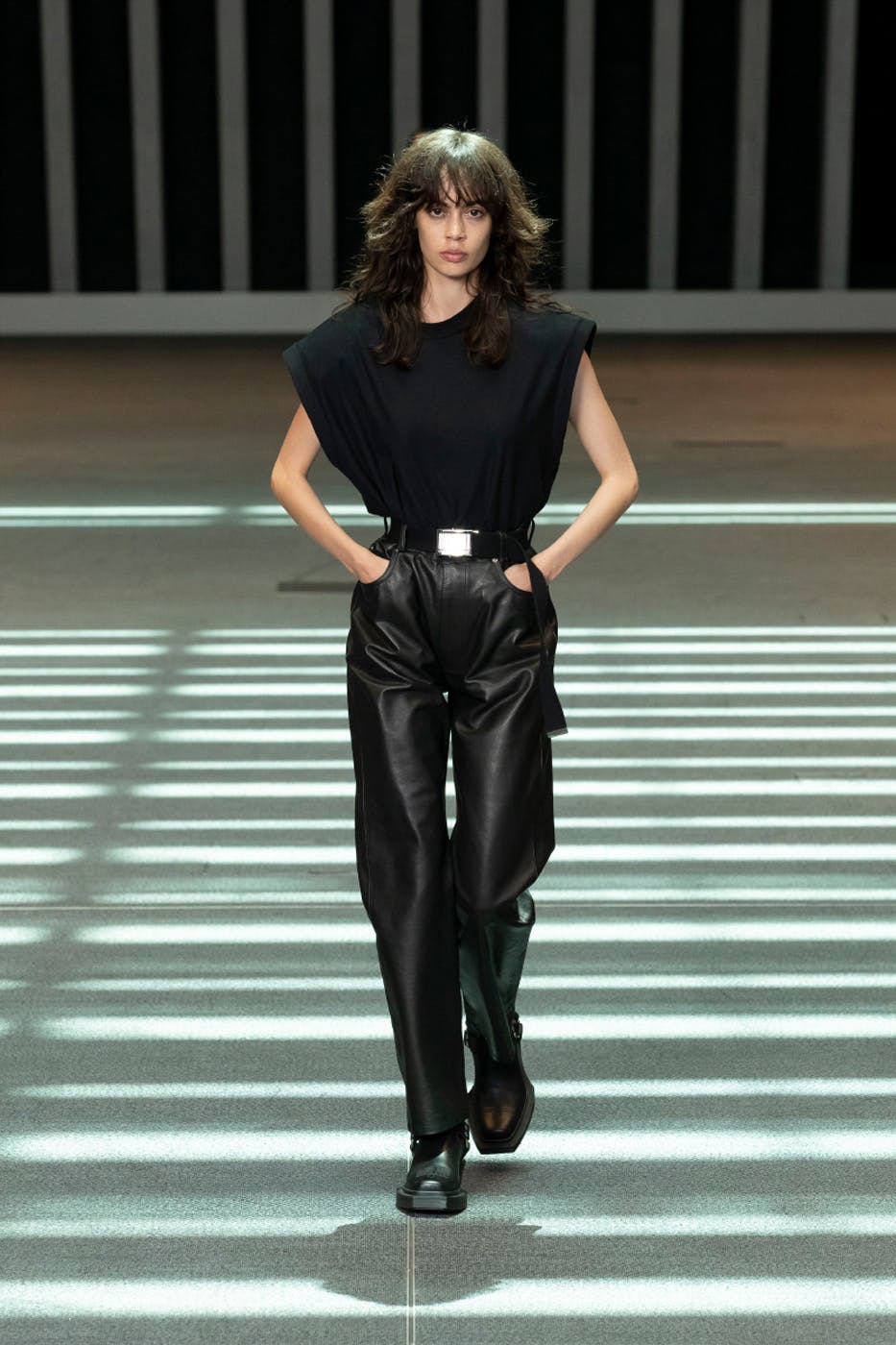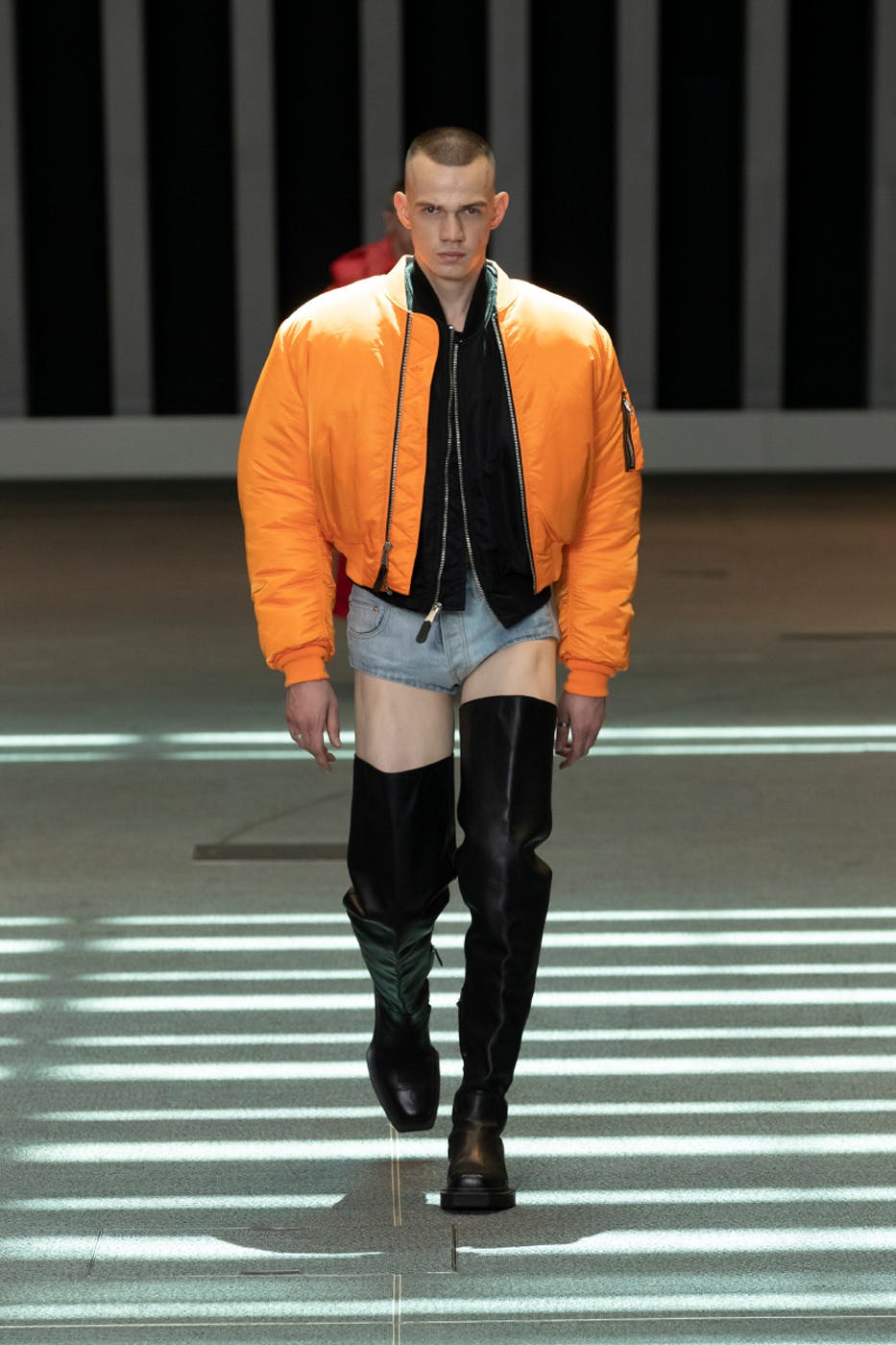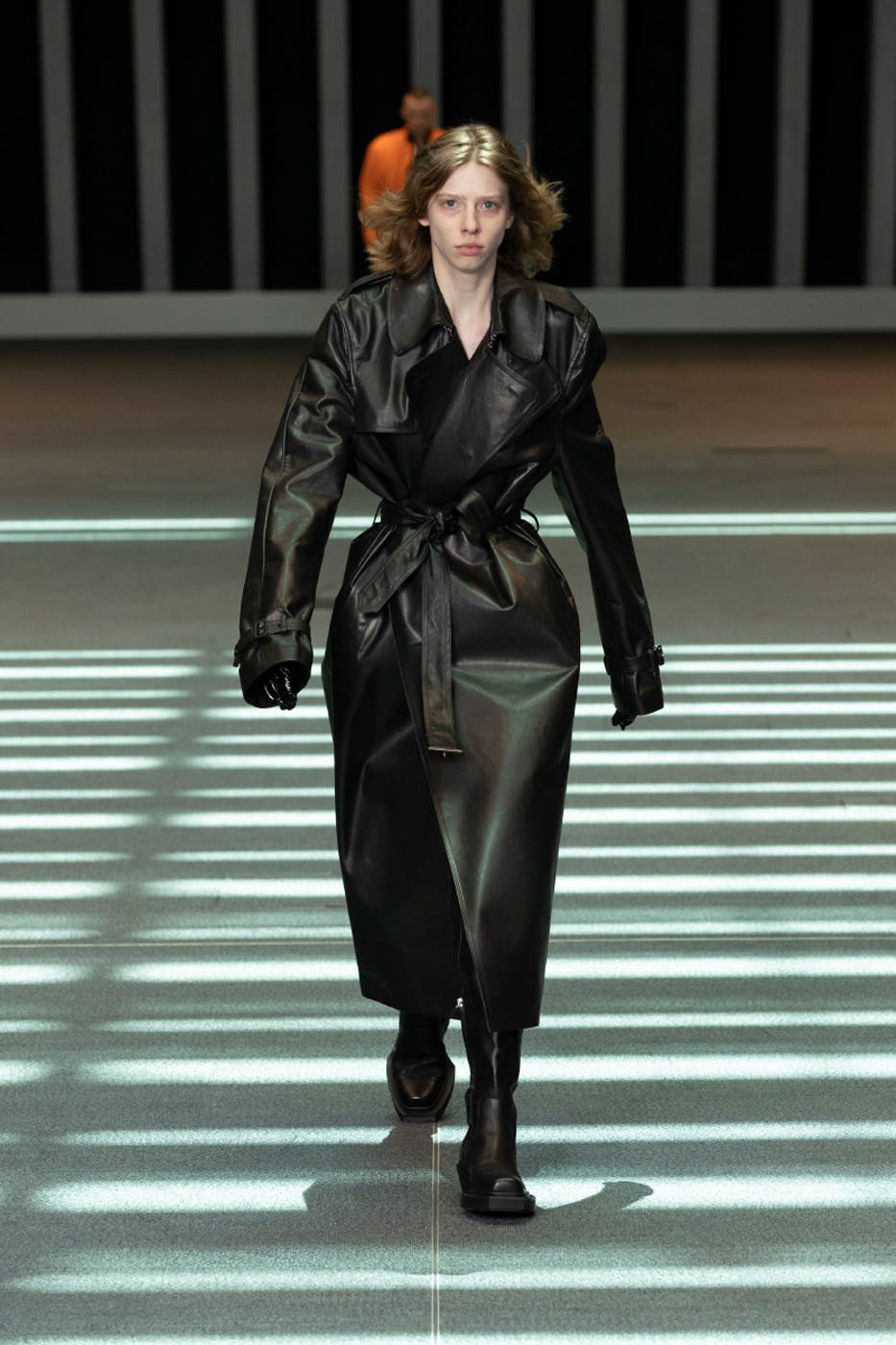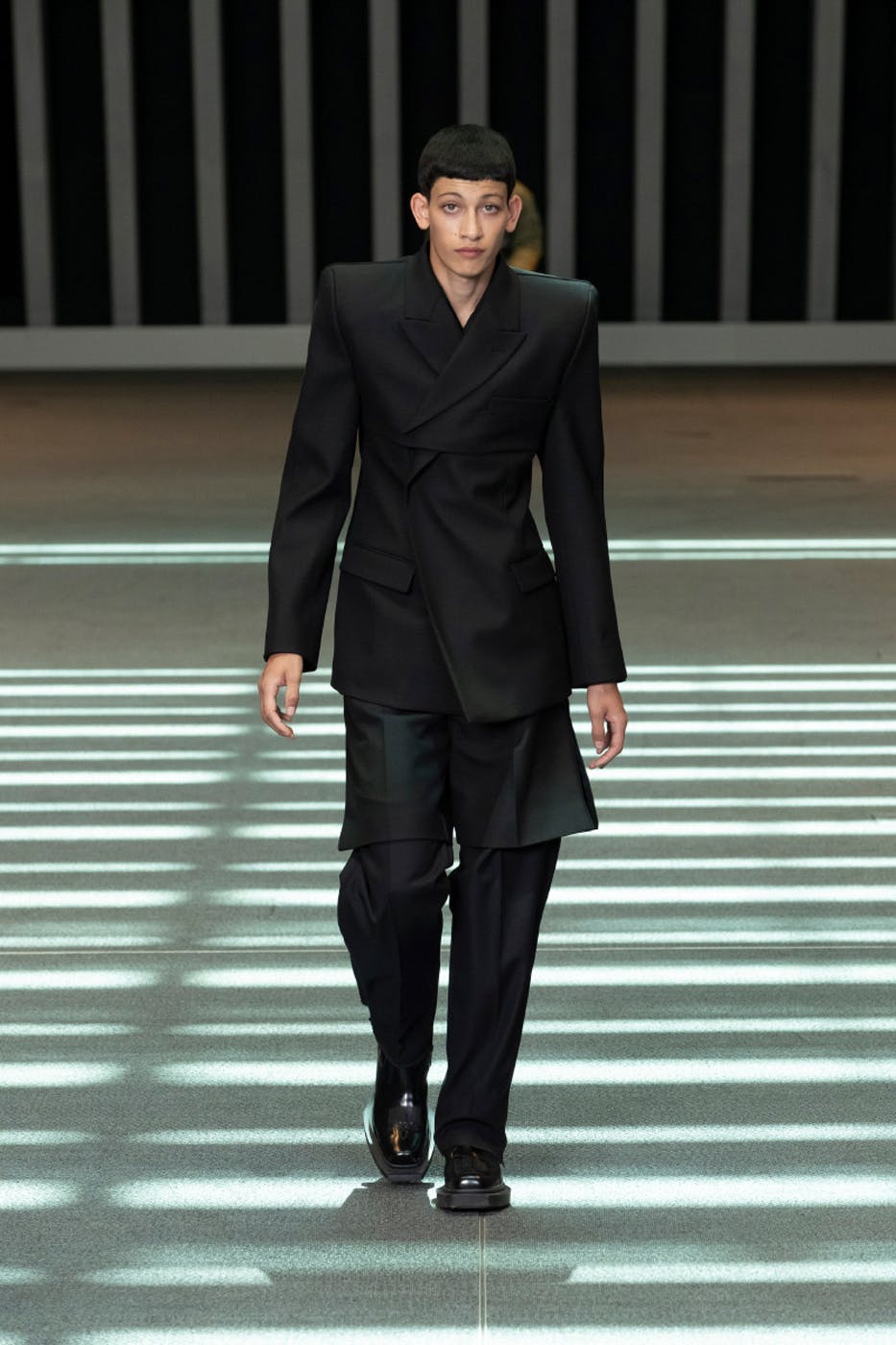 Hello, fellow kids. Vetements' sub-label VTMNTS has aims to position itself as "Hermès for Gen Z," an even more youthful offering than CEO Guram Gvasalia's mainline fare, which begs the question: why isn't VTMNTS on TikTok yet?
VTMNTS' Spring/Summer 2023 collection debuted on June 14, the day after London Fashion Week ended, following a series of its typically spicy social media teasers, including black and white photographs of a shibari-laced man.
Gvasalia has pushed for Vetements and VTMNTS to be as outrageous as possible — security uniforms! Hamburgers! — so this is all par for the course.
Though contemporary Vetements hasn't ever hit the heights that it once did the creative direction of Gvasalia's brother, Demna, Gvasalia has retained a healthy fanbase of international followers for both brands (and, hey, they're still carried by major retailers like SSENSE and MATCHESFASHION.COM) so the current strategy must be working.
The extra-youthful pivot has engendered scintillating teaser imagery and the extra-edgy @vetements_uncensored Instagram account but, oddly, no TikTok account.
Given the inclinations of the new-age consumers that Vetements and, in particular, VTMNTS are chasing, the ultra-buzzy social media app seems like a natural fit.
"The industry is dominated by big conglomerates and the young generation stands no chance," said VTMNTS' introductory press release. "[VTMNTS will] give the young, cool generation the same quality feeing [sic]" as luxury labels like Hermès.
Given the ultra-timely designs of VTMNTS Spring/Summer 2023 — Y2k-ified feathered hair, crop-tops, tiny shorts, thigh-high boots, exposed underwear — and the audience participation posts that VTMNTS has used to promote the new show ("HOW FAST WILL MODELS WALK THIS TIME"), TikTok ought to be an apt fit for the label. And yet...
Of course, one wonders if Gen Z has actually adopted VTMNTS as naturally as Gvasalia expected it to. Prices aren't exactly approachable from a twenty-something's perspective and there are so many brands doing funky tailoring as is.
TikTok alone certainly wouldn't help move product but perhaps canny use of the platform, not unlike Balenciaga's TikTok page, would win over a few new fans.