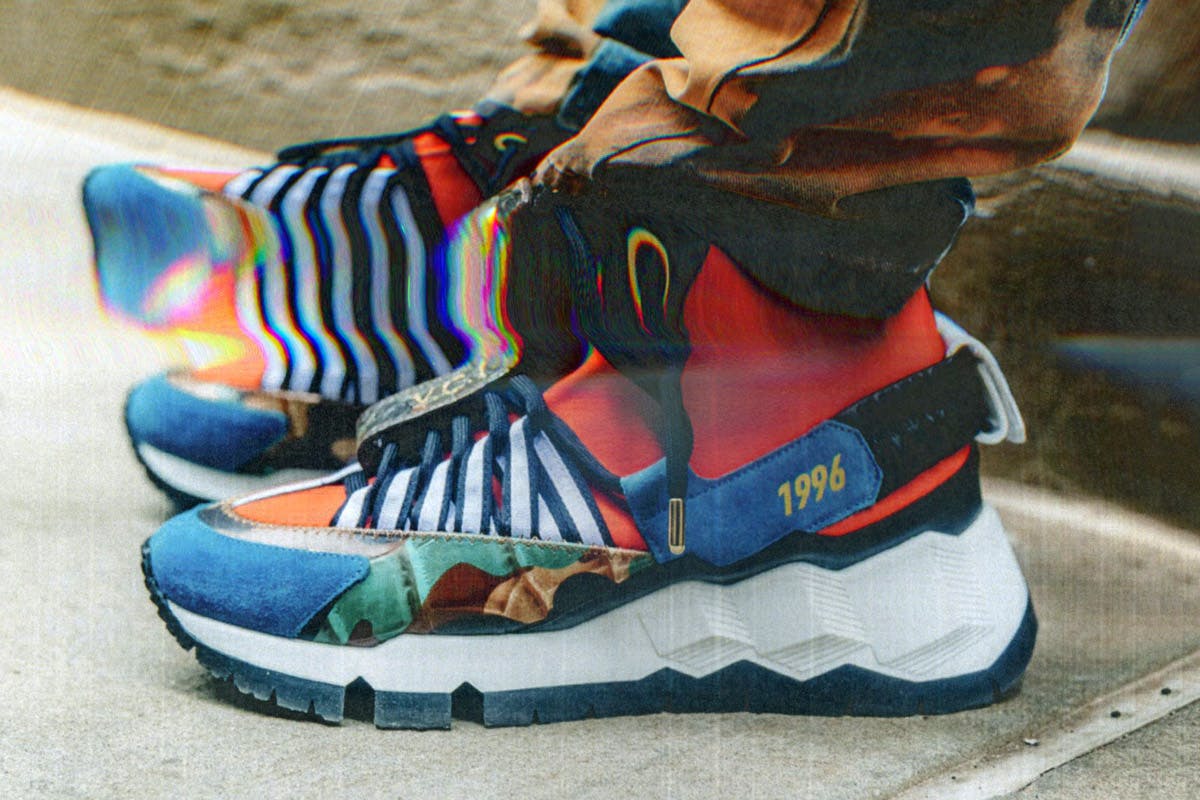 Noah Thomas has decided to step away and pursue his lifelong dream of being an aspirational mommy-blogger, so on this episode of The Dropcast, we got ESPN's Victor Cruz (who we could only afford for 20 minutes), fashion editor-at-large Corey Stokes, and Kevin McIntosh Jr.—Karla Otto's director of PR services, VIP dressing, and go-to publicist for guys like Virgil Abloh—to try to fill his Size 7 shoes.
Vic's got a lot going on—in addition to his post-NFL life at ESPN, he just launched a collaborative sneaker with Pierre Hardy. The VCI (pronounced VC-one) comes in three colorways inspired by different years in his life. He talks about the concept behind the shoe, and then Kevin gives some insight on the PR side of the fashion industry, including some tips on how you can finesse your way into an OFF-WHITE fashion show (hint: be cool and slip him an old-school bag of money with the "$" logo on the side).
In addition to honoring director John Singleton and talking about some of the week's hottest drops, we had Dropcast listeners call in to THE DROPCAST Hotline at 833-HIGHSNOB (833-444-4766) to pitch their struggle streetwear brands. We highlight some of the best voicemails and give some tips on designs, what it takes to build a brand today, and Kevin shares some useful marketing information on how celebrity co-signs can help put a young label on.
As always, feel free to call call THE DROPCAST Hotline for a chance to end up in a future episode. Hit us at 833-HIGHSNOB (833-444-4766). We'll be waiting!
Special thanks to Victor Cruz for coming on this week's episode! His Pierre Hardy VCI collaboration is available now at Pierre Hardy's webstore. Each pair retails for $795.
Relevant Links:
Brands Mentioned in This Episode: