Louis Vuitton Men's Spring/Summer 2022. Paris, France
Editor's Notes
We have samurais, ravers, RUN DMC-esque tracksuits, new Nikes, petticoats, Black Panther references, shredded skater-boy jeans, luggage — everything but the kitchen sink. This is Virgil Abloh having fun, this is Virgil Abloh at his best.
This season, Abloh embraced the meaning of dressing as the purest form of costumery, delving headfirst into the polarity of subcultures and their archetypes. To fully express the full breadth of this journey — which this collection truly is –— Louis Vuitton's artistic director of menswear presented a short film along with the runway, titled Amen Break and starring the likes of RZA, GZA, Saul Williams, and Lupe Fiasco.
The film zooms in on the cultural context of these varying subcultures and recontextualizes them in the most Virgil way where references are sampled and resampled. For example, the masculine world of sports fanaticism and its emblematic jerseys meets the world of gender-bending masculinity when the look is completed with a billowing skirt. Then, a B-boy stumbles into the realm of formalwear when a '90s reminiscent, boxy tracksuit is paired with a top hat.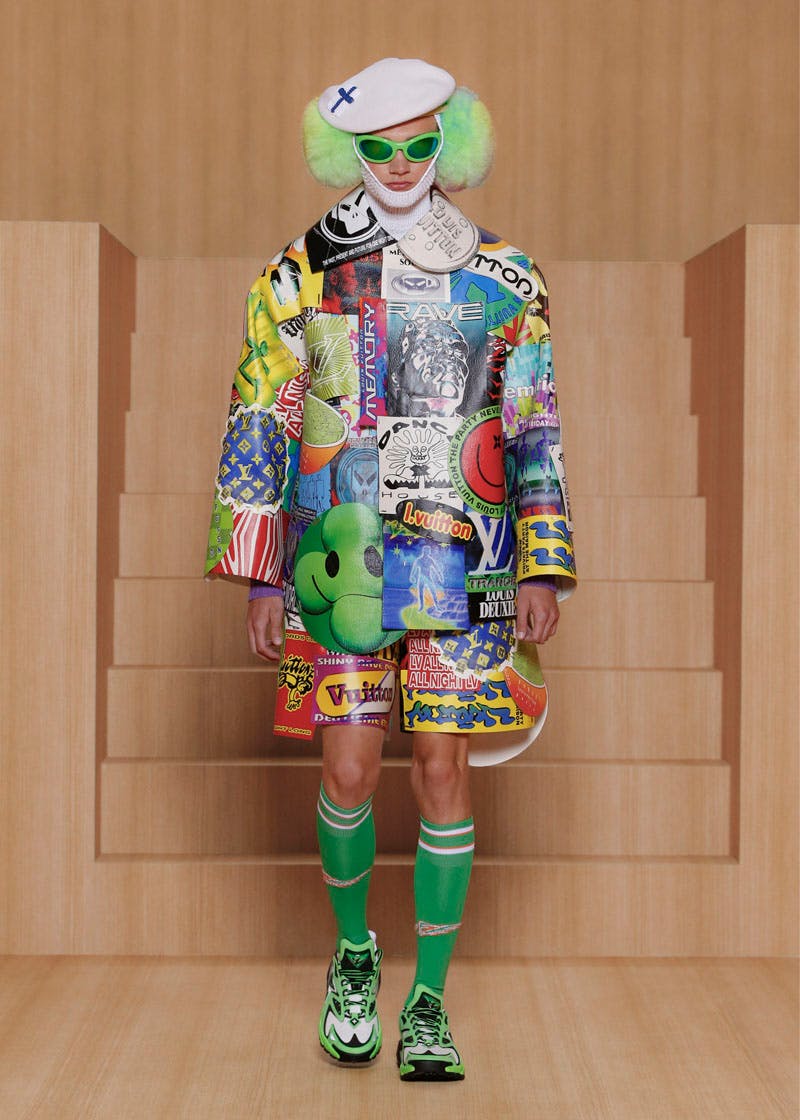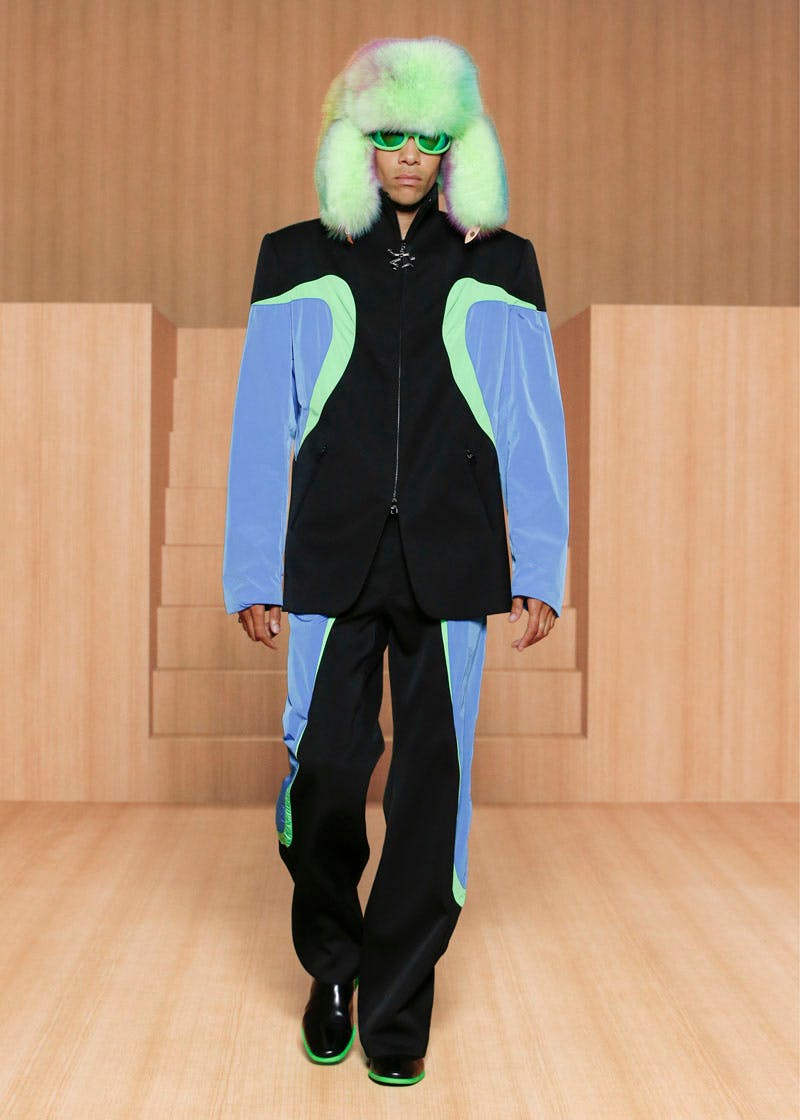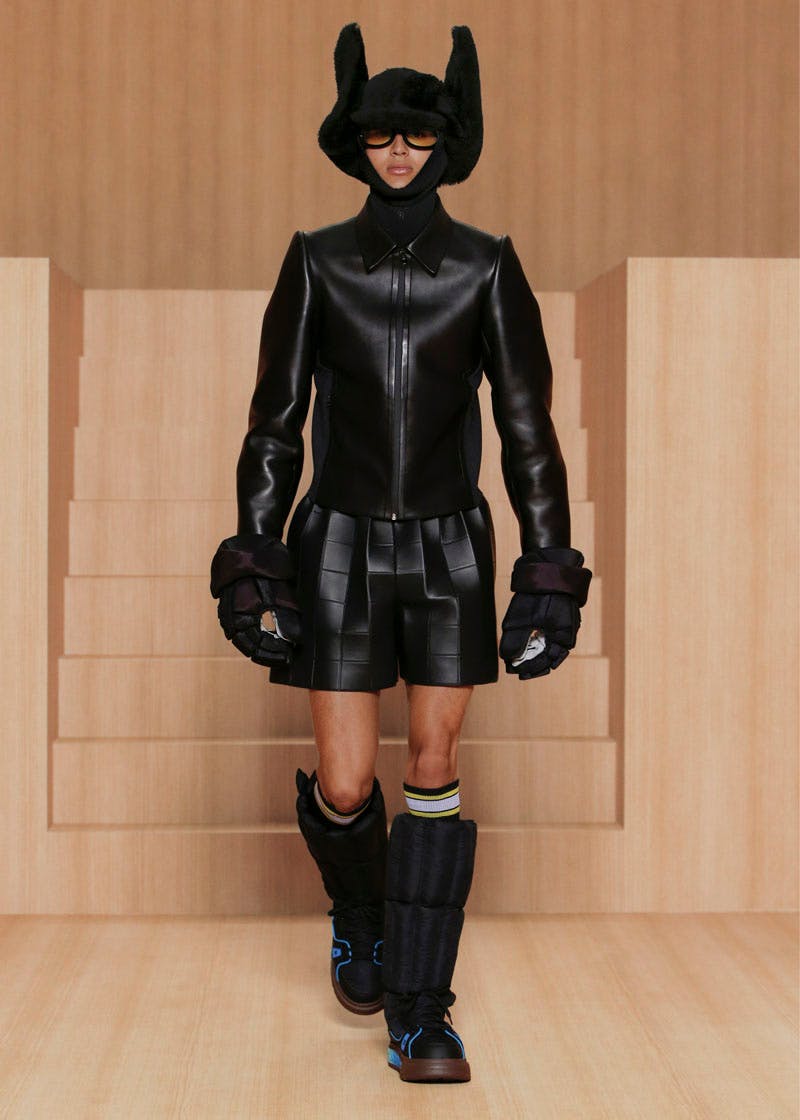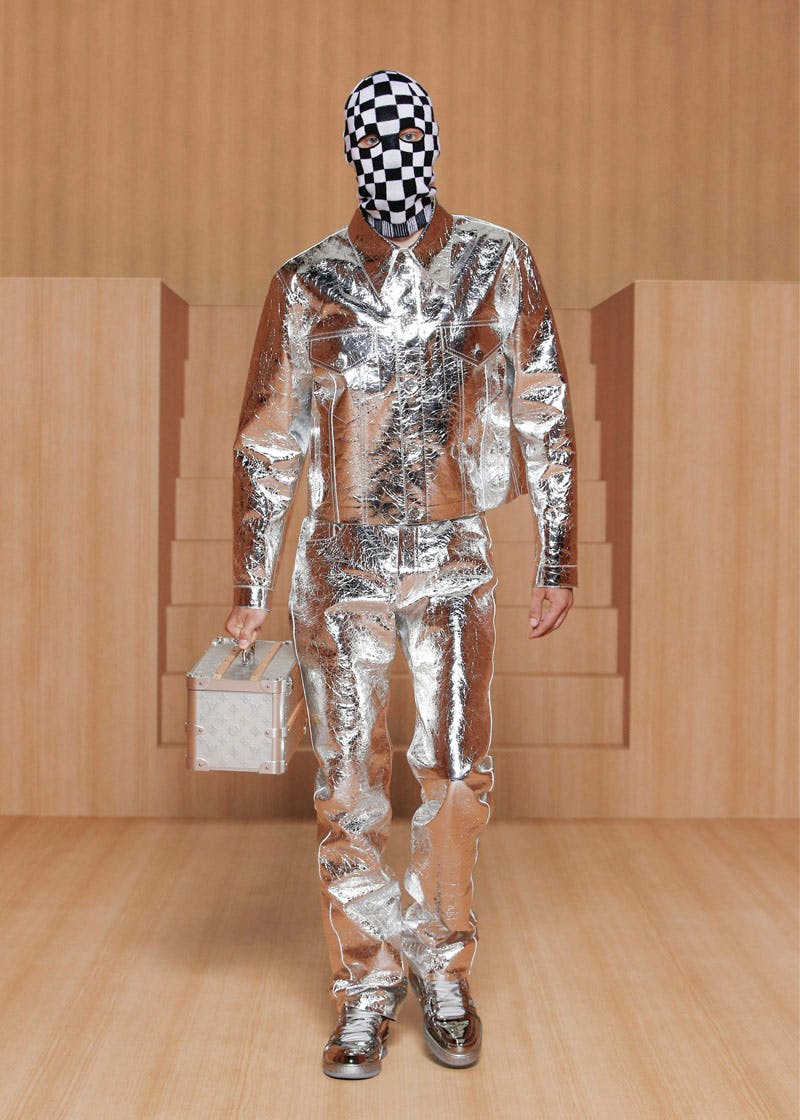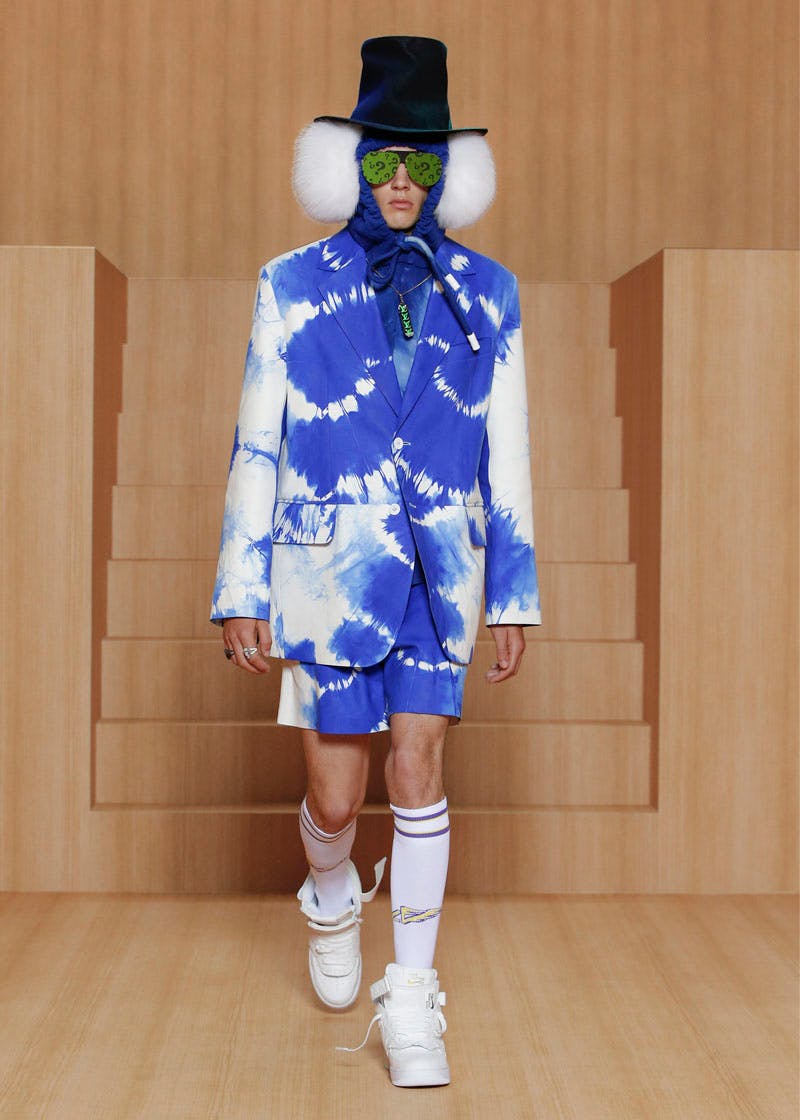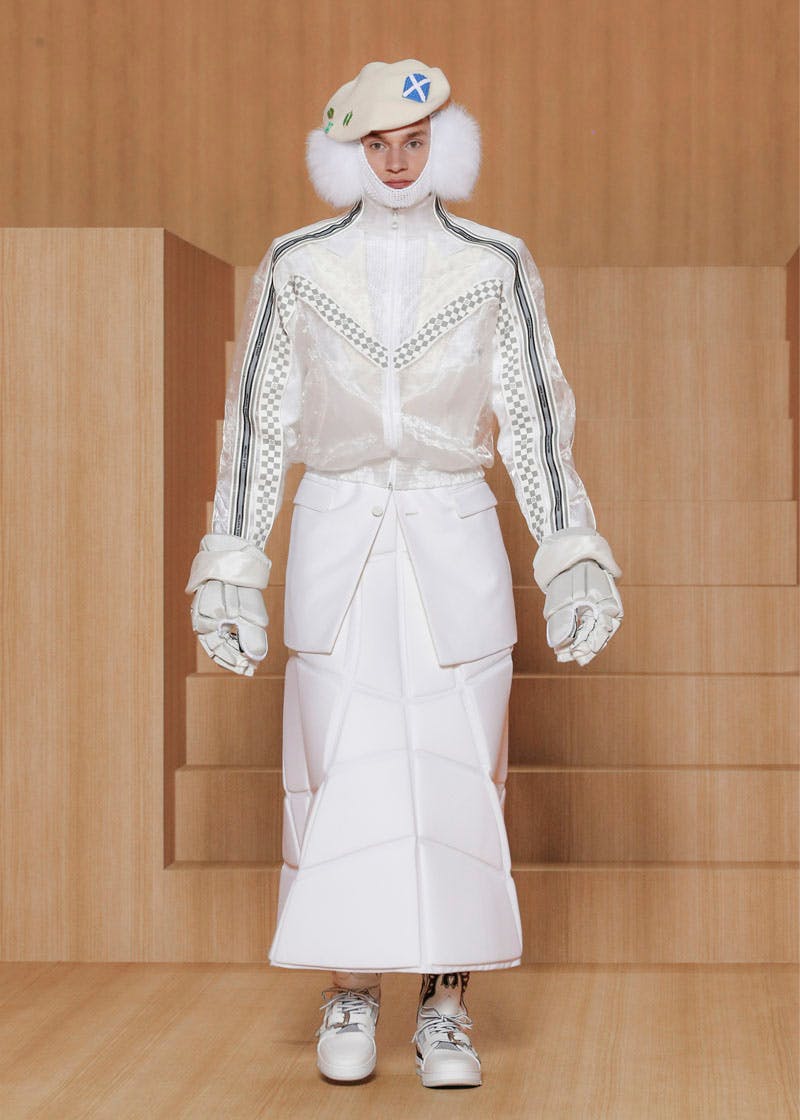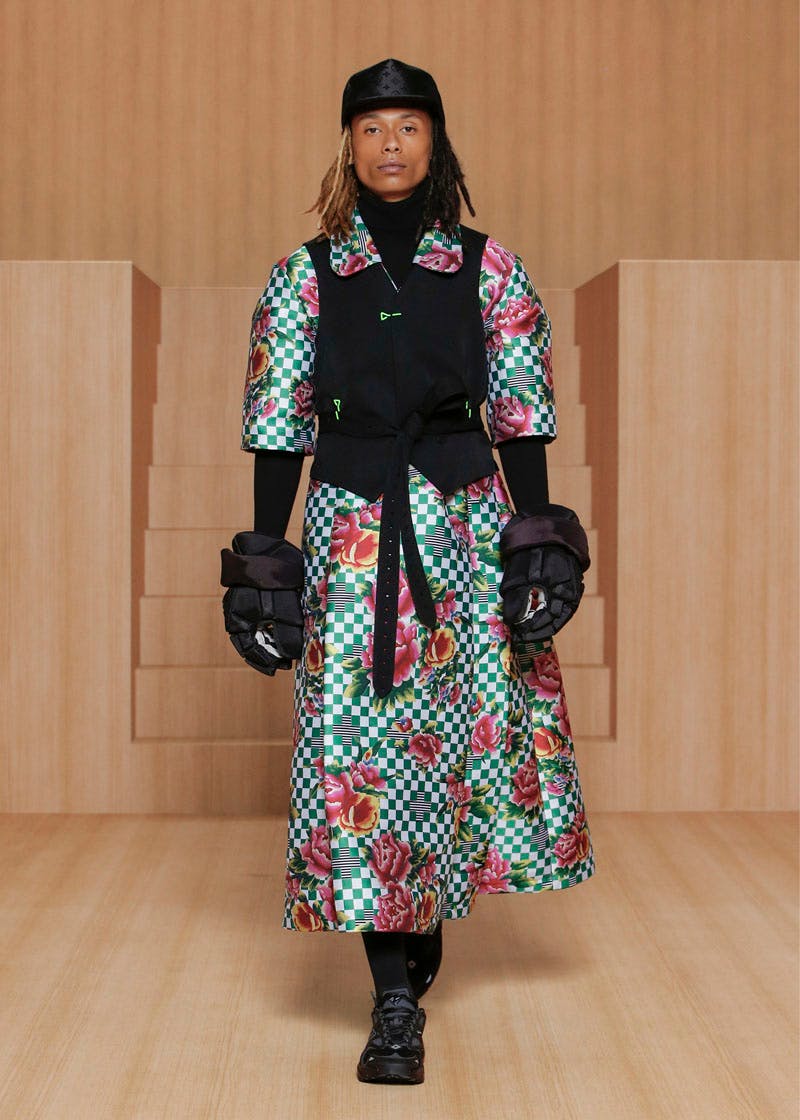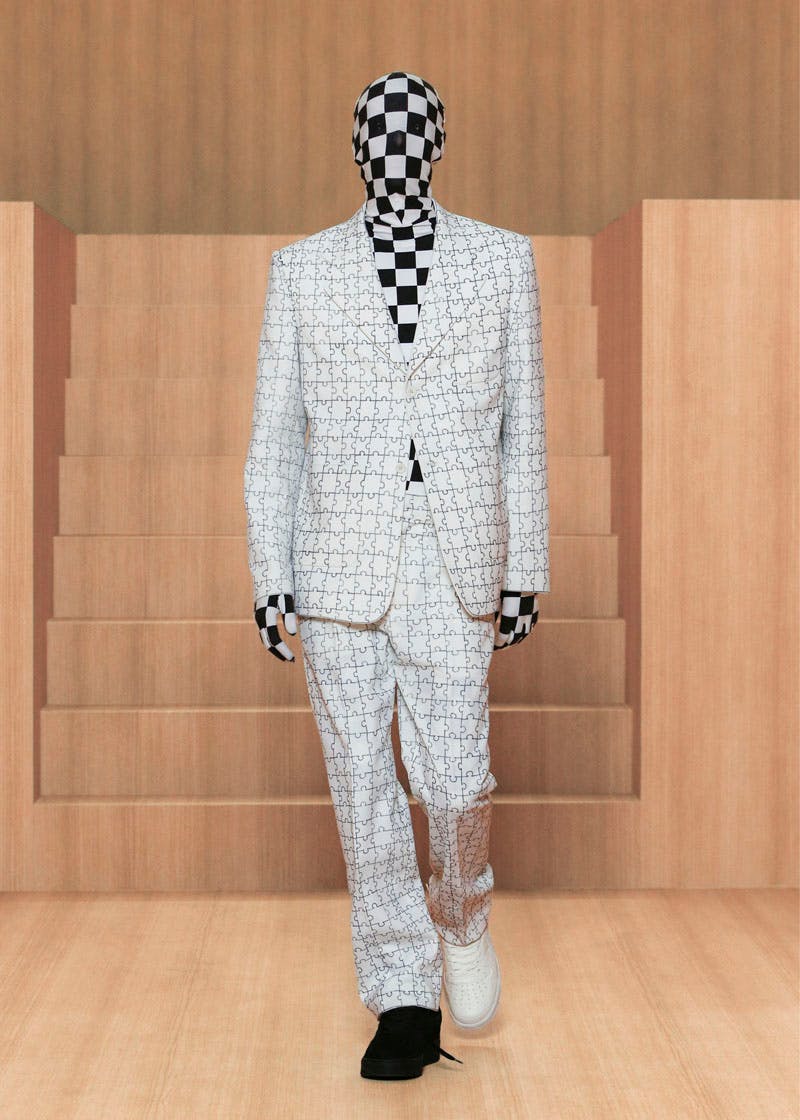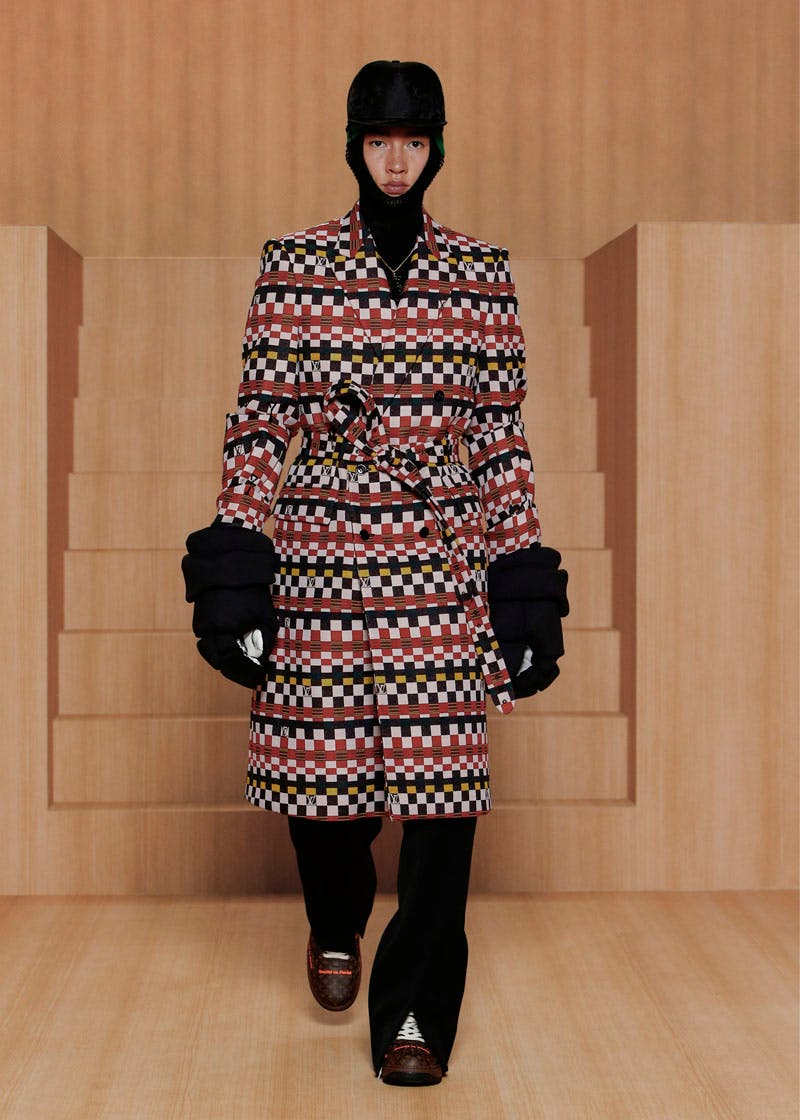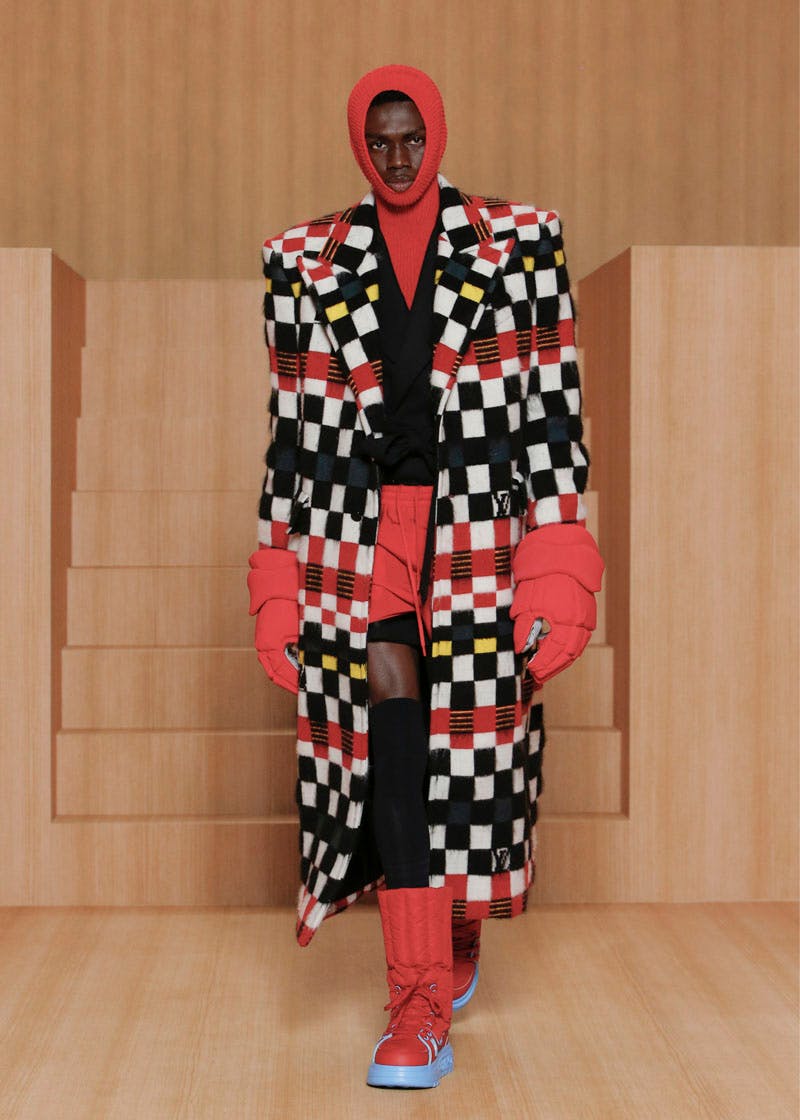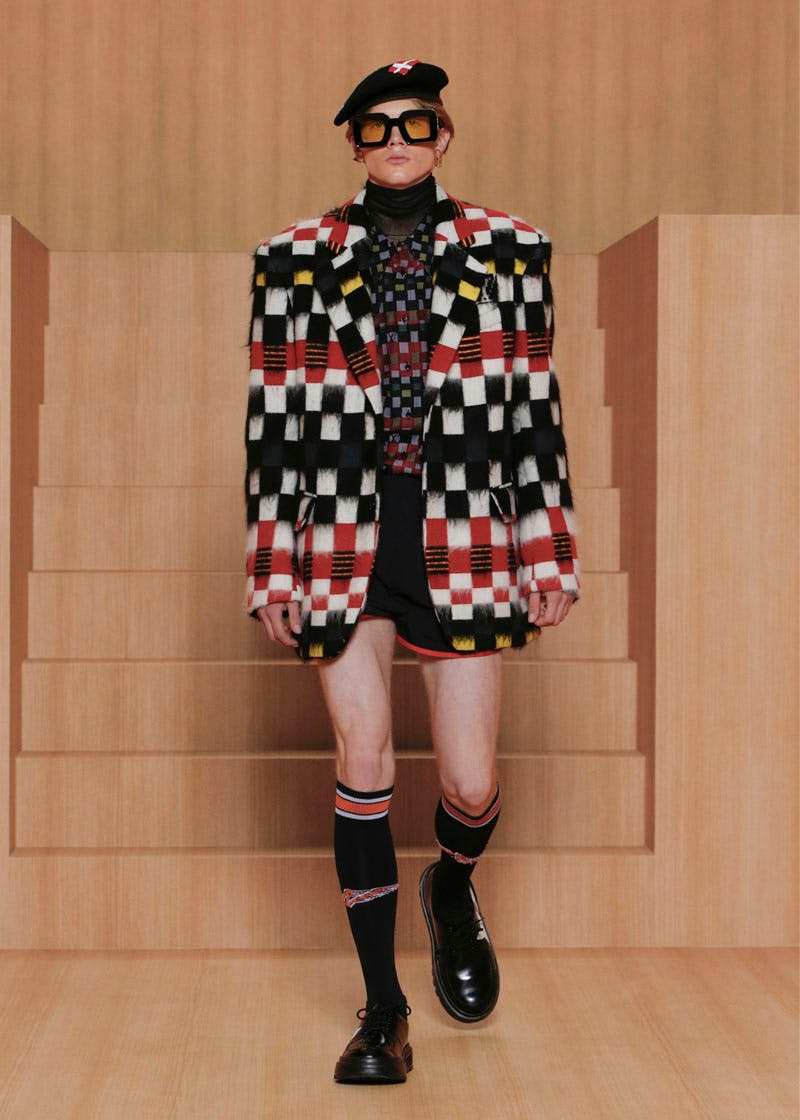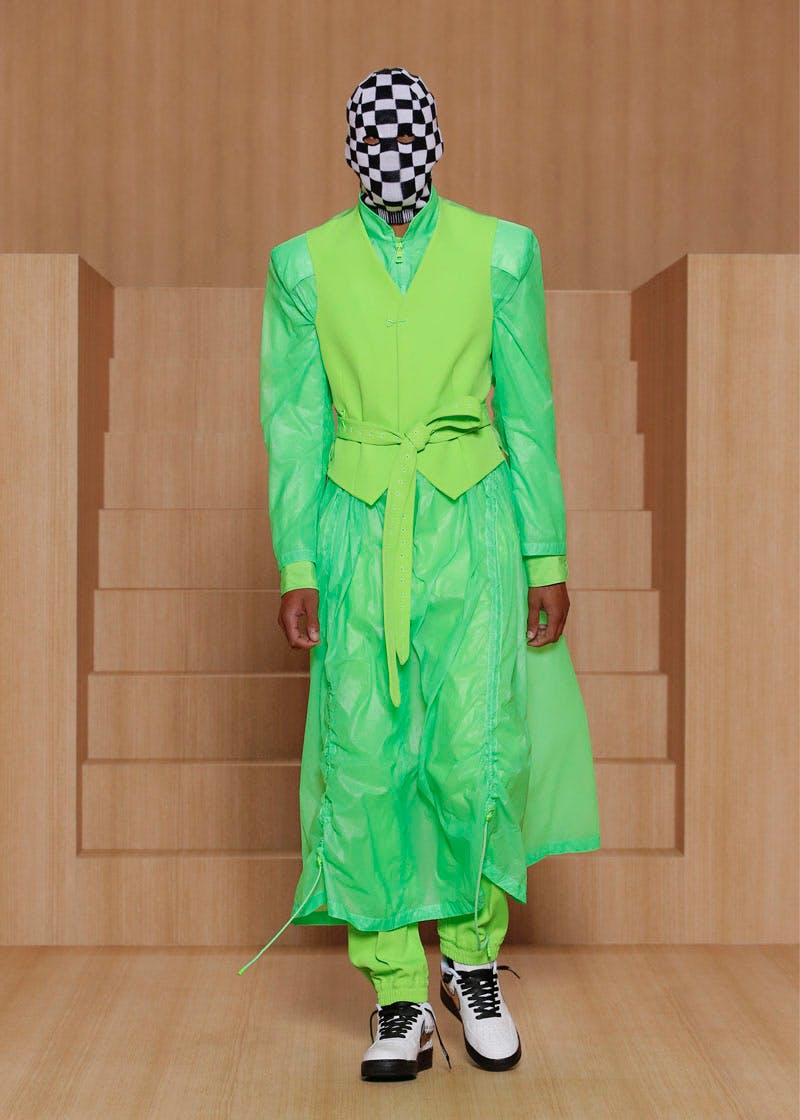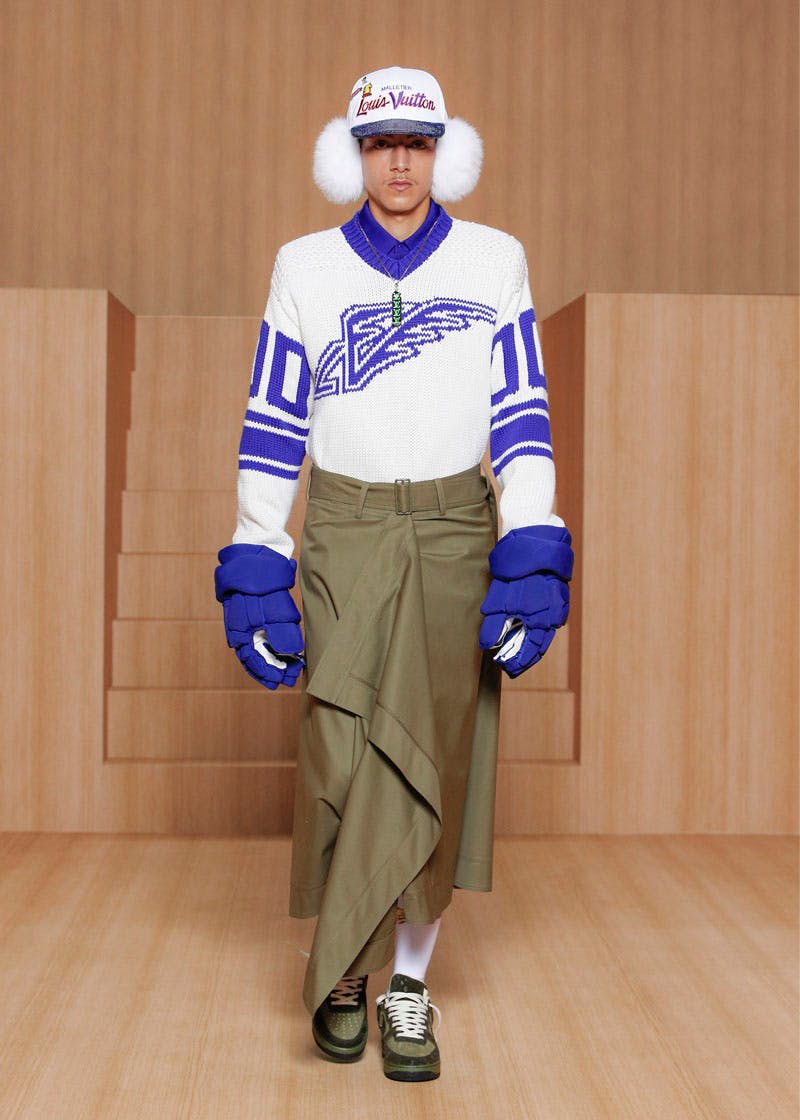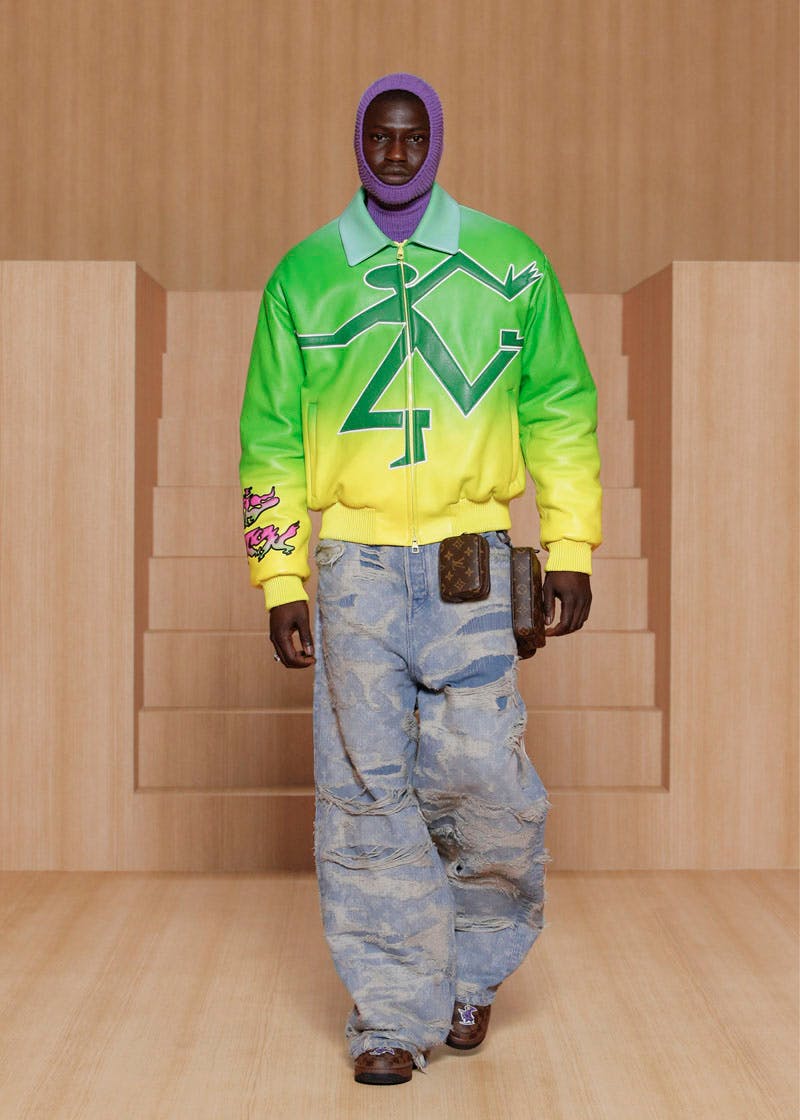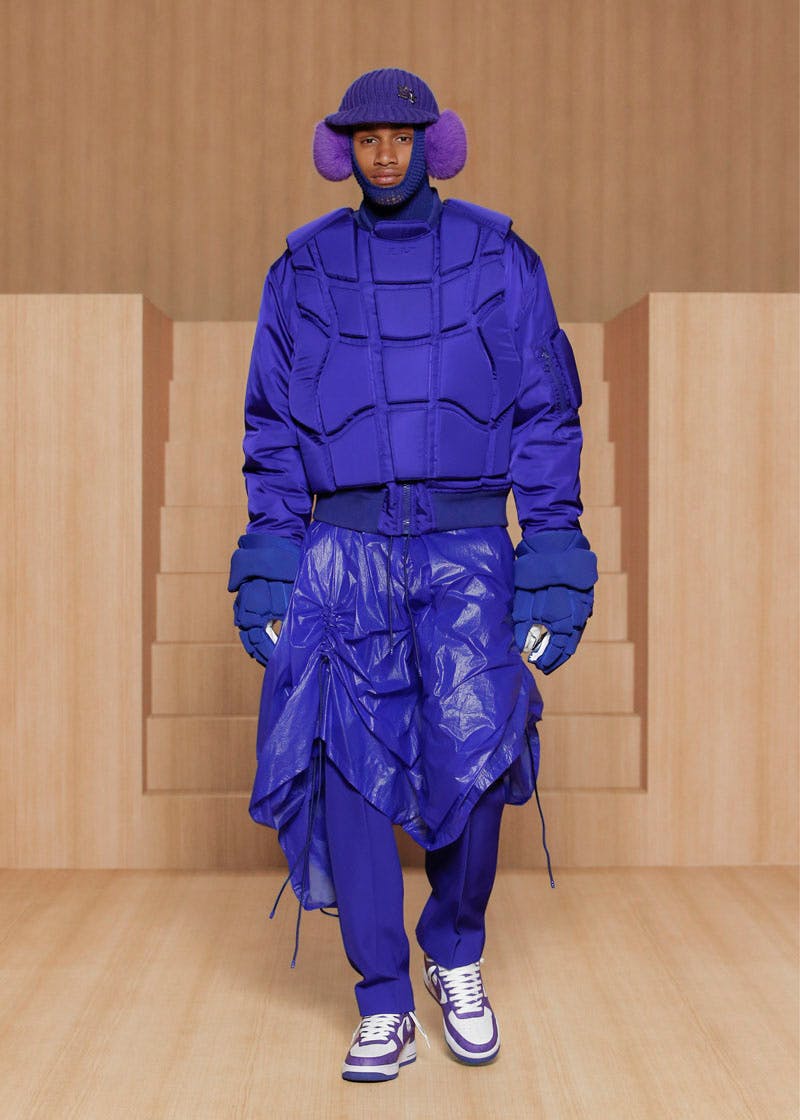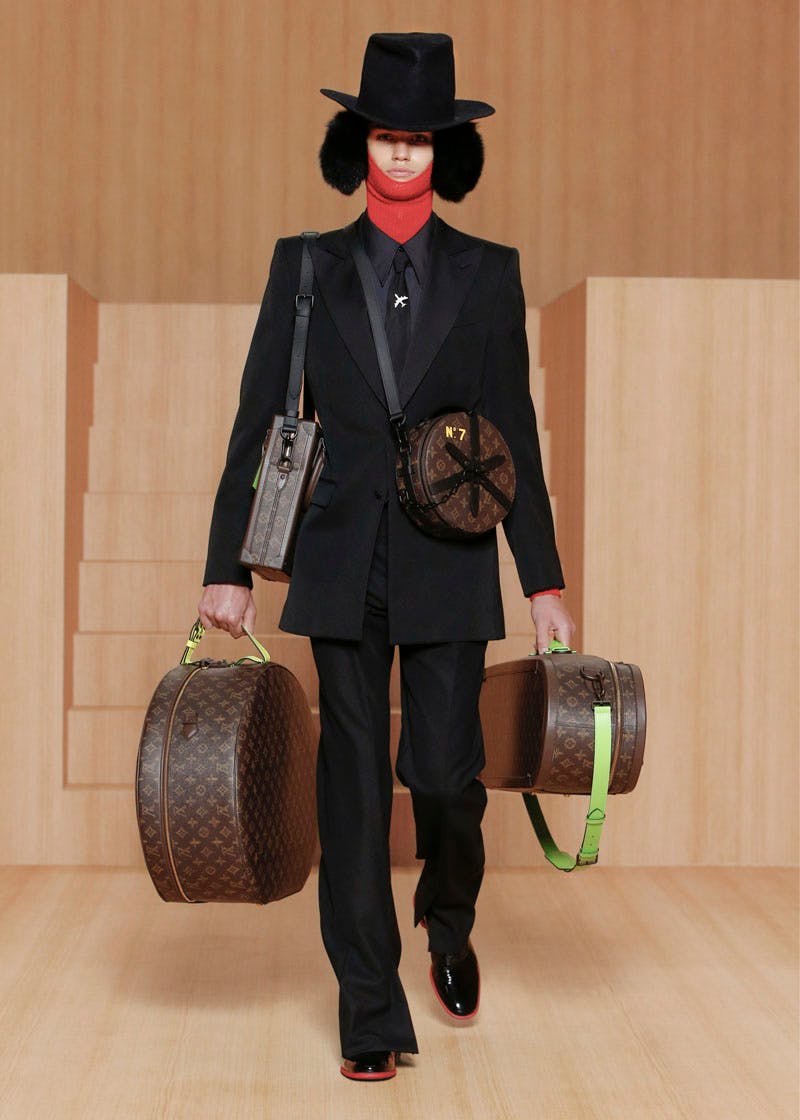 Per Louis Vuitton, in this way, "Amen Break becomes a metaphor for the myth of ownership in contemporary creativity," a theme that is right up Virgil Abloh's alley on the intersection of streetwear and luxury.
The collection is also punctuated by a rather lackluster new Louis Vuitton x Nike Air Force 1, whose unmerited hype detracted from the collection's power more than it contributed. But LV easily made up for that disappointment with a rainbow range of luggage and accessories that relied equally on atelier classic and super-modern style cues.
Overall, the collection, and accompanying film, were sublime. And in the end — much like I think Virgil intended — this is a collection for you and whichever version of yourself you choose to present.
Highsnobiety's Shopping List
Black Panther-Inspired Leather Jacket
Despite a truly spectacular outerwear offering, this jacket stood out for all the right reasons. A boxy leather jacket in venomous green that fades into yellow, the piece features a rave stick-figure across the front. It's impressive as is, but when the model turned around I actually gasped. A black panther steals across the back becoming one with an equally menacing LV logo. It's a moment that fully changes the context of the entire jacket.
The yellow and green color story transforms from playful palette choice and into a political reference to the Pan-Africanist struggle and Black nation, which frequently used this color combination. Then the raver graphic reveals its indebtedness to the hip-hop wardrobe.
Tracksuits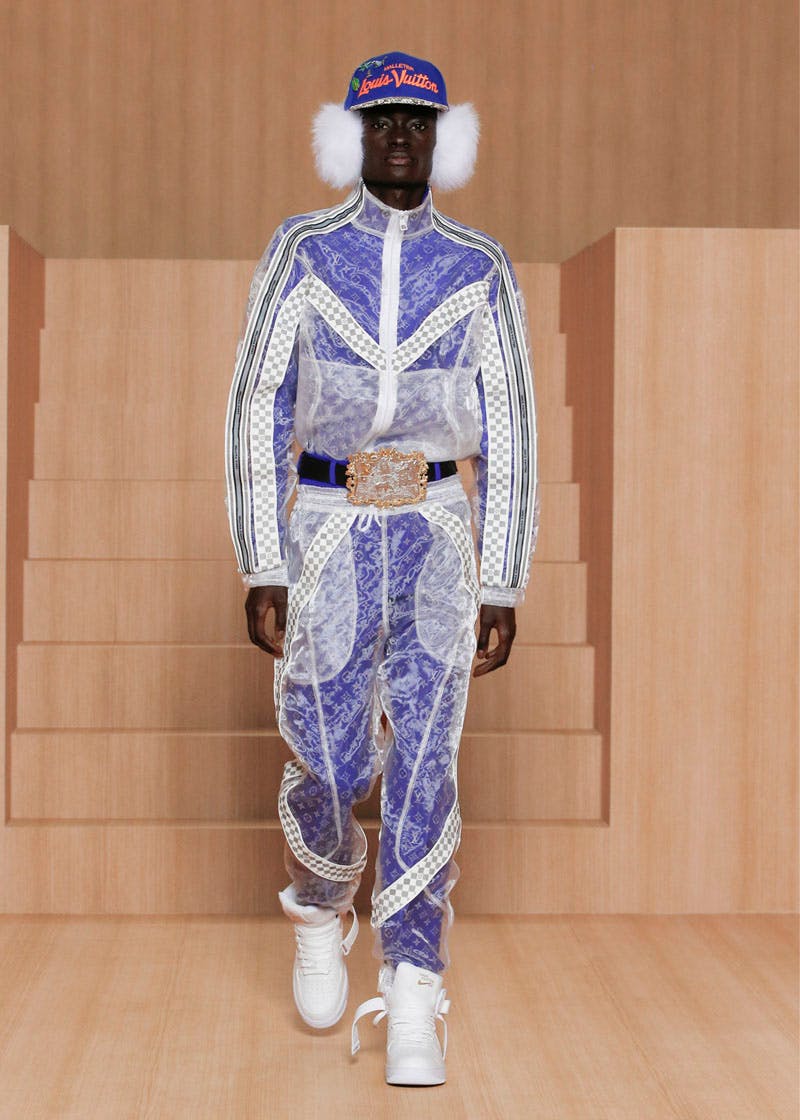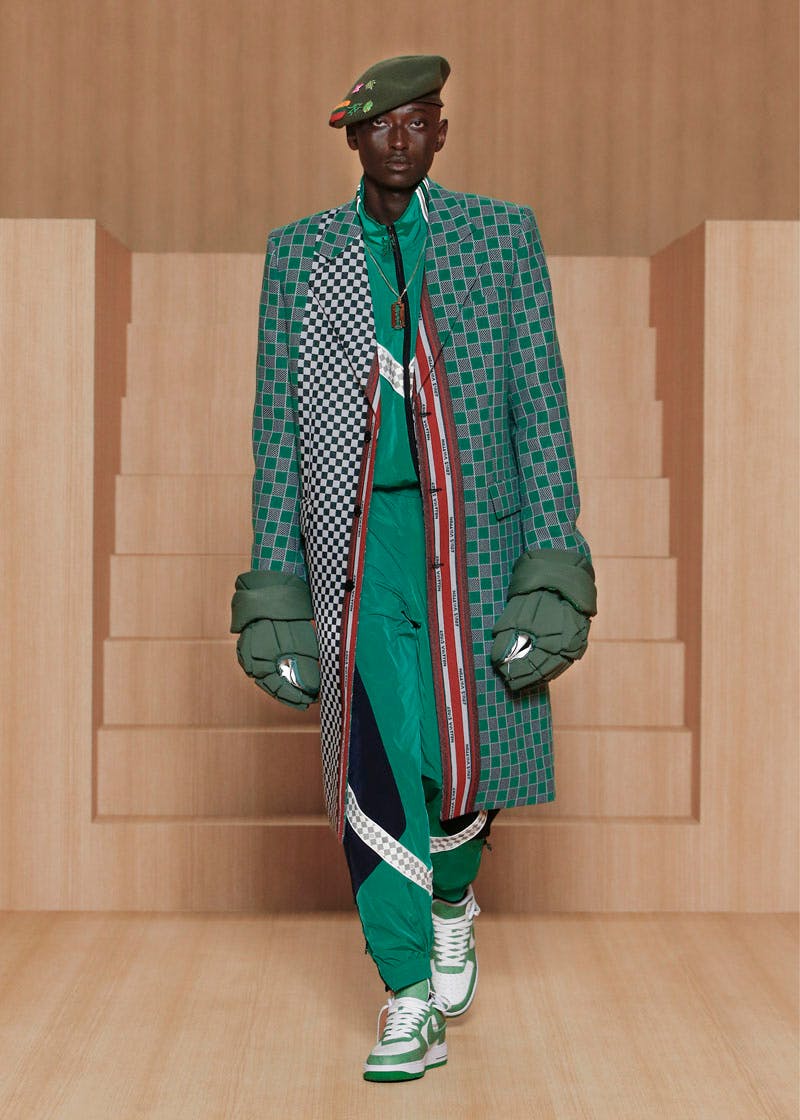 Since we're on the subject of luxury-to-street crossovers and references to the Black cultural canon, we need to talk about tracksuits.
Abloh really honored the art of the tracksuit with this collection. From billowing '90s-era B-boy trackies to the more streamlined suits we see on UK grimers, it's all there. Yet, they're not reserved to their popular contexts. According to Louis Vuitton, there's nothing you can't do with a tracksuit.
Face Masks and Balaclavas
While most designers this season have made it a point to look forward to the post-COVID days, there's one thing Virgil doesn't want us to leave behind: face coverings.
In this "new normal," face masks and balaclavas are part of a stylish wardrobe and LV SS22 presents us with many options to incorporate this safety precaution into our dressing, from suave to street.