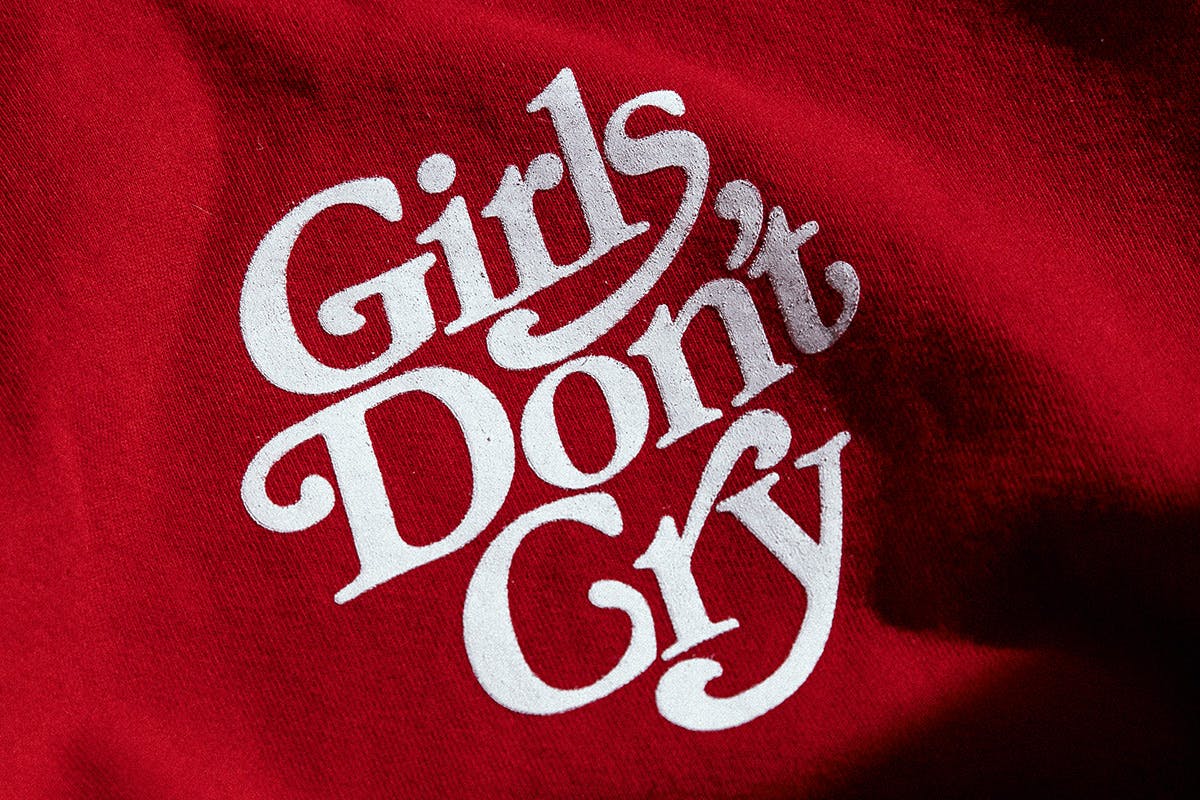 Verdy, the mononymous 32-year-old Japanese graphic designer who rose to the top of the streetwear scene in a little under three years, shows no signs of slowing down his takeover. Last month, he turned Harajuku into a two-day collab festival dedicated to him, his friends, and a staggering number of collaborations periodically released throughout the weekend.
Part-music festival, part-shopping marathon, and part-history lesson, the event dubbed "Verdy Harajuku Day" began as an idea last year, when Verdy and his stateside consigliere Paulo Calle (also co-founder of LA-based streetwear brand Rare Panther) found themselves releasing several collaborations in one weekend. Not even a typhoon could completely shut down the celebration (although Tokyo did shut down for a day due to heavy rainfall), which still managed to bring out eager hordes of kids to Japan's storied shopping neighborhood and the birthplace of modern drop culture.
In the United States, Thursday mornings have become the Pavlov's dog bell for fuccbois, eagerly anticipating new products from brands like Supreme. But in Japan, that's just another Saturday. It's a novel retail concept that's kept the country's retail scene booming – drawing crowds of new shoppers to shopping malls like Laforet (home to UNDERCOVER's MADSTORE, STORE by NIGO, and GR8, a Tokyo boutique synonymous with buzzed-about young designers) to venerable Japanese retailers like BEAMS and United Arrows, which tend to cater more to the perfected "prep" style that typifies conservative Japanese-Americana menswear.
"Verdy just wanted to bring people together," says Calle, who cites how events like Paris Fashion Week and ComplexCon have become cultural hubs as much as bastions to consumerism. "He wanted to bring everybody to Japan because he feels like Harajuku is what started streetwear."
Despite the language barrier, Calle says he and Verdy communicate mostly off of "energy," although sometimes a mutual, bilingual friend (usually Vick Okada from Tokyo-based music collective tokyovitamin) serves as a translator when they need to have a more substantial conversation. Calle and Verdy are so comfortable around each other that Verdy usually crashes at his place whenever he's in LA.
Over the past two years, they have been building a small empire through ephemeral pop-ups at events like ComplexCon, Hypefest, and Bobby Hundreds' Family Style Food Festival, where Verdy collaborated with Fairfax Avenue pizza joint Jon & Vinny's. But here in Harajuku, there's a bit of a homecoming happening. It was here that NOWHERE once set up shop, the seminal boutique run by NIGO and Jun Takahashi (aka the store where UNDERCOVER and A Bathing Ape were born). Other brands followed suit, like NEIGHBORHOOD, WTAPS, and BOUNTY HUNTER. But for the longest time, the OGs who established the movement were still its best-known names.
"It's kind of crazy," says Chris Gibbs, current owner of Union Los Angeles and (as of last year) Union Tokyo, which joined the shoppable streets of Harajuku. "I was waiting for the next young blood of the Tokyo scene, and for whatever reason, it never happened." Gibbs is no stranger to finding the next big thing in Japan before blogs and Instagram. He's developed a reputation for giving niche labels like visvim, Wacko Maria, and Kapital premium shelf space before they blow up to a wider audience.
"I feel like what Verdy's brought is a youthful energy and a new kind of shine to [the scene]," says Gibbs. "But I think he's still playing by the rules; he's not creating new rules."
Born in Osaka, Verdy went to Osaka Design School and got his start in the music scene, designing artist flyers, venue calendars, and music festival posters. In 2008, he co-founded VK Design Works with fellow artist K.I.T., although he is now its sole member. Four years later, he took his talents to Tokyo and launched his first collaborative project with Hikaru Iwanaga's BOUNTY HUNTER, an early Harajuku streetwear brand with close ties to NIGO and Jun Takahashi. Verdy's BOUNTY HUNTER collaboration features an anarchy symbol turned into a smiley face with the number "3" for eyes. It's a work called "ANARCHY & PEACE," and it accurately reflects the duality of Verdy's graphic language.
His love of rock, punk, and emo inform his approach to brands. Both Wasted Youth and Girls Don't Cry are pretty much promising indies with a highly-engaged fanbase that make no music, yet move a ton of merch. Wasted Youth, founded in 2016 along with a skate team, has a logo largely inspired by vintage Budweiser. A year later, he established Girls Don't Cry as a wearable love letter to his wife Tomu during their first joint trip to Los Angeles. She wore the tee to a pop-up hosted by Anwar Carrots, and when people asked about it, Verdy decided to turn it into a brand.
Verdy's penchant for striking typefaces and his ability to turn slogans into subversive logos feels rebellious in an era dominated by brutalist, sans serif fashion houses and streetwear brands alike. There's a nostalgic touch to the Girls Don't Cry logo, versus the blatant, in-your-face attitude suggested by Supreme's box logo. It sort of feels like something you've discovered, versus an object that demands your attention.
One part of Verdy's secret stuff is his love affair with Los Angeles, that allowed him to build a network in the city's bustling creative scene. In addition to his early relationships with Calle, he met Kyle Ng of Brain Dead early on, and made it a habit to support artists and designers he was a fan of, like Eric Elms of POWERS. Through Calle, Verdy also met artist Reginald Sylvester II. "Verdy's always been super talented, a fucking great artist, and super genuine," says Sylvester. "He's just getting the shine that he deserves."
As someone who's made the jump from streetwear to fine art, Sylvester sees a certain kinship with Verdy beyond mutual appreciation. He's also amazed at Verdy's ability to not just create instantly hot brands, but universes full of characters like Vick, a fluffy, cartoonish dog that's appeared on everything from vinyl toys, Verdy's recent "Rise Again" collaboration with Uniqlo, and two recent exhibitions with Takashi Murakami shown at Verdy Day and ComplexCon.
"It speaks to true Harajuku roots," continues Sylvester. "For a lot of us in the States paying attention to NIGO, Hiroshi Fujiwara, or any of these Japanese streetwear guys that we like, he's the generation after that."
Indeed, co-signs from some of streetwear's OGs boosted Verdy's clout. In 2018, he linked up with UNDERCOVER's Jun Takahashi on a Wasted Youth collab and a takeover of the UNDERCOVER MADSTORE. Earlier this year, Verdy and NIGO began dropping a series of HUMAN MADE x Girls Don't Cry collabs at pop-ups around the globe, with the latest version released at NIGO's "Store By NIGO," rebranded as "Store By VERDY" in celebration of Verdy Day.
"You gotta understand the history so you can move forward," adds Calle. "But without any of those guys, none of us would be here."
For Calle, it was especially edifying to work with Angelo Baque of Awake, since they're both of Hispanic descent. He introduced himself and Verdy to Baque just last year at UNION Tokyo, when Girls Don't Cry dropped a collab. Baque immediately liked their energy, and also respected what they were bringing to the table. So he was more than excited to partner with Verdy for an exclusive capsule for Verdy Day.
"The interesting [thing] about Verdy and Paulo is that they didn't do it the traditional way," says Baque. "There's kind of a weird caste system that still exists in Japan, and it hasn't really allowed for young talent."
It's a stark contrast to the vibe Baque senses stateside, where he feels the doors are wide open for young talent to come up. While he's admittedly protective of his brand and the partners he works with, he respects what Verdy has built enough to allow him to take more of the creative reins.
"Everything that he does — from a graphic design point of view — is clean and simple. It feels like it has legs," adds Baque.
Chris Gibbs also feels like Verdy is more than just a flash in the pan. His ability to work with the likes of NIGO, Baque, and Takashi Murakami alongside younger labels like Babylon, POWERS, and Cherry Los Angeles speaks to how plugged in he is with multiple generations of street culture.
"Hopefully he can usher in a whole crop of young blood doing new, different, and interesting shit," says Gibbs. "Something like today, where he basically took over all of Tokyo."