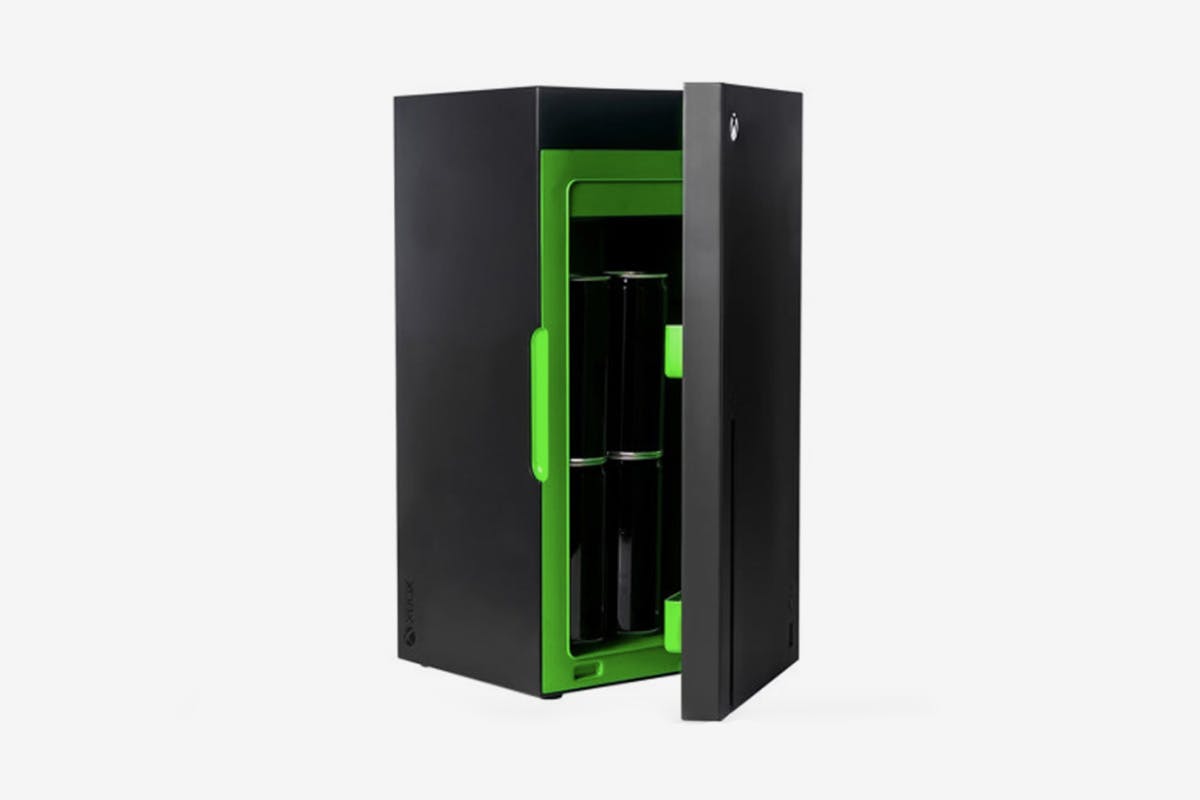 Most people know how engrossing a good video game can be. You know those days when 'one more checkpoint' becomes 15 more checkpoints and you can't put the controller down. Usually, the thing that would break your rhythm on a day like that would be a toilet break or a refreshments break. We can't help with the toilet break, but the Microsoft XBOX Series X Mini Fridge can definitely help with the refreshments. Plus, standing with a price barely over retail, its no wonder it's been the best-selling collectible of all time at StockX.
Originally teased by Microsoft during the E3 Gaming Convention, the XBOX Series X Mini Fridge is housed in a 18-inch black tower which can hold 12 cans or snacks over two shelves and door space. Fitted with a USB port for your to charge your devices, it's basically the most useful thing in your gaming room aside from your actual console.
Designed to be almost indistinguishable from the actual XBOX Series X console, the XBOX Series X Mini Fridge slots effortlessly into your gaming area without bringing the tone down. Initially exclusive to target, the mini-fridge sold out quickly but you can still bag yours from StockX.
Shop the Microsoft XBOX Series X Gaming Fridge at StockX below.
US Plug
UK Plug
EU Plug
Want to keep browsing? Head to the Highsnobiety Shop for more products that we love. Highsnobiety has affiliate marketing partnerships, which means we may receive a commission from your purchase.