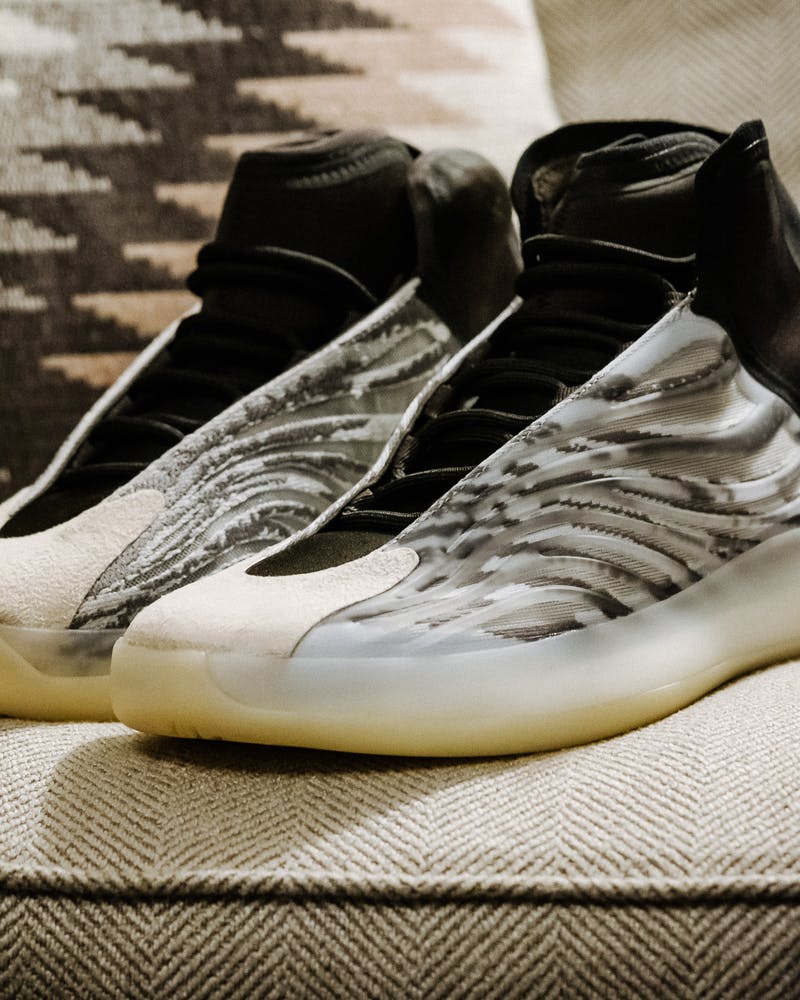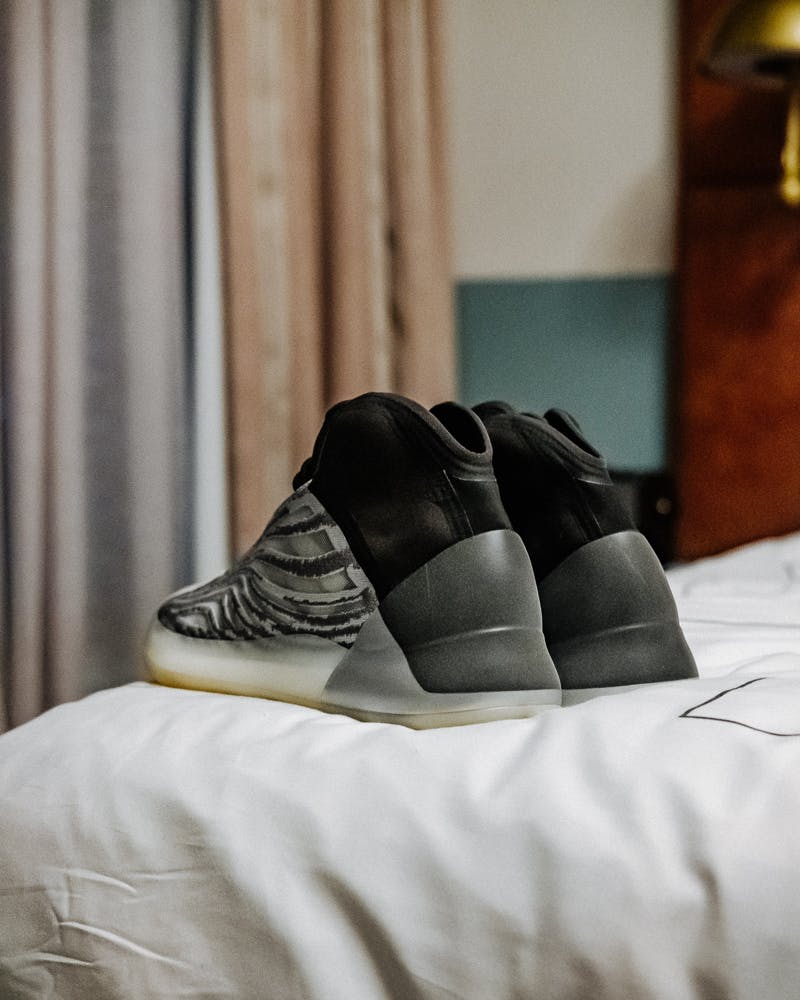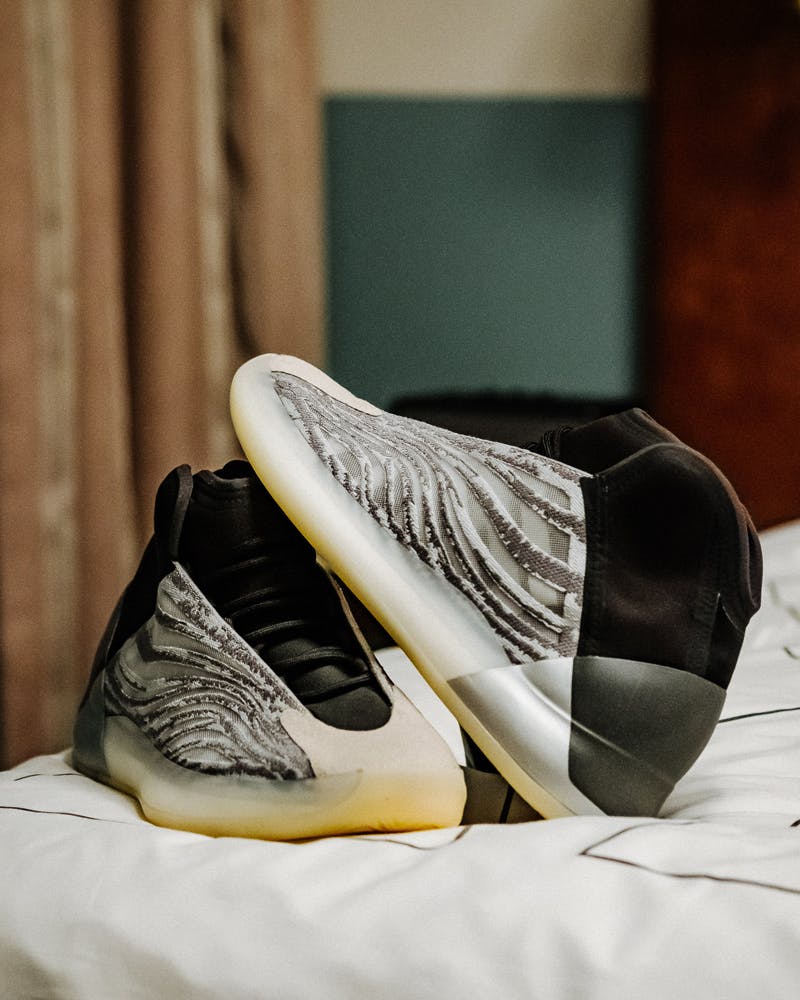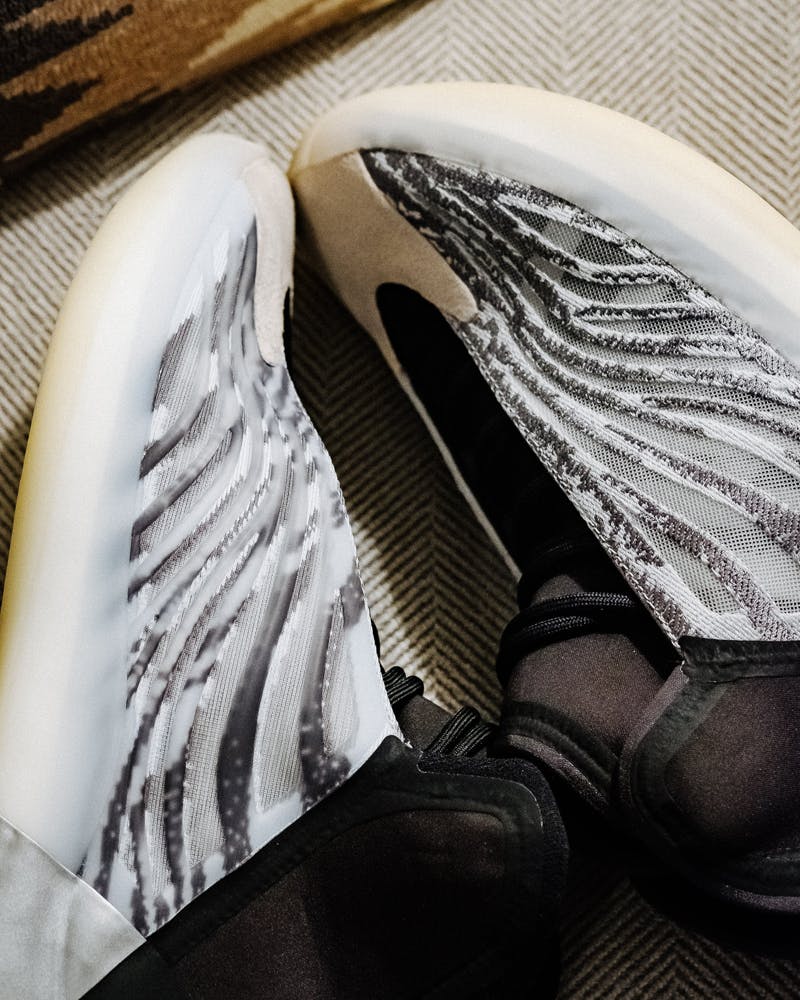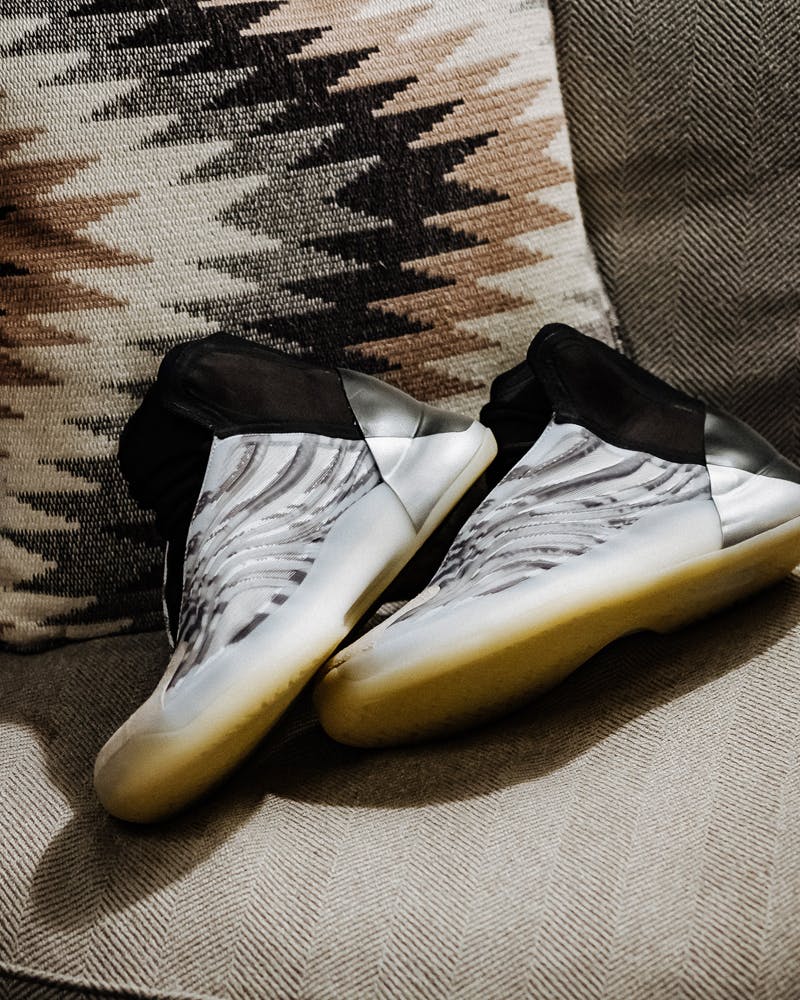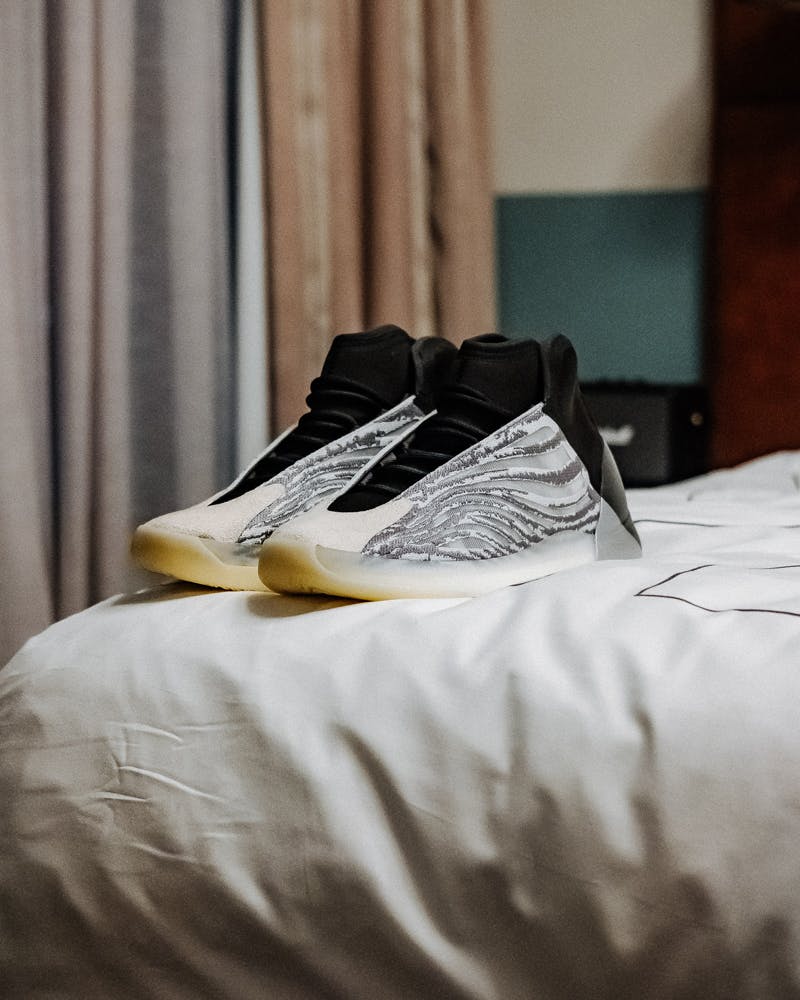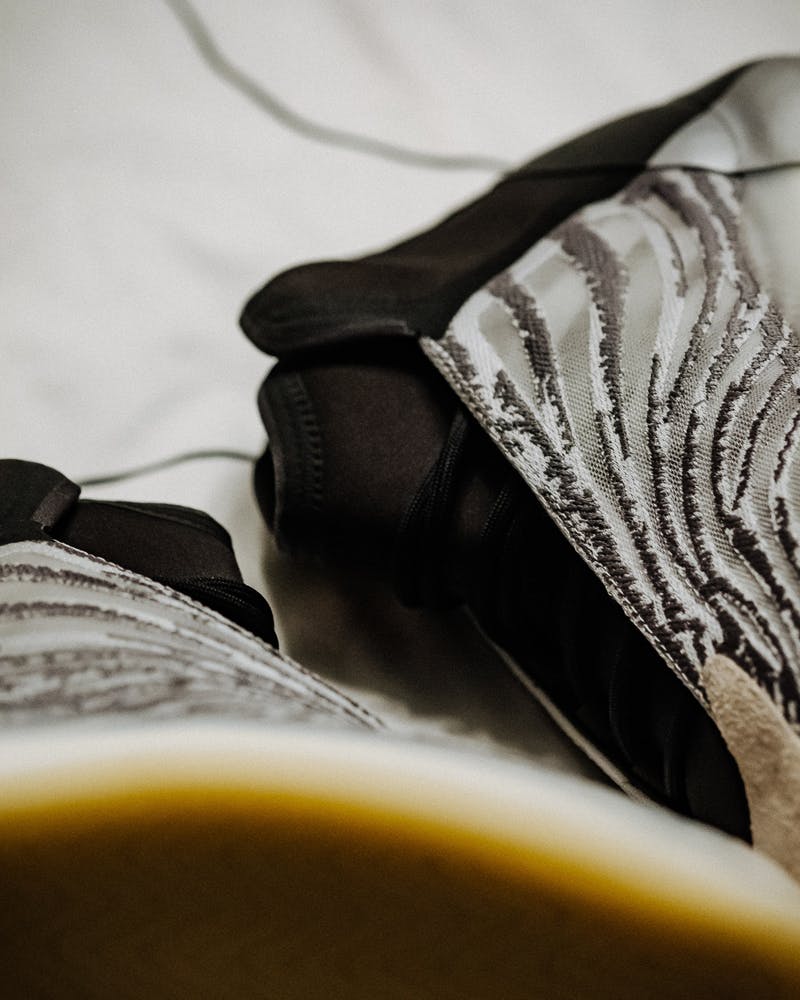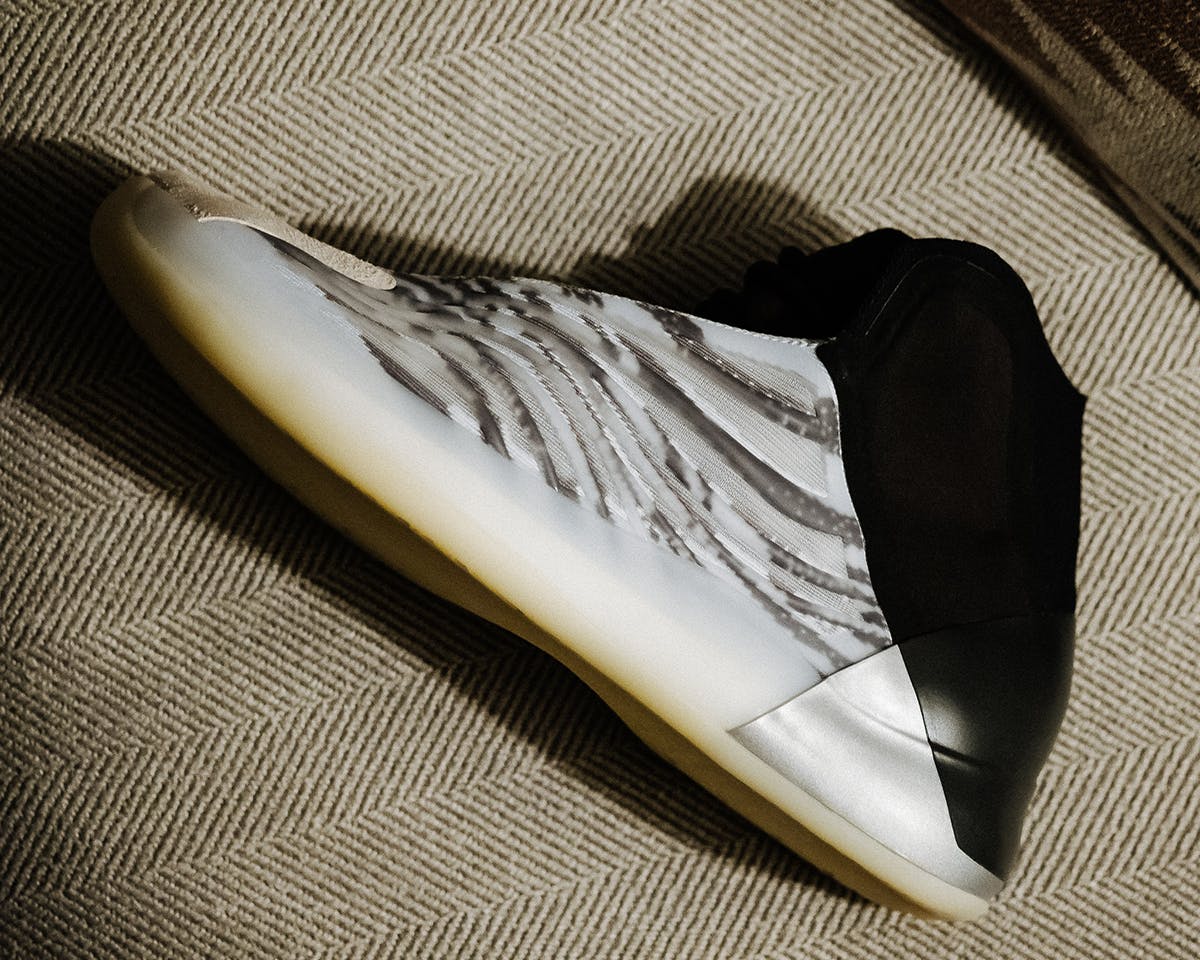 Chicago's infamous wind—nicknamed "The Hawk" wasn't the only thing raging through the city this weekend. Yesterday Kanye West took to the streets in Sherpa tanks to give away his latest sneaker, the YZY QNTM. Tonight at the NBA 3-Point Contest, expect to see a new challenger on the court—the YZY BSKTBL, a very similar shoe with a few key differences that make it more court-ready than its lifestyle counterpart.
Side-by-side the differences are minimal to the untrained eye, but upon closer inspection, they become more apparent. Will it matter if you're wearing these just to flex? No. But if you're looking to ball seriously, then the extra bells-and-whistles applied to the BSKTBL might actually matter when it comes to helping your game.
For starters, the upper of the YZY BSKTBL is finished with an RPU cage over the embroidered mono mesh for more structure and durability, while retaining the suede toe overlay on the regular QNTM. Both shoes feature reflective material through the webbing and heel counter, a herringbone outsole, as well as a re-engineered full-length drop-in Boost midsole. However, the YZY BSKTBL steps it up with a high-performance shank made with athletes in mind. It also features a knitted elastic collar for a lock-down feel and increased multi-directional support.
Stay tuned to the NBA 3-Point Contest tonight to see the YZY BSKTBL make its on-court debut.