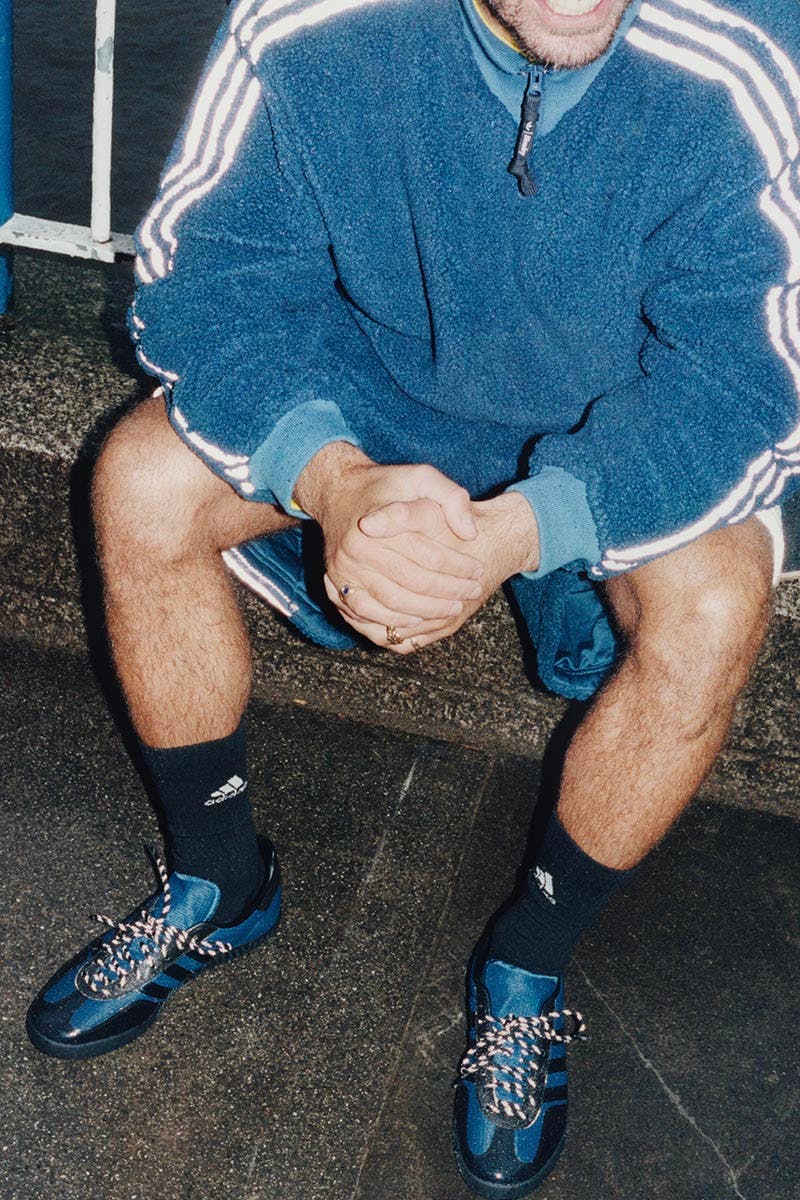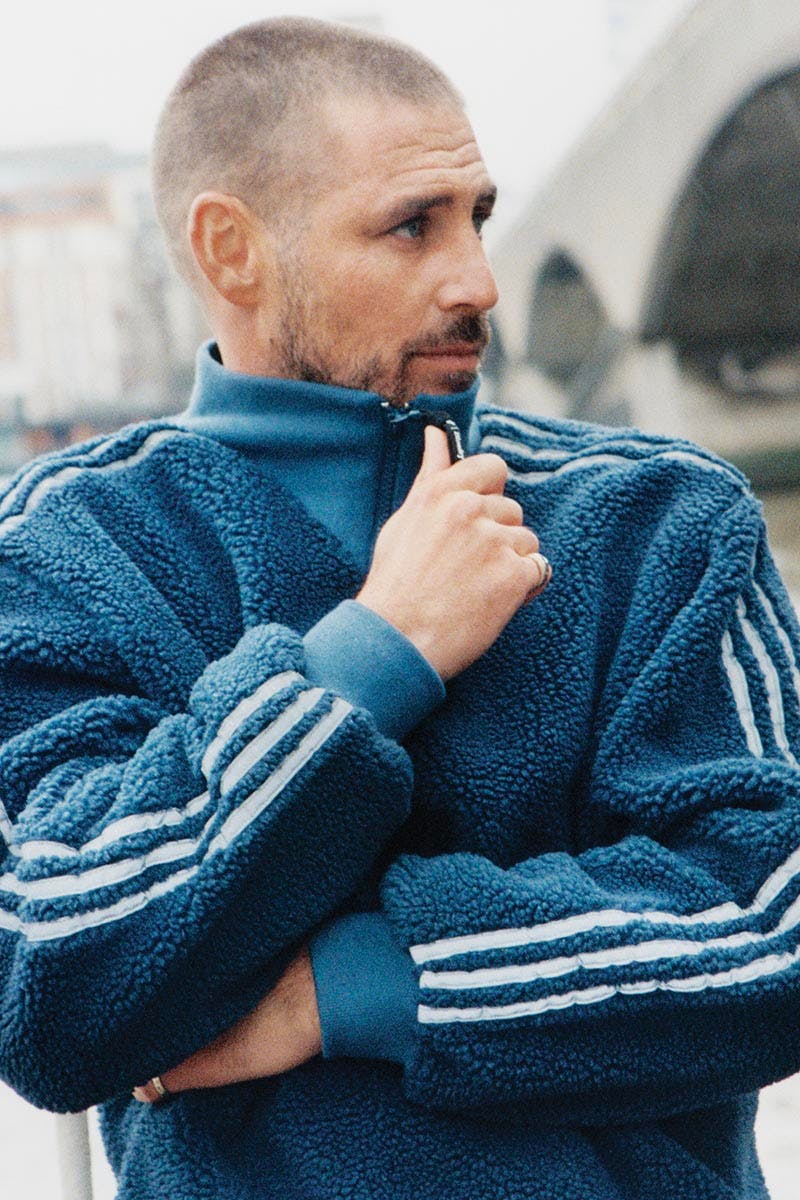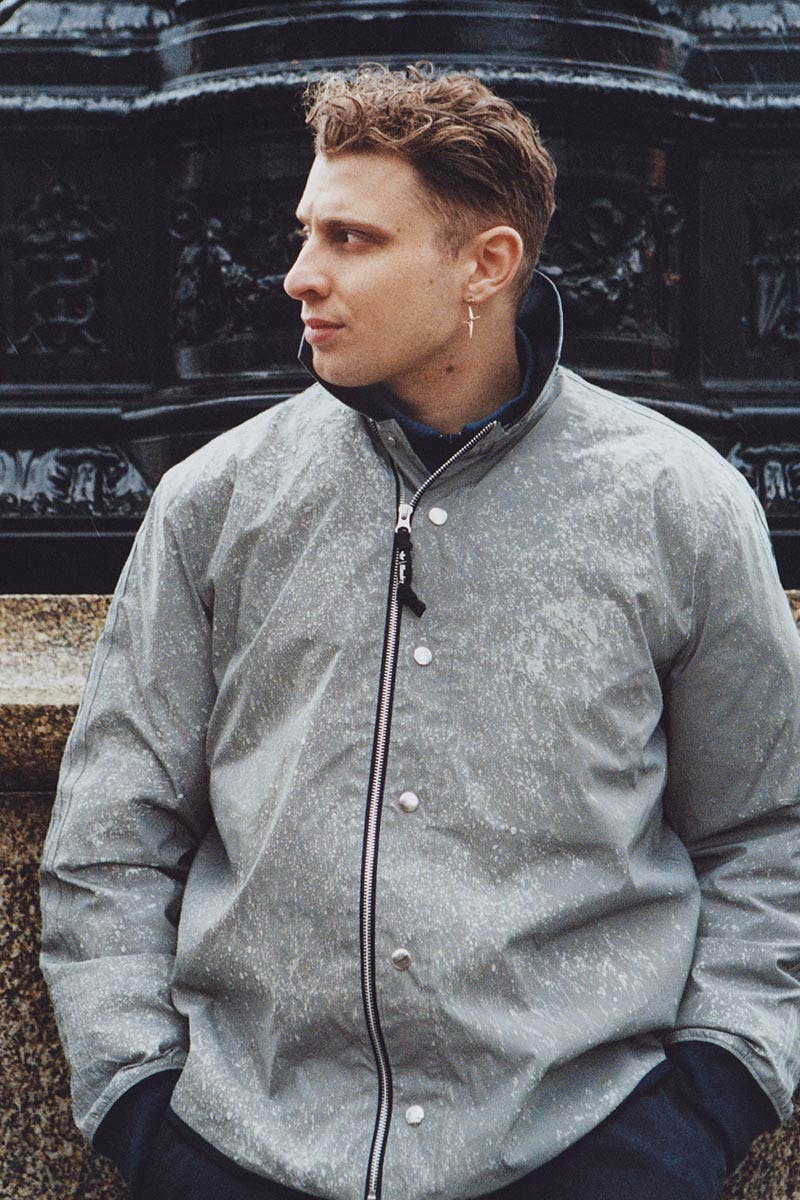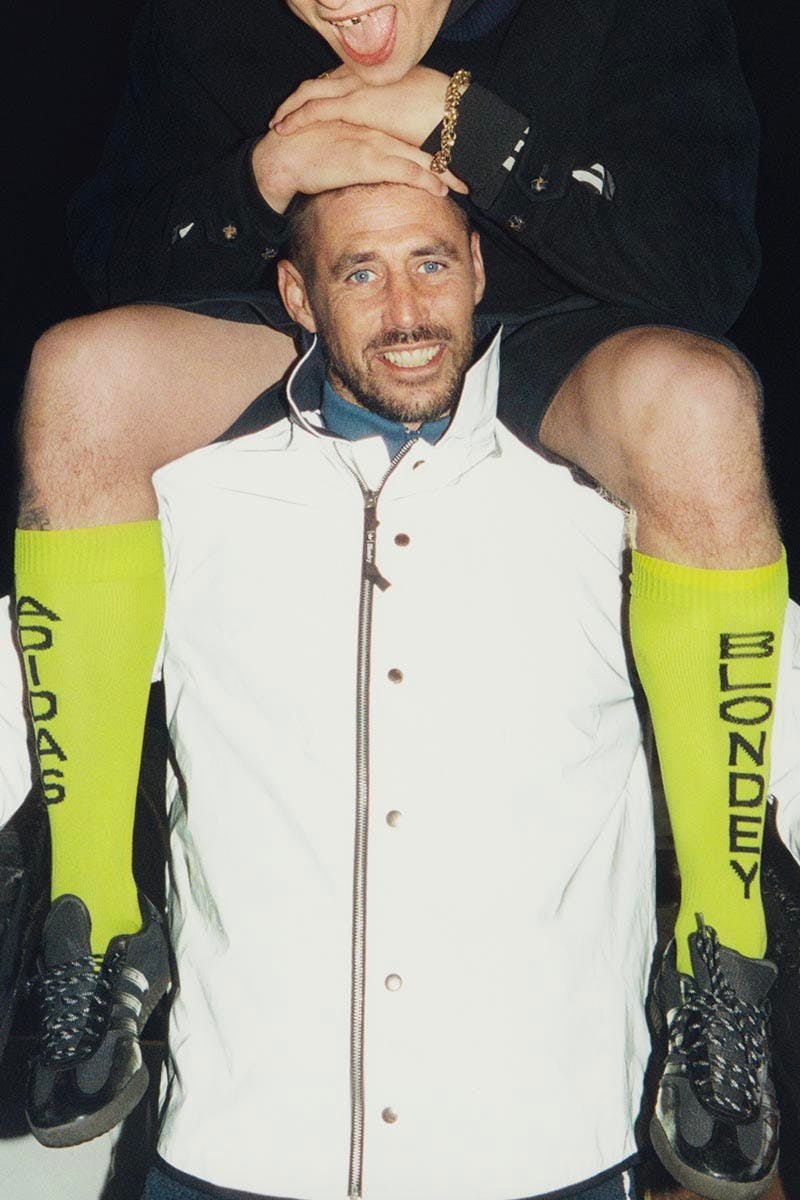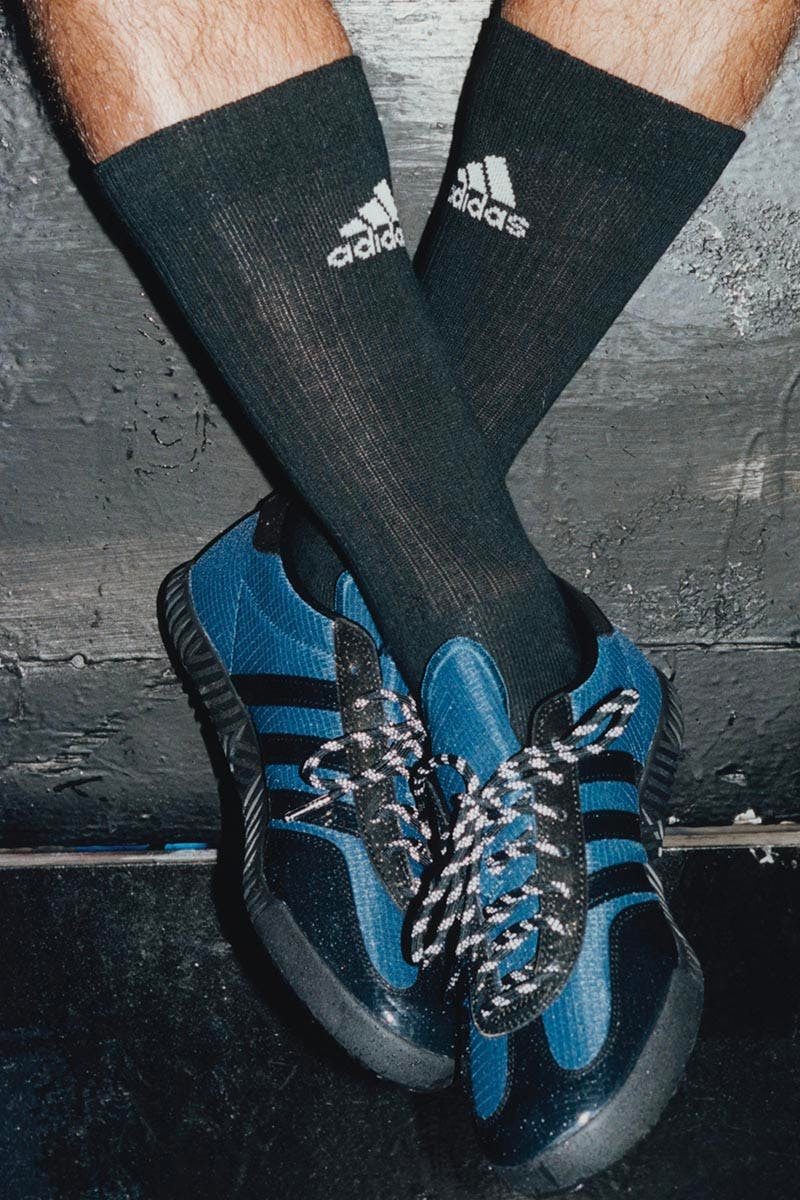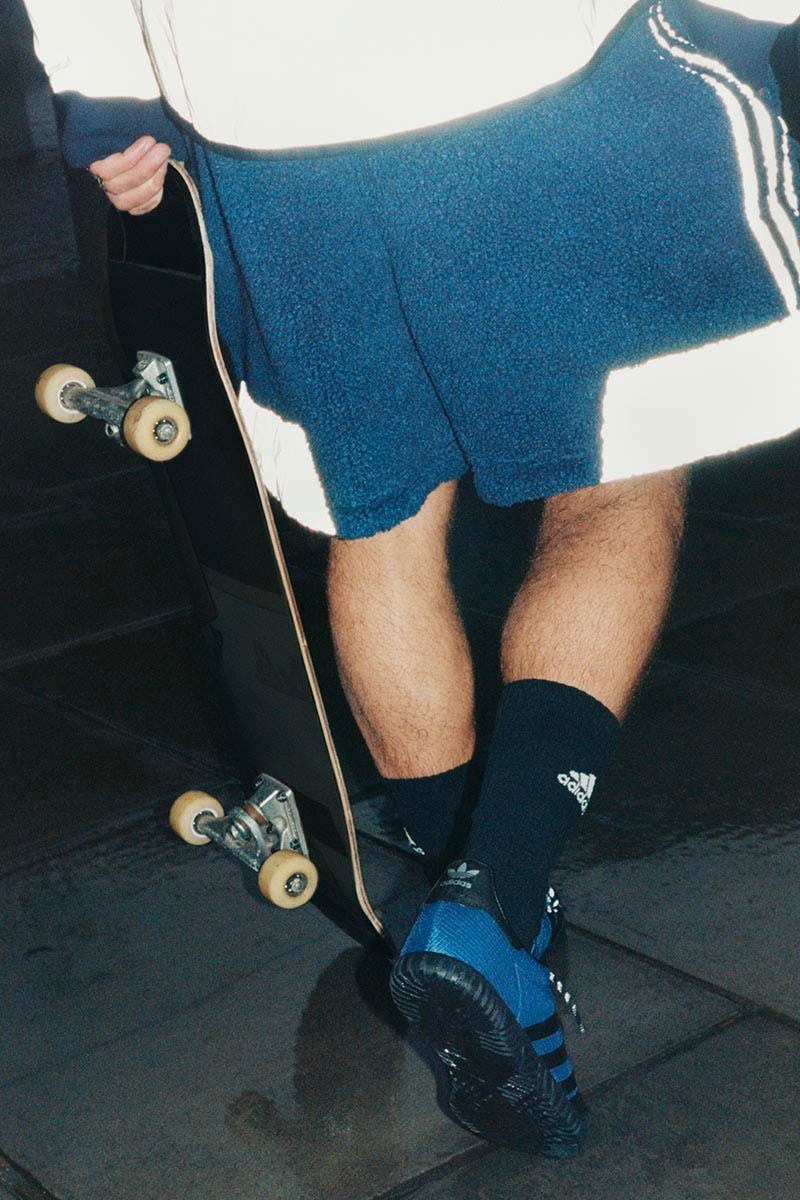 In a move that feels true to self, Blondey's new Spring/Summer 2022 A.B. adidas Skateboarding collection serves as an amalgamation of British style subcultures, blending '80s football, terrace fashion, and skateboarding with a utilitarian edge.
If there's one thing that Britain is rich in, it's history.
Huge parts of it are nothing to be proud of, but one thing I am proud of as a Brit is our subcultural style history. From the punks to mods, casual to terrace, ravers and acid house, hippies, and skate, there's rich picking to be fond of that has built an impressive style profile for the nation.
For his latest collection alongside adidas Skateboarding, global Pro team rider, model, and designer Blondey blends cross-cultural references to deliver an all-new A.B. adidas by Blondey line-up inspired by London.
Spring/Summer 2022 is all about function, with utilitarian elements applied to archival silhouettes and cherry-picked details from Blondey's own Thames label, realized through a premium apparel collection.
Consisting of several pieces, including the reflective A.B. Jousting Jacket and "Bluebird" colored fleecing, the lineup is skate style that feels personal.
"A lot of people think that us skaters shouldn't be interested in anything other than skating," Blondey said in a statement. "I don't feel that way. I feel the opposite and hope that this continued partnership with adidas shows that.
All of my favorite skaters have borrowed from other sports and cultures—Mark Gonzales in his fencing shoes, for example. I'm more interested in making the Gazelle, an indoor football shoe, skateable than I am in making skate shoes. That's why I skate for adidas."
Sneakers are, of course, core to the collection, and as mentioned, the terrace staple Gazella Indoor takes the focus. Releasing in two colorways (blue and black), the A.B. Gazelle Indoor by Blondey features a transparent TPU eyestay, nubuck heel tab, T-toe detail, heavy ripstop upper, and the tooling of the '80s classic Indoor Super.
The collection will drop via a two-pronged release schedule, beginning with the darker-colored A.B. Gazelle Indoor on March 30 via Thames and adidas Confirmed on April 2, while the blue colorway and apparel collection will release across the same platforms on April 20 and 22, respectively.
Shop our favorite products