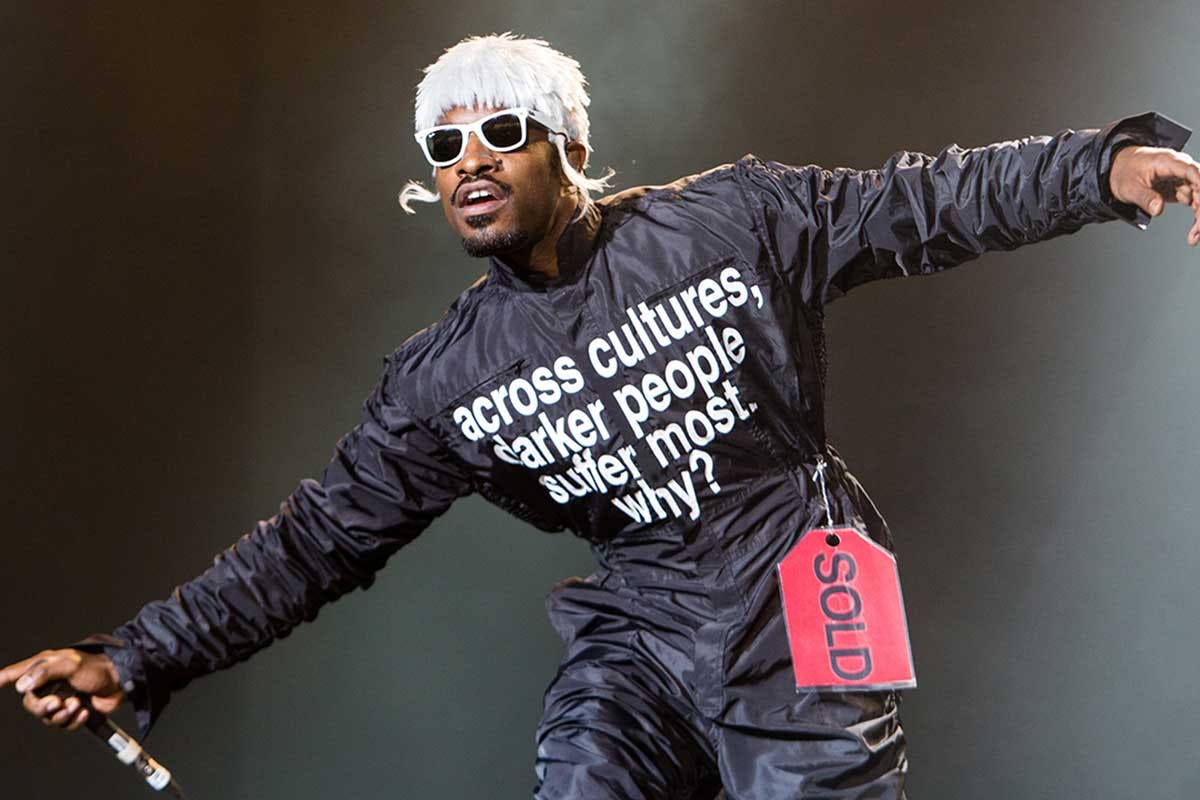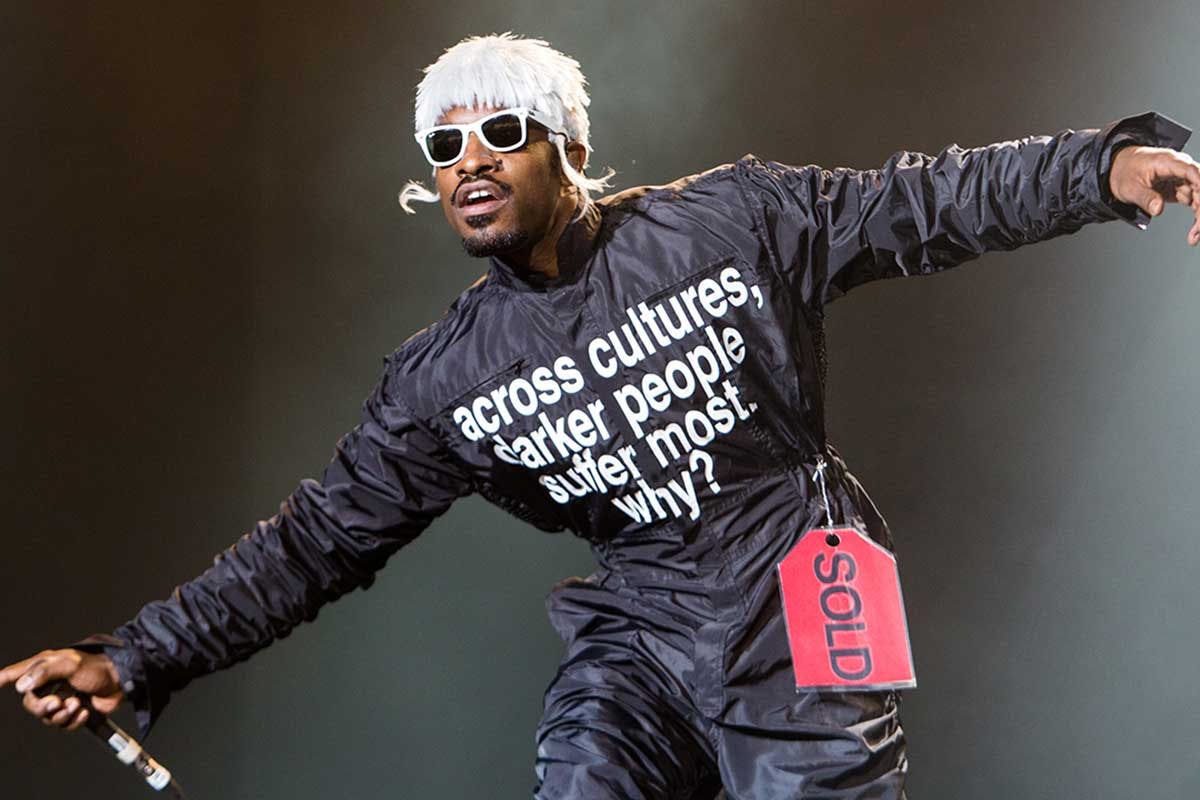 André 3000 is raising funds for The Movement for Black Lives with 13 new sweaters inspired by his iconic outfits from the 2014 OutKast reunion tour.
Text from the original jumpsuits including "Narcissistic Americans," "have you stopped growing?" and "across cultures, darker people suffer the most, why?" are printed onto black long sleeve crewneck sweaters with a revised red "Not 4 Sale" tag on the sleeve.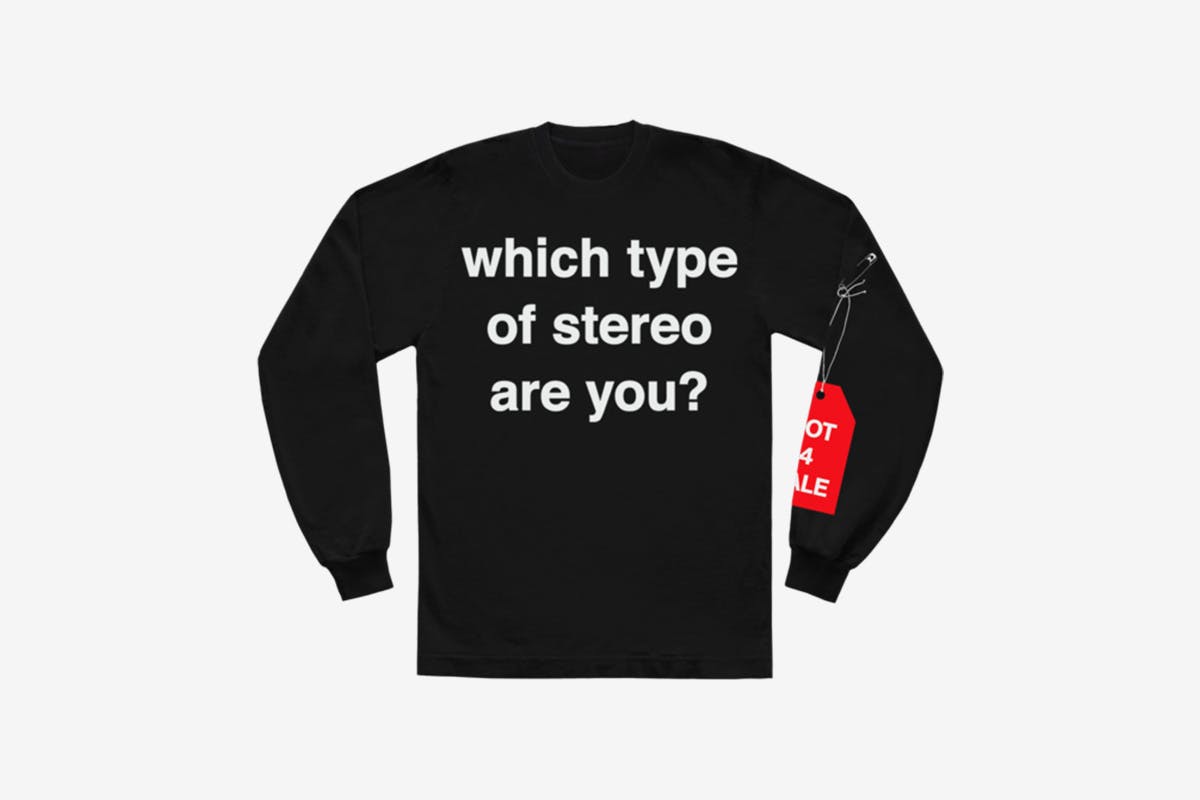 In a 2014 interview with Nicolas Jarr for The Fader, André 3000 spoke about how the provocative jumpsuits were a way of starting a new dialogue with fans."We hadn't performed in 10 years. I don't have nothing new to say. So I was like, maybe I can start saying new stuff while doing these old songs. It became a theme where I was more excited about this than the actual show." The cartoonish "sold" tag on the suit was a sly nod to let his fans know that Andre 3000 was in on the joke and aware of any perceived "sell-out" mentality.
Since then, the jumpsuits have been canonized as some of the musician's most profoundly stylish political statements – all 47 designs were immortalized in the Savannah College of Art & Design, following an initial exhibition of the pieces at Art Basel.
The sweaters will be available for the next three days with 100 percent of proceeds going towards M4BL.
You can cop the sweaters via the link below.