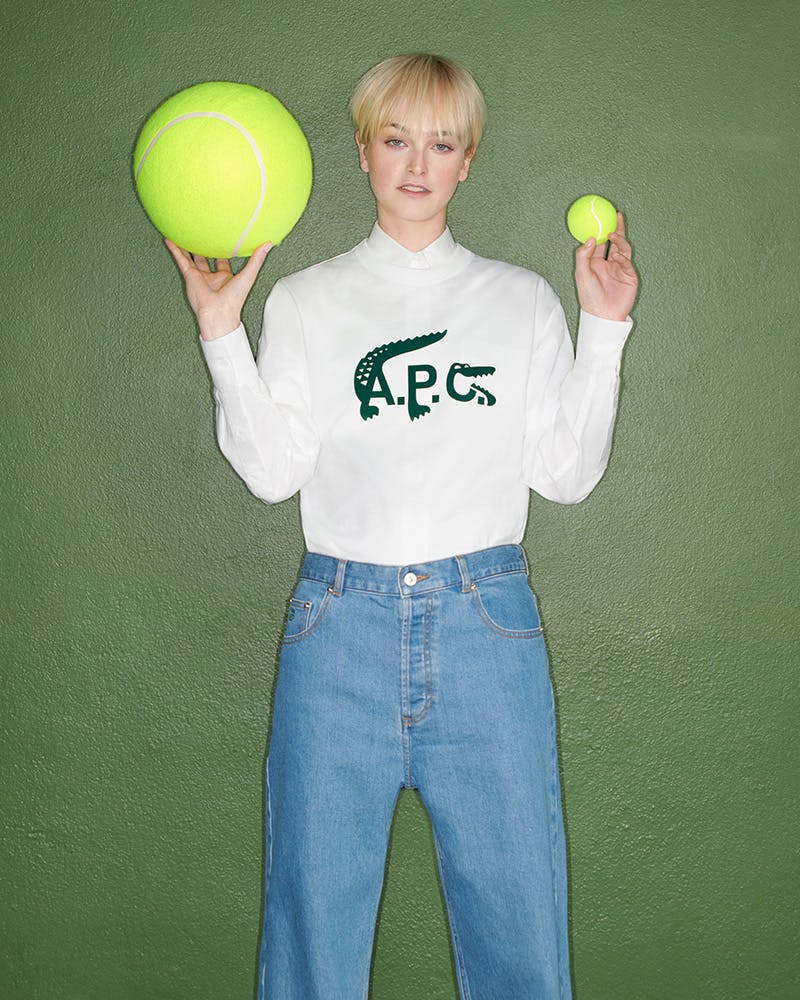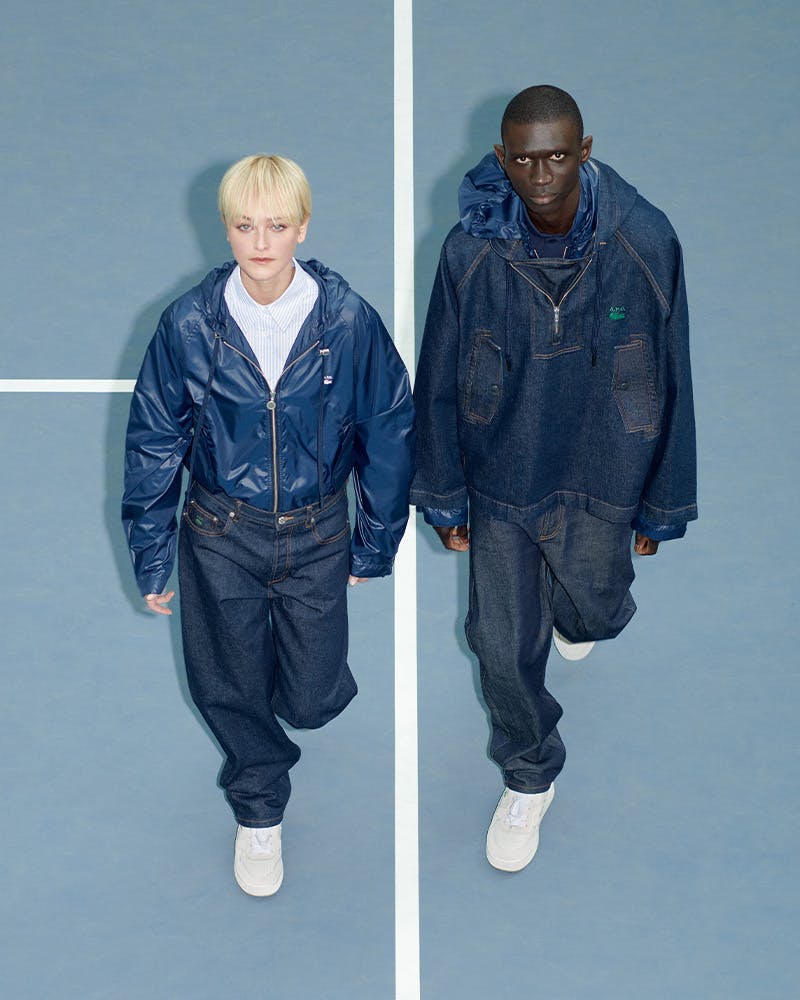 Every now and then, a collection comes across my desk that gives me the sudden urge to do something out of my ordinary, like go fly-fishing or sailing, but on the odd occasion it can remind me that it's time to revisit something well within my ordinary, a past-time, if you like.
That's exactly what happened when I saw Lacoste's new A.P.C. collaboration, which made me feel like there'd be nothing more natural than grabbing a racquet, a sporty friend, and a tube of balls and heading to my local tennis court for some pure, unfiltered, Wimbledon-style action.
In truth, I'm actually quite bad at tennis. Terrible, in fact. Always have been. But that the collection made me want to play regardless is, in itself, an achievement.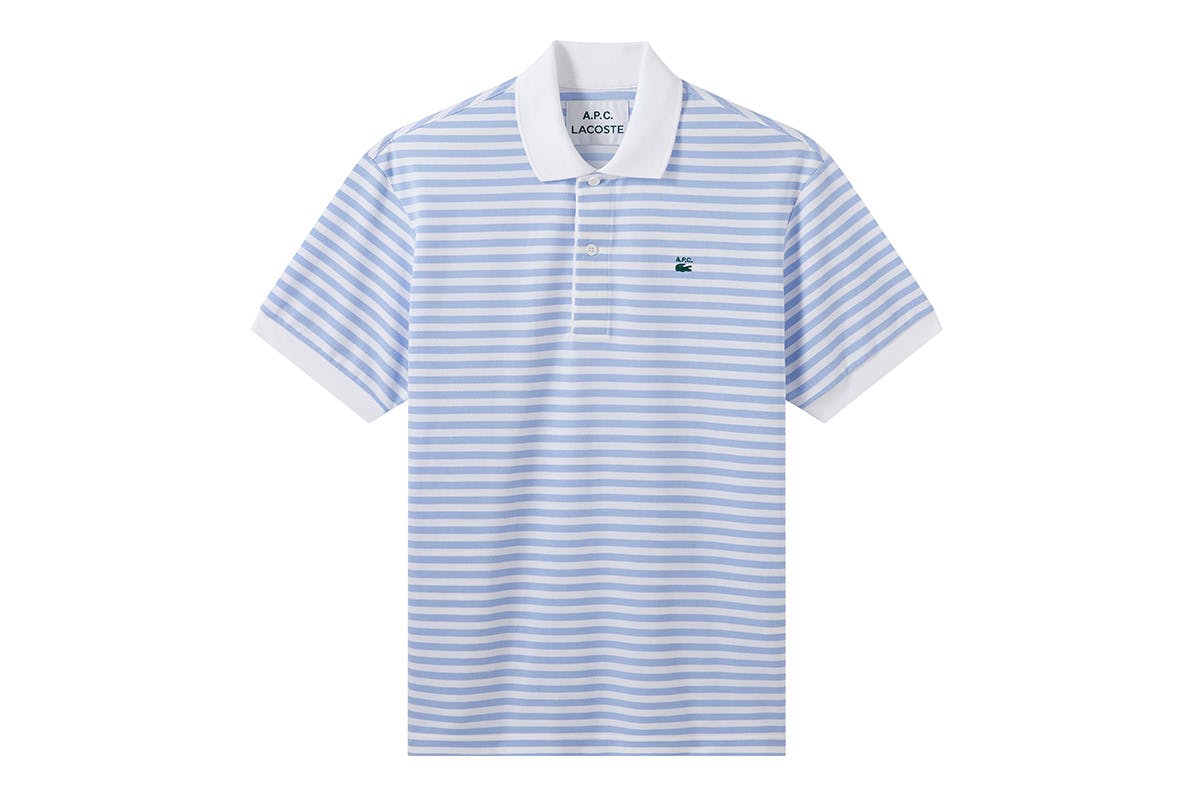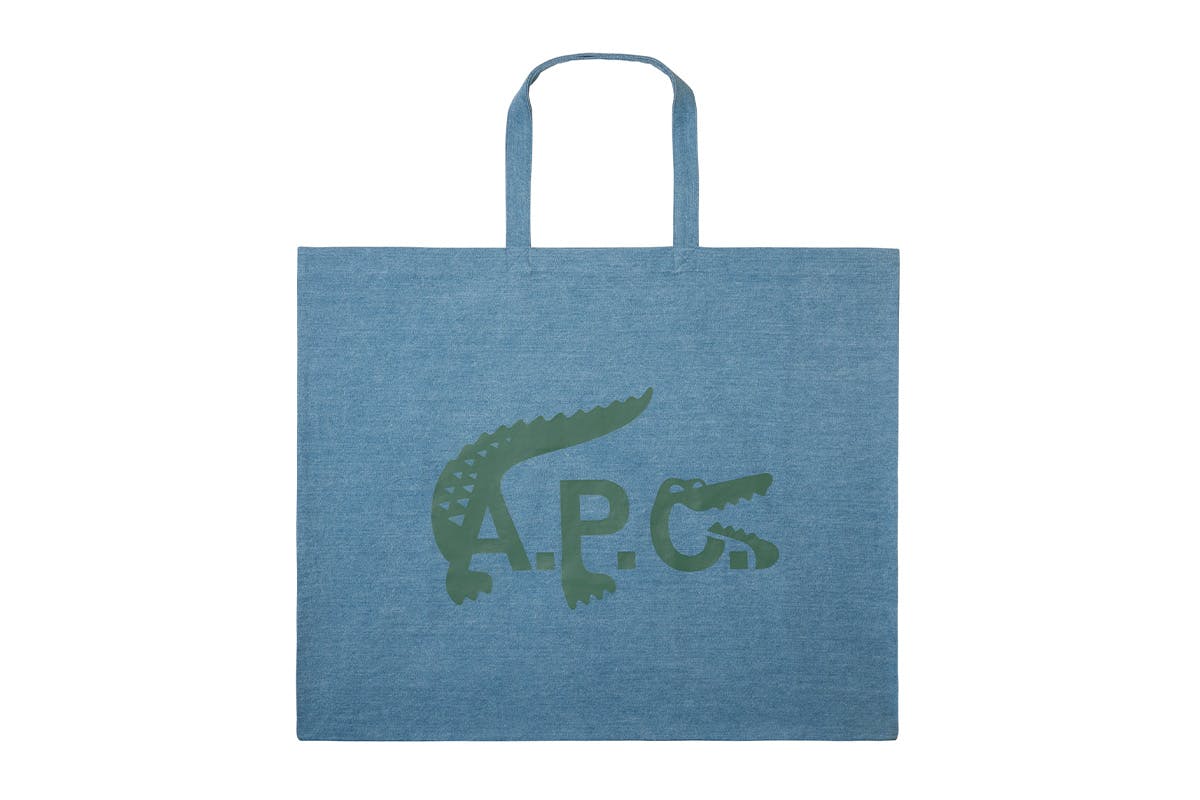 Tennis gear has always caught my eye. Whether it's one of those old zip-up Björn Borg Fila jackets, a pair of Stan Smiths, or, basically, anything Andre Agassi used to wear, an on-court look is always one I've favored.
That being said, Lacoste x A.P.C. isn't all designed to be worn smashing aces. Alongside a myriad of polos, tees and caps, Lacoste worked with A.P.C.'s co-founders Jean and Judith Touitou to create a collection that merges sportswear styles with military references, which speaks to Lacoste creative director Louise Trotter's worldly design ethos.
Launching at Lacoste's web store on June 8, the collection's co-branded windbreakers are dressed in blue nylon and hardy denim, while loose jeans and shirting are no less preppy in their pink and blue stripes.
Shirt-dresses, fleece pieces, joggers and sweatshirts adorn a logo specially created for the collab - which is also found on giant denim tote bags, co-branded sneakers, striped socks and a collaborative candle that'll brighten up any locker room.
Tennis is as French as baguettes and Serge Gainsbourg so no surprise that Lacoste and A.P.C.'s collaboration is a golden set. Bien joué!