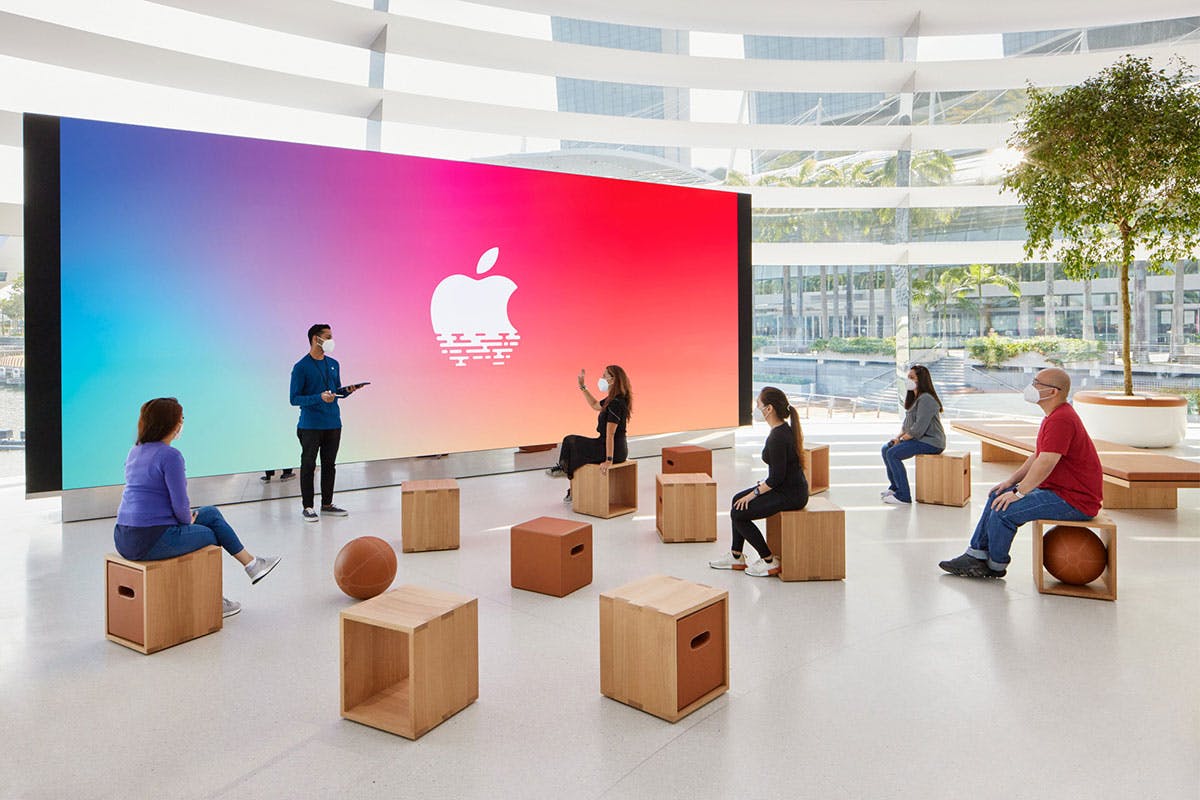 Apple has announced a new store that will be the first of its kind. Located at Marina Bay Sands in Singapore, the space will serve as the tech company's first flagship built on water. Take a first look inside via the gallery above.
"Apple Marina Bay Sands will be at the heart of creativity, a place we've made for you to capture your ideas and passions," Apple said on its teaser site for the store. "It will be a space for you to explore, connect and create something new."
The dome-shaped store is replacing a Crystal Pavilion that once called home to a night club by the name of Avalon, Archigardener reveals. The structure has since been rebuilt with glass panels to reflect the Singapore skyline by day and reportedly glow like a lantern by night.
A wooden boardwalk connects the Apple store to the promenade running along the Marina Bay Sands waterfront. The previous occupant also had access to an underwater tunnel, of which Apple may use as well.
Marina Bay Sands previously featured two crystalline structures floating on the bay. The resort includes a lavish hotel, spacious convention center, 800,000-square-foot shopping mall, museum, theater, multiple restaurants, art-science exhibits, and the world's largest atrium casino.
Apple Marina Bay Sands will be the company's third store in Singapore, following the first location at Knightsbridge Mall (2017) and the second at Jewel Changi Airport (2019). It is rumored to be designed by British architectural design and engineering firm Foster and Partners, who is responsible for numerous other Apple locations.
Apple' floating store at 2 Bayfront Avenue opens this Thursday. For more information, head here.