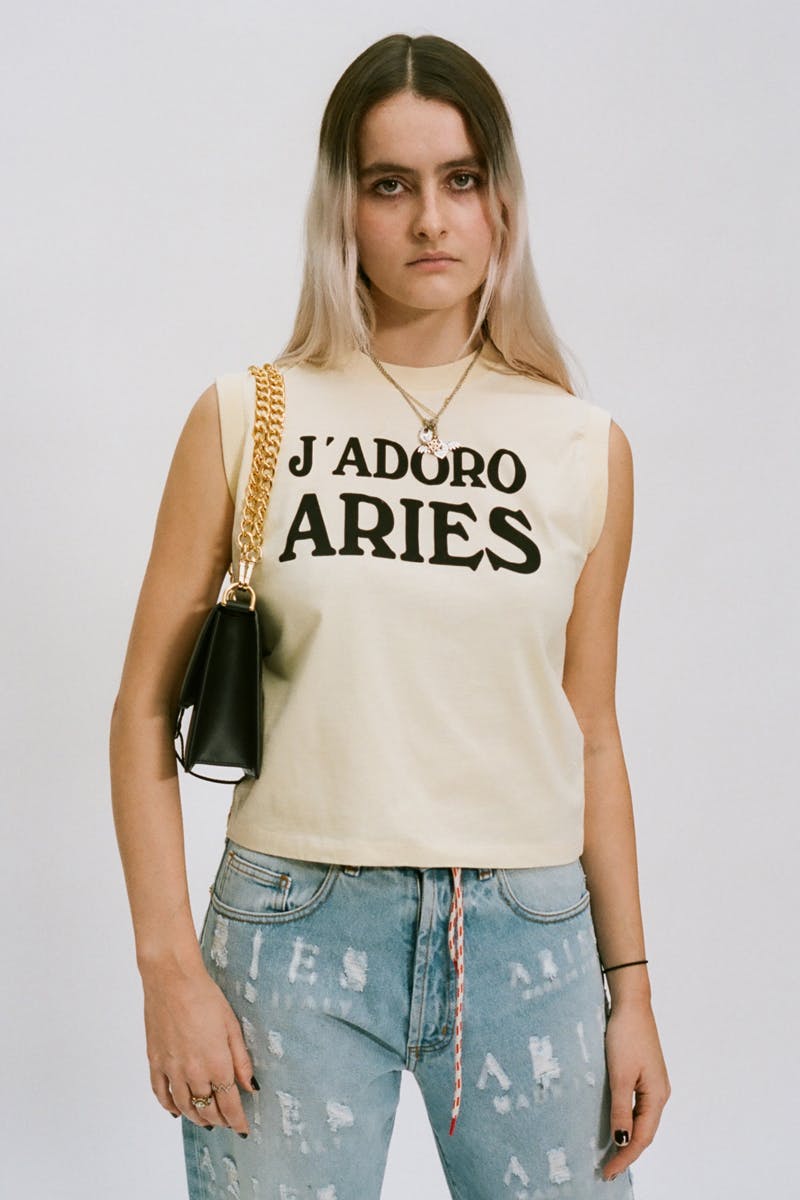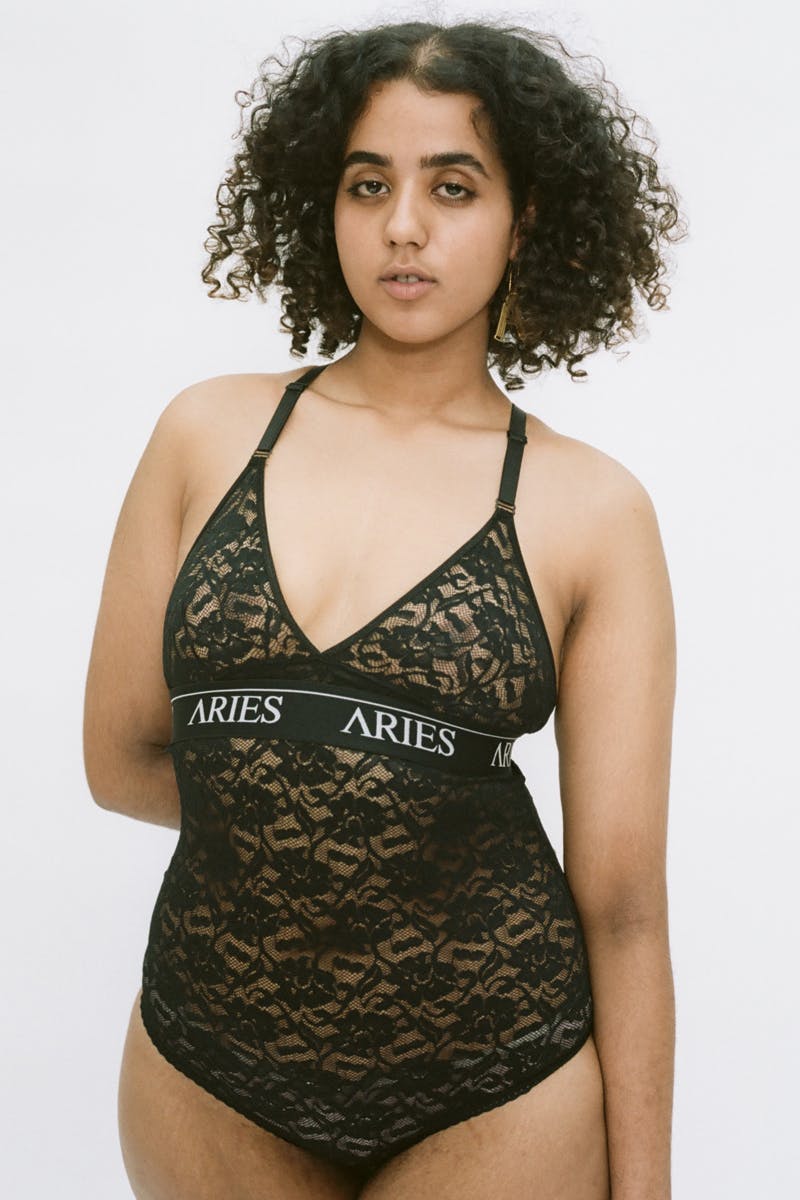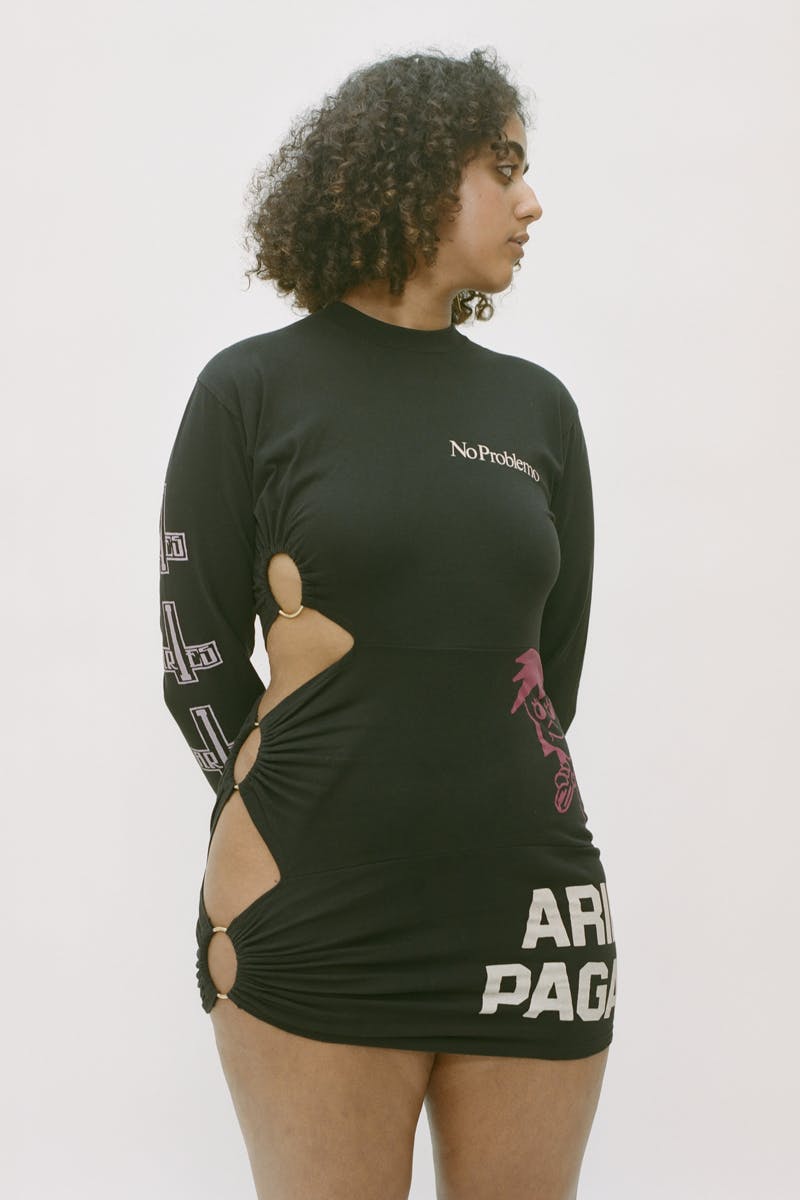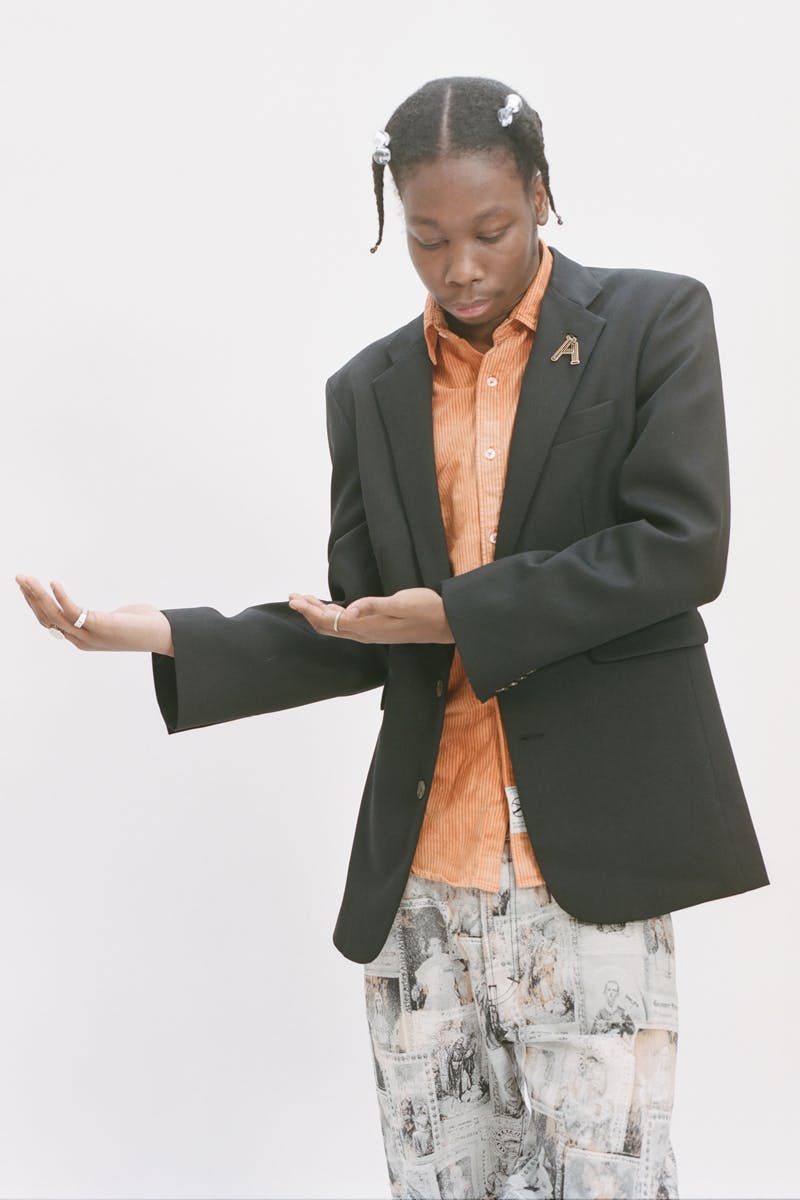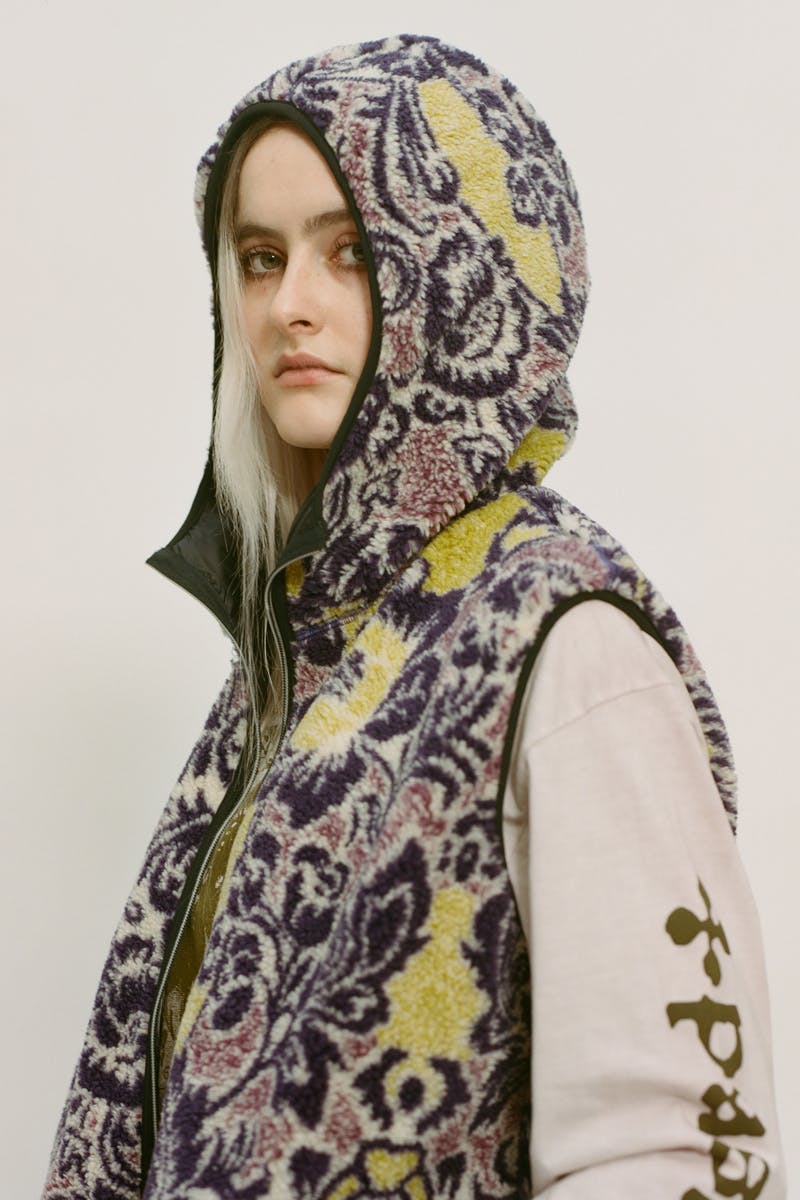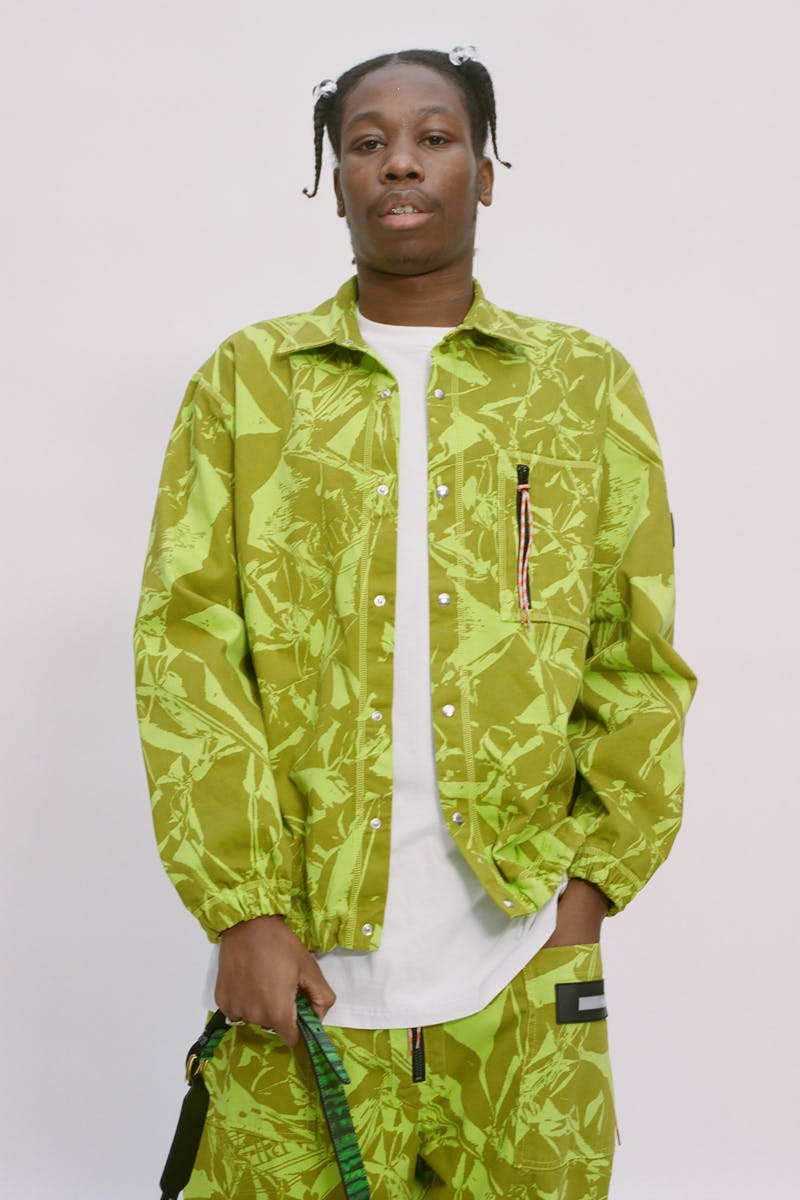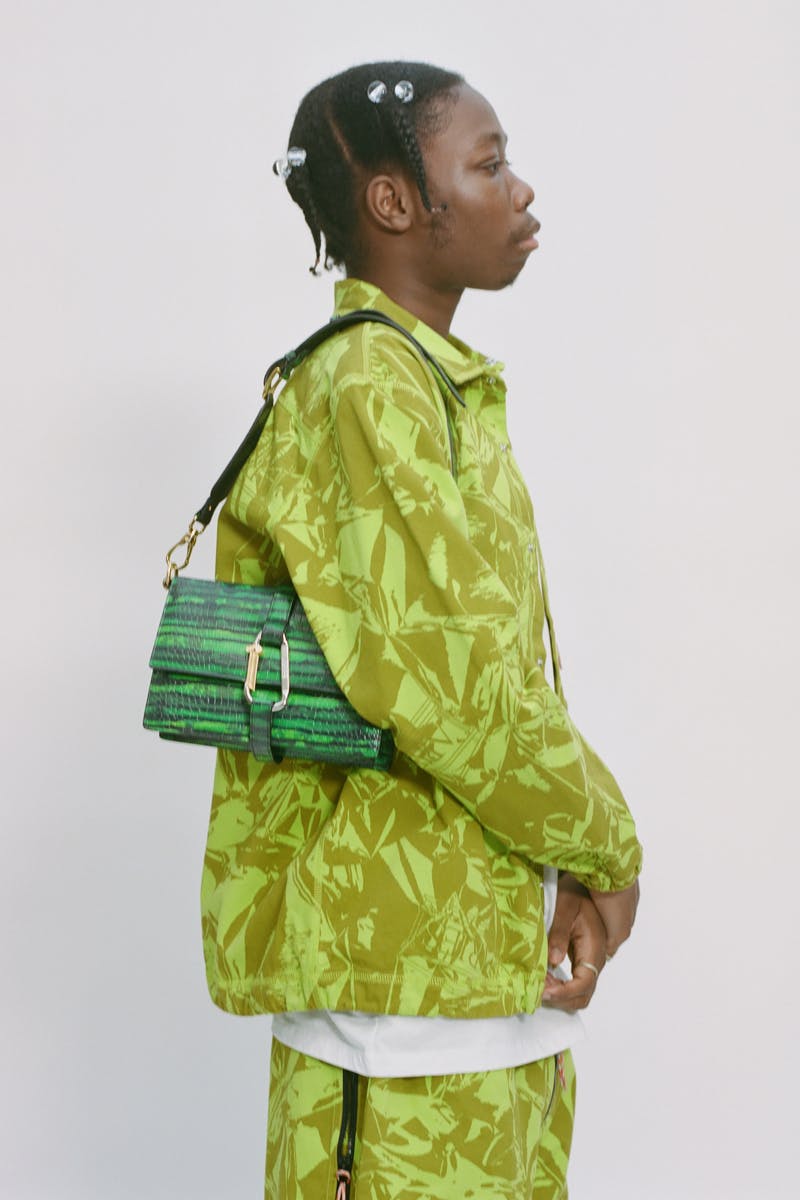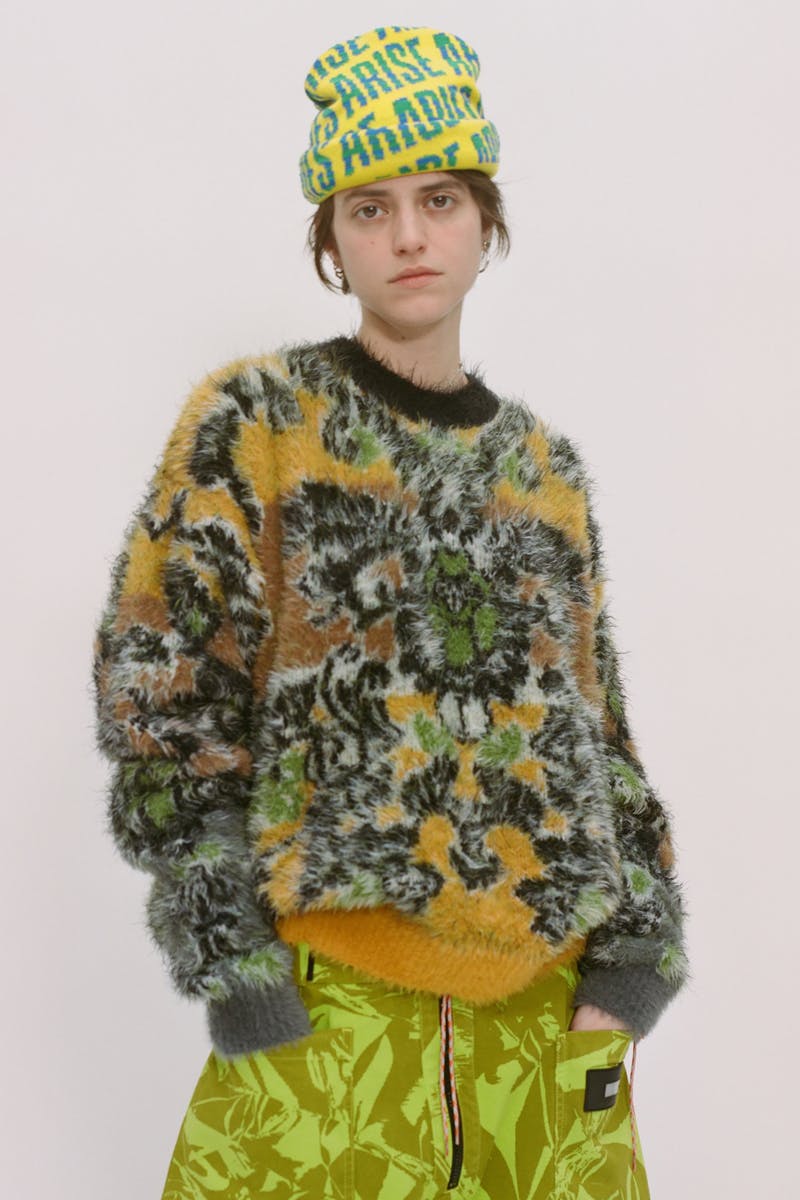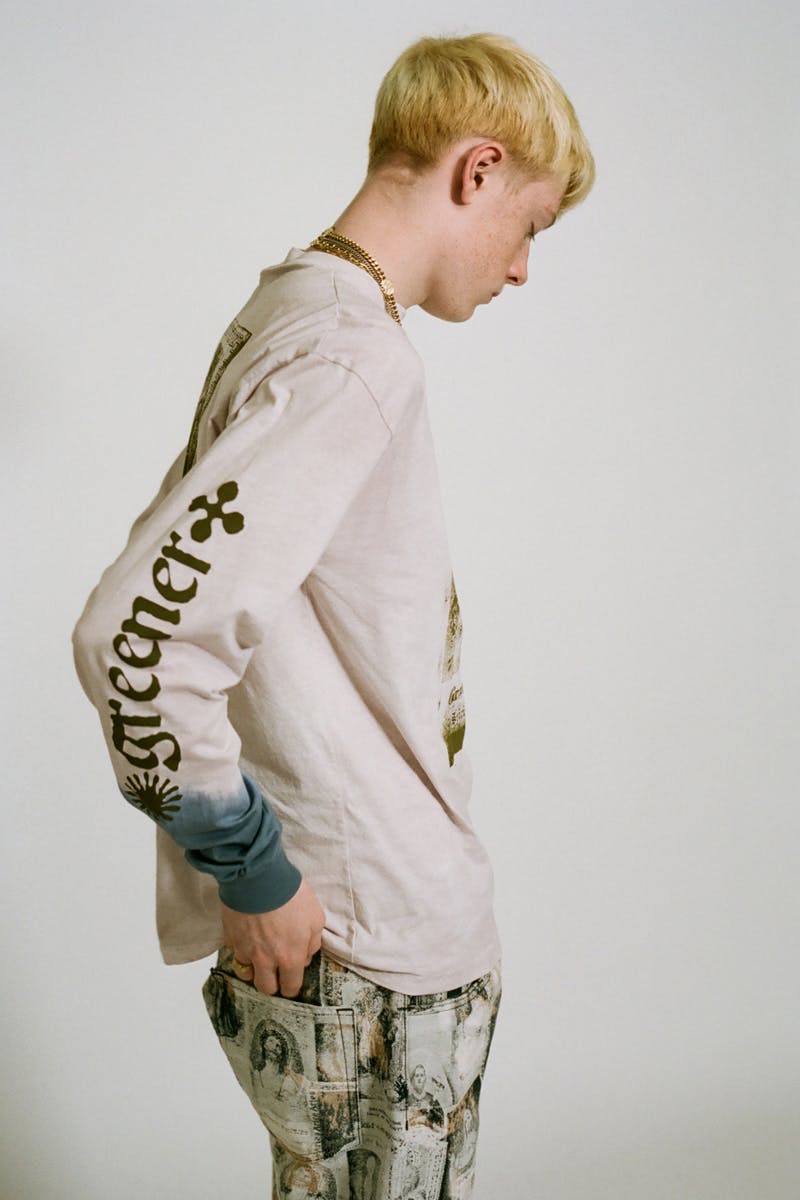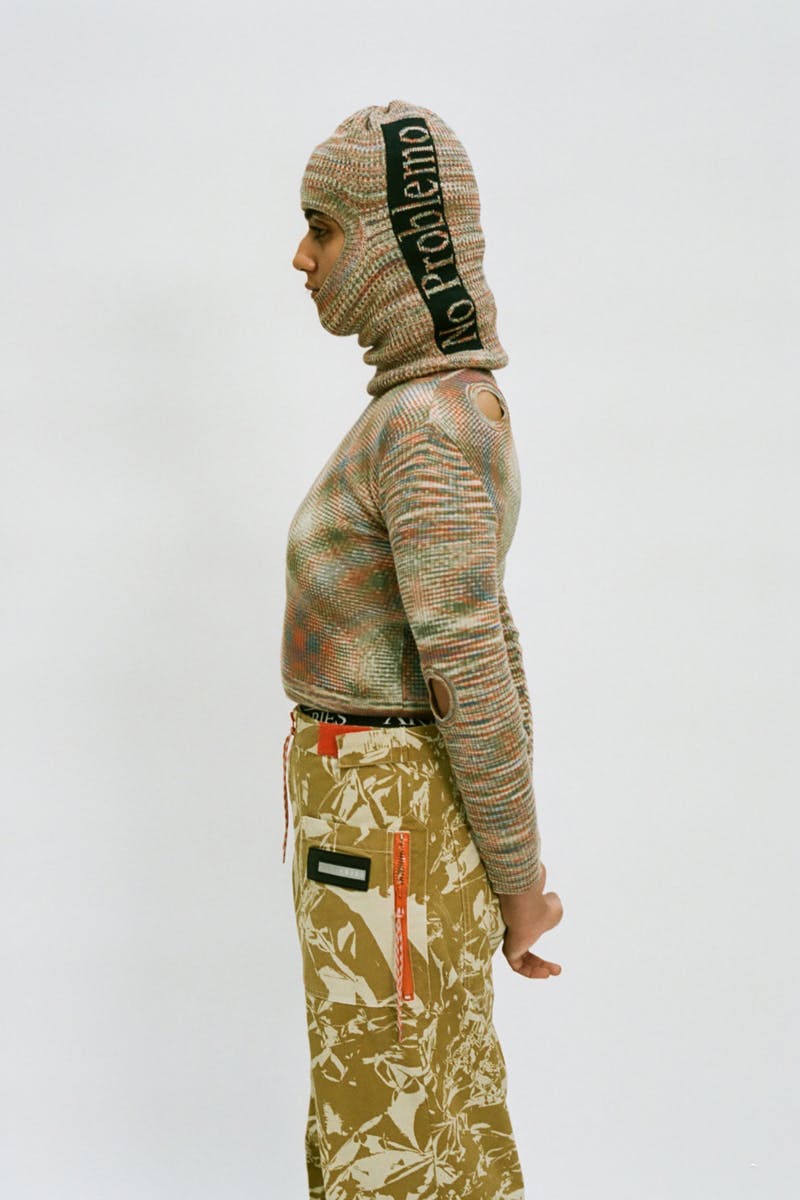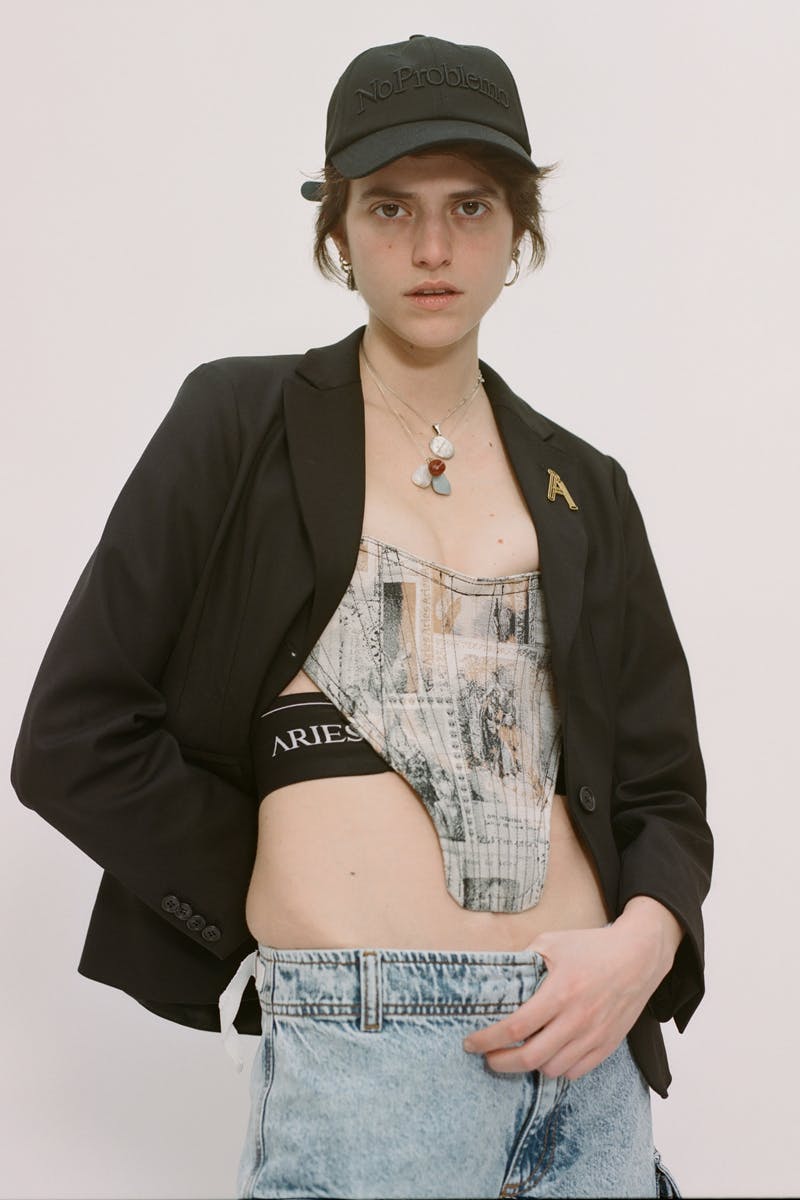 The fall season is just around the corner, ready to cool us off after a miserable muggy summer. Thank God.
Aries is undoubtedly ready for the upcoming season, unveiling its Fall/Winter 2022 collection roughly a month before the autumn equinox (that's science for the first day of fall).
Aries FW22 sees founder Sofia Prantera continue to take pride in occupying its niche space, where luxury fine-tuning and streetwear edge co-exist in harmony.
For FW22, Aries infuses seasonal silhouettes with all the things we love about the London-based label: bold graphics, cheeky references, and impressive meticulousness.
Essentially, the latest Aries collection manifests as a stylish compilation of moods for the season, oozing vibes ranging from laidback lads to Y2K baddies.
Risqué lace bodysuits and aughts o-ring cutout dresses mingle with preppy varsity jackets and tailored garments. Meanwhile, denim becomes the canvas for Aries' graphic obsessions.
Cozy sweatpants, knit balaclavas, and tees emblazoned with Aries' signature "No Problemo" reiterate the brand's easygoing attitude.
This is for the Aries heads, who are way-too-chill for anything other than sweats.
Aries' tie-dye may be free of "Satanic Panic" this go-around. However, Aries' Pagans theme returns as a pullover stamped with the Satanist star emblem.
As if Christians' anxiety wasn't already peaking with the ongoing Christiancore agenda.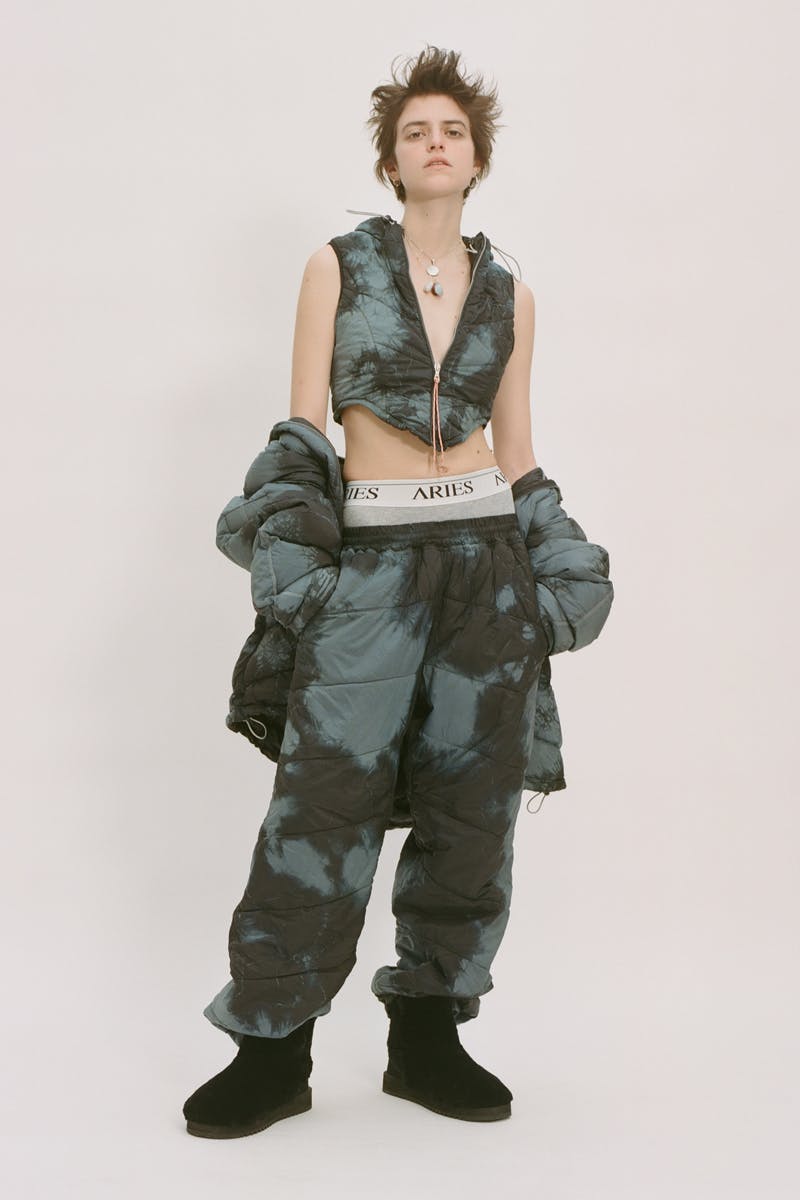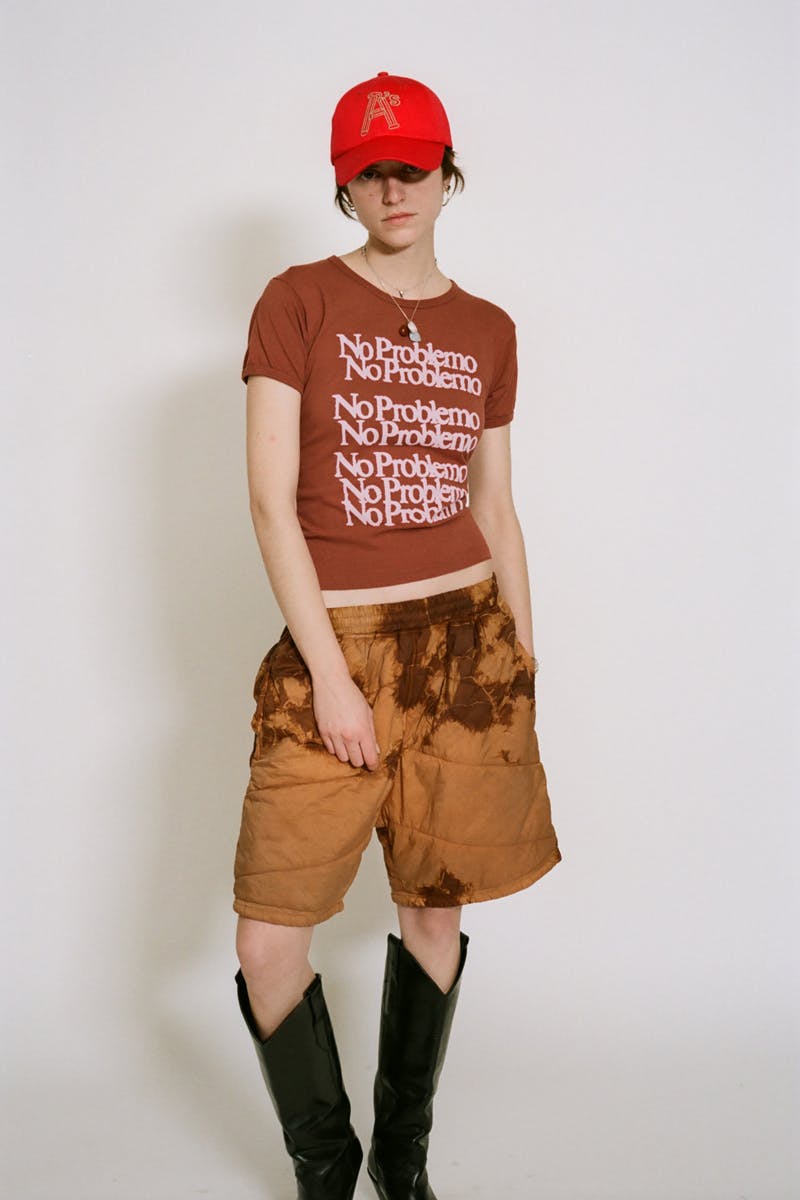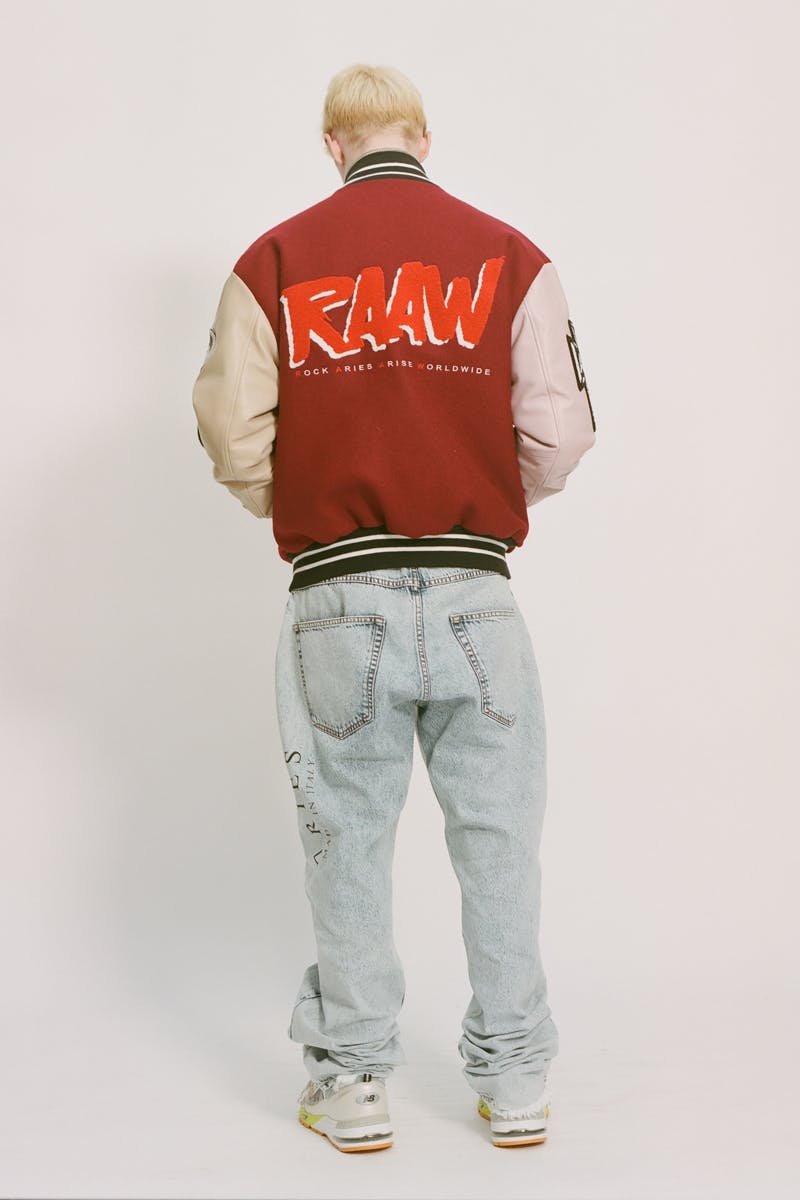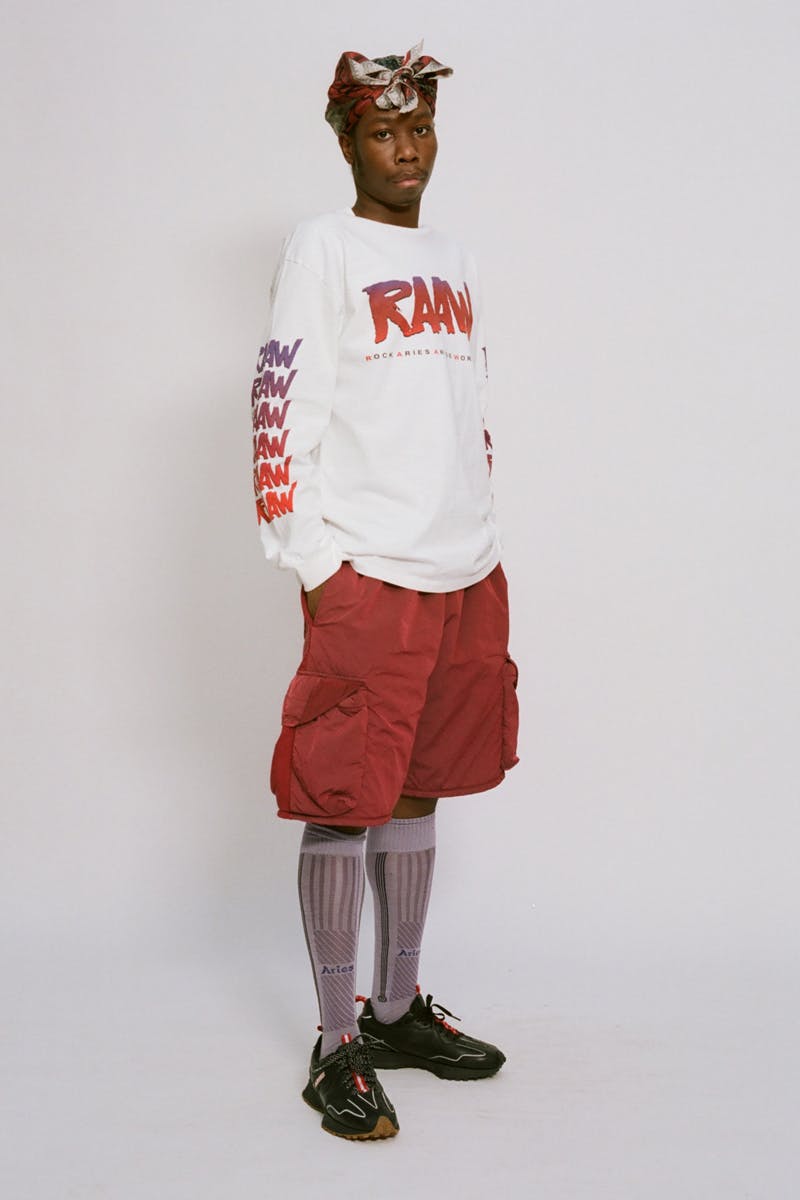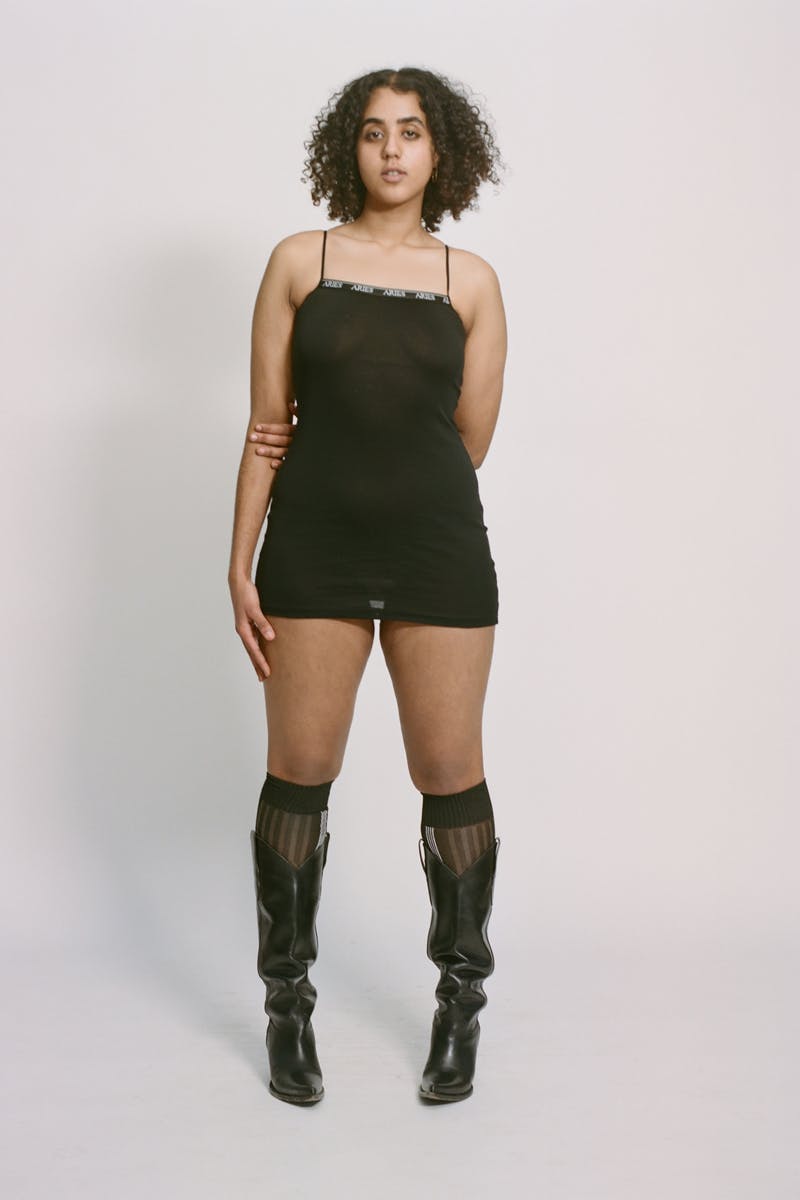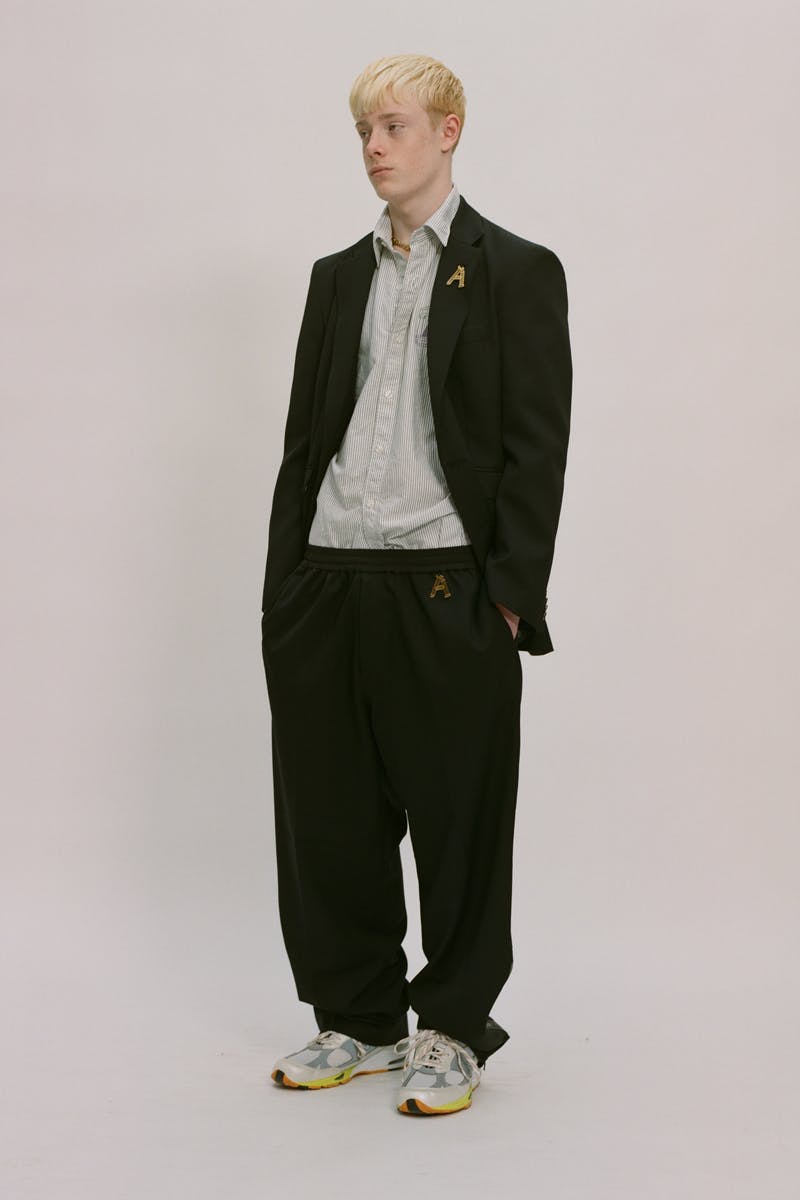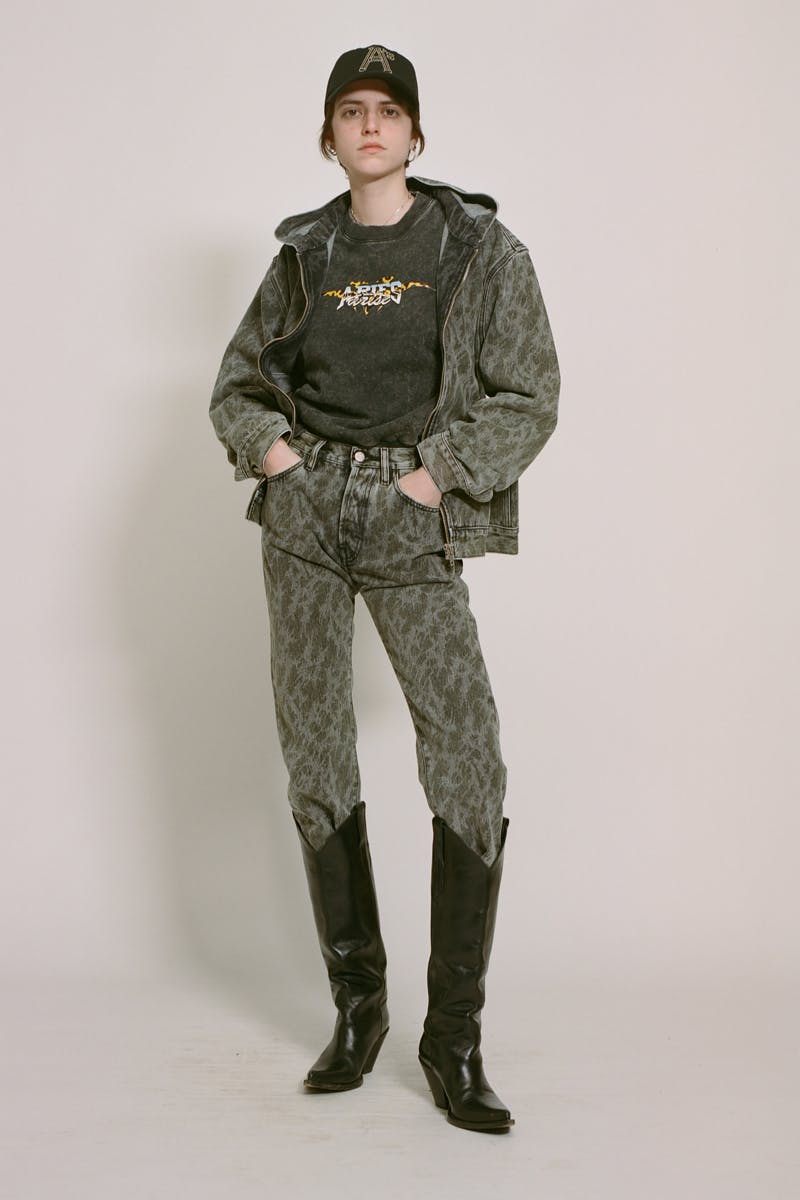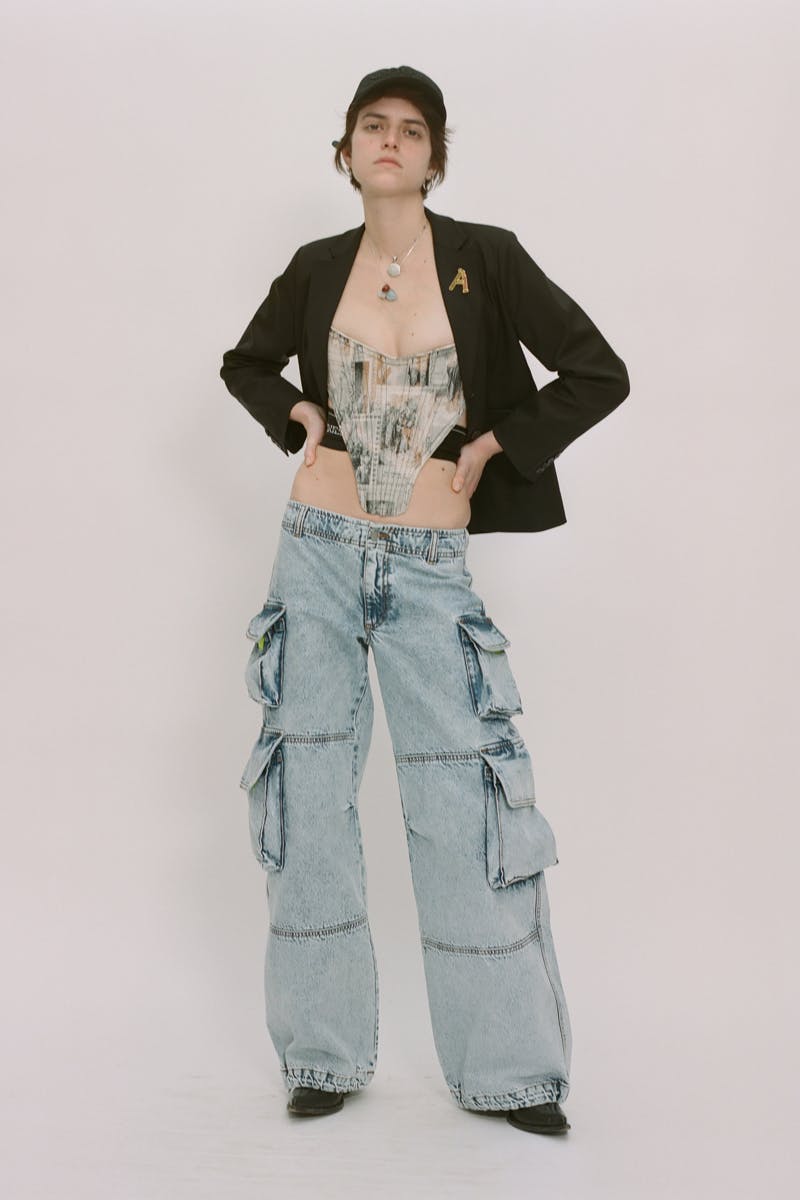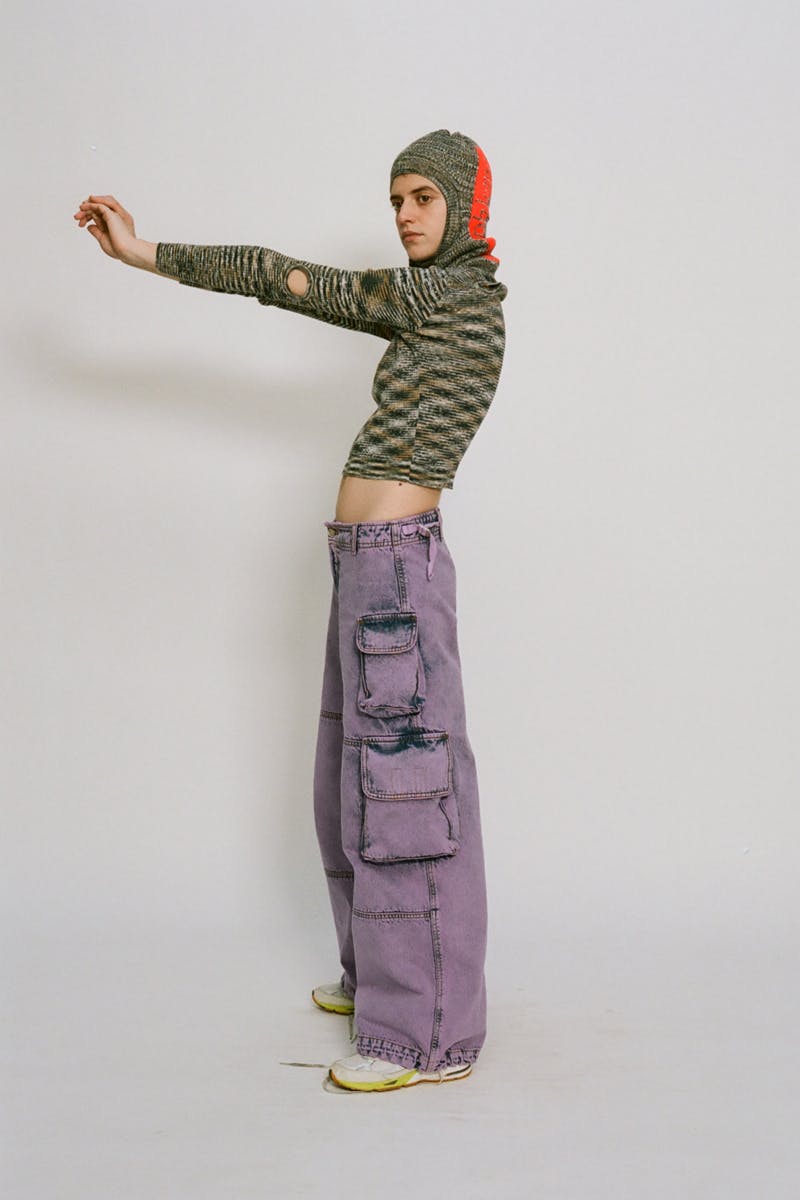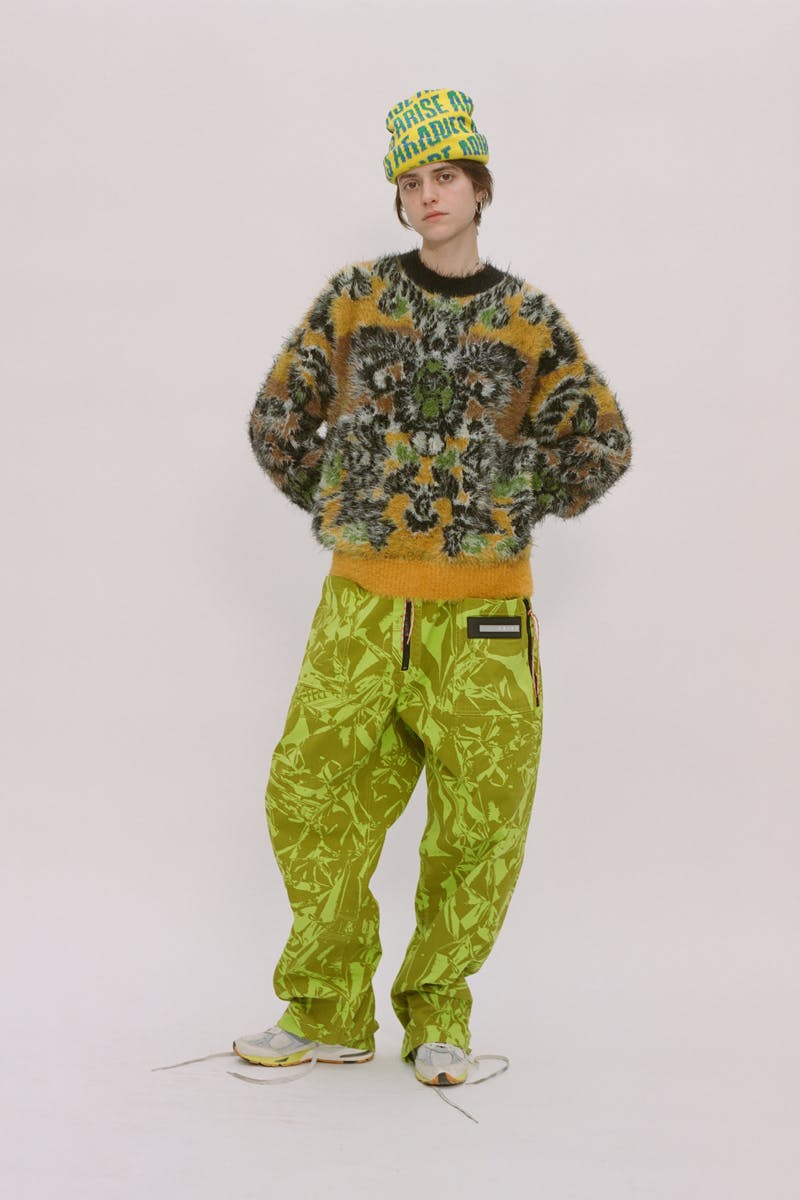 After a stylish dance with the devil, Aries plays around with fashion's luxury houses, specifically Mr. Christian Dior's maison.
J'Adoro Aries vests are undoubtedly reminiscent of Dior's famed J'Adore tanks, which cost anywhere from $350 to $1,000 on the after-market. Luckily, Aries' iteration will only cost you a smooth $115.
Aries FW22 collection encapsulates the brand's whimsical spirit and appreciated craftsmanship with seasonal ease, creating an even bolder uniform than before.
For those who J'Adore — or J'Adoro, I should say — Aries FW22, the collection is currently up for grabs on Aries' website.
Shop our favorite product