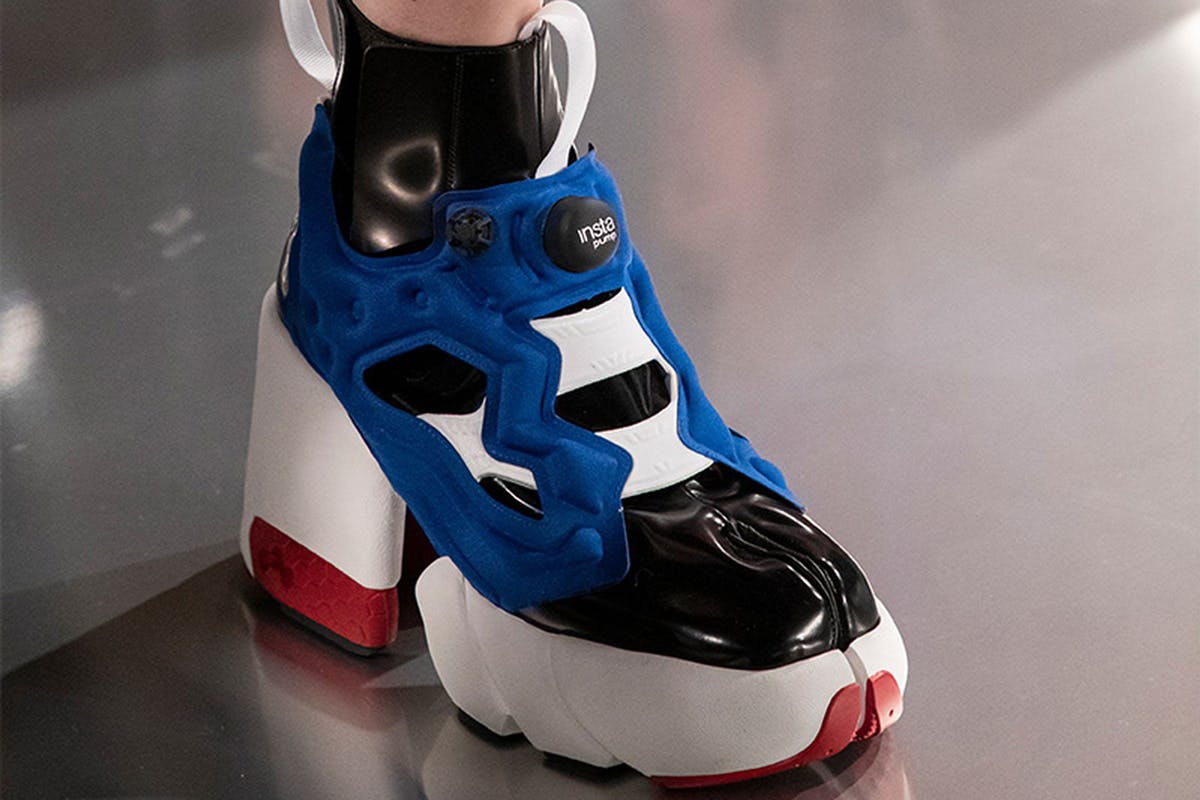 Reebok will apparently be following Fat Joe's motto of "yesterday's price is not today's price" for 2022.
Authentic Brands Group, which purchased Reebok from adidas for $2.5 billion in 2021, just inked a partnership agreement with FarFetch-owned New Guards Group, with plans to hone in on Reebok's "luxury potential."
Authentic Brands Group sort of has this thing for saving "failing" brands, taking labels like Forever 21, Juicy Couture, and Aeropostale under its wing in past years.
In its rescue plans for Reebok, ABG is appointing New Guards as the brand' core European operating partner, giving the conglomerate free reign over Reebok's domestic e-commerce, physical retail stores, and wholesale distribution.
New Guards, with its expansive luxury-leaning resume, is also Reebok's exclusive global partner for luxury collaborations and high-end products.
Interestingly, this major deal comes mere weeks after Kerby Jean-Raymond's departure from Reebok as global creative director.
In September 2020, Reebok appointed Jean-Raymond to implement his vision and social engagement to breathe some fresh air into the brand.
His brand, Pyer Moss, and Reebok already enjoyed a strong bond even before he accepted the role, partnering on collaborations like the Experiment 4 sneakers series.
ABG and New Guards' deal will become effective following the completion of ABG's transferred ownership to Reebok, expected to occur in March 2022. It's important to know that Kerby Jean-Raymond's global creative director role coincidentally ends March 1, 2022, and a soon-come final Pyer Moss x Reebok collection serves as a departing party favor.
While Authentic Brands Group says it'll let "Reebok be Reebok," the latest partnership raises some eyebrows with its "luxury Reebok" plans and provides some insight as to why Kerby Jean-Raymond may have said his goodbyes.
While Reebok has dipped its toe in the luxury pool with its tabi-toed Margiela Instapump shoes, the brand's success rests in the past. According to Fast Company, classic models like the Instapump Fury and Club C made up over 40% of Reebok's annual revenue in 2019.
Nick Woodhouse, president and ABG CMO, has lots of faith (too much, some might say) in Reebok's luxury potential, comparing its projected success to the established gains of Nike and Adidas' sport-luxury takes.
"Reebok is not a luxury brand, but neither is Nike or North Face. People wear Nike with luxury outfits all the time. Reebok and Nike kind of grew up together. There's just as much heritage and just as much pedigree at Reebok as at Nike. They're both at the intersection of athletics and fashion," Woodhouse told Glossy. "There's no reason Reebok can't be one of those brands, too."
True, there is no reason Reebok can't be like them. But the question is: Can higher priced items and flashy brand name collabs not just revive Reebok, but also move it up to top-dog statuses like Nike and adidas?
Shop our favorite products