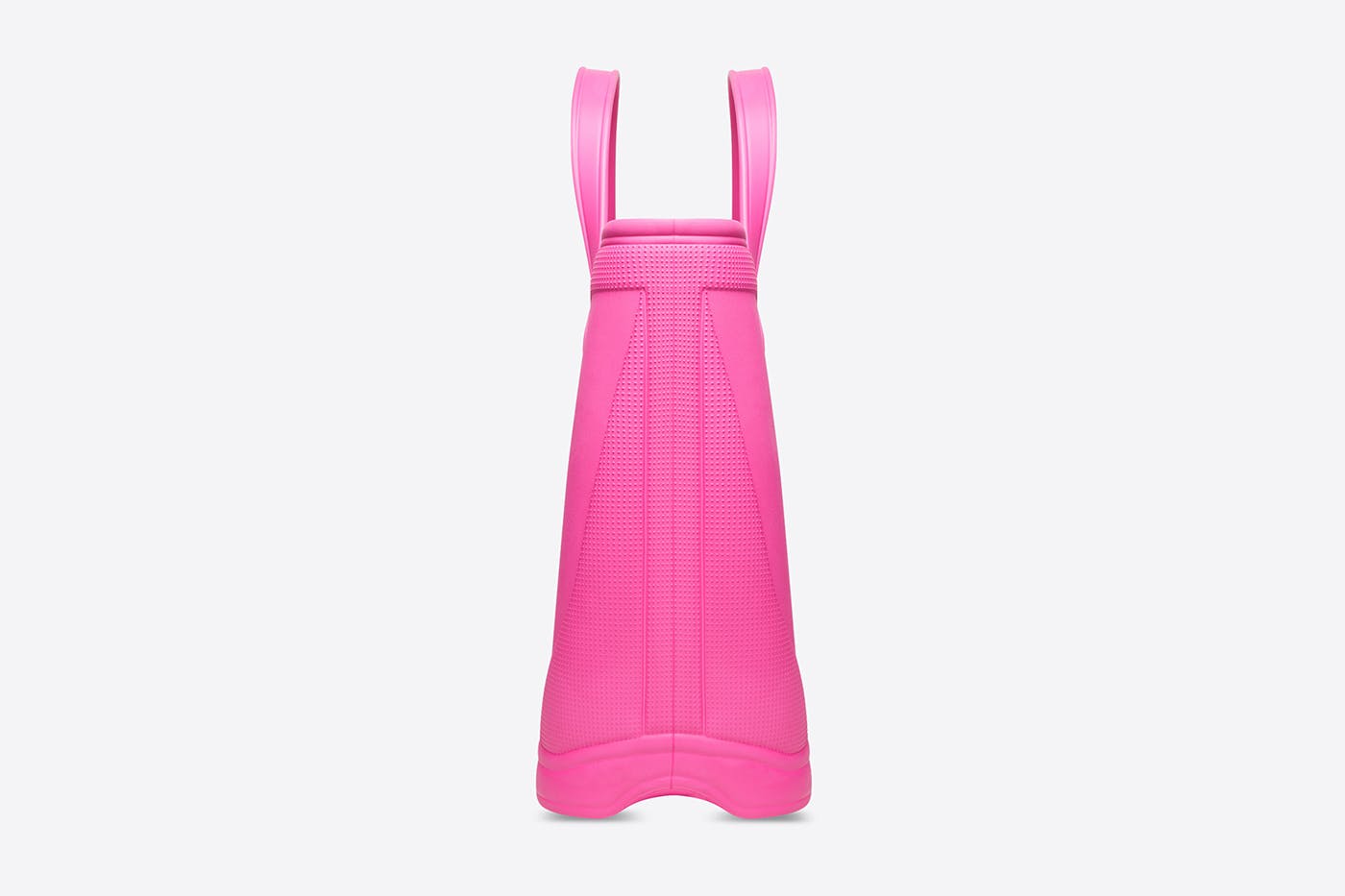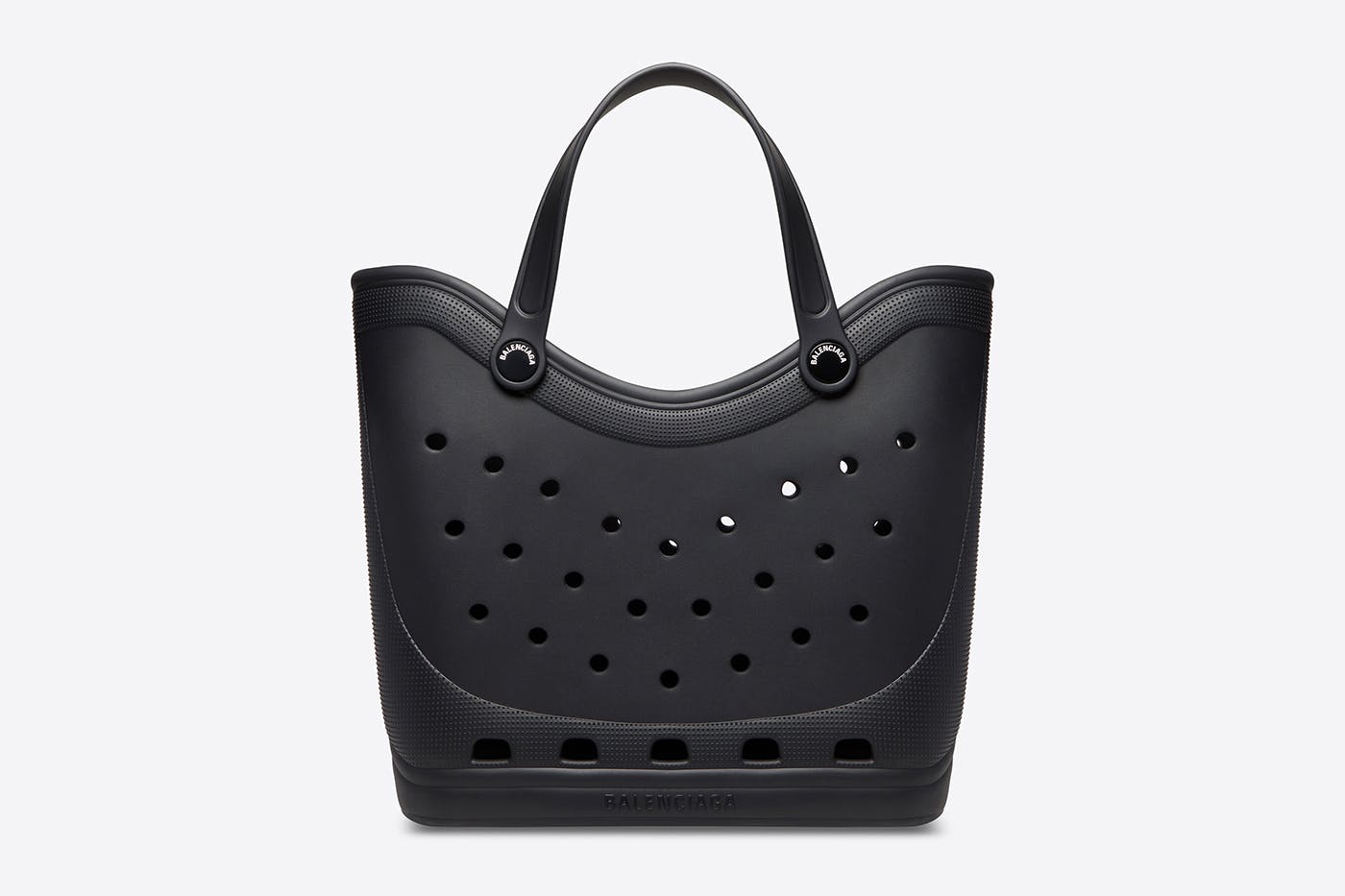 Balenciaga is inevitable. As the world's hottest fashion brand, it retains a stranglehold over our collective consciousness, strengthened by wacky drops like its new Crocs bags.
Recently highlighted in the Fall 2022 campaign, Balenciaga's Crocs bags aren't actually "new," per se: both the Crocs Tote Bag and Crocs Phone Holder are available on Balenciaga's website but also at select luxury stockists around the globe, so it's very much see-now, buy-now.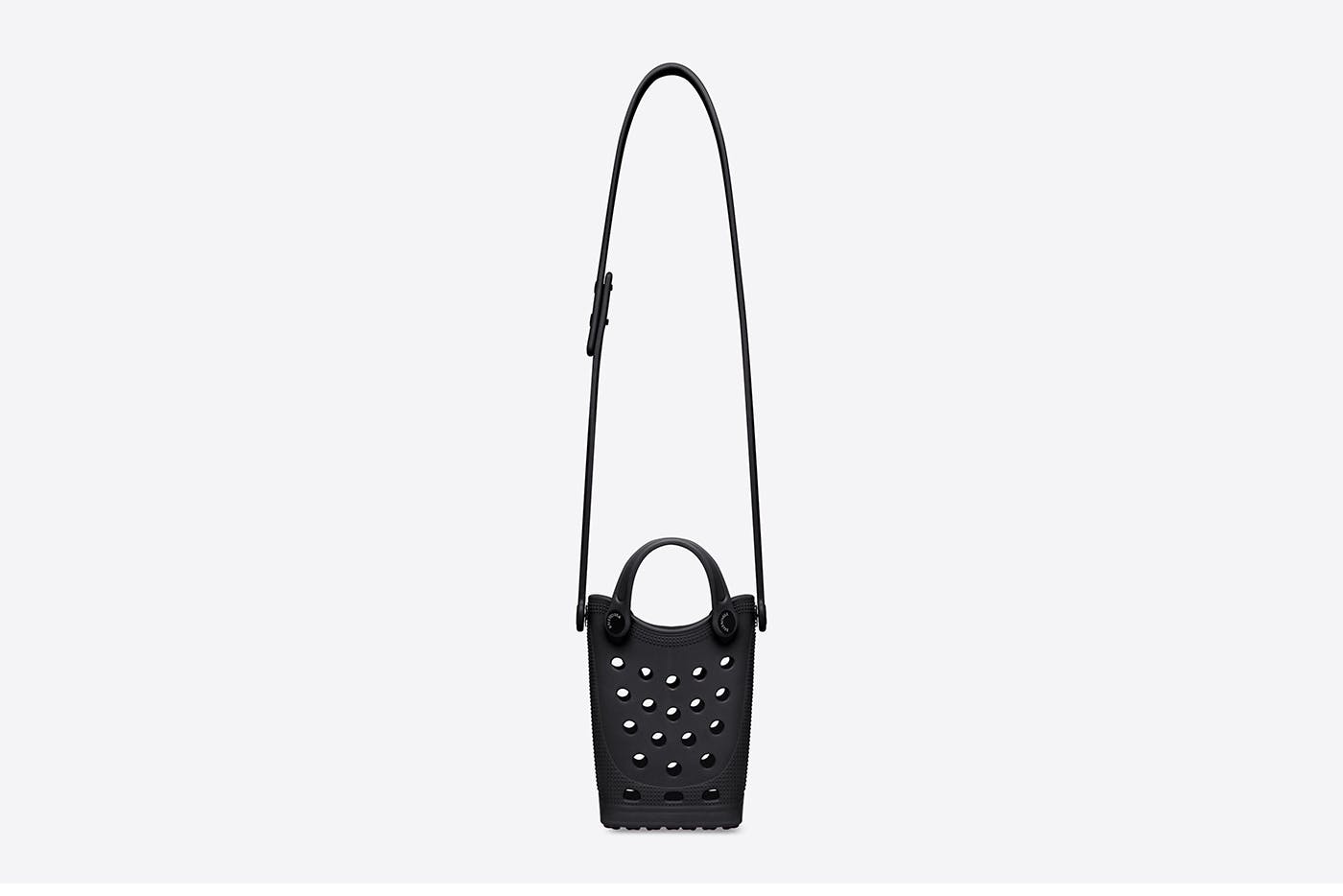 The bags are both pretty cool, too, repurposing the inimitable perforated upper of Crocs' signature clog into ventilated carrying cases ideal for the beach or a cell phone. But, priced at $1,250 and $775 respectively, Balenciaga's Crocs Tote Bag and Phone Holder are certainly not intended for the casual Crocs consumer.
It's a shame, really, because the idea of hard-wearing and easily washable Crocs bags is appealing enough that even the clog-agnostic would likely appreciate it.
Then again, these accessories are indicative of what Balenciaga has almost single-handedly done for Crocs over the past couple years.
Since 2018, Balenciaga has dragged Crocs' inimitable Croslite slip-ons into the fashion-forward future, reimagining them as high heels, steel-toed stompers, functionless rainboots, and chunky slide sandals, to name only a few collaborative iterations.
It's a formula for success that's dovetailed with Crocs' rapid ascension from derided footwear of necessity to Shoe Of The People, a transformation that's been well-documented all across the internet.
So, though Crocs are indeed for everyone, its Balenciaga collaborations are not. They're aggressively progressive by design and the price reflects that.
The sentiment is that these Crocs products are as opulent as anything else bearing the Balenciaga name (the bags are indeed made in Italy), and thus Crocs is as deserving of the "luxury" moniker as any other footwear brand on the market.