Balenciaga is the world's hottest brand and that's a fact. Who else could lure North West, CL, Naomi Campbell, Playboi Carti, Kris Jenner, Bella Hadid, Offset, Steve McQueen, Nicole Kidman, Keith Urban, and Michelle Yeoh to a couture collection that starred Kim Kardashian?
The star-studded 51st Balenciaga couture presentation on July 6 invited a bunch of high-powered celebrities so, perhaps even more exciting than the show itself, was the madhouse out front as they all arrived.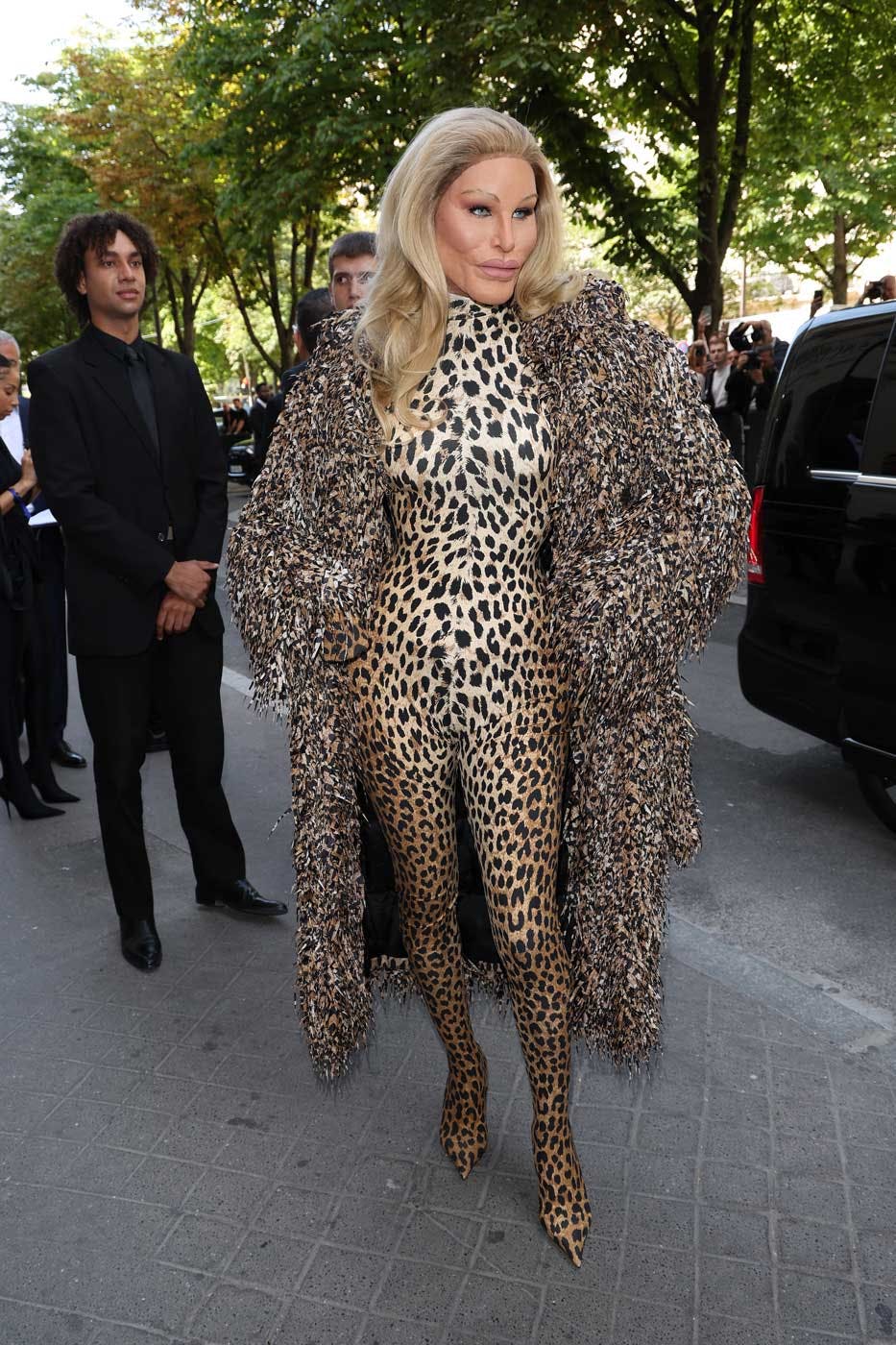 There, household names like Emily Ratajkowski and Dua Lipa rubbed shoulders with unexpected attendees like "Catwoman" Jocelyn Wildenstein — or rather, makeup artist Alexis Stone dressed and made up as Wildenstein — and Christine Quinn from guilty pleasure fave Selling Sunset.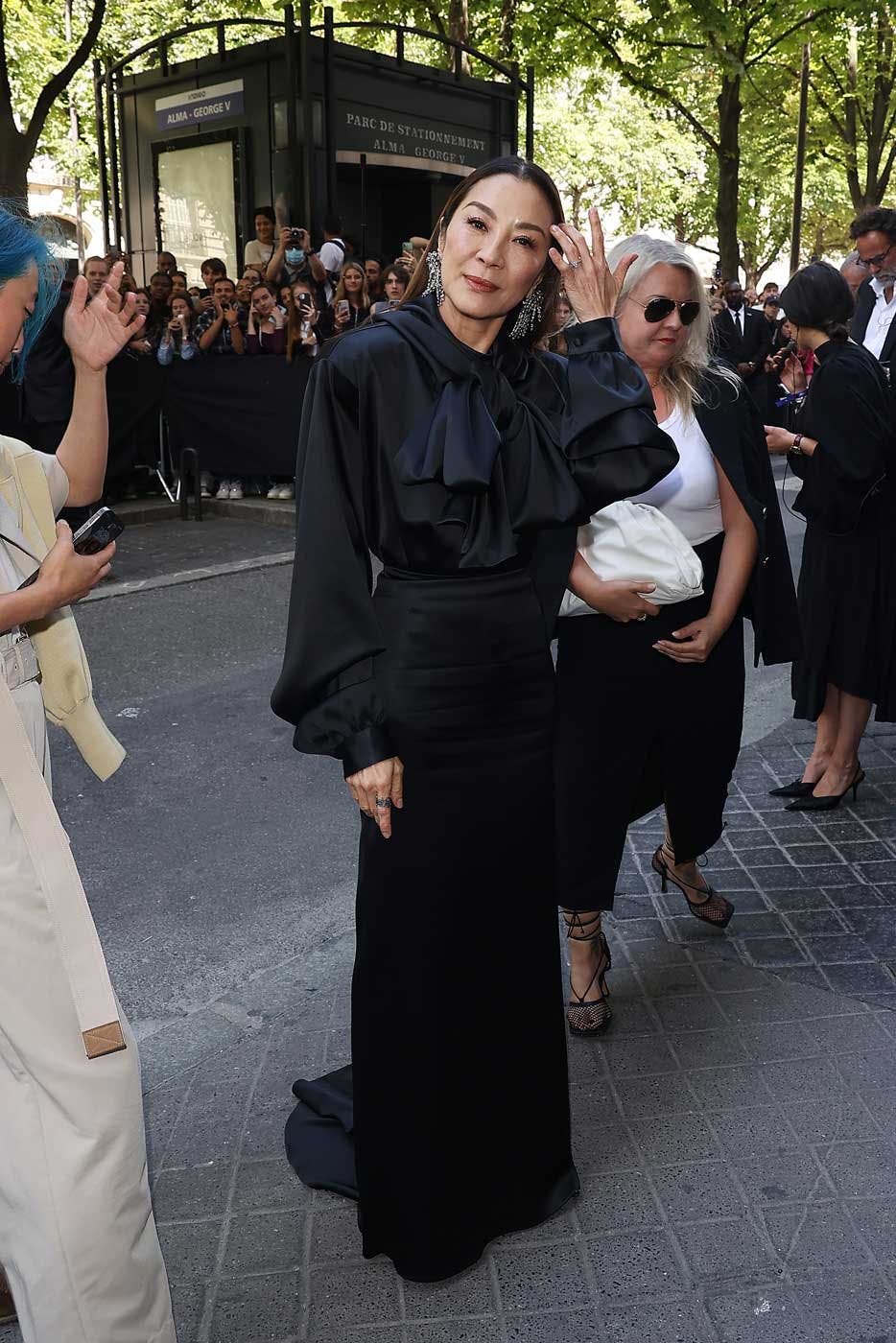 After Quinn completed her catwalk strut, the crowd was joined by a flower-toting Kardashian en route to join daughter North West outside.
The nine-year-old, who was posing with grandma Kris Jenner, recently made headlines herself.
Specifically, on July 5, North West snapped necks when she wore her father's vintage Pastelle jacket to the Dior couture presentation alongside her mother, who wore — what else? — Balenciaga.
Today, however, everyone was entirely dripped out in their Balenciaga best, with North West's favorite Hardcrocs, giant face-obscuring sunglasses, and lots of square-toed boots.
Hopefully all the famous folks enjoyed the Balenciaga couture presentation better than the general public, who were mostly unimpressed, despite runway appearances from the likes of Campbell and Kidman.
"It was a flop babe and that's ok," one commenter on Balenciaga's own Instagram post said.
"Couture means something else!! Not this," another screamed, apparently unaware of the work that Demna has done over the past few years.
Much like Balenciaga's 50th couture collection (and Demna's first), which was shown last year, the latest presentation is packed with insider references and subtle winks.
But it wasn't all subtle elegance and motorcycle helmets: statement accessories included the very Balenciaga speaker handbag that's already available at Balenciaga's new Couture store in Paris.