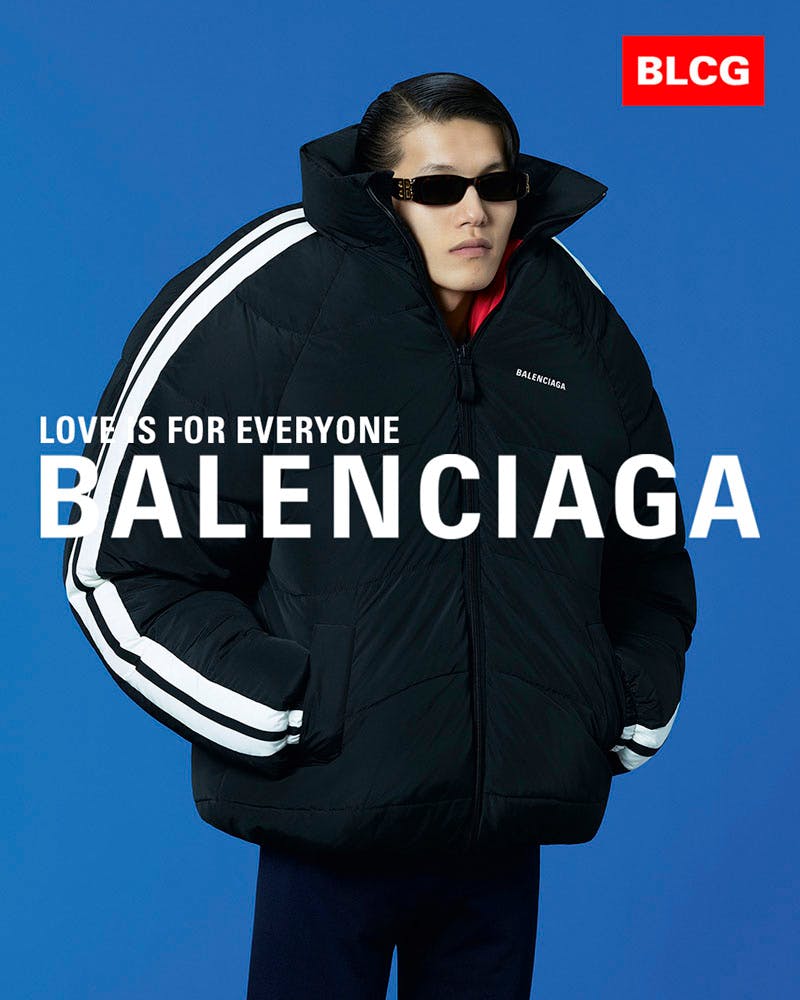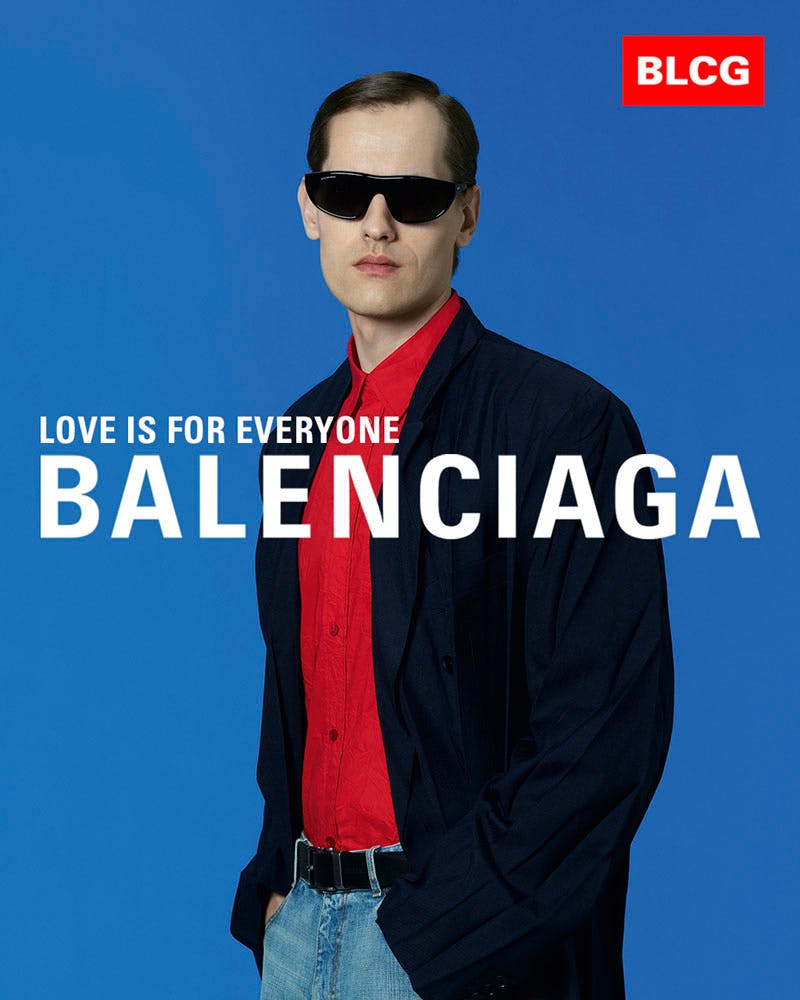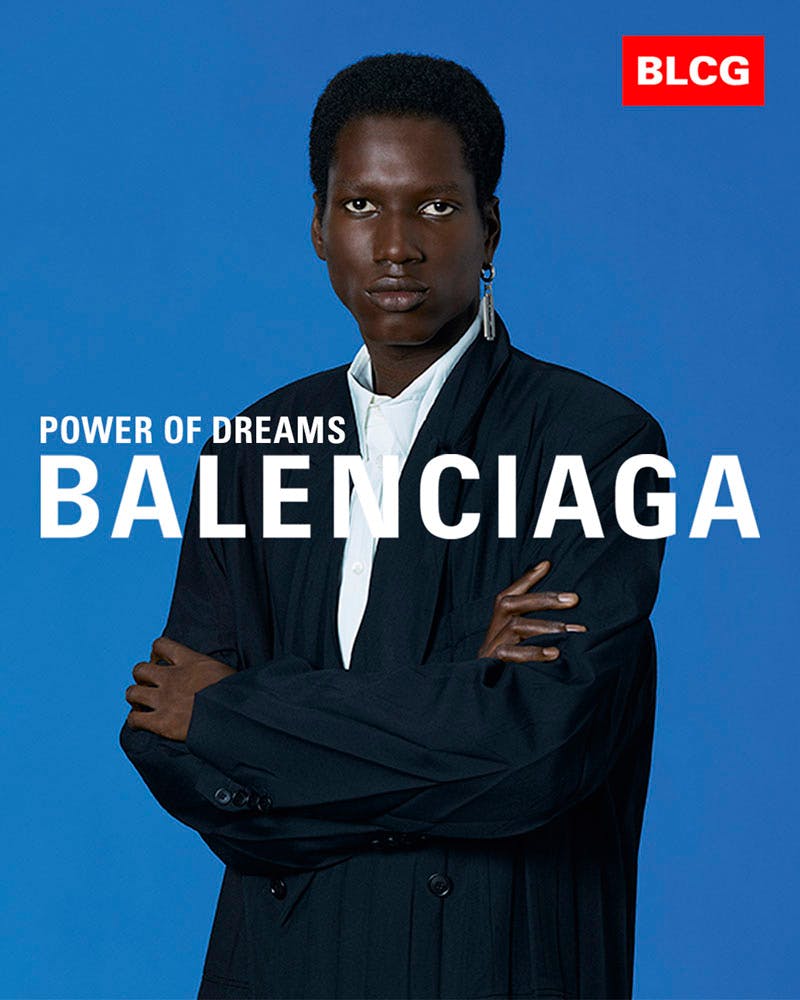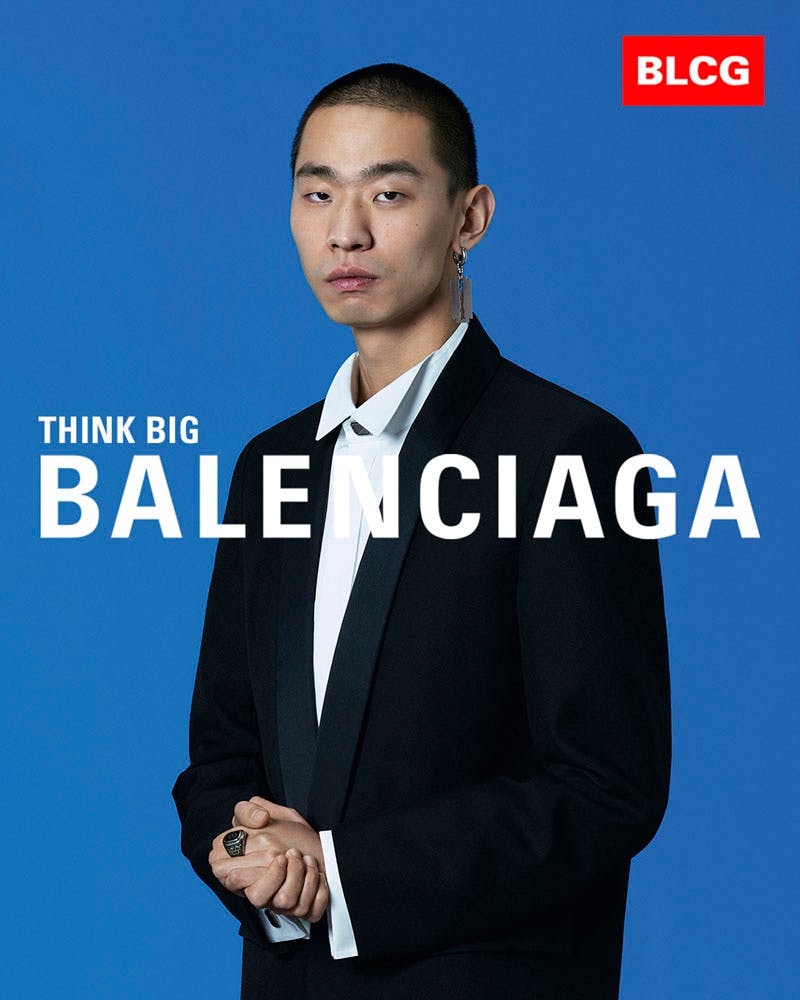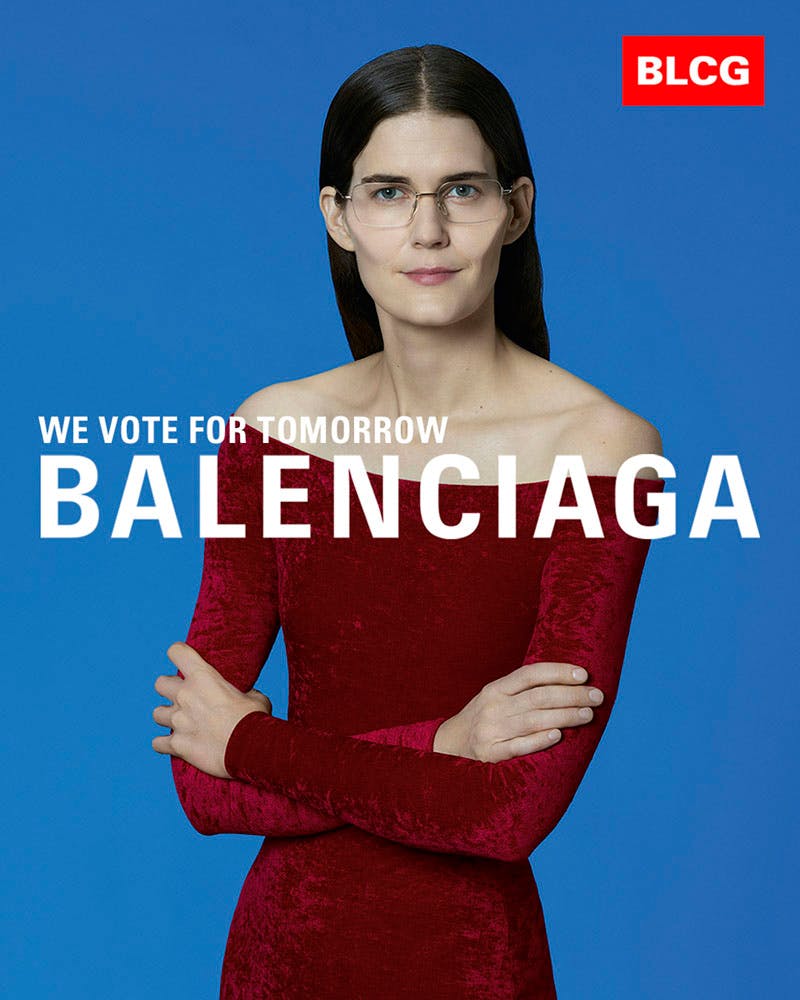 Balenciaga is always tapping into the zeitgeist. Among some next-level political chaos of the Iowa caucuses, a delivered Brexit deal, and President Trump's acquittal of impeachment, Demna Gvasalia and co. present to you an assemblage of alternative political candidates for the label's Spring/Summer 2020 campaign.
Shot against a sky-blue background that mimics the color scheme of the EU-themed SS20 show, the campaign highlights new menswear styles such as red button-ups, normcore trackpants, black blazers, featherblade earrings, and denim jackets. For womenswear, the styling is a little more avant-garde with velvety ballgowns, shoulder-padded dresses, Mastercard-style card accessories, and prosthetic cheekbones.
The slogans reading "POWER OF DREAMS", "LOVE IS FOR EVERYONE", "THINK BIG", and "WE VOTE FOR TOMORROW" recall the kind of optimistic and inclusive language that can be found on current political campaigns. It's like looking at a  future whereby our world leaders have been cast by Lotta Volkova. However, it's not the first time Balenciaga has mined the world of politics for aesthetics, as the luxury house riffed off Bernie Sanders' 2016 presidential campaign logo for its FW17 collection.