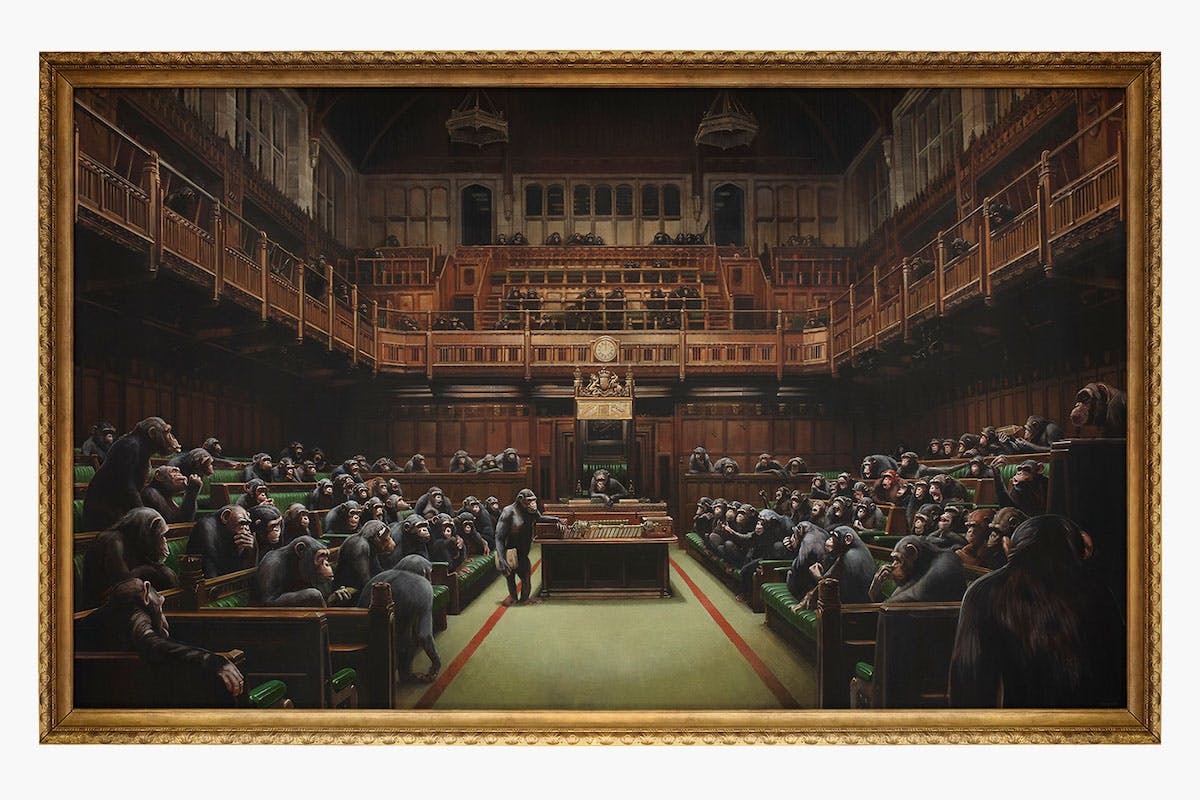 Banksy has set a new record price for his work, with his Devolved Parliament painting fetching $12,142,893 at auction. That obliterated the previous record, $1.9 million for his stenciling over a Damien Hirst piece, and went well beyond Sotheby's expected $1.9 million to $2.5 million price tag.
Previously called Question Time, the 13-foot piece depicting monkeys in the House of Commons is the largest known canvas from the anonymous street artist. Banksy unveiled it as part of his Banksy vs. Bristol Museum exhibition in 2009. He's since reworked and retitled the piece, with it gaining particularly new relevance in wake of Brexit. It went back on display at Bristol Museum earlier this year to coincide with the 10-year anniversary and (since delayed) Brexit deadline.
Adjustments to the piece include the Commons' lamps being snuffed-out, a banana held by an ape in the foreground switched to face downward, and other subtle tweaks.
Sotheby's reported the bidding took place among 10 determined collectors in a 13 minute "battle."