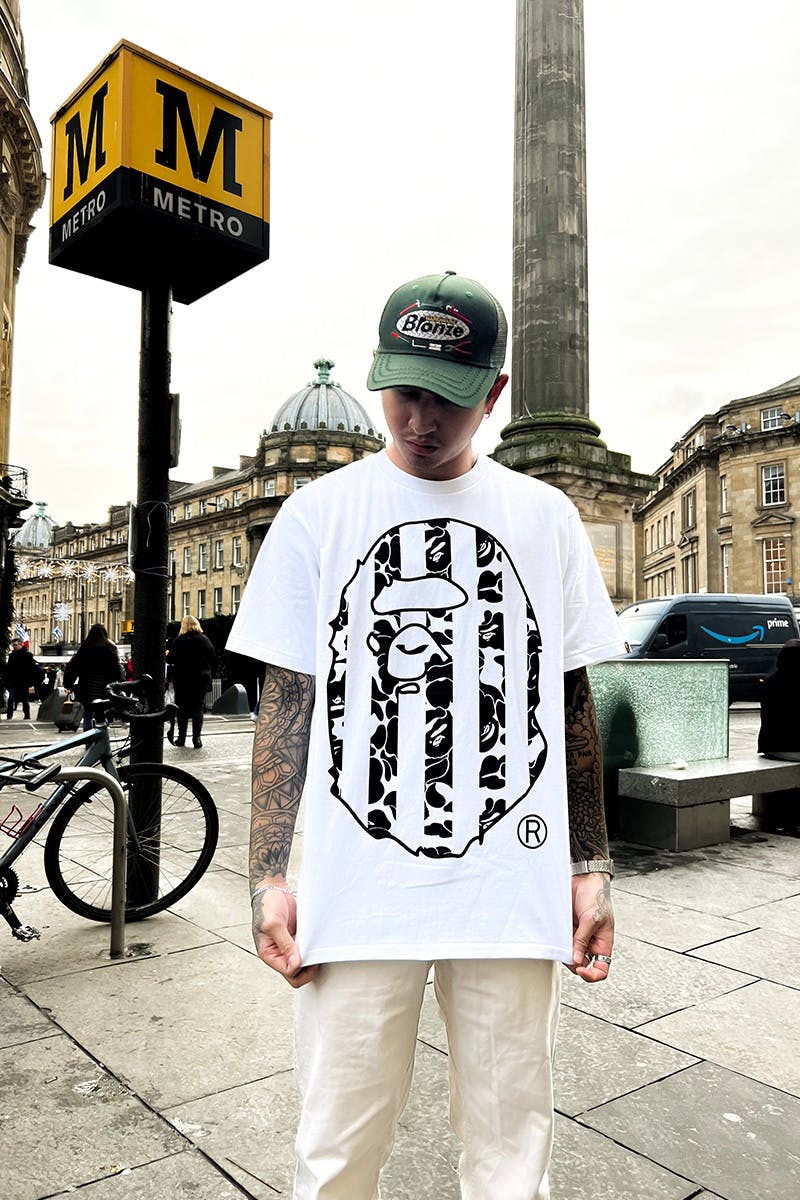 I think we can all agree to loving an exclusive piece of gear. Knowing you own something that only a select few others do makes it feel special – like you're part of a secret society unified by dress. BAPE knows the feeling; that's why it's teamed up with Kick Game to celebrate its new home in Newcastle with an exclusive, limited-edition tee.
The UK's retail space is evolving. No matter where in the country you reside, more and more impactful spaces are rising from the ground to make it clear that communities are thriving beyond London.
Beyond the pull of the Big Smoke, Manchester is enjoying the spoils of its new END. store, while the retailer's home in Newcastle has become home to its first women's store. Furthermore, Liverpool has welcomed FLANNELS to its ranks, joining the likes of SEVENSTORE.
Now, Newcastle once again sees its landscape expand with the addition of a newly opened Kick Game store. To mark the occasion, BAPE, specifically BAPE UK – which has been enjoying the fruits of its collaborative efforts on the island – is leaving its stamp on the city.
Teaming up with the resale store, the iconic BAPE Head graphic tee has undergone a makeover. Similar to the remix that arrived to celebrate BAPE's first anniversary in its new London home, this iteration sees the silhouette decked out with a flag of sorts.
Geordies around the world (and fans of Newcastle United F.C.) will recognize BAPE's new paint job, which plasters white and black stripes across the ape's face. Why aye, man!
Limited to 100, the new tee will be available to shop via Kick Game later this month. If you're a true Geordie or just fancy reppin' the North East, you wouldn't miss it for the world.
Shop our favorite products