Nearly all the attention directed at Lanvin's Spring/Summer 2022 collection was shifted to the luxury label's Batman collaboration and why not? There were jackets, shirts, scarves, and even shoes plastered with the caped crusader's mug, making for a pretty fun and completely surprising collection.
Fast forward to early March: all eyes are on Robert Pattinson and Zoë Kravitz with The Batman finally hitting theaters.
Lanvin then drops its entire Batman collection, revealing a plethora of old-school Bats-branded pieces instead of contemporary Pattinson-themed fare.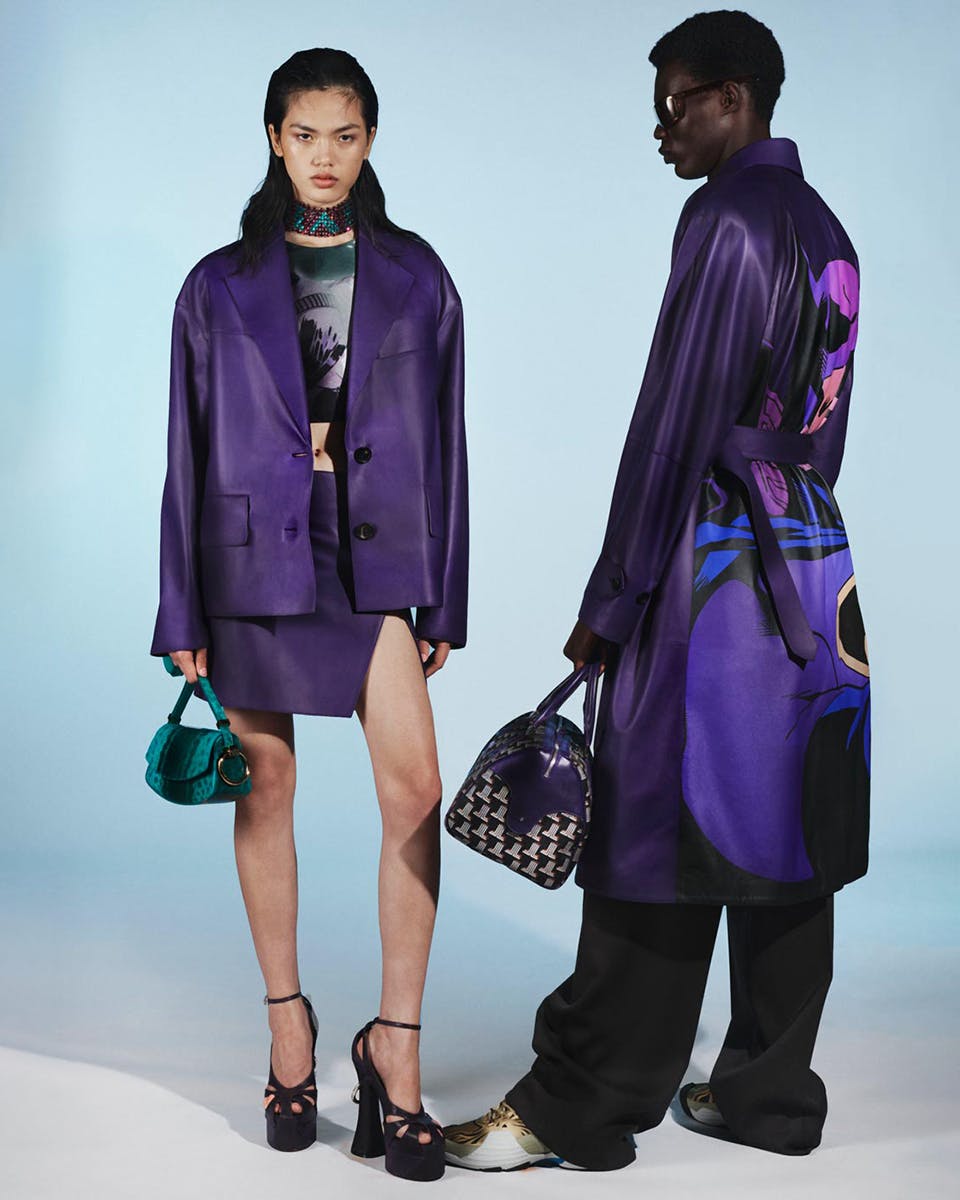 It's interesting that Lanvin creative director Bruno Sialelli sought to celebrate Detective Comics-era Batman rather than the new blood but it does make sense. Comic book Batman is much better suited to a 2D print — that's how he was originally designed, after all — and Lanvin's blown-up graphics have a poppy, Lichtenstein feel.
There's so much The Batman-themed stuff launching now anyways, it follows that Sialelli simply sought to distinguish Lanvin's DC Comics partnership from other thematic product rollouts. Though, rough 'n tumble cartoon character does seem an odd fit for the low-key luxury label.
Available now from Lanvin's website and stores, the Batman collection also includes Catwoman womenswear (appropriate for The Batman, given Kravitz' presence, I suppose) but its main bits focus on — who else? — Bats himself.
The Dark Knight graces purple-tinged bombers, blazers, patchworked shirts, handbags, sleeveless hoodies, denim shorts, scarves, and even Lanvin's fan-favorite Curb sneakers, a particularly popular silhouette among a certain sect of celebs like Evan Mock and Offset.
Would Bruce Wayne wear any of it? Who knows. But it is fun to see a luxury label take liberties with a franchise collaboration, even if you actually have to be a billionaire playboy to afford it all.
And it's seemingly doing well, with a number of items (including a textural $3k blazer and $550 T-shirt) already sold out. And more stuff's on the way, including oversized denim shirts, duffles, and a $7k napa leather blazer.