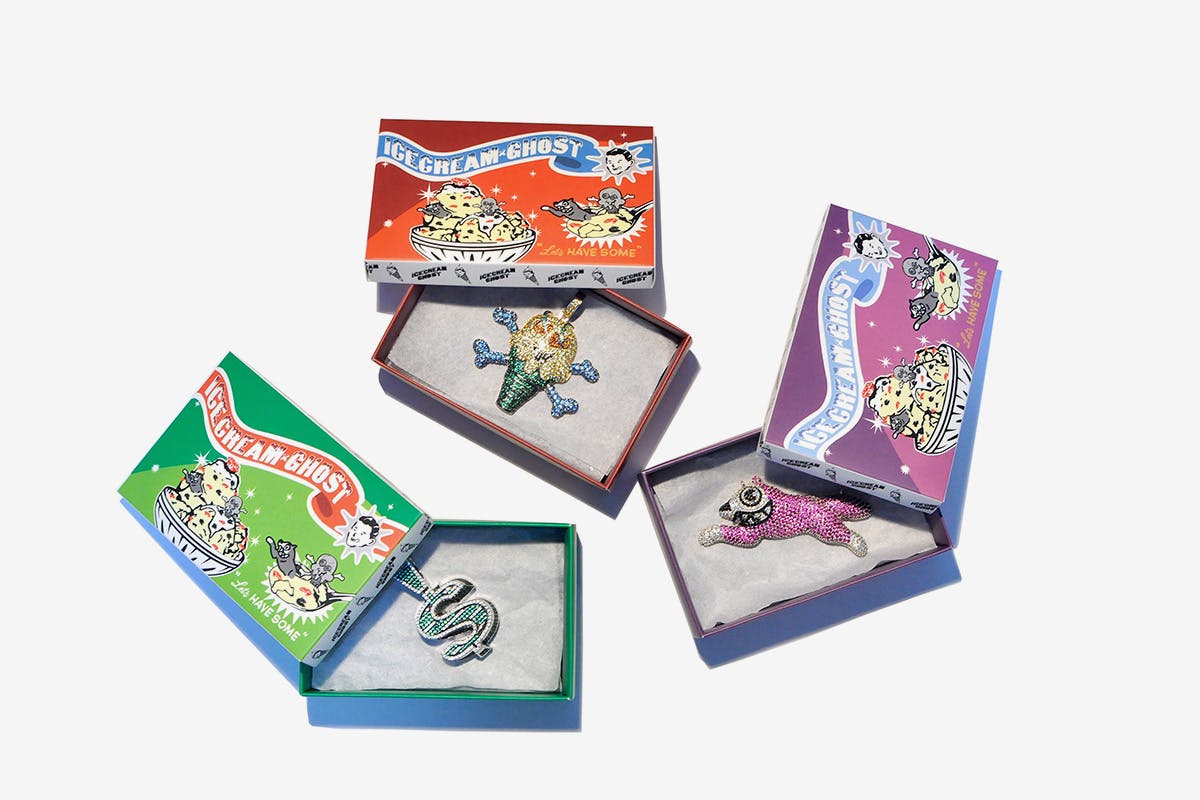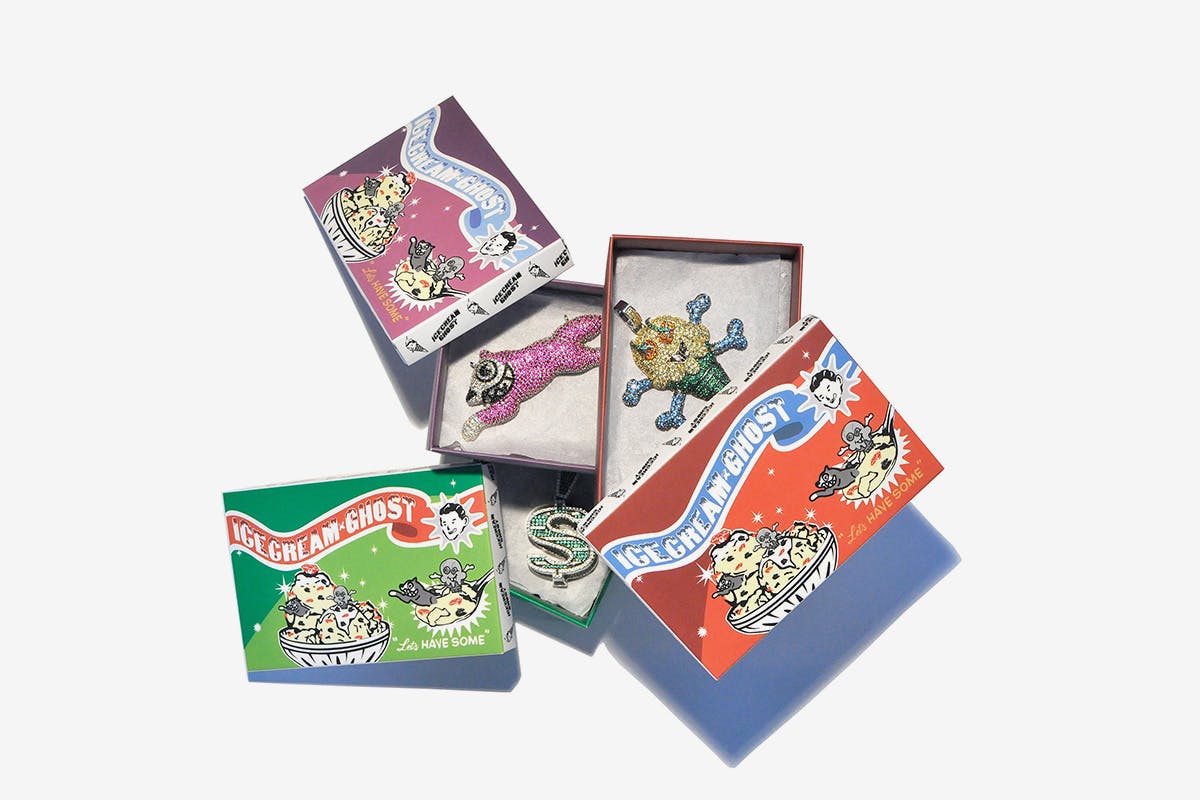 For those looking to add a touch of bling to your arsenal, BBC ICECREAM and gh00o00st will soon be releasing a new selection of pendants. The designs are replications of Nigo's iconic pieces.
BBC ICECREAM has partnered with gh00o00st to launch the jewelry assortment, which includes three iced-out pendants. The chains have already been spotted on the likes of MadeinTYO, Gab3, and JP THE WAVY, among others.
Retailing for approximately $360 a piece, the new BBC ICECREAM pendants release November 22 at the BBC ICECREAM Shibuya PARCO Store, followed by a launch on November 24 through ghostworldfamous.com.