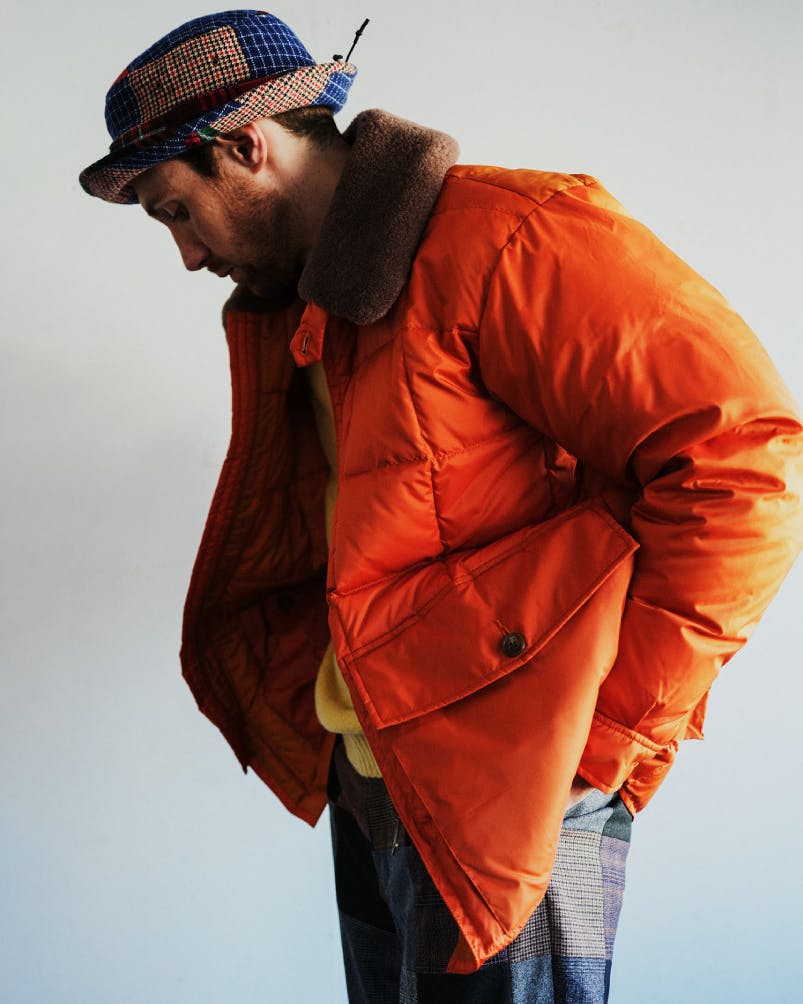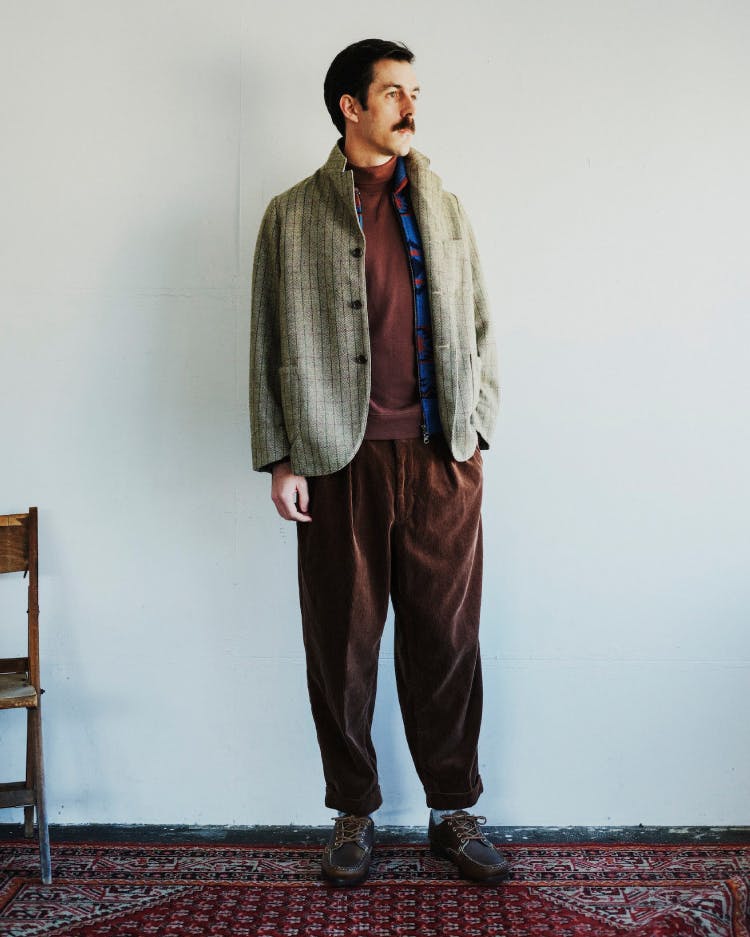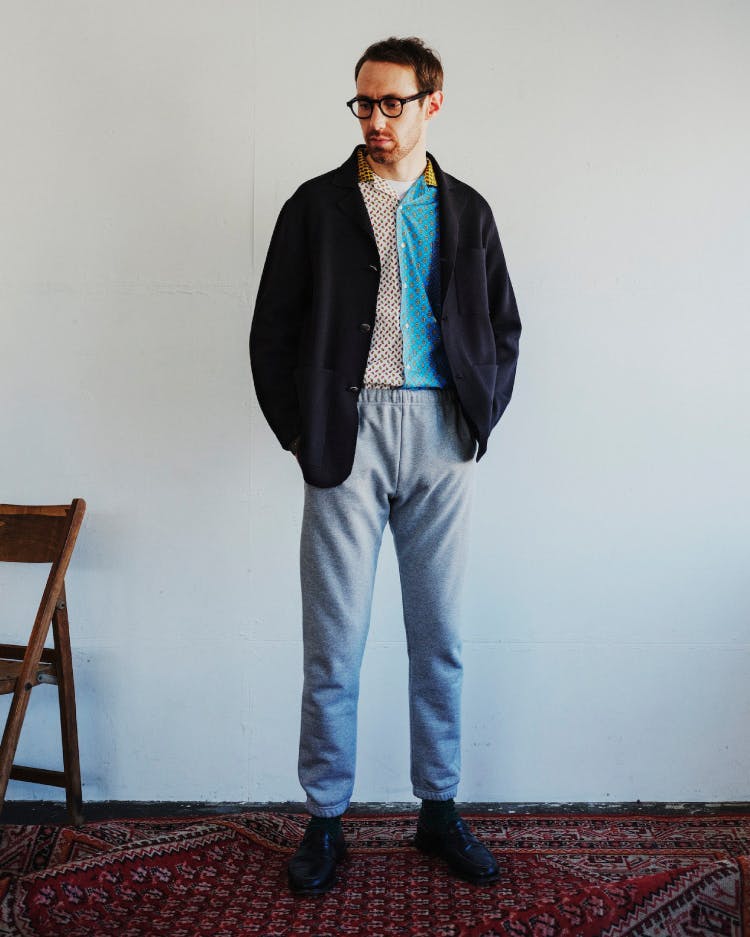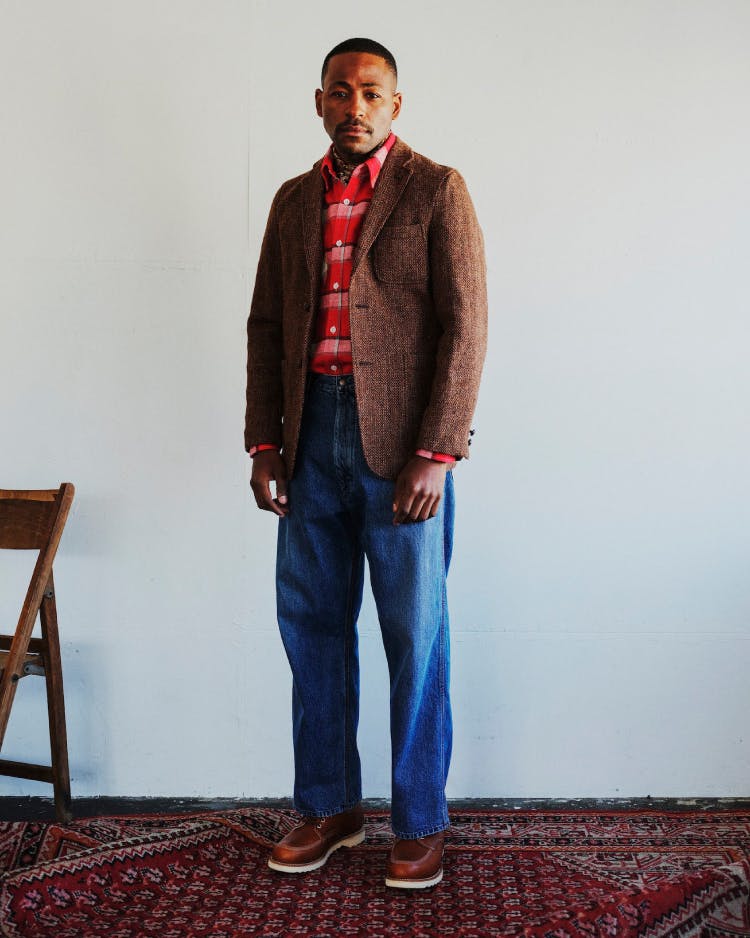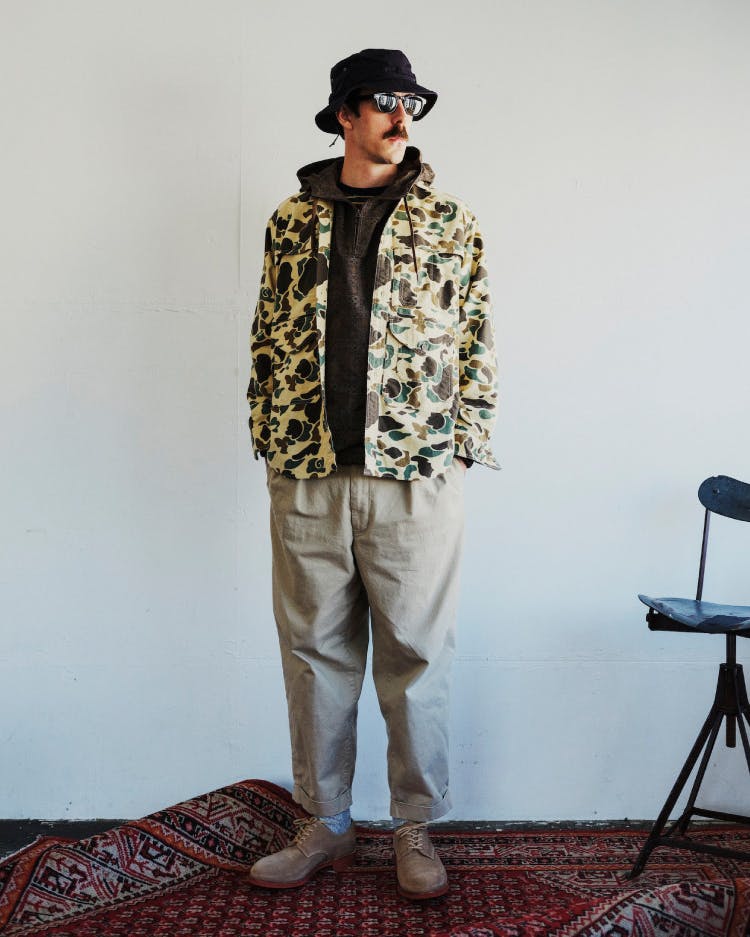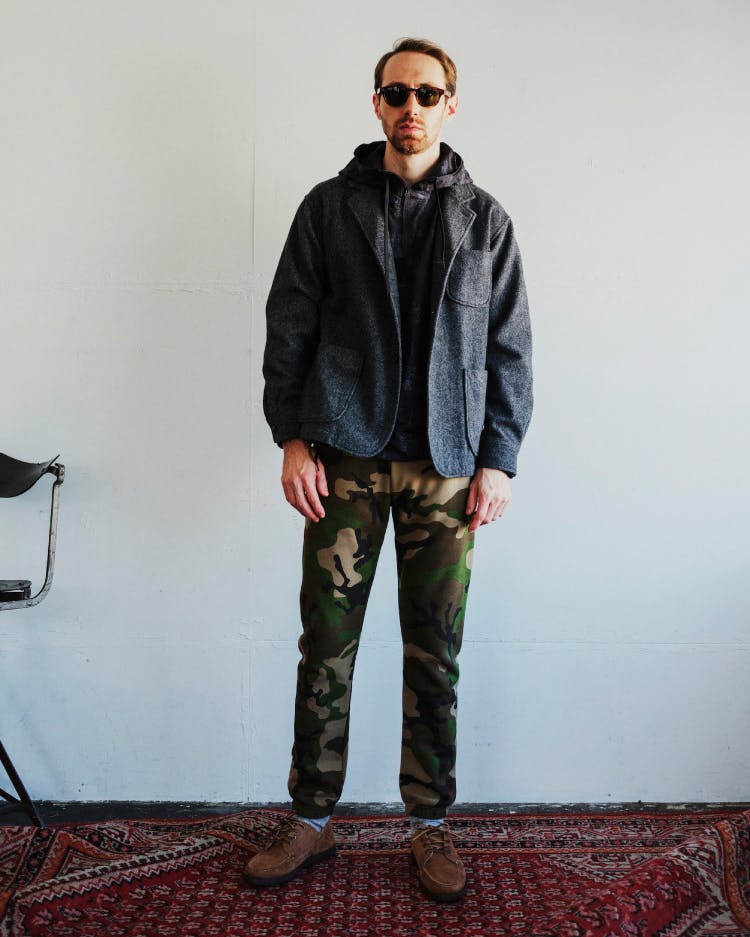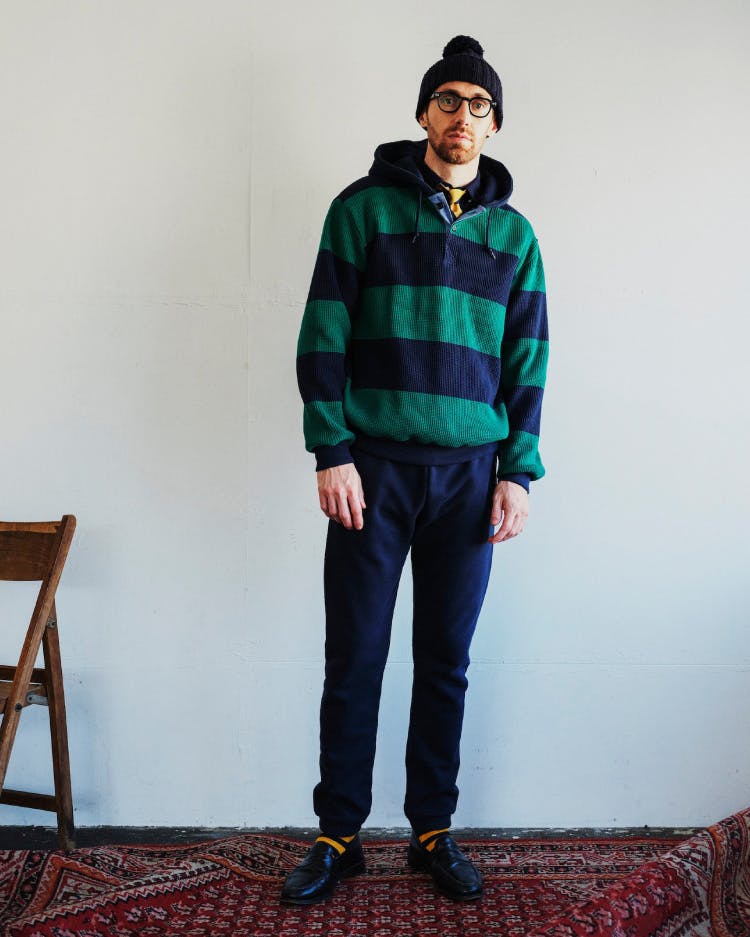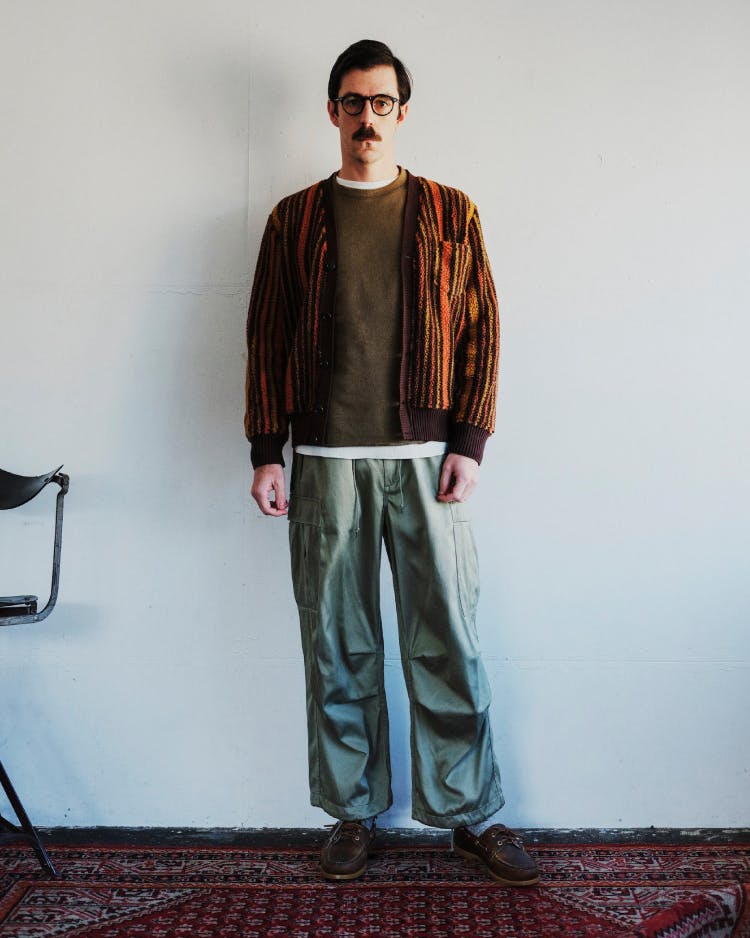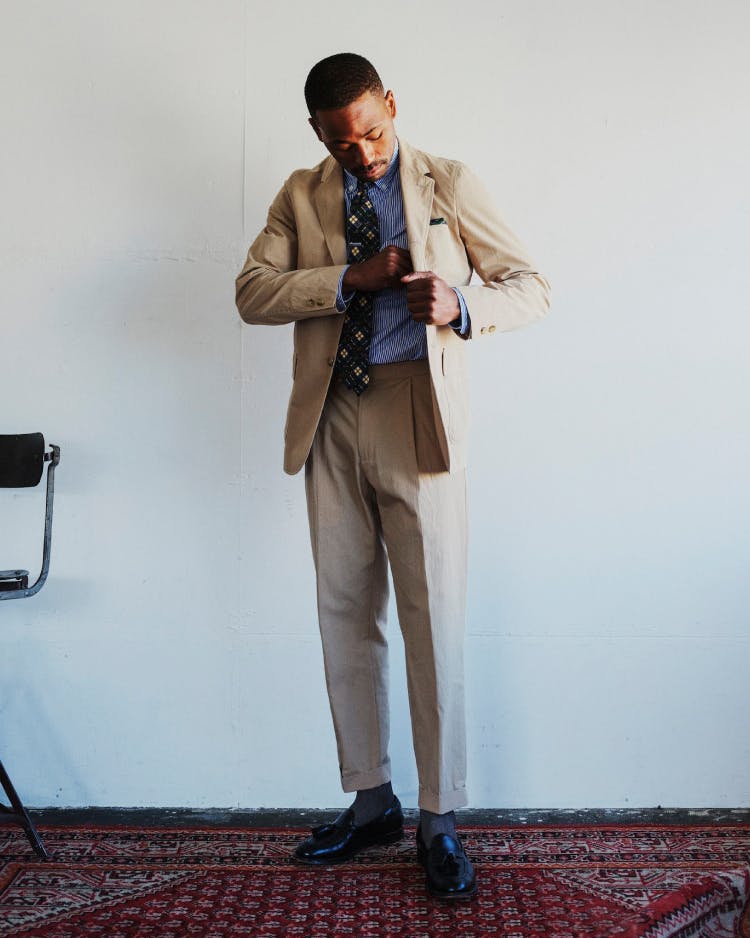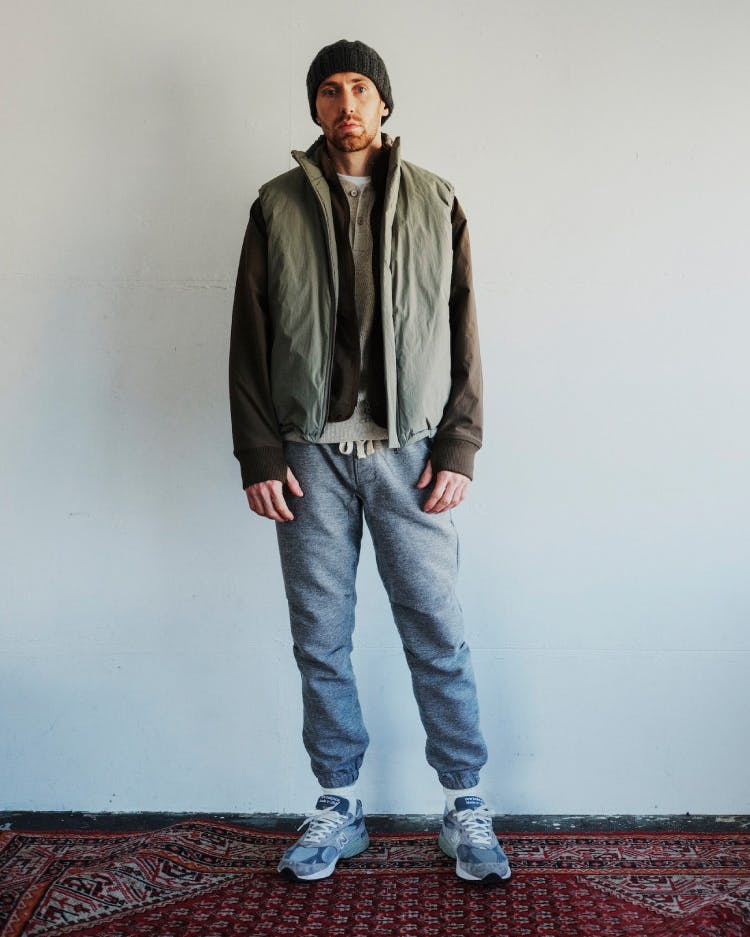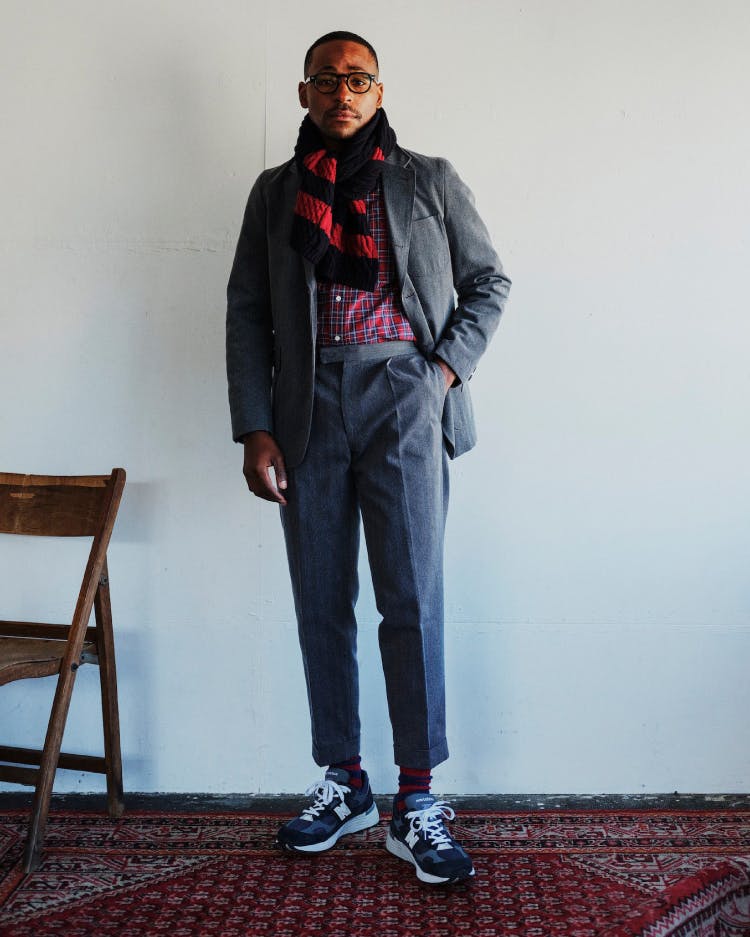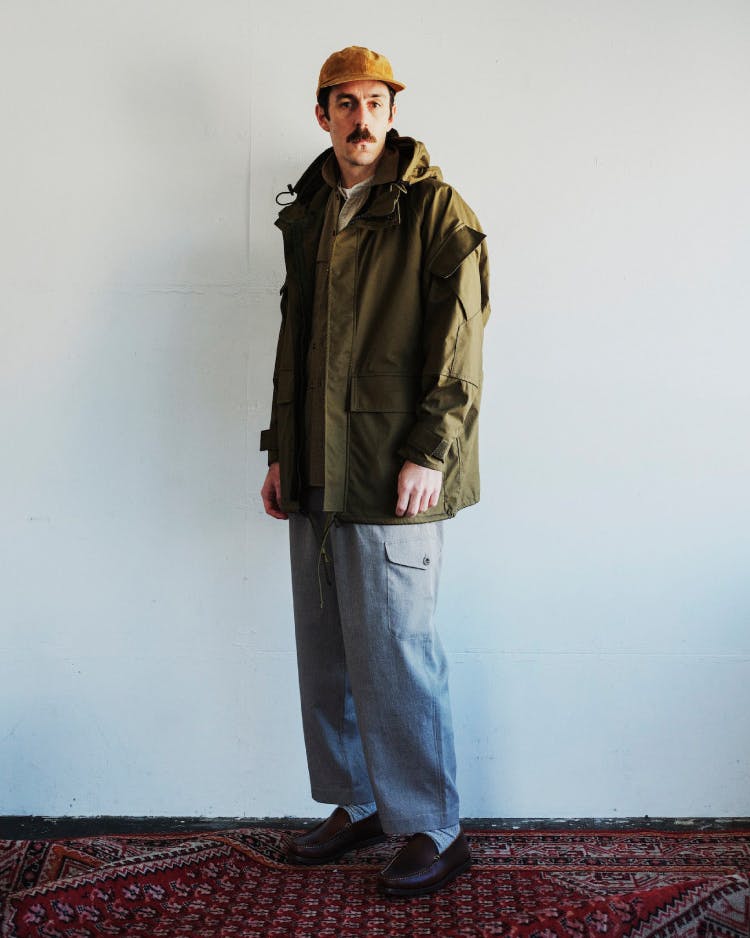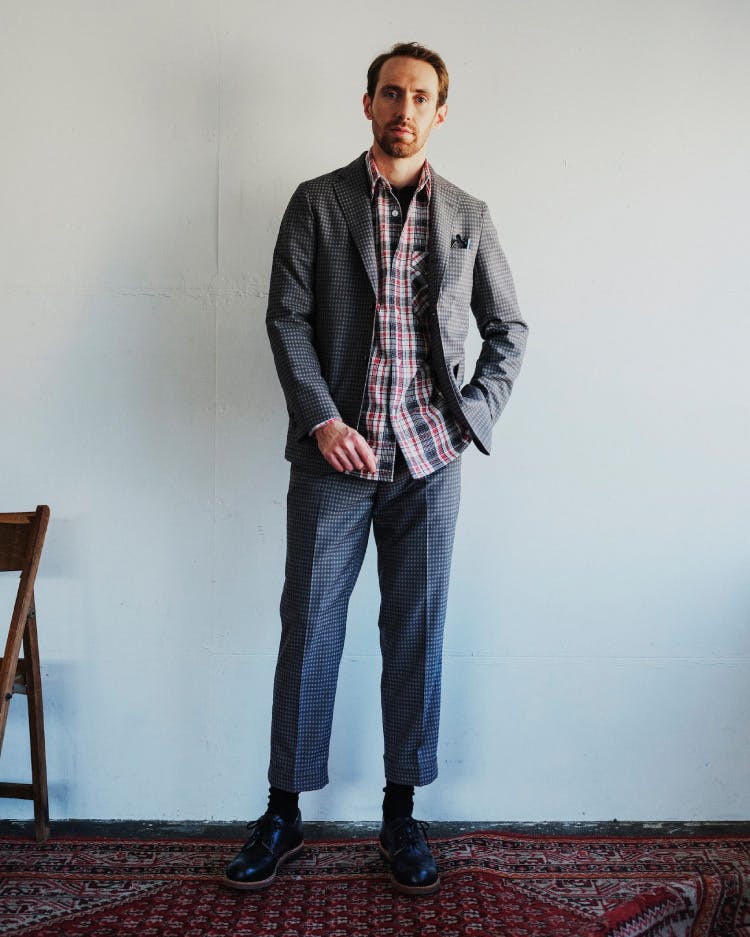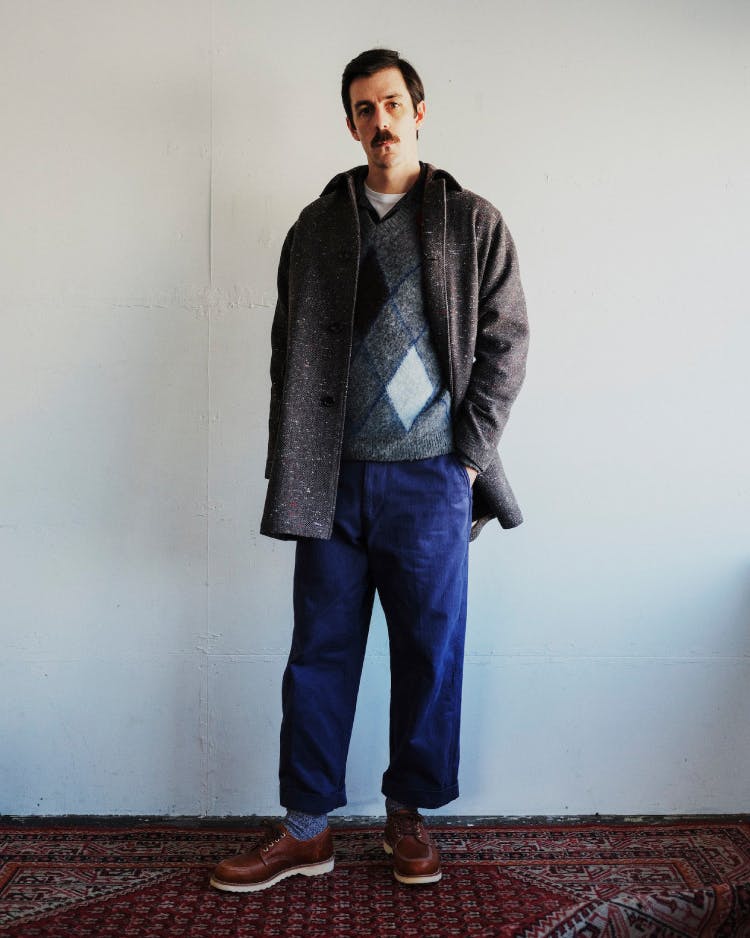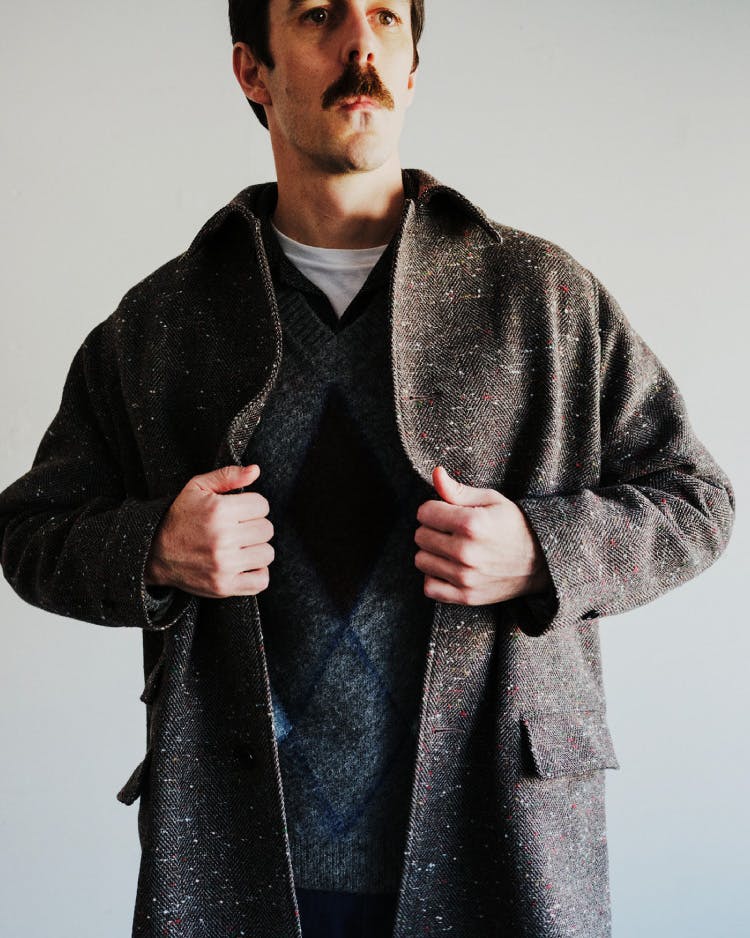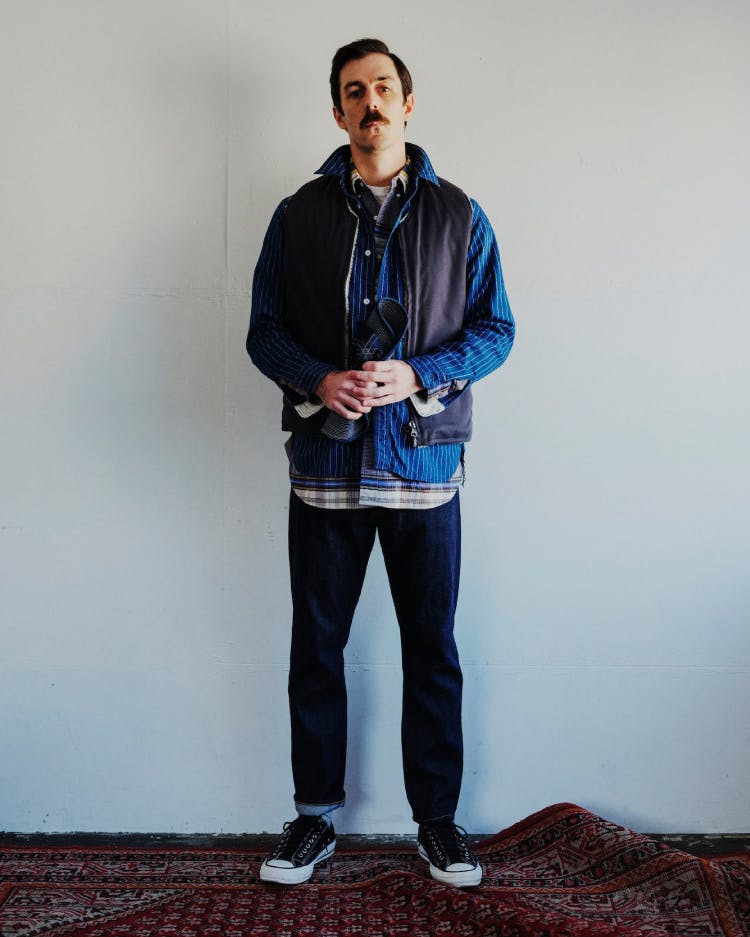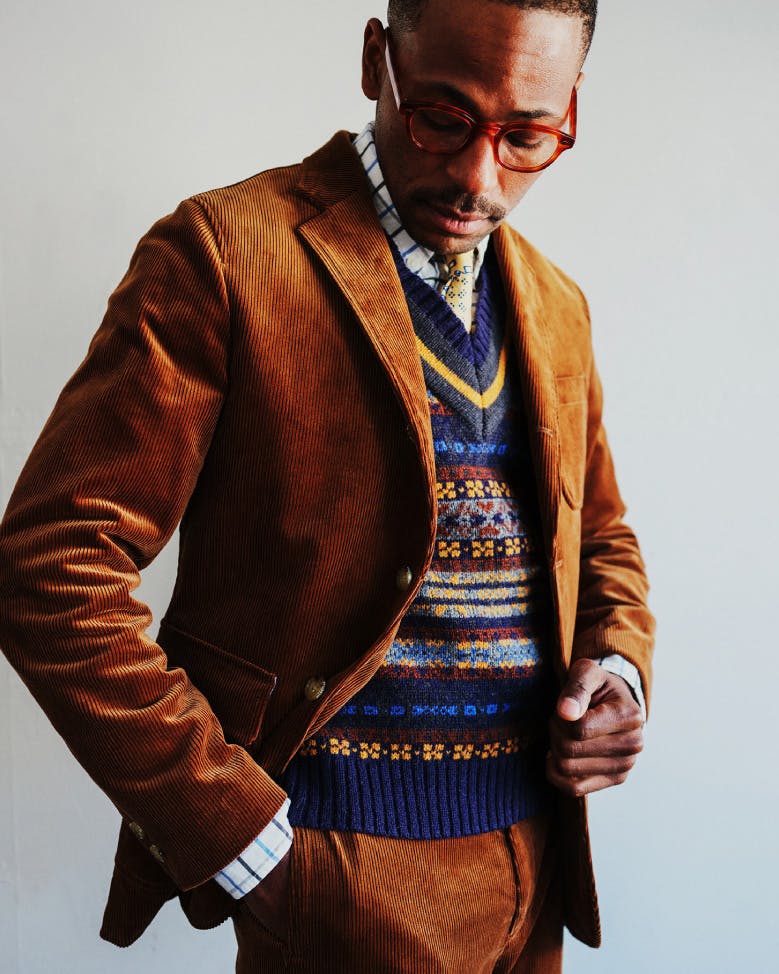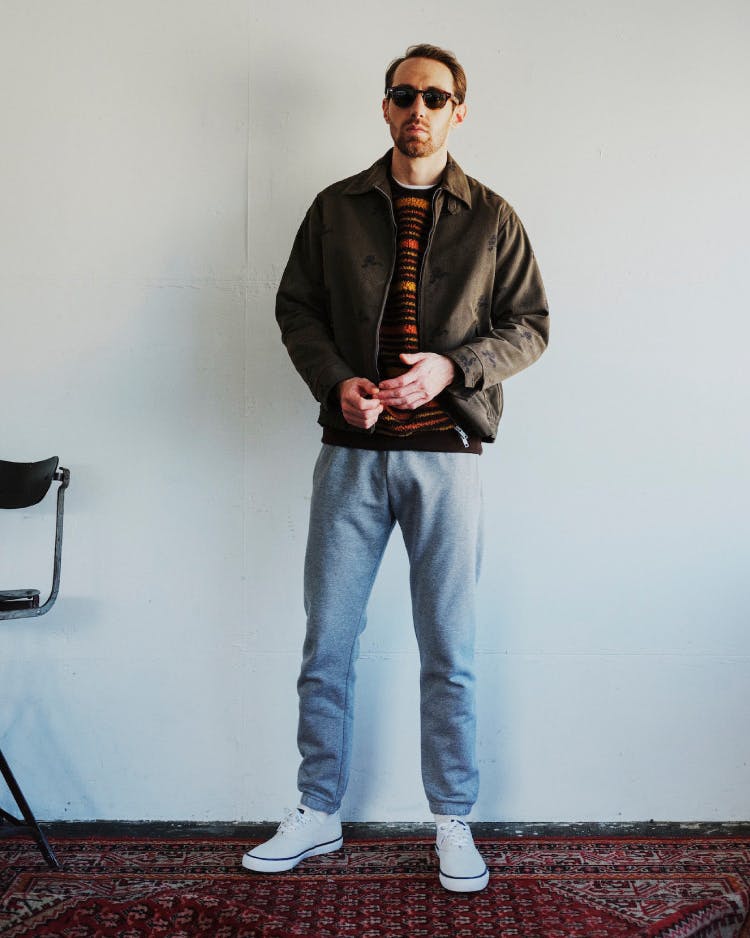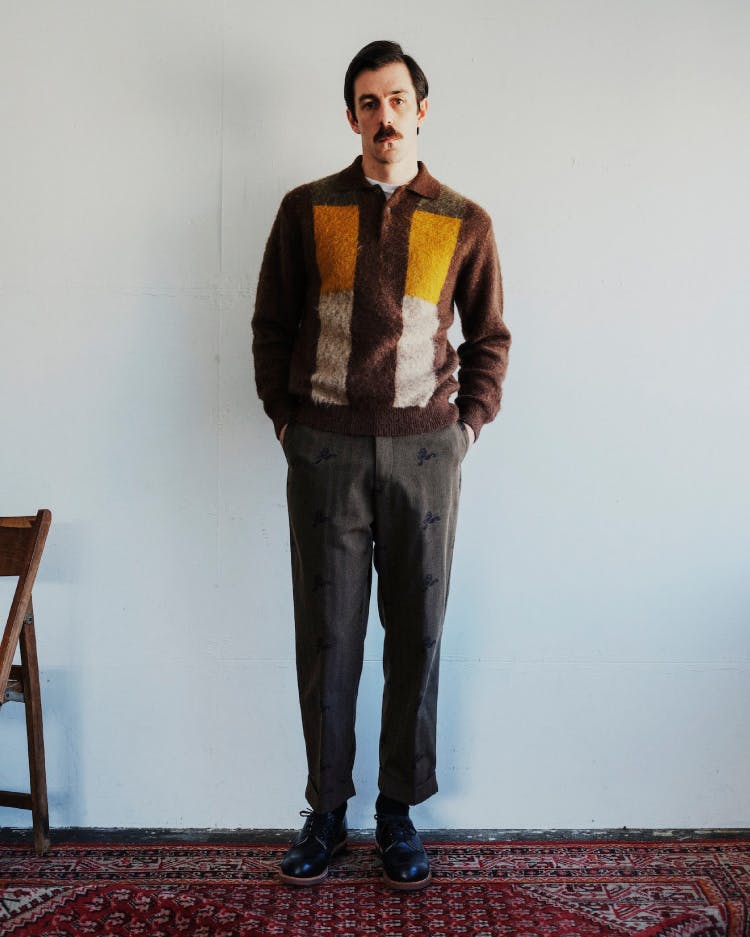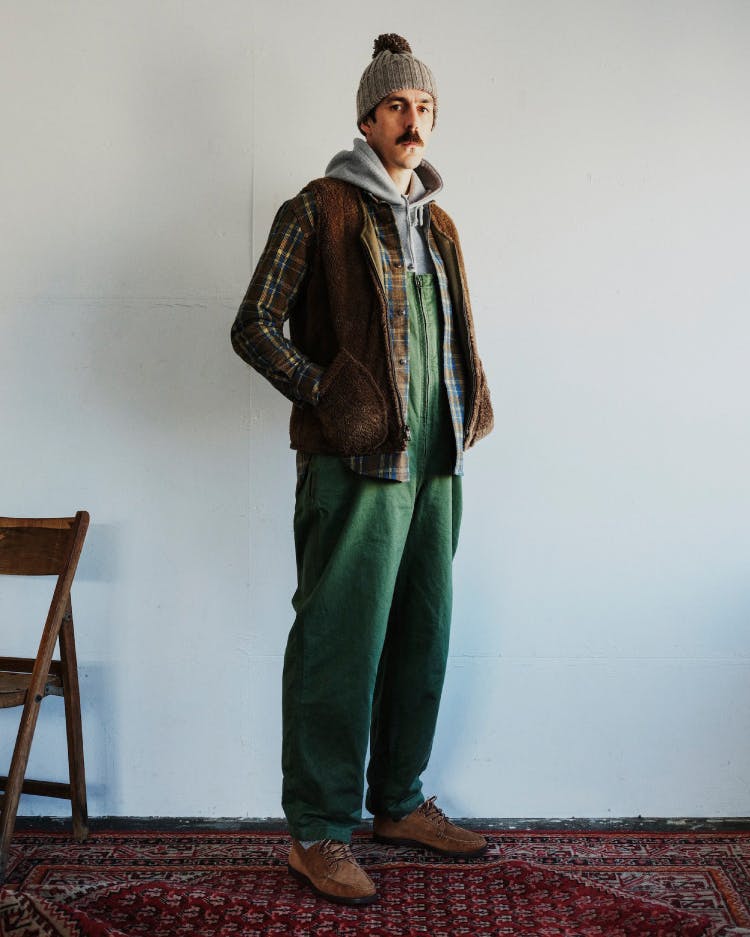 Brand: BEAMS PLUS
Season: Fall/Winter 2021
Key Pieces: Patchwork and plaids, please. The more impact the better, as made clear by the clashing patterns that play across overcoats, jackets, and pants. Bright orange outerwear, argyle sweaters, and fuzzy cardigans up the visual ante.
Editor's Notes: Of BEAMS' many in-house apparel lines, none have enjoyed quite as much success as BEAMS PLUS. Steeped in admiration for Take Ivy and timeless menswear themes, BEAMS PLUS' seasonal collections are masterclasses in taking boring wardrobe staples in a much more interesting direction. Sure, it's often-safe items may not always hit, but FW21 most definitely does.
When I hear that a brand's new collection is replete with odes to trad, ivy, or workwear style, I tend to yawn. Brands like NOAH and Stüssy have demonstrated — with aplomb, mind you — fresh faces for stiff menswear tropes, but there are still ample imprints supplying the sea of boring blue OCBDs and slim-fitting chinos.
This season, BEAMS PLUS will not be one of them.
Of course, there are ample approachable items here, like retro sportswear sweaters, flannel overshirts, and trim trousers, but BEAMS PLUS is doubling down on dynamic duds with some appreciably out-there items. From the militaristic touches — garment-dyed overalls and reversible liner parkas — to the wide, pleated slacks that BEAMS PLUS does so well, there's plenty here that demonstrates the brand's trained eye.
The vintage-inspired pieces lean into a contemporary feel by way of relaxed cuts that are considered, not careless. This is key; BEAMS PLUS knows you want to avoid looking like the pile of thrift store finds and more like a super cool septugenarian.