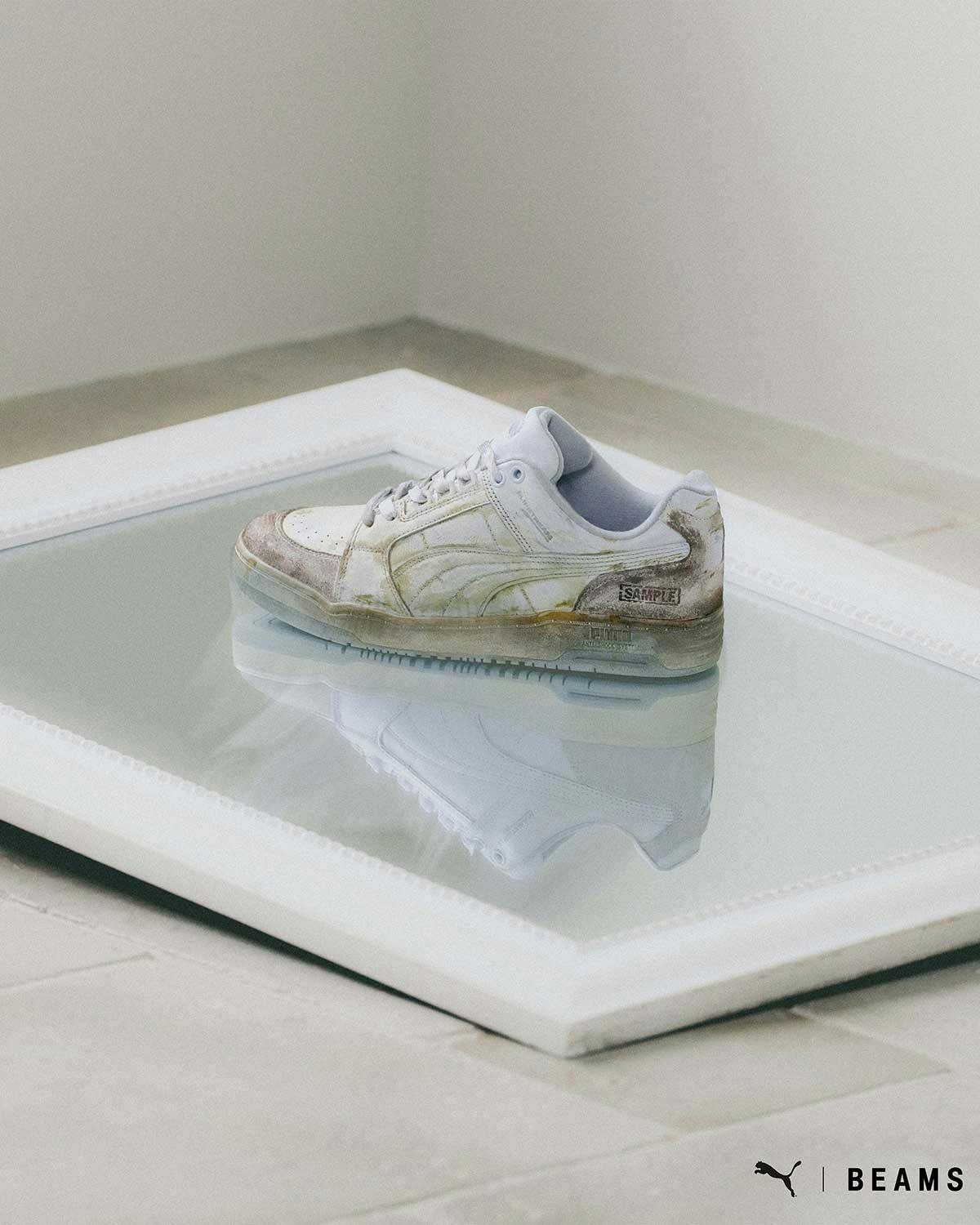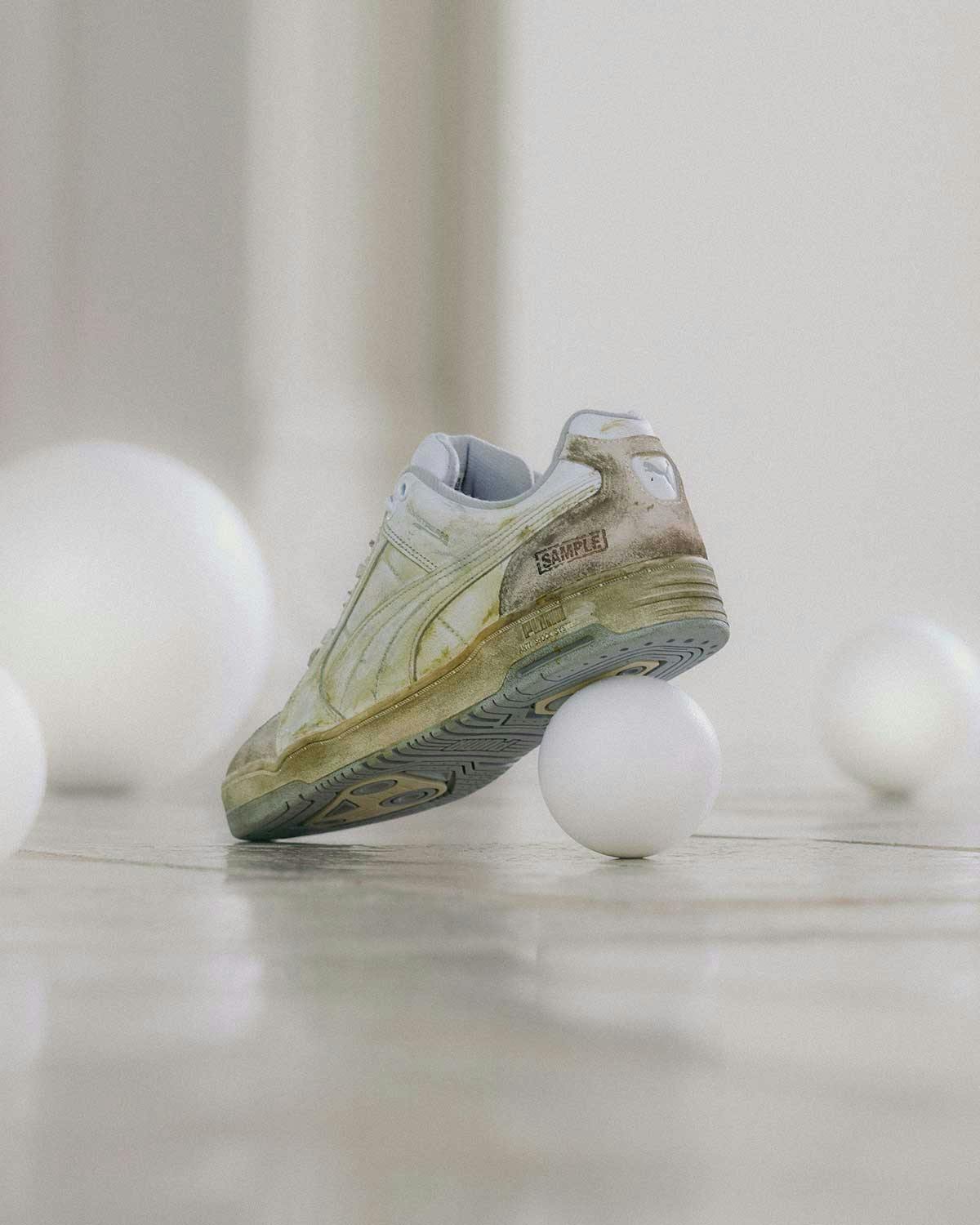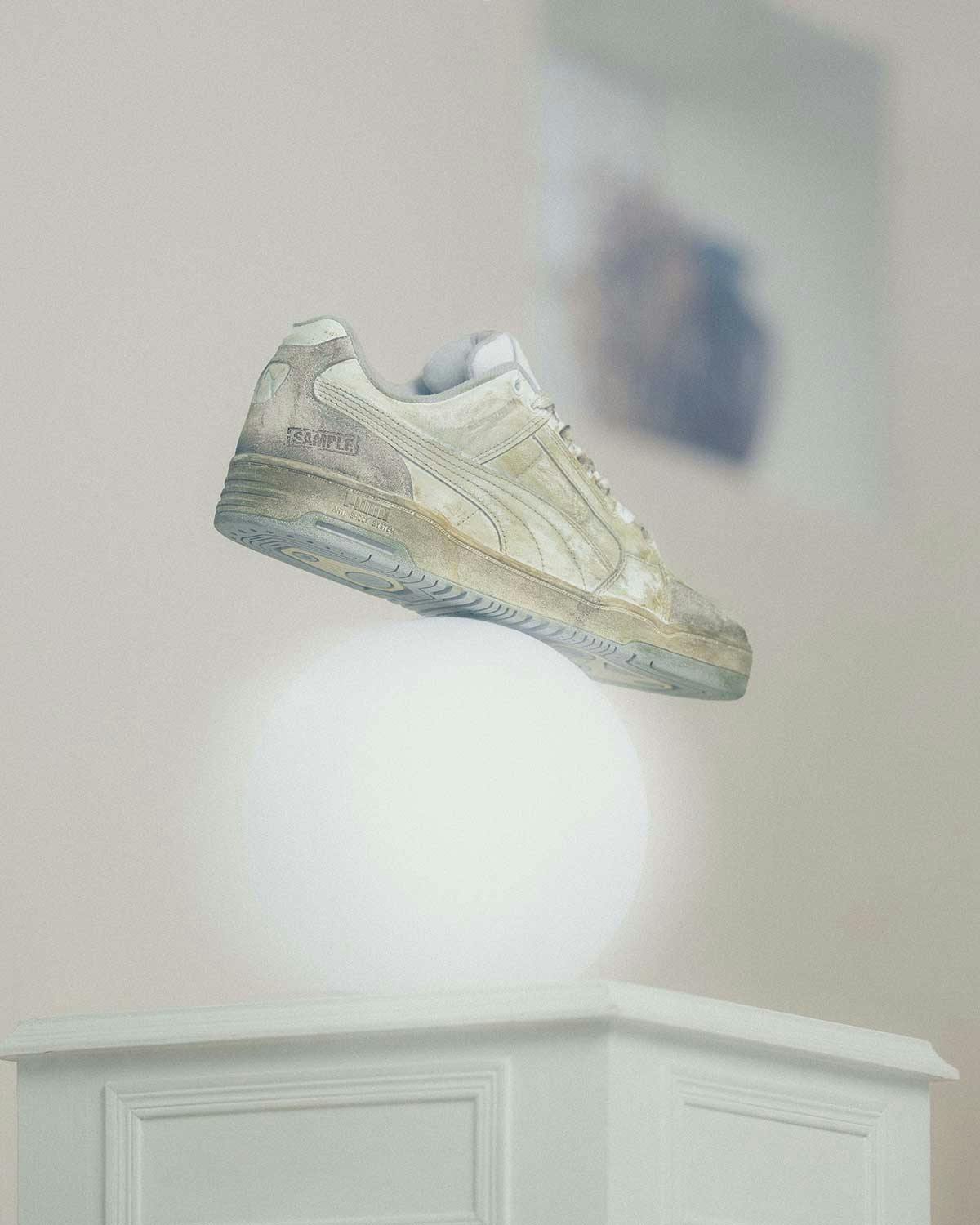 You know the lived-in aesthetic epitomized by so many Instagram Explore Page washed-out hoodies and double-knee pants? BEAMS turned that into a PUMA.
To be clear, BEAMS and PUMA's latest collaborative sneaker, the Slipstream Low Retro, is also a brand new silhouette that riffs on the German sportswear giant's Slipstream model, so there's ample reason to talk about the resulting shoe. Y'know, 'cuz it's a new style and all that.
But the main event, at least from where I'm sitting, is the absolutely bananas pre-distressed detailing applied to the upper of BEAMS' new PUMA.
Seriously, these sneakers look like they just survived the apocalypse.
The design was actually inspired by vintage sweatshirts according to BEAMS itself, so that definitely comes through pretty clear. Not clear if the "SAMPLE" text printed on the sneaker's heel is on every model, by the way, or if that's actually just the sample pair used for the campaign imagery.
Even if you loathe the result, you have to admit that the finished product is impressive. Maybe impactful is a better word. Either way, each pair of BEAMS x PUMA Slipstream sneakers is finished by hand to ensure that they're all one-offs, which at least somewhat justifies the aggro appearance.
Releasing January 27 at BEAMS Harajuku for ¥17,050 apiece (approximately $130), the pre-destroyed PUMA Slipstream will be accompanied by a comparatively normal-looking PUMA T-7 track jacket. If you look closely, though, you can see that the jacket has been faded to affect a similar vintage vibe.
BEAMS collabs really do sit in one of two categories.
Some, like this PUMA sneaker, are crazy, colorful, utterly distinct. Others are so normal that they look like the original model, unless you look really close.
Which camp do you think these PUMAs fall into?