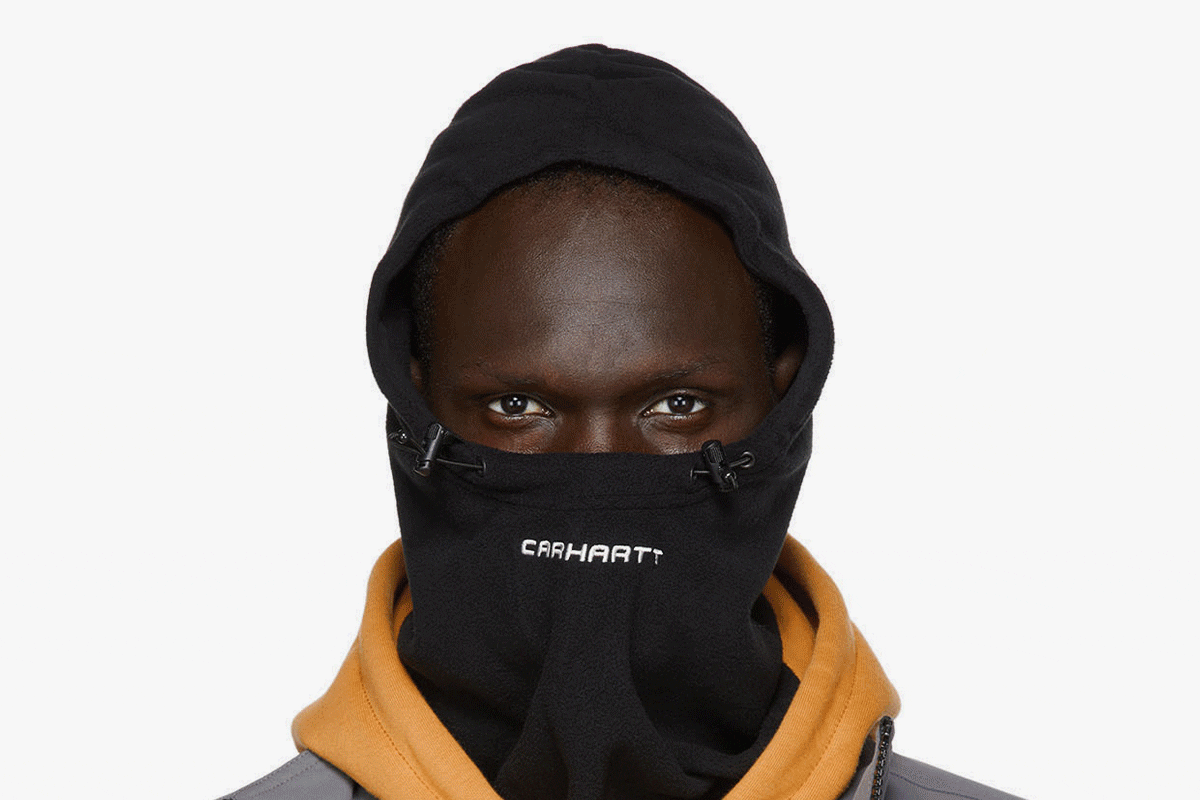 "The details are not the details; they make the product." This phrase was written by Charles and Ray Eames, one of design's greatest ever duos. It's a phrase that stands true for almost anything. The little touches that alone might go unnoticed all contribute to the final product as a whole, and this is very much the right attitude when it comes to accessorizing, too.
Whether it's a pair of gloves with eye-catching sherpa detailing, or a classic baseball cap with a corduroy twist, a fit that fulfills its maximum potential goes only as deep as its details. And even though accessories can make or break an outfit, you don't need to pillage your budget to get the right ones. To prove it, we've rounded up our favorite outfit-making accessories that you can pick up for less than $100. From a Chinatown Market bandana to a Snow Peak mug, incorporating these bits will take your wardrobe to the next level.
Shop the best accessories for under $100 below.
Chinatown Market X Smiley Bandana
Chinatown Market's signature smiley motif is the focal point of this not-quite-traditional bandana. Bandanas are a great way to personalize your style: embellish one of your garments with it or sport it around the neck.
Polo Ralph Lauren Sherpa Outdoor Touch Gloves
Ralph Lauren has essentially been doing the same thing for 50 years and it still hits the spot. This pair of leather gloves features sherpa detailing to the top for an additional bump to your warmth and texture palette.
Rassvet Logo Cap
Born out of the post-soviet fashion landscape that opened up when Gosha Rubchinskiy opened fashion's eyes to a new dawn in the East — Rassvet actually translates as dawn — Rassvet offers a refreshing new angle on skate culture. This flat-brim cap features a strong rubberized logo graphic to the front.
Snow Peak Double Wall 450 Mug
You might be more familiar with Snow Peak's outerwear, but it's the same technical expertise that makes this titanium mug so perfect. A foldable handle makes attaching this to a rucksack or belt loop super easy.
Phipps x Klean Kanteen Water Bottle
If you're still not using a reusable water bottle then take a long hard look in the mirror before securing this collaboration between Phipps and Klean Kanteen.
Carhartt WIP Fleece Beaumont Balaclava
The balaclava is the perfect accessory for winter 2020. Not only will it cover your mouth (you'll also need a face mask for real protection) but it's also one of the most effective tools for keeping your head and face toasty.
C.P. Company Logo Neck Warmer Scarf
C.P. Company opts for a heavy-duty rib-knit construction to ensure all the heat is kept where it matters when you've got this wool neck warmer on. Aside from the pure Italian wool makeup, a stitched logo to the top band proves this piece's credentials.
Snow Peak Fleece Beanie
The average beanie is cozy, but this Snow Peak fleece beanie knocks down the doors to a new level of coziness. Be careful though, once this is on, it's probably not coming off until mid-March at least.
Polo Ralph Lauren Polo Pony Corduroy Cap
Ralph Lauren's famous polo player graces the front of this cap that's cut from a thick wale corduroy in a dreamy grey-green colorway. As far as caps go, the heavy corduroy should provide you with decent warmth.
Our designated Selects section features products that we love and want to share with you. Highsnobiety has affiliate marketing partnerships, which means we may receive a commission from your purchase.