It's hard to remember by now but, maybe a half-decade ago, collaborations were something that really only a few big streetwear and sneaker brands did. You certainly didn't have collaboration on the scale of where we're currently at.
Not that we're complaining, necessarily. The spate of must-see team-ups currently saturating the market really are the cream of the crop, far outpacing everything that came before in terms of scope, scale, and quality.
That makes it tough to narrow down the list of 2022's best collaborations but, here we are. These aren't necessarily all of our favorite partnerships, mind you, but the ones that hit the hardest, that made the biggest splash, that meant the most to the terminally nebulous "culture."
In other words, they gave us plenty to talk about and plenty more to buy — if it was even possible to purchase anything before everything sold out.
adidas x Gucci
Though the list is in no particular order, might as well start with perhaps the year's biggest team-up.
adidas x Gucci was a massive multipart event that began with a runway shocker and stealth drops and ended with sporty activewear, ski gear, and jaw-dropping platform sneakers.
It encompassed cities, headlines, and celebrity wardrobes: the only way you could've missed adidas x Gucci is by living under a rock. That'd be a shame, because you'd have missed some truly fun stuff.
A worthy send-off for departing creative director Alessandro Michele, who also delivered several other huge Gucci team-ups this year, including stuff with Palace Skateboards, The North Face, and Dickies workwear (!).
Dior x Birkenstock
There's not much that needs to be said about Dior's Birkenstock collaboration besides that it kicks ass and its only flaw was that it wasn't more accessible. But who'd have expected anything else in the wake of the Diordan 1?
Dior and Birkenstock cleverly sidestepped some of the more obvious sandal models (no Boston clogs here) and instead tackled the underrated Tokio mule alongside the staple Arizona. The results were opulent, indulgent and awesome.
Burberry x Supreme
Another year, another handful of heavy-hitting Supreme drops. We've witnessed Nikes aplenty, some killer collectibles, and even a couple twists on old favorites. And Supreme finally got its own Simpsons episode, kinda.
But the Burberry team-up was an especially high water mark for Supreme because it cached in on the inherent appeal of the skate brand's previous luxe-casual mix-ups. Obviously, Louis Vuitton speaks for itself but there's also Supreme's partnerships with Yohji Yamamoto, Junya Watanabe, and Pucci, translating these designers' signature works to Supreme's vast audience.
Supreme x Burberry brought together two icons of youth culture, one a streetwear classic and the other originally resistant to young fans (things have changed plenty for Burberry, obviously).
The ensuing collection was a fresh look at what makes Burberry so coveted by the kids, placing Burberry plaid in fun, unexpected places. There was even a "secret" drop of Supreme x Burberry pajamas only available at the latter's stores.
Telfar x Eastpak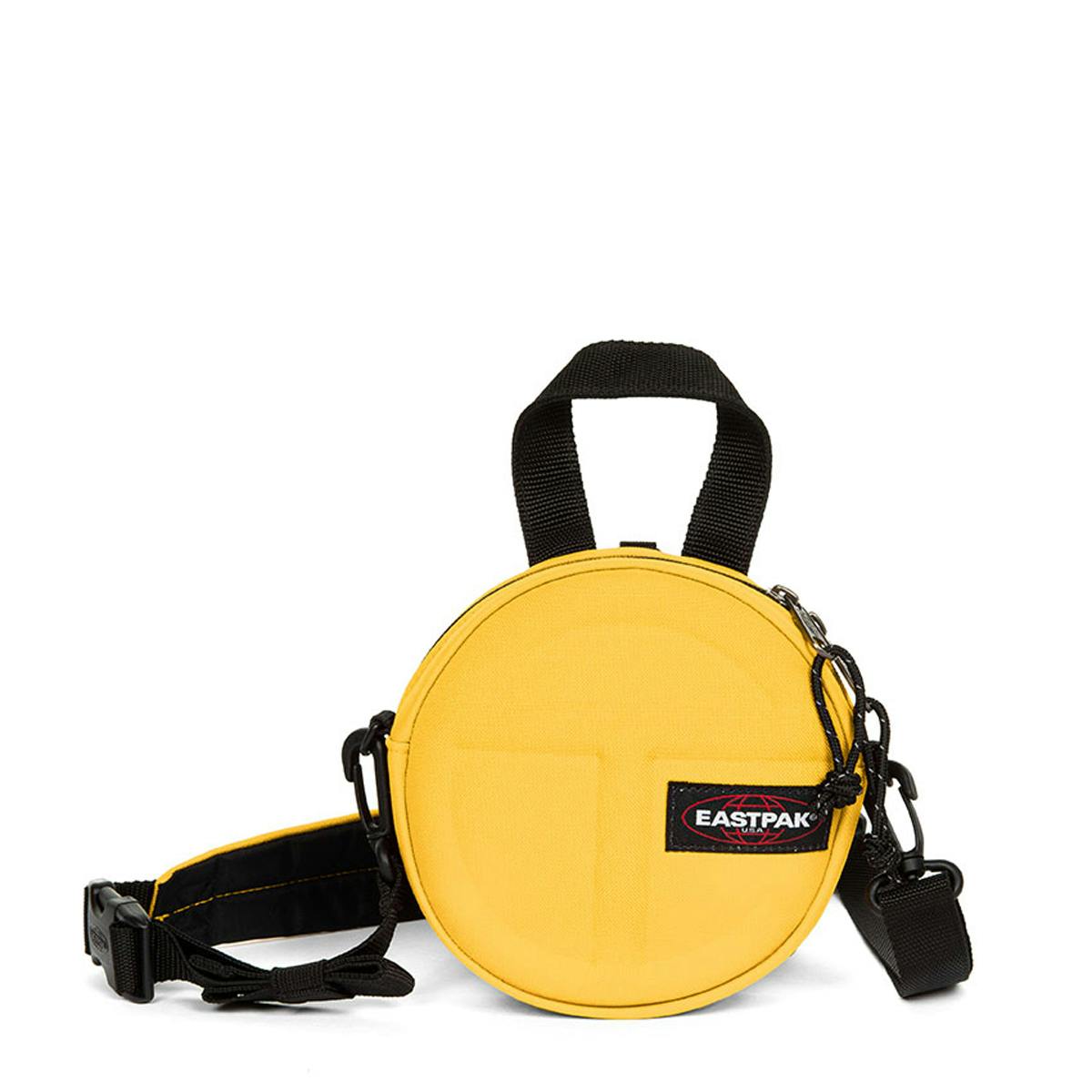 You can hardly walk down a street in New York without seeing a passerby swinging one of Telfar's signature bags. No surprise that veteran bag brands like what they see and want to get in on the action. In return, Telfar's inimitable designs are made more accessible to all, and in nifty fabrics to boot.
Telfar's Eastpak collaboration delivered three separate sell-out drops, each iterating on the same bags because why mess with perfection?
Nike x Jacquemus
It's tempting to just give The Swoosh its own list: Nike hits a few collaborative home runs basically every month. But its Jacquemus partnership is extra special.
Comprising clothing and Air Humara sneakers, Nike x Jacquemus marks the brilliant French designer's ascent from social media phenom to runway darling to veritable cultural touchstone. Plus, the collaborative goods are damn handsome, the perfect marriage of retro Nike shapes and Jacquemus' dreamy aesthetic.
Stüssy x Dries Van Noten
Stüssy has been on a roll for several years and it only strengthened its grip on the industry in 2022. Besides its inherently excellent inline collections, the brand dropped plenty of new Nike sneakers and double-name joints with pals like CPFM and Denim Tears.
But it was the Dries Van Noten collab that cemented 2022 as the year that Stüssy's team-ups reached new heights. Bonus: it roped in Flea, bassist for the Red Hot Chili Peppers, to star in the campaign.
Louis Vuitton x Nike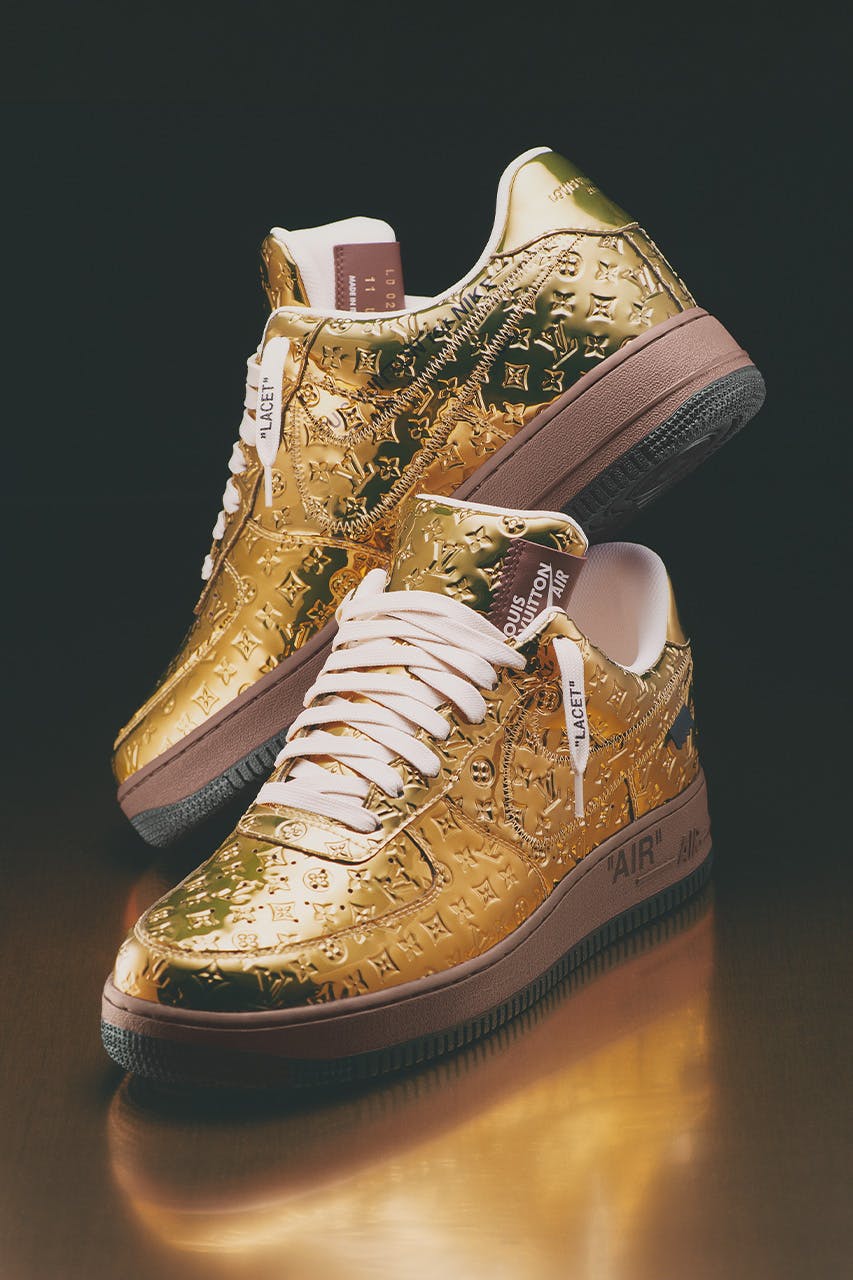 There are plenty of contenders for 2022's biggest collaboration, but Louis Vuitton x Nike may take the cake, if only for the sheer sake of the inherent cultural clout.
From exploding auction records to overwhelming Louis Vuitton reps with demand, Virgil Abloh's last giant sneaker drop lived up to his legacy.
LOEWE x Studio Ghibli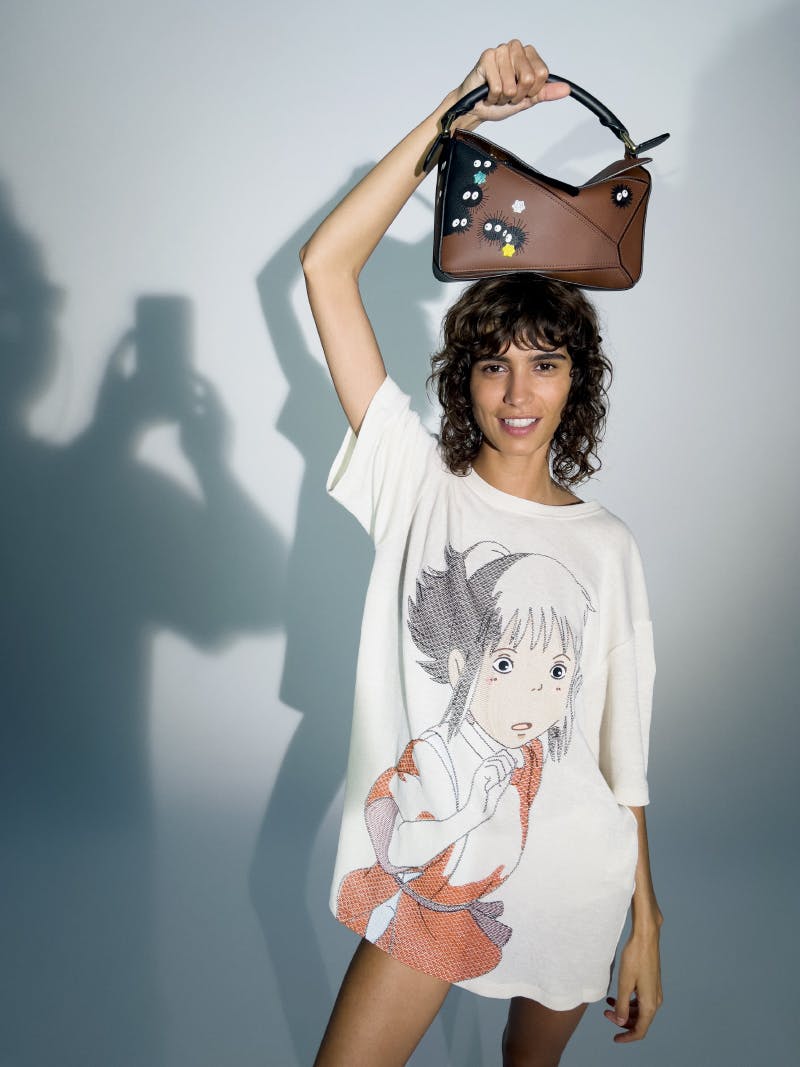 What a way to start the year. 2022's first truly excellent collaboration was LOEWE's second team-up with Studio Ghibli, which ceded LOEWE's giant T-shirts, sweaters, handbags, and leather goods to the world of Spirited Away. Queues to purchase were, unsurprisingly, immense.
Palace Skateboards x Engineered Garments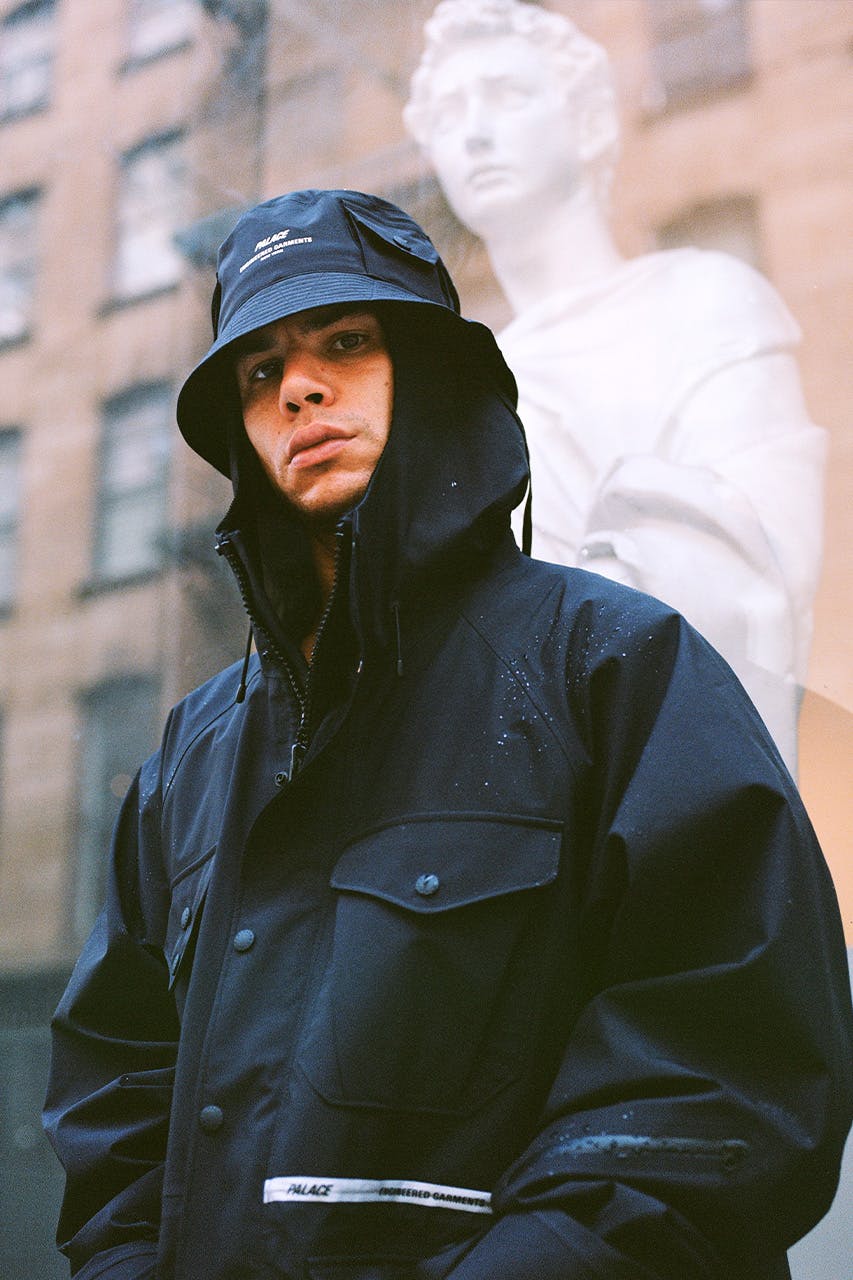 It's almost impossible to select one standout Palace Skateboards collaboration from 2022. There are so many hits that they deserved their own list, even.
But I have a special affinity for Palace and Engineered Garments' collection, thoughtfully blending the New York-based brand's workwear sensibilities with Palace's cheeky skate styling.
Dingyun Zhang x Moncler
Most Central Saint-Martins students wouldn't dream of overseeing their own top-tier luxury collaboration but Dingyun Zhang is no ordinary fashion student. While he was a CSM pupil, Zhang was consulting with YEEZY on apparel and designing Birkenstock sandals.
By the time he graduated in 2020, Zhang was being courted by Moncler for a Genius collection that took years to finalize, thanks to the COVID-19 pandemic. But the results — a winterwear line that looks more like Avatar flora than typical puffer jackets — speak for themselves.
Honorable Mentions
Tommy Jeans x Martine Rose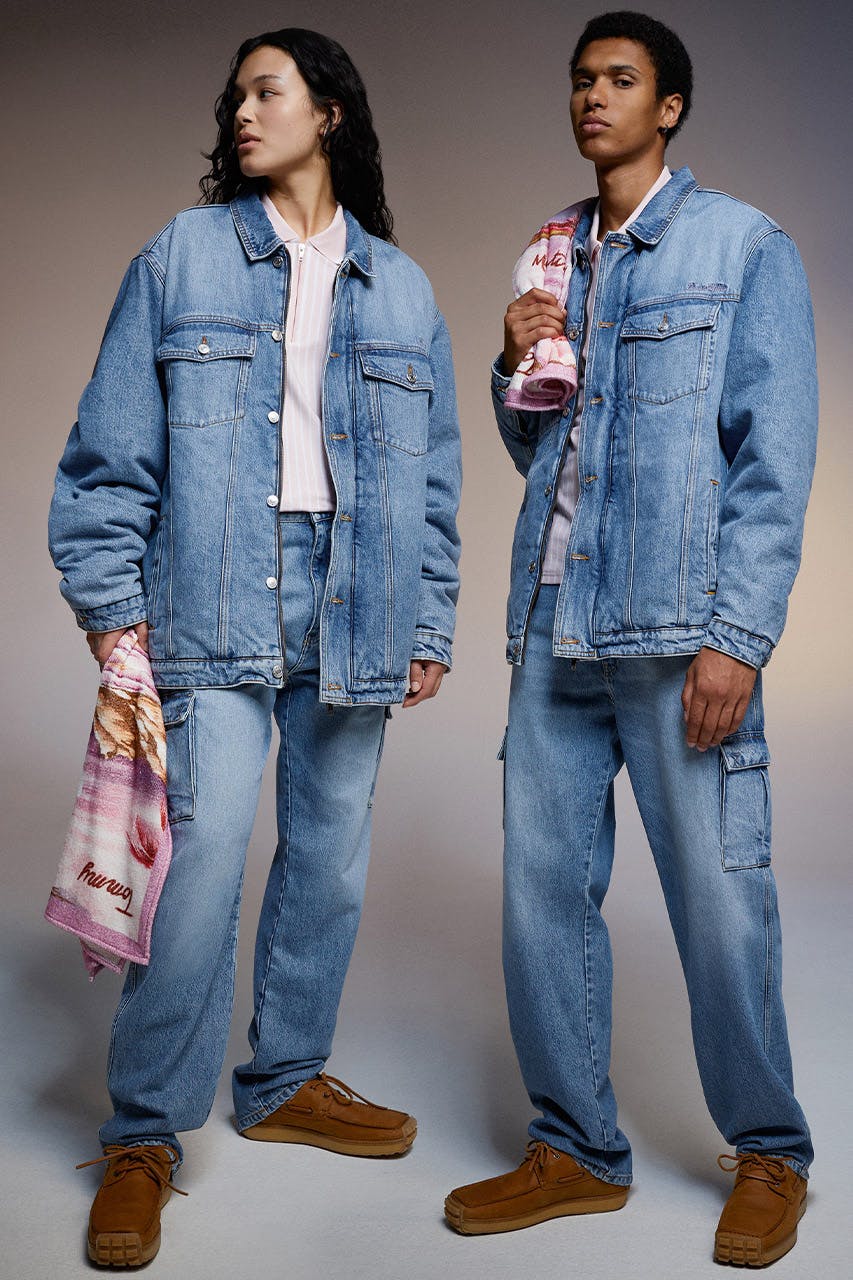 Though she's still not a household name, Martine Rose is deservingly respected within the fashion industry. She doesn't often deal in big collabs — maybe a Nike here or a special drop there — but when Rose does co-sign something, she goes all the way. No stone was unturned for her expansive collaboration with Tommy Jeans, delivering everything from remixed denim jeans (duh) to vacation-ready printed shirts.
Tiffany & Co. x MSCHF
An exceptionally clever meeting of the minds between two of the most intelligent collaborators in the biz, cheekily riffing on Tiffany's trophy history.
A-COLD-WALL* x Converse AEON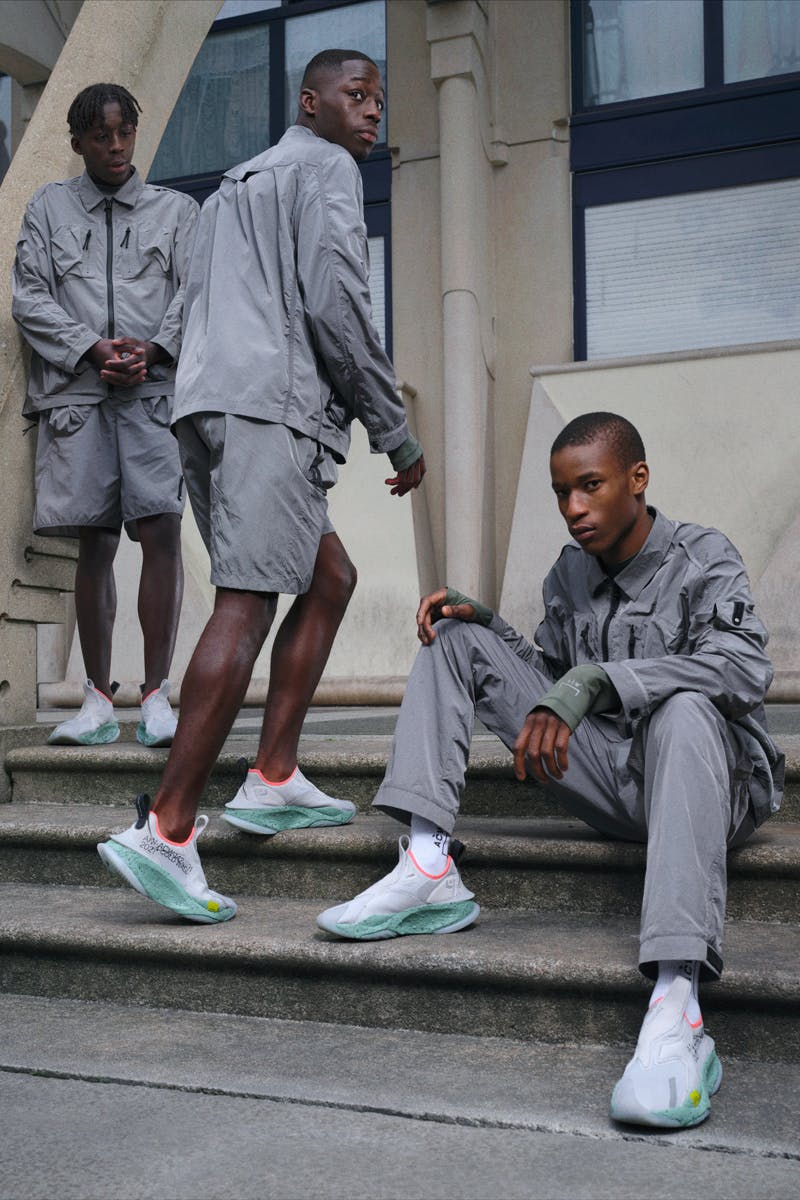 Truly, A-COLD-WALL*'s chunky Converse runner is a contender for sleeper sneaker of the year, having sold out swiftly but received only a modicum of attention from footwear circles despite its exquisite shape.
Dapper Dan x GAP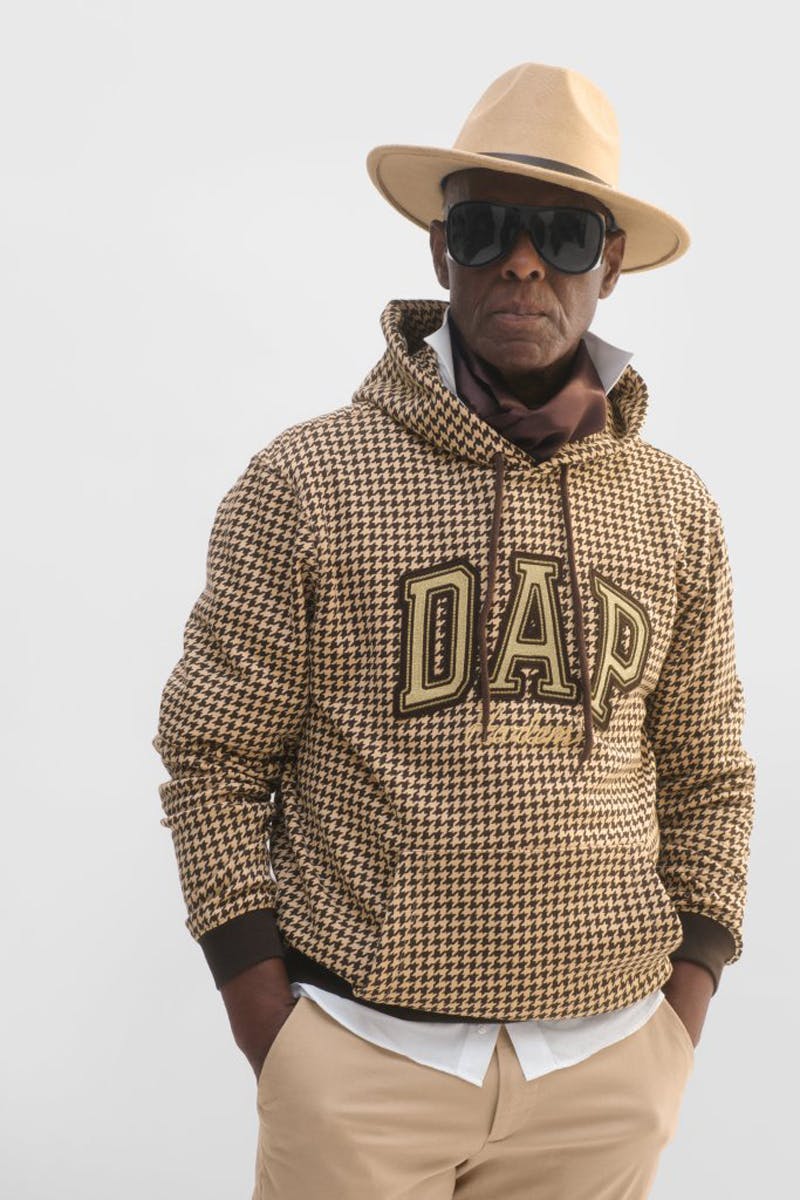 Not only was DAP GAP an adroit update to GAP's trademark hoodie, Dan devised a charitable bent that lent the team-up real weight.
Fendi x Versace
Perhaps the first big example of luxury houses coming together in 2022, Fendi x Versace (or Fendace, if you're keen) was really just par for Kim Jones' collaborative course. It didn't have the youthful crossover appeal of, say, Balenciaga x Gucci, but Fendace was another sign of Jones' knowing exactly how to make big moments by bringing big names together.
JJJJound x BAPE
What do you get when you bring together Canada's foremost purveyor of simple stuff with the ur-Japanese streetwear brand? Extremely understated sneakers and sweats, of course. It went so well that JJJJound and BAPE are repeating the trick in 2023.
Cactus Plant Flea Market x McDonald's
CPFM, one of the quietest names in all of contemporary streetwear, made one of the hugest splashes of the year by joining up with America's omnipresent fast food purveyor. The big draw wasn't just the accompanying apparel or Cactus Plant Flea Market-designed toys, but the branding: no one could stop talking about CPFM's "Happy Meals for adults."
Shop our favorite products