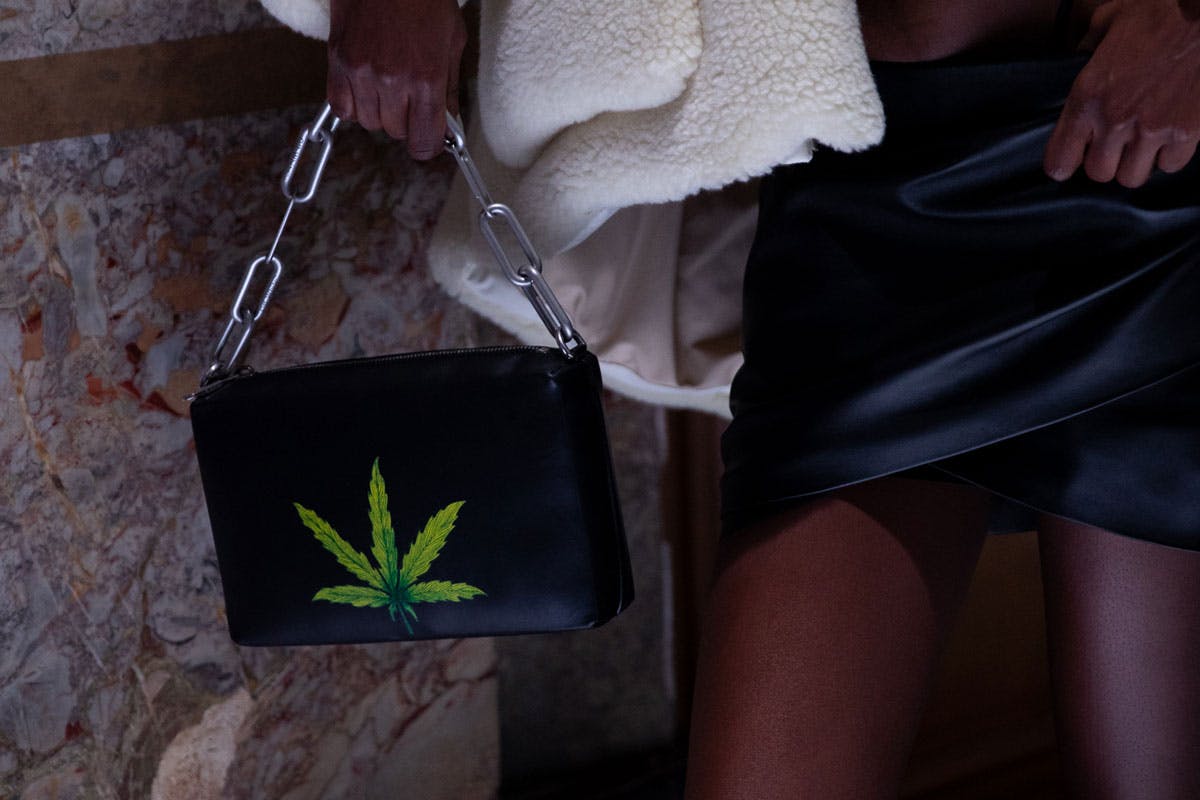 Just yesterday, it seems fashion was fawning over Jacquemus' teeny-tiny Le Chiquito bag, the purse that launched a thousand mini-bags.
But the industry moves fast — as the famous Heidi Klum once said of the biz, "One day you're in and the next you're out" — and tastemakers have set their sights on the next big thing.
Ever since customers began coming down from mini-bag high, inklings of the next it-accessory have begun to emerge: there's Gucci's Jackie bag, a classic silhouette that Alessandro Michele has revamped in vibrant colors and patterns; Prada's crescent-shaped Cleo; Balenciaga's Kim Kardashian-approved Le Cagole.
And we can't forget the enduring Telfar tote and its various iterations, a bag that quickly climbed the ranks from trending to eternal classic (styles come and go, but the Telfar tote is forever).
Still, no new accessory has stuck quite like Jacquemus' Chiquito, which momentarily glommed onto the hands of every influencer, celebrity, and industry insider circa 2019.
With Paris Fashion Week in full force, we're scouring the runways for the next it-bag. Choose your fighter wisely.
Puppets and Puppets stuck a hyperrealistic resin cookie (choose between chocolate chip, black and white, or even pastries for Fall/Winter 2022) onto an otherwise unassuming rectangular purse. Just the right amounts of fun and fashion, the delicious accessory is a treat to behold.
Another food-denominated accessory, Peter Do's Dumpling is the epitome of Big Bag Energy, an embrace of the utilitarian carryall — and its rise comes just in time for our imminent return to office life.
Diesel's latest wasn't all sex and shine, or maybe it was. A collection stand-out, handbags adorned with big metal D's — "D" for Diesel! — were cheeky and chic.
Blumarine - Faux Fur Bag
Blumarine, a brave leader of fashion's Y2K revival, introduced a heart-shaped version of its faux fur purse at Milan Fashion Week. That's hot, indeed.
Matthieu Blazy's Bottega Veneta debut was one of Fashion Month's most-anticipated moments, an outing that brought forth both naysayers and fast fans. A natural evolution from Daniel Lee's soft-sided Pouch, pillowy clutches doubled as cushions on show attendees' seats.
The king of niche pop culture collabs, Jonathan Anderson unveiled a team-up with Korean manga Run Hany as part of his FW22 collection. Somehow, Anderson made the Bumper bag — a playful silhouette with tubular trim — even cuter with renderings of Run Hany's protagonist, a rebellious teenager girl with impressive track and field skills.
Virgil Abloh's final Off-White™ collection included some very potent accessories — namely, a chain-handled purse painted with a marijuana leaf.
Balenciaga - Boot Bag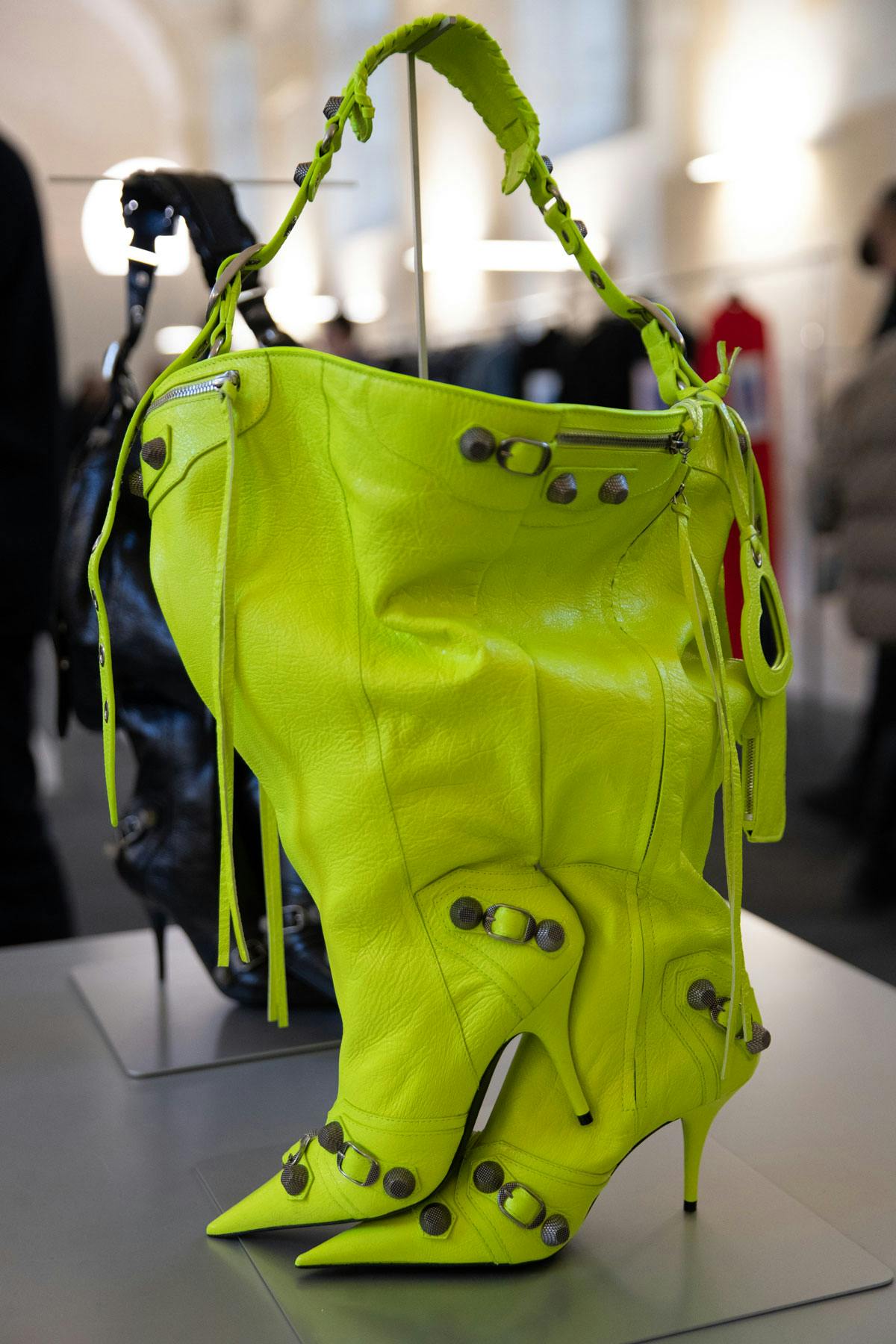 Balenciaga birthed a high fashion mutant with this lime green eye-catcher.