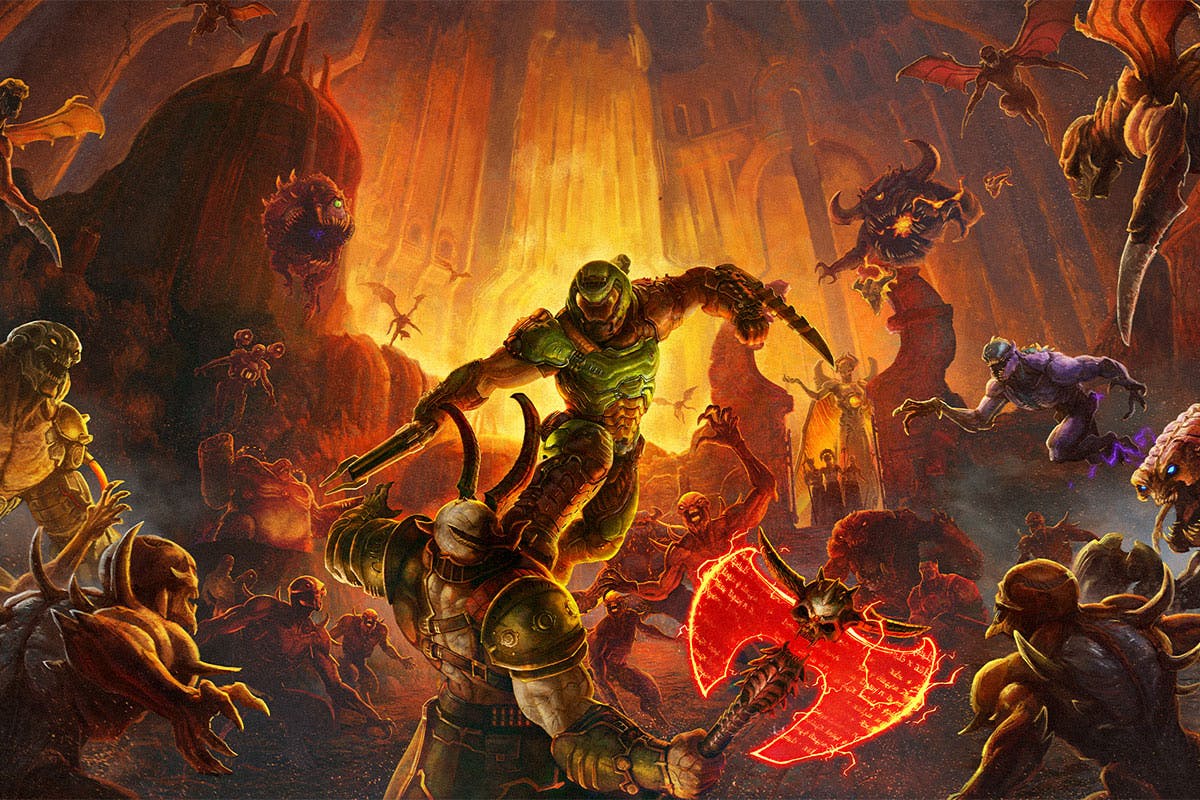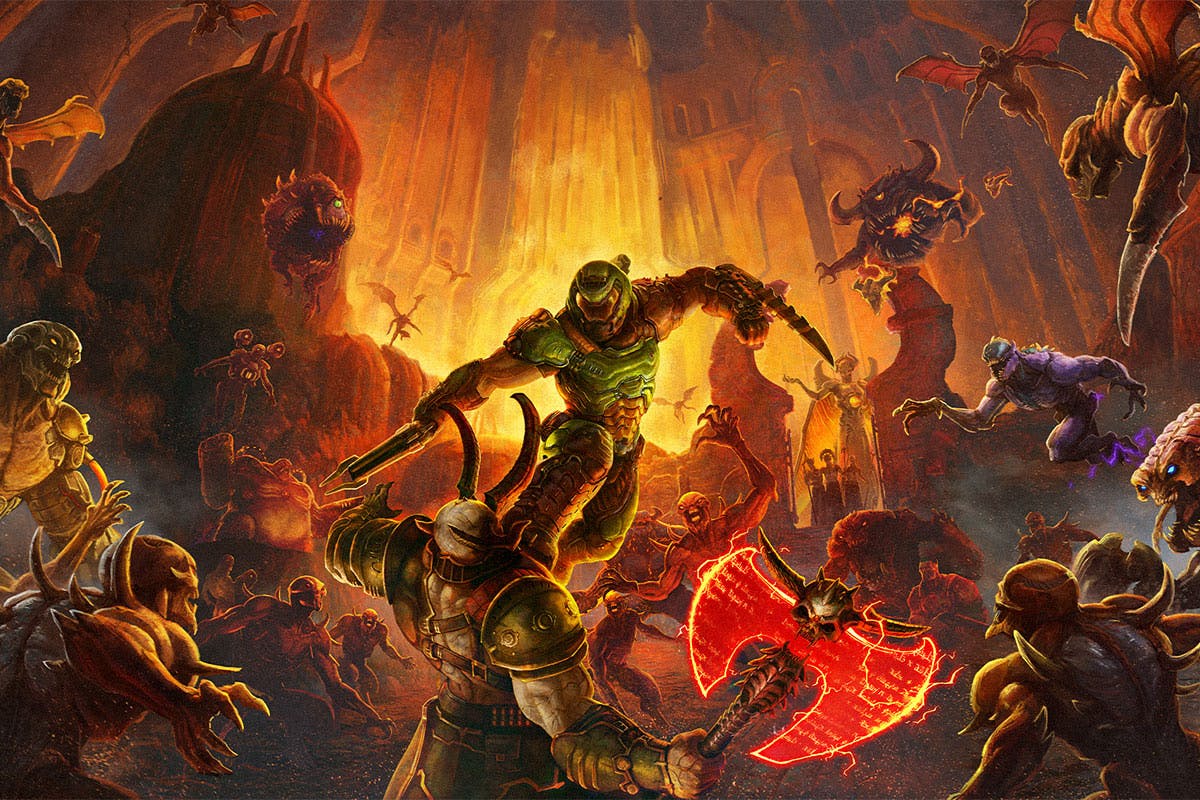 Work From Home is a new vertical dedicated to life and culture in the strange and unprecedented situation of self-quarantine that many of us are dealing with right now. From what to watch to how to get a fit off and how to not think about anything, this is our guide to the great indoors. For updates on the spread of Covid-19 and how to keep yourself safe and informed, consult WHO and the CDC.
With the coronavirus pandemic showing no signs of slowing down, governments across the globe are ordering its citizens to stay at home, a necessary step in flattening the curve and slowing down the spread of Covid-19. Because of this excess time spent indoors, people are finding creative ways to maintain a social life beyond just interacting on social media. Companies like Netflix are providing innovative solutions as well, like a recently introduced Chrome extension that allows users to watch Netflix content with friends while chatting in real time.
By their very nature, multiplayer video games offer a respite from the loneliness of isolation, allowing players to compete against each other or team up to complete objectives. Most games offer voice chat support as well so the experience is even more socially liberating.
To help you combat your isolation blues, we've compiled a list of 30 games you can download and play online with friends for PlayStation 4, Xbox One, and Nintendo Switch. See the full list below, and if multiplayer isn't your thing, check out our roundup of 10 games to simulate a fulfilling life.
Overwatch
Blizzard's Overwatch redefined the team-based shooter when it released in May 2016. Since then, it's developed both a mainstream and cult following, launching the Overwatch League and developing a fanbase that cares as much about new hero additions as it does the actors who voice them. If you're into first-person shooters and somehow never got around to picking up Overwatch, now's your chance to get a group together and communicate your way to victory.
Download for Windows, PS4, Xbox One, and Switch.
Fortnite
Fortnite is a game that needs no introduction. It's played by one of the world's most popular streamers, Ninja, and is a known favorite of hip-hop superstars Drake and Travis Scott. It's unlikely you'll ever end up in a game with them, but there's no reason you and your friends can't navigate the cartoon universe together, building and blowing up in equal measure.
Download for Windows, Mac, iOS, and Android here. Download for PS4, Xbox One, and Switch.
Red Dead Online
As the most successful entertainment release of all time, Red Dead Redemption 2 is another title that needs no introduction. Its online component, Red Dead Online, takes the best features of the single-player campaign and brings it online so you and three others can complete missions together. The game was originally released with its share of issues, but frequent updates have made the online version better and better, resulting in an experience that's worth having now more than ever.
Download for Windows, PS4, Xbox One, and Stadia.
Call of Duty: Modern Warfare
Call of Duty is to video games what Marvel is to cinema. Each release seems to set another record, and you'd be forgiven for thinking each new installment is indistinguishable from the last. No matter how you feel, it's hard to deny the thrills the FPS series delivers, and Modern Warfare is one of its best iterations yet. If Modern Warfare online doesn't quite suit what you're looking for, there's always Call of Duty: Warzone, a battle royale version that'll keep you coming back for more.
Download for Windows, PS4 and Xbox One.
Battlefield V
There are two types of people in the world: those who play Battlefield and those who play Call of Duty. If you're the former, the most recent installment in the franchise should give you enough epic FPS action to make the latest war one worth fighting. If you're able to parachute in with a few friends, that'll make the experience that much better.
Download for Windows, PS4, and Xbox One.
Rocket League
Rocket League is a game that's been around for nearly five years, and its premise is so simple that it's easy to overlook in favor of flashier, more complex offerings. These facts only work in the game's favor, however, as Rocket League's appeal makes it among the most popular online games across any system. If you've had your eye on it for a while but never quite pulled the trigger, now's the time to assemble a vehicular soccer team and score some GOOOOAAAAALLLLSS.
Download for Windows, macOS and Linux, PS4, Xbox One, and Switch.
Dragon Ball FighterZ
As amazing as the Dragon Ball series was on television, it could never quite figure out the video game world. That all changed with the launch of Dragon Ball FighterZ, a game that brings everything people love about the DBZ universe to a 2D fighting game. Although there have been issues with the game's online component over the years, it's now more solid than ever, making it the perfect title for Dragon Ball fans.
Download for Windows, PS4, Xbox One, and Switch.
The Division 2
Tom Clancy's The Division 2 is a looter shooter that has a staggering amount of content to keep players coming back for more. You can complete missions solo or with up to three other players, ensuring a multiplayer experience that's a bit different from most other shooters on this list. The story takes place in the aftermath of a smallpox pandemic, so if you're into imagining worst-case scenarios, The Division 2 should be at the top of your list.
Download for Windows, PS4, Xbox One and Stadia.
Gears 5
The Gears of War series has been a flagship property for Microsoft since the first one released in 2006 for the original Xbox. Gears 5 is the latest entry and it's a strong addition for both fans of the series and newcomers. You can play co-op with two others online, or if you have enough controllers and people, three-player split screen.
Download for Windows and Xbox One.
Mario Kart 8 Deluxe
It says a lot about Nintendo that the company is able to drive fans wild with simple updates to existing games. The fandom is nearly always worth it though, and Mario Kart 8 Deluxe is no exception. The Switch's unique controller configuration allows for any number of steering preferences, something that'll likely be a point of contention when you're playing with others online and trying to figure out why that other player with the same vehicle setup keeps beating you.
Download for Switch.
Super Mario Party
Although the Mario Party series is better known for ruining friendships than creating new ones, Super Mario Party's online mode is focused around video games, as opposed to fortunes reversing on a dime like in previous installments. It's the first game in the series to allow for online play so if you have a Switch and are looking for something a bit more off-beat, Super Mario Party is an absolute must.
Download for Switch.
Borderlands 3
Like The Division 2, Borderlands 3 is a looter shooter. Unlike The Division 2, Borderlands 3 has a strong sense of humor, something that might actually be preferable during this unpredictable period of isolation. If anything, it's a good excuse to engage in some toilet humor the likes of which you probably haven't since elementary school when Blink-182 was your favorite band.
Download for Windows, PS4, Xbox One, and Stadia.
FIFA 20
While football doesn't see the same kind of support in the U.S. as it does around the world, FIFA is a series that doesn't discriminate in its appeal. Even if you can't name more than two professional footballers and have no idea what each position is called, it's a game that'll reveal itself to be as deceptively thrilling as the sport itself. If anything, figuring out the rules of the sport with some friends online will make it that much more fun.
Download for Windows, PS4, Xbox One, and Switch.
Mortal Kombat 11
If the cartoon violence of Dragon Ball FighterZ doesn't match what you're looking for in a fighting game, Mortal Kombat 11 absolutely will. It's the kind of game that makes you understand what your parents tried to hide you from when you were growing up. That doesn't mean though you can't have some laughs with friends and taunt them in real time while their character's head is being decapitated.
Download for Windows, PS4, Xbox One, and Switch.
Mario + Rabbids Kingdom Battle
On the other side of the violence spectrum is Mario + Rabbids Kingdom Battle. No one could have predicted this game when it was leaked in November 2016 and even when it released roughly a year later people were still having trouble understanding what one series had to do with the other. All those questions came to a rest though when players finally got their hands on a copy and were able to start strategizing and winning battles. Although the game lacks true online play, you are able to download it and play cooperatively at home. The learning curve is relatively flat so as long as there's at least one other person in your home, you'll be able to share in the joys of quashing a Rabbid invasion.
Download for Switch.
Sea of Thieves
Rare's Sea of Thieves set sail on rough waters when it was released in March 2018. Since then, the developer has ironed out the major kinks, and it's now one of the most rewarding multiplayer experiences available on Microsoft systems. Sea of Thieves provides a nice break from some of the more intense suggestions on this list and you'll no doubt have fun linking up with your pirate friends to dig up buried treasure.
Download for Windows and Xbox One.
Monster Hunter: World
The Monster Hunter series never quite got off the ground in the West but that all changed with the release of Monster Hunter: World in early 2018. If you've never played it before, you can think of the game as a much more mature version of Pokemon, hunting down and killing or trapping monsters that roam across the Monster World universe. If that sounds like your idea of fun, there's no better time than now to start your hunt with a few friends.
Download for Windows, PS4, and Xbox One.
Grand Theft Auto Online
It seems almost impossible to imagine this generation of video games without Grand Theft Auto V. The game set the tone for what's possible in an open-world action-adventure, while the writing and overlapping storylines pushed the boundaries of story telling in a video game. Grand Theft Auto Online allows you to build on this foundation, bringing your friends into the fold.
Download for Windows, PS4, and Xbox One.
Destiny 2
As a free-to-play online-only multiplayer, there's really no reason to not give Destiny 2 a shot. Its sci-fi setting makes it a bit more far-out than other shooters on this list, which will be appealing to some players and uninteresting to others. Regardless, you should get some friends together, download the game, and start blasting baddies from the comfort of your sofa.
Download for Windows, PS4, Xbox One, and Stadia.
Minecraft
Unlike pretty much every other game on this list, Minecraft has no clear directives. Instead, you and some friends can create, modify, or destroy the environment around you, making it simple enough for all gamers to get into. The mechanics are just as intuitive, making Minecraft as good a game as any for this ongoing period of isolation.
Download for everything.
Apex Legends
Apex Legends is a Fortnite rival that literally came out of nowhere. It was released without any prior announcements or marketing and instantly achieved critical acclaim for taking the best bits of the battle royale genre and improving on them in just about every way. Set in the same universe as another entrant on this list, Titanfall 2, Apex Legends sees up to 20 three-person squads land on an island before searching for weapons and supplies to attempt to defeat all other players in combat.
Download for Windows, PS4, and Xbox One.
A Way Out
A Way Out isn't really like any other games on this list. In fact, it's really not like any other games, period. The game has no single-player option and can only be played online or local split screen co-op between two players. You and a friend will control Leo and Vincent, two convicted prisoners who must break out of prison and stay on the run from authorities. It's the perfect game for hanging out with a best friend or reconnecting with someone you keep meaning to make plans with.
Download for Windows, PS4, and Xbox One.
Animal Crossing: New Horizons
The latest installment in the Animal Crossing series was released just last week, and it's safe to say that anyone that picked up a copy and respected isolation orders spent the entire weekend laying the foundation for what will ultimately become a thriving island. The game's premise is a bit different than previous iterations, and the introduction of local and online co-op guarantees that checking in on your New Horizons community will be on your list for months to come.
Download for Switch.
Tekken 7
Nearly every gamer remembers their first Tekken experience. Whether it was the first Tekken released for the original PlayStation or Tekken 4 for PS4, the series has been a staple throughout most gamers' lives. Tekken 7 continues this tradition, and what better time than now to revisit the franchise and put together a tournament with friends.
Download for Windows, PS4, and Xbox One.
Titanfall 2
If you're into first-person shooters but have had enough of Call of Duty and Battlefield, Titanfall 2 should be up next on your play list. In fact, the game was overshadowed by the latest Call of Duty and Battlefield games when it was released in October 2016. If anything, that should convince you to dig it up and get some friends in on the action, too.
Download for Windows, PS4, and Xbox One.
Super Smash Bros Ultimate
Nintendo knocked it out of the arena with Super Smash Bros Ultimate. Released in time for the 2018 holiday season, the game has seen a number of additional fighters join its roster, resulting in a diverse cast of characters that offer something for every fighting style. That means you can take your favorite character and your trash talking to friends through local multiplayer, local wireless with other systems, and online via Wi-Fi or LAN.
Download for Switch.
Overcooked 2
Among the most lighthearted entries on this list, Overcooked 2 lets you team up with up to three others to prepare and cook food in ridiculous restaurants. Together you'll gather, chop, and cook ingredients, combine them on plates, serve dishes, and wash dishes, all while trying to coordinate your movements so you don't become overwhelmed. That's all easier said than done and even if you don't succeed in getting orders to guests, you'll at least have some good laughs with friends.
Download for Windows, macOS, Linux, PS4, Xbox One, and Switch.
Diablo 3
Blizzard expanded what it's capable of when it released Overwatch a few years ago. Fortunately, that game's greatness didn't come at the cost of its more established franchises like Diablo. Now available on all current generation systems, Diablo 3 sees you hack-and-slash your way through worlds, playing as a Barbarian, Crusader, Demon Hunter, Monk, Necromancer, Witch Doctor, or Wizard. As in the previous version, you can play with strangers online or convince some friends to come along for the ride. And let's be real, it's always better with friends.
Download for Windows, macOS, PS4, Xbox One, and Switch.
Doom Eternal
Released on March 20, the same day as Animal Crossing: New Horizons, Doom Eternal is the long-awaited fifth installment in the Doom series. Doom Eternal improves on its predecessor in pretty much every aspect, putting you in charge of a Doom Slayer that emphasizes "push-forward" combat. The nonstop battles and asymmetric multiplayer modes are perfect for getting out some aggression with friends.
Download for Windows, PS4, and Xbox One.
Final Fantasy 14
There's a lot of buzz right now with the remake of Final Fantasy 7 just around the corner, but that shouldn't stop you from hopping into the Final Fantasy 14 universe. A successful redo of the original FF14, the 2013 FF14 has only been improved with time through expansion packs and bug fixes. If you and some friends have nothing but time on your hands, there's no reason to put off this MMORPG any longer.
Download for Windows, macOS and PS4.